BC COVID-19 restrictions extended – News 1130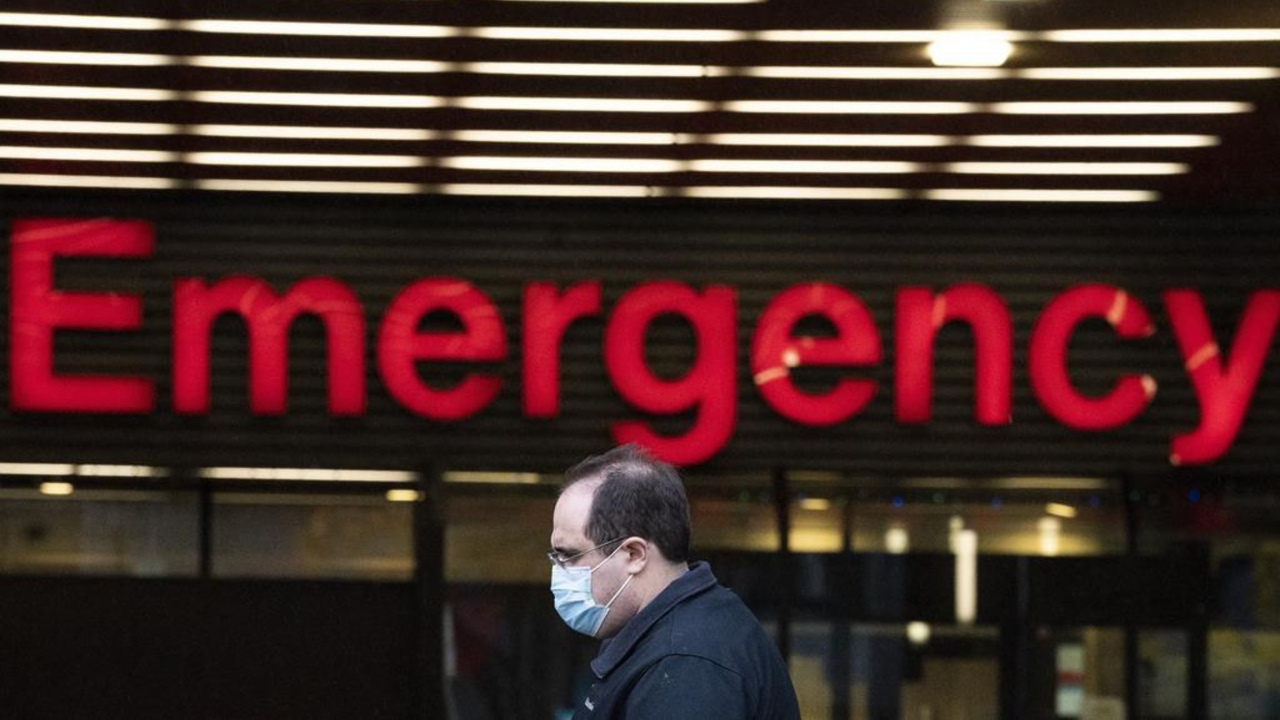 * public_profileBlurb *
* public_name *
* public_gender *
* public_birthdate *
* public_emailAddress *
* public_address *
* public_phoneNumber *
7 additional deaths and 542 new COVID-19 cases in BC – Trail Daily Times – Trail Times
B.C. announced 542 new COVID-19 cases and seven deaths as of Wednesday (March 3), said provincial health officer Dr. Bonnie Henry.
It breaks down to 131 new cases in the Vancouver Coastal Health authority region, 292 in Fraser Health, 31 in Island Health, 43 in Interior Health and 44 in Northern Health.
There are now a total of 4,654 active cases in the province, this includes three more people are being treated in hospital for the virus, for a total of 246. Of them, 64 are in intensive care.
In a joint statement, Henry and health minister Adrian Dix reported 18 new COVID-19 cases linked to variants of concern for a total of 200 in the province:
"Our goal is to protect as many people as possible, as quickly as possible, through the available COVID-19 vaccines. With a single primer dose, these vaccines are helping to stop outbreaks and reduce serious illness and death."
So far, 289,809 doses of a COVID-19 vaccine have been administered in B.C., of which 86,616 were second doses.
A total of 1,372 people in B.C. have lost their lives to COVID-19 since the pandemic began. There have been a total of 81,909 cases, of which 75,819 have recovered.
There were no new reported health care facility outbreaks as a result of the virus.
---
@sarahgrowch

sarah.grochowski@bpdigital.ca
Like us on Facebook and follow us on Twitter.
Want to support local journalism? Make a donation here.
B.C. reports 438 new COVID cases, 2 deaths; Dr. Henry defends vaccine plan – Parksville Qualicum Beach News
B.C. is reporting 438 new COVID-19 cases and two deaths as of Tuesday (March 2), provincial health officer Dr. Bonnie Henry said.
By health authority, it breaks down to 137 new cases in Vancouver Coastal Health, 249 in Fraser Health, 19 in Island Health, 16 in Interior Health and 17 in Northern Health. There are now a total of 4,679 active cases and 8,445 people in isolation.
There are 243 people in hospital, of whom 62 are in ICU with the virus. There have been a total of 81,367 cases in B.C. since the pandemic began, of which 72,255 have recovered. B.C.'s death toll from the virus has reached 1,365.
Henry on Tuesday defended delaying the second dose of COVID vaccines for up to four months. Health officials announced Monday that choosing to delay the booster shot would allow all B.C. adults to receive their first dose by mid-July.
"If you give it too soon, your body's immune system doesn't recognize it as something news," she said. "If you extend it a period of time as long as six months… you can get a more durable and long-lasting protection."
Henry said that last week's approval of AstraZeneca allows B.C. to be "more agile" in targeting areas of outbreaks and transmission. However, she noted that people will by and large not have a choice in which vaccine they get, but that the AstraZeneca could be offered to some front line and essential workers earlier than they may get the Pfizer and Moderna vaccines.
"The vaccine you are offered is the best vaccine," she said. "I would not suggest people wait."
However, upcoming mass vaccinations of seniors are expected to continue using the Pfizer and Moderna.
B.C. also extended its state of emergency for the COVID pandemic to March 16, marking nearly one full year.
---
Like us on Facebook and follow us on Twitter.
Want to support local journalism during the pandemic? Make a donation here.
COVID-19 vaccine pilot project coming to some Ontario pharmacies – CTV Toronto
TORONTO —
Ontario pharmacists will soon be able to administer the COVID-19 vaccine after the Ford government signed an agreement to harness the reach of 4,600 pharmacies across the province.
The Ontario Pharmacists Association said a pilot project will be launched in Toronto, Kingston and Windsor-Essex next week to test run the distribution, storage, booking and administration systems, before the program is scaled up in the coming weeks.
At its peak the association says pharmacists and pharmacy technicians will be able to administer 46 vaccines per day, with a total of one million vaccines per week, using a yearly flu vaccination campaign as a blueprint.
"This is going to be an all hands on deck scenario," the association's president, Justin Bates, told CTV News Toronto
The association has been running table top exercises with the provincial vaccine distribution taskforce and is working to pinpoint which pharmacies will be involved in the pilot project with the aim of "putting shots in arms next week."
"Over the next two weeks, you're going to start to see that there's a refined plan for three public health units," Bates said. "We're going to start there with a limited amount of vaccine that's available and then scale up."
The Ford government has indicated that community pharmacies will be an integral part of the vaccine distribution system, and suggested that the highly-portable AstraZeneca vaccine will be administered at local pharmacies.
Bates noted, however, that pharmacies will "utilize their own booking system" to take appointments for first and second doses, building on the existing appointment software pharmacy chains use every year.
"The pharmacies will use their own booking system, is what we've been told. And they [the province] are looking into those options to have that flexibility," Bates said.
That raises questions about the multitude of vaccination portals available to the public and the potential overlap between them.
Critics of the Ford government have raised concerns about public heath units being forced to transfer over to a provincial booking portal when it's launched on Mar. 15.
With appointments potentially being taken at pharmacies, hospitals, public health units and the province, some fear people will be left confused over how the province plans to vaccinate Ontarians.
"I think reasonable people would think there's a lot of risk in that, or there's some risk for it to be a bumpy ride, for people to be confused," said Liberal MPP John Fraser.
Green Party Leader Mike Schreiner pleaded with the Ford government to present an updated vaccination plan in order to maintain public confidence.
"And as new developments evolve over time, then be clear and transparent about the adjustments you're making," Schreiner said.
"I think the public is going to understand that."