BC COVID-19 restrictions extended – News 1130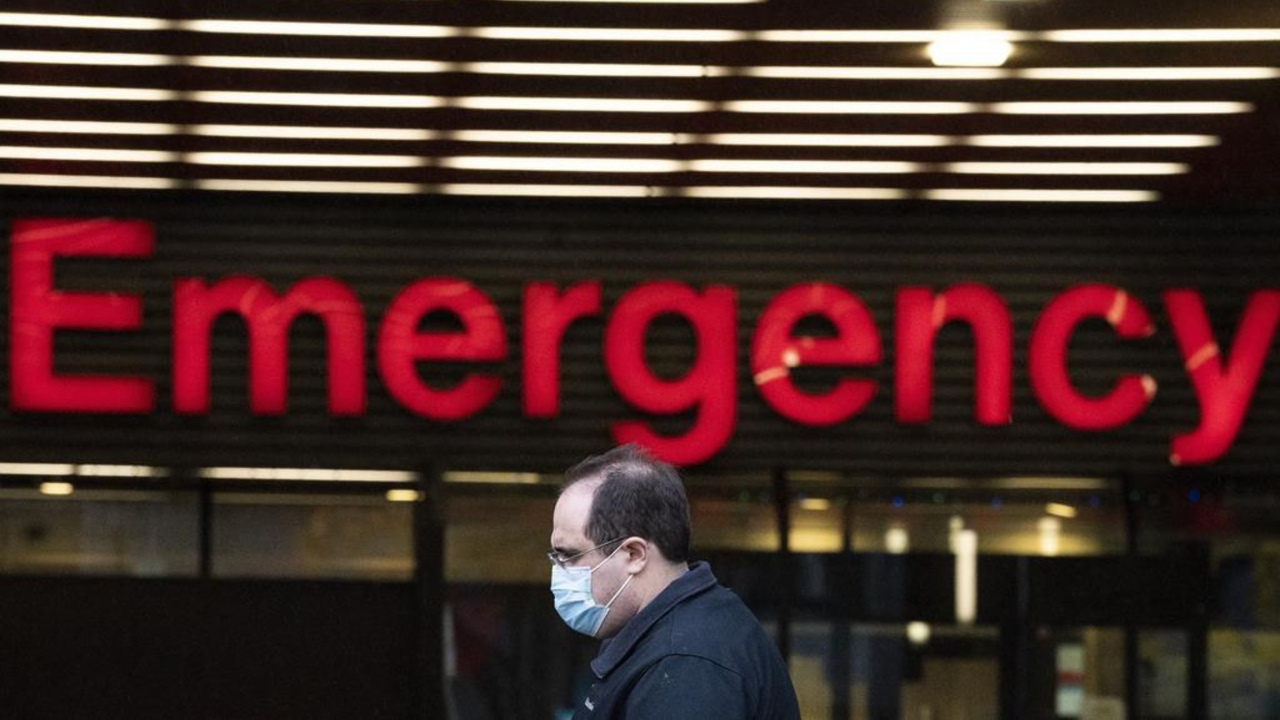 * public_profileBlurb *
* public_name *
* public_gender *
* public_birthdate *
* public_emailAddress *
* public_address *
* public_phoneNumber *
COVID-19 and flu activity in Manitoba drops again
COVID-19 and influenza activity is on a steady decline in Manitoba, with hospital admissions and new cases dropping significantly for the third straight week.
There were seven people hospitalized for COVID-19 from Jan. 15-21, the latest provincial surveillance data says. The previous reporting week had 28 hospitalizations.
Admissions to intensive care units, due to severe cases, also went down from six to three in that same span.
The total number of deaths related to the virus increased by 15 in the most recent surveillance report, compared to nine the previous week and 25 the week before that.
There were just 59 new COVID-19 cases detected in the latest report, a more than 50 per cent decline from the 122 in the Jan. 8–14 report. Those numbers, though, are considered significant undercounts due to limited testing offered by Public Health. The province does not track results from home tests.
The weekly test positivity rate for COVID-19 went down to 11.3 per cent from 12.3 per cent in the previous report.
Flu test positivity falls below 1%
As for Influenza A, the primary flu strain this season, the number of cases detected in the current surveillance week is 10, versus 18 the prior week.
A total of two people were admitted to hospital for flu symptoms, with no ICU cases, which is identical to the previous week. Two additional deaths were attributed to the flu in the report for Jan. 15-21, compared to one the previous week.
The current weekly test positivity for Influenza A is 0.8 per cent, whereas it was 1.9 per cent a week ago.
The national rate is 1.3 per cent.
Other respiratory viruses continue to circulate as well, but the test positivity rate for and detection of respiratory syncytial virus (RSV) have both decreased as well.
The number of detected RSV cases in the latest report is 105 (down from 131) and the test positivity rate is 8.3 per cent (down from 8.7).
Wastewater surveillance data indicates sustained activity of COVID-19 in Winnipeg and Brandon but at lower levels.
The next reporting date is Feb. 3.
Study Establishes Connections Between Emotional Maltreatment, Psychiatric Disorders
New study results published in Child Maltreatment have found links between emotional maltreatment, also known as psychological violence, and psychiatric disorders in childhood and adolescence.
Emotional maltreatment can be challenging to recognize and record, both in research and in practice. Navigating that challenge resulted in an elaborate study conducted by researchers at the Faculty of Medicine in the University of Leipzig, with the goal of understanding the psychological effects that abuse, neglect, and emotional maltreatment have on children and adolescents.
Examples of emotional abuse include when parents subject their children to extreme humiliation, threaten to put them in foster care, or blame children for their own psychological distress or suicidal thoughts. Physical violence also plays a crucial role in the development of psychiatric disorders.
"Our study findings clearly show that emotional maltreatment is not only a very common form of maltreatment, but also one with psychiatric consequences that are similar to or even more severe than other forms of maltreatment," said study leader and last author Lars White, PhD, in a press release.
In their study of 778 children, researchers found that 80% of the children and adolescents who reported having been mistreated had also experienced emotional maltreatment. This makes emotional maltreatment the most common form of child abuse.
Additionally, the investigators were able to show that of all forms of maltreatment, psychological violence had the strongest effects on the psyche of the children and adolescents, even in comparison with forms of maltreatment that generally receive more attention, such as physical abuse. In younger children between 3 and 8 years of age, emotional maltreatment led primarily to behavioral problems, whereas in older children it was more likely to lead to depression and anxiety disorders.
To conduct the study, family data were collected with extensive interviews and the researchers analyzed files from youth welfare offices for evidence of maltreatment experiences. The sample consisted of 306 children and adolescents with an experience of maltreatment and 472 participants without these experiences. Among other sources, participants were recruited via the residents' registration offices, daycare centers, child and youth psychiatry centers, and youth welfare offices in Leipzig and Munich.
"We are particularly grateful for the support of the youth welfare offices because this enabled us to recruit families for the study who have had extremely difficult experiences and who are otherwise difficult to reach for research projects," said lead author Jan Keil, DrPhil, in the press release.
The findings illustrate that the risk of developing psychiatric disorders after maltreatment is already heightened in early and middle childhood, which underlines the need for early intervention. The authors said emotional maltreatment should be understood as a dimension of abuse unto itself and should be a key focus in both research and treatment efforts.
"We need to educate parents so that they take the child's perspective more often," White said in the press release. "As recently as 30 years ago, the commonly held view was that children should be left to cry and that what they experience in childhood they forget anyway. But increasingly, there is a complete shift in attitudes and an appreciation that we need to reach out to the youngest children when they are showing difficult emotions, such as being angry or sad."
REFERENCE
From emotional maltreatment to psychiatric disorders in childhood and adolescence. News release. EurekAlert; January 12, 2023. Accessed January 17, 2023. https://www.eurekalert.org/news-releases/976487
Leaders in discovery: five USask researchers honoured with top provincial health awards
"Dr. Gerdts' scientific and leadership accomplishments throughout his illustrious career make him most deserving of this award and recognition. We are grateful for his leadership of VIDO, particularly during the challenging times of the COVID-19 pandemic. He was able to grow and strengthen Canada's pandemic response and was an integral part in creating Canada's Centre for Pandemic Research," said USask Vice-President Research Baljit Singh. "We are grateful for his ongoing commitment to our One Health Signature Area of Research and for inspiring the next generation of scientific leaders."
Beyond his impressive professional achievements of publications and citations, Gerdts has been a mentor and leader in One Health, which recognizes the integral connections between human, animal, and environmental health. At the institutional level, he has been a champion for One Health as a signature area of research at USask. On the international stage, he co-led the Natural Sciences and Engineering Research Council of Canada (NSERC)-funded Integrated Training Program in Infectious Diseases, Food Safety and Public Policy, training more than 200 young researchers from 15 countries.
"This award is recognition of the many colleagues and collaborators I have worked with over the years, including an outstanding group of individuals here at VIDO," said Gerdts. "I am excited to continue to develop solutions for emerging diseases of humans and animals. The support from SHRF and other funders over the years has helped to make this vision reality."
With 91 grants totaling more than $117 million as principal investigator, more than $79 million as co-applicant and over $10 million in contract research, Gerdts has led the development of several vaccines and novel adjuvants—ingredients that help create a stronger immune response—for people and animals.
His work helped to develop a universal protocol for vaccination of pregnant women to improve the health of newborn babies, and as a result, pregnant women now routinely receive the pertussis (whooping cough) vaccine to protect their newborns against the disease. Gerdts' research focusing on the fetal immune system development was published in Nature Medicine, and his work on a single-immunization vaccine platform for neonates continues with research into a vaccine for pertussis and respiratory syncytial (RSV), which is undergoing production optimization so it can be ready for production in VIDO's manufacturing facility and used in human clinical trials.
Under his leadership VIDO has experienced enormous growth, including the completion of its vaccine manufacturing facility that strengthens Canada's production capacity, positioning VIDO as Canada's Centre for Pandemic Research. He has also played an integral role in drawing top talent from around the globe to work and live in Saskatchewan, while at the same time elevating the province's scientific reputation.
Since the beginning of the pandemic, Gerdts has demonstrated creative thinking and a keen ability to successfully bring together funders and interdisciplinary collaborators. His over 250 media interviews and presentations about COVID-19 are examples of his skills as a trusted scientific communicator.
Gerdts is among five USask researchers recognized by the provincial funding agency as part of its annual Santé Awards honouring health research excellence in Saskatchewan.
"We are proud of our researchers who have received these prestigious awards," said Singh. "They are confronting the world's greatest challenges head on through creativity and collaboration. Their collective impact includes discoveries for improved mental health and wellness, hope for new treatments for drug-resistant infections, and the expertise that will influence how our decision-makers will shape an accessible and culturally responsive healthcare system for the people of Saskatchewan."