Blocities Launched a Real Estate Marketplace on Solana Network – The Kingston Whig-Standard
Article content
Tallinn, Estonia–(Newsfile Corp. – November 8, 2021) – Blocities has allowed interested investors to engage in real estate connections and transactions faster and smarter, while linking up title companies, escrow, sellers, and buyers all on a customer-friendly blockchain-driven platform powered by Solana.
Article content
Figure 1: Blocities Launched a real estate marketplace on Solana Network
Empowering Real estate via Blockchain by Blocities
Blocities solution is that it allows the data to be stored in a decentralised, secure database that can be updated without any loss of historic data. This means there is a secure, back-to-back record of all transactions that is completely tamper-proof. Eventually the vision would be to integrate this record into the Deeds Registry when other impediments to transfer have been removed.
Why Blocities?
Blocities offers digitized trade transactions; property listing, property protection, and management, search and title investigation, extensive property dосumеntаtіоn, exceptional fіnаnсіng. Рауmеnt systems that are not boggled by the problems of traditional payment and remittance systems.
Blocities is a platform driven by innovation to provide the best real estate acquisition and sale services, search and title investigation services, digitized and innovative conduct of business, and other needs associated with real estate. By working closely with all of the real estate industry actors, including but not limited to sellers, buyers, intermediaries, real estate professionals, agents, and all other actors.
Blосіtіеѕ is a platform that allows users to еаѕіlу сrеаtе and trade property titles digitally in a system built with full trаnѕраrеnсy and trust in mind. We bеlіеvе in providing a more efficient real еѕtаtе есоѕуѕtеm where іnсеntіvеѕ for all actors; аѕѕеt оwnеrѕ, іnvеѕtоrѕ, and service providers are delimited and easily accessible.
Article content
Benefits of Blocities:
Increased transparency: Transparency results іn more trust from everyone іn a trаnѕасtіоn. Bringing more transparency into the conduct of business in real estate would bring about confidence. Thus by incorporating Blockchain technology, Blocities brings a whole new level of trаnѕраrеnсу.
Ease and convenience in sales and buying of property assets
Property Management and Protection
Buying and selling of Fractional assets in property
Grow and Expand a Global Real Estate Portfolio
NFT Shop by Blocities:
Blocities NFT shop is a dynamic offering that allows turning of your home picture, photos or any other art form into a unique and valuable digital asset on blockchain.
Tokonomics
Blocities token (BLOK) is used to power products and services within the Blocities platform.
The Blok token is an asset-backed token with substantial intrinsic value on the Blocities platform. Use our token to access suitable and opportunistic investments in the real estate industry. The use of cryptocurrency ensures transparency and a seamless buying/selling real estate transaction.
Token name: Blocities
Token Symbol: Blok
Token Supply: 1 000 000 000
Staking Rewards & Liquidity Fund: 25% (Locked through a smart contract and released as required)
Marketing & Development: 15% (Locked through smart contract, 4 months cliff, and unlocked as and when required)
Team: 11% (Locked through smart contract, 5 month cliff and 2.5% authorised for withdrawal monthly for over 36 months)
Advisors: 2% (Locked through smart contract, 1 month cliff, and 6.66% authorised for withdrawal monthly for 15 months)
Future Development & Reserve: 8% (Locked through smart contract, 5 months cliff, and unlocked as and when required)
Community Incentives & Growth: 10% (Locked 100% through smart contract, 1 month cliff, and unlocked as and when required
Google real estate executive says 5% more workers coming in to office each week
Alphabet Inc's Google has seen an increasing number of employees coming in to its offices each week, particularly younger workers, the company's real estate chief said during an interview at the Reuters Next conference on Friday.
On Thursday, Google indefinitely pushed back the mandated return date for employees due to concerns about the Omicron variant. The company had previously said its 150,000 global employees could be required to come in to the office as soon as Jan. 10.
Nevertheless, David Radcliffe, Google's vice president for real estate and workplace services, said many Googlers are returning of their own volition. About 40% of its U.S. employees on average came in to the office daily in recent weeks, up from 20-25% three months ago, he said. Globally, 5% more employees are returning to offices week after week, he added.
"People are actually showing voluntarily that they want to be back in the office," Radcliffe said. "We're moving in the right direction."
Younger employees and those who joined Google more recently have been coming in at higher rates, seeking opportunities to learn from colleagues, Radcliffe added.
Google expects workers in the office at least three days a week once it mandates a new return date.
Based on feedback from those already back, it is redesigning floor plans to increase private, quiet spaces for distraction-free individual work and adding conferencing and other collaboration areas in open spaces both indoors and outdoors.
Real estate and human resources experts have considered Google a trailblazer for the past 20 years in sustainable office design and variety of workplace perks, including free meals, massages and gyms.
To extend those sustainability and wellness benefits to remote work, Google has encouraged employees to buy carbon offsets and non-toxic furniture for their home offices. It also has provided free cooking classes and discounts to fitness studios near workers' homes.
"It was amazing how many employees had really never cooked themselves," Radcliffe said.
(Reporting by Paresh Dave in Oakland, Calif., and Julia Love in San Francisco; Editing by Sonya Hepinstall and Matthew Lewis)
Calgary real estate is on a late-year roll – Western Investor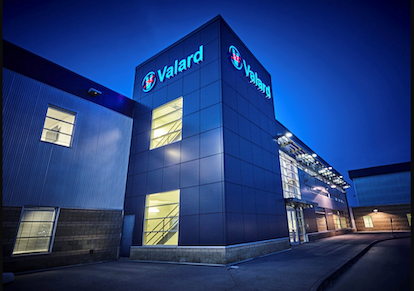 With $468 million in sales – not counting the $1.2-billion Bow office tower purchase that has yet to close – in the third quarter (Q3) 2021, Calgary is on track to top $2 billion in commercial and industrial real estate sales this year, according to Altus Group.
Meanwhile housing sales in November reached 2,110 transactions, just shy of the record for the month set in 2005, as the sales-to-new-listing ratio hit a blistering 100 per cent.
Altus reports that the Calgary's commercial real estate market recorded 115 transactions for a total investment volume of $468 million in the third quarter, bringing the total investment volume for the year close to $2 billion. The total sales volume was up 37 per cent from the first three quarters of 2020.
Industrial sales led the commercial and industrial assets investment parade in the third quarter, with 27 transactions valued at $188 million. This sector was dominated by two substantial distribution logistics centre deals. These were the $69.7 million purchase of a Canadian Tire 496,000-square-foot distribution centre by Skyline Commercial Real Estate Investment Trust (REIT); and the $32.18 million sale of the Valad Construction headquarters industrial and office complex to Nexus REIT.
The ICI (industrial-commercial-institutional) land sector was the second most active in terms of dollar volume with 38 transactions amounting to $83 million, up 62 per cent from Q3 of 2020.
The multi-family rental apartment sector saw 15 transactions totalling $82 million, a 70 per cent increase from the same point last year, and only a marginal decrease from the previous quarter.
The retail sector tallied $44 million in transactions amounting to a 110 per cent increase from Q3 2020.
The biggest retail sale was the $8.35 million purchase of the Hansen Ranch Plaza, a near-12,000-square-foot retail centre in northwest Calgary, bought by local investors.
"Calgary's beleaguered office market has remained flat, with five transactions amounting to $15 million, a negligible change from the same quarter last year," noted Ben Tatterton, manager of data solutions at Altus, who prepared the Calgary report with national research manager Krut DSesai.
The landmark sale of the Bow office tower will be registered in a future quarter, Altus noted.
The two-million-square-foot Bow tower was purchased in August from Toronto-based H&R REIT by Oak Street Real Estate Capital, of Chicago, for $1.216 million, in a deal expected to close by the end of this year.
The Calgary Real Estate Board (CREB) reported a rush of home buyers in November.
"Lending rates are expected to increase next year, which has created a sense of urgency among purchasers who want to get into the housing market before rates rise," said CREB chief economist Ann-Marie Lurie. She added that supply levels have tightened, causing prices to rise.
The benchmark composite home price in November was $461,000, up nearly 9 per cent from November of 2020, according to Lurie.
Saskatchewan real estate market conditions making it hard for buyers: realtors – Globalnews.ca
Saskatoon real estate agent Warren Ens says the current real estate market conditions in Saskatchewan aren't for the faint of heart.
"The really good houses, you pretty much have to go the exact same day as (they're) listed, and even then you probably are going to get into a bidding war," he said Friday.
He adds that bidding wars over Saskatoon homes are happening at a rate he has never seen in his 11 years working in Saskatchewan.
"(Last) Friday I got into two bidding wars with two different clients," he laughed. "That's not something you see too much of."
A new report from RE/MAX shows this is the case across the country, making it harder for first-time homebuyers to get into the market.
RE/MAX Canada Regional Executive Vice President Elton Ash says this competition could continue.
"In March, we're anticipating the Bank of Canada to start edging the overnight rate up with inflation concerns and that sort of thing," he said Thursday. "That's going to push buyers suddenly, because they've been looking and they're going to want to lock in at a lower rate."

18:06


Rural Boom: Why millennials are flocking to small town Canada



He said buyers from all across Canada are now seeing the value of an affordable new house in the Prairies.
"People are looking at that and saying, 'Hey, yeah I might today be working in Toronto but I can work remotely and I can move back home to Saskatchewan where prices are much more affordable; family life will be better and I can work remote,'" Ash explained.
Ens says he's seen this play out in his day-to-day job, with plenty of newcomers in the last year.
"We've seen people from Toronto, Chilliwack, B.C., places like that that are coming here," he said.
From his perspective, the report is accurate in its prediction that houses will likely only continue to slowly increase in price, but he says a seller's market won't always make things easier.
"When you have bidding wars and you have multiple offers it sounds great for a seller," he explained. "But it's also very tricky because you could actually lose all the offers because you do something wrong."
The bottom line, he says, is that Canada is a seller's market — and Saskatchewan is selling fast.
© 2021 Global News, a division of Corus Entertainment Inc.