BMO: West will be best as Canadian economy bounces back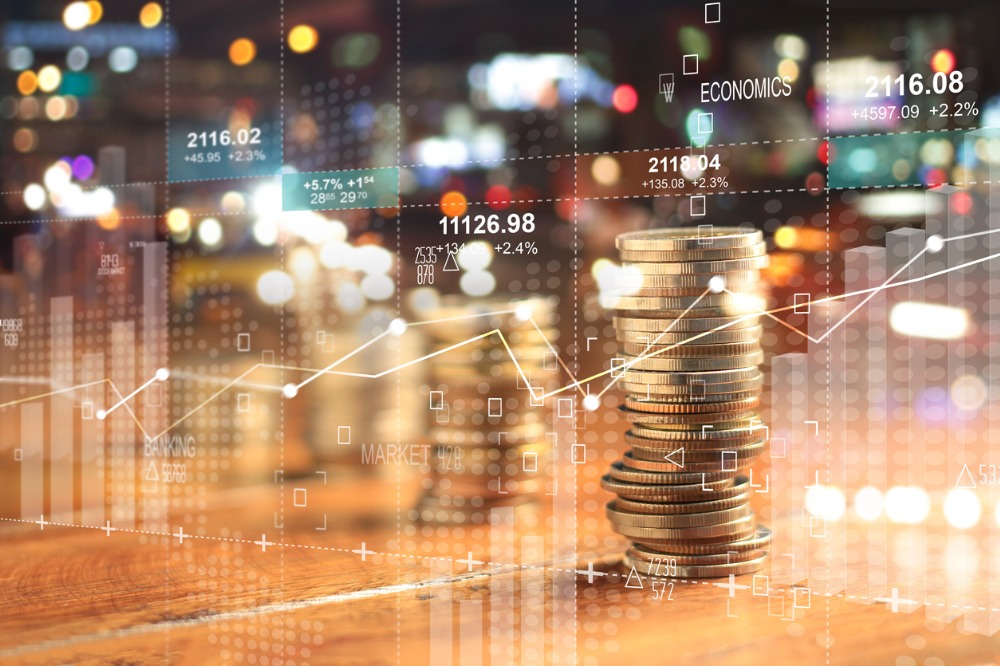 Ontario has suffered from high infection rates and lockdown measures. However, its economic recovery will meet the national forecast with 5.0% growth, taking the lead nationally later in the year as vaccinations take effect. Housing and consumer spending will play a key part in the provincial economy.
Quebec will also see improvement in the second half of the year as the COVID impacts ease. BMO expects growth of 4.8% for 2021.
In the Prairies, improved conditions for the energy markets will boost Saskatchewan to a 4.4% growth rate while Manitoba's diversified economy will help it shake of tougher restrictions for 4.6% growth in real GDP.
Meanwhile, although Atlantic Canada has coped relatively well with the pandemic from a healthcare perspective, some industries such as leisure and tourism have suffered badly in the past year.
BMO notes that Atlantic Canada's pre-pandemic population boom, a key economic booster, has stalled and there is no certainty of when that might resume.
Source – Wealth Professional
Major economies should inject 'significant' support for global economy: Yellen – TheChronicleHerald.ca
By Andrea Shalal and David Lawder
WASHINGTON (Reuters) – U.S. Treasury Secretary Janet Yellen on Thursday warned of the risk of a permanence divergence in the global economy in the wake of the COVID-19 crisis, and urged major economies to inject significant new fiscal support to secure a robust recovery.
In a statement to the steering committees of the International Monetary Fund and the World Bank, Yellen underscored the need for major economies to continue supporting developing countries as they grapple with the COVID-19 pandemic, climate change and high debt burdens.
She urged the World Bank to help countries, particularly the world's poorest, get timely access to COVID-19 vaccines, and backed accelerated negotiation to replenish the World Bank's International Development Association fund for the poorest countries – a goal the bank aims to reach by December.
The United States had pledged $4 billion to the COVAX global vaccine distribution initiative, Yellen said, urging others to join in.
She signalled that Washington, which so far has only loaned vaccines to Mexico and Canada, could provide excess doses to other countries in the future.
"The United States will continue to work with partners to increase vaccine supplies, explore sharing excess vaccines, and make sure financing does not become an obstacle for global vaccination," Yellen said, without providing any details.
Yellen's comments reflect the Biden administration's focus on strong international cooperation to tackle global challenges – a sharp departure from the "go-it-alone" approach pursued by former President Donald Trump's administration.
"The (COVID-19) crisis has exacerbated the trend of rising income inequality, raising concerns about a divergent path within and across countries. We also face the existential threat of climate change. We can only resolve these problems through strong international cooperation," Yellen said in remarks prepared for her first meeting with the IMF's International Monetary and Financial Committee and the World Bank's Development Committee.
The former head of the Federal Reserve said substantial fiscal and monetary support from major economies had improved the global economic outlook significantly, but more efforts were needed.
Washington was implementing a $1.9 trillion COVID-19 relief plan and was working on another large infrastructure package, Yellen said, urging other major economies to take similar actions.
"The job is not yet done, given high uncertainty and the risk of permanent scarring," she said. "I urge major economies to not just avoid removing support too early, but to strive to provide significant amounts of new fiscal support to secure a robust recovery."
Yellen said developing countries should work with the IMF and World Bank on economic policies and structural reforms and seek full-fledged IMF financing programs, which carry conditions, where necessary. Some countries may need deeper debt treatment, she added.
She called on all creditors to "fully and transparently" implement the Group of 20's common framework for debt treatments to avoid "unnecessary delays that can prolong debt overhangs and exacerbate growth shocks."
She also urged the World Bank to lead on "transformative climate investments" and to continue to set an aggressive agenda on climate and the green recovery from the crisis.
(Reporting by Andrea Shalal and David Lawder; Editing by Toby Chopra and Paul Simao)
Canadian dollar pulls back from two-week high ahead of trade data
TORONTO (Reuters) -The Canadian dollar weakened against its U.S. counterpart on Tuesday as concern rose about Canada's third wave of the COVID-19 pandemic and investors awaited domestic economic data that could offer clues on the Bank of Canada's policy outlook.
The loonie was trading 0.4% lower at 1.2573 to the greenback, or 79.54 U.S. cents, having pulled back from its strongest level since March 22 on Monday at 1.2497.
Canada's trade report for February is due on Wednesday, while the March employment report is due on Friday.
"Our expectation is for a little bit stronger CAD on the back of some positive data," said Kyle Dahms, economist at National Bank of Canada.
He expects Canada's current account balance to turn positive over the coming months, helped by higher commodity prices, and that the Bank of Canada will cut its bond purchases when it makes its next interest rate announcement on April 21.
Such a move would put the Canadian central bank at odds with some peers, including the Federal Reserve and the European Central Bank, which have said they will maintain or even increase the pace of bond-buying.
The IMF raised its 2021 growth forecast for Canada by 1.4 percentage points to 5%, the biggest upgrade among G7 economies, while strong economic data from China and the United States helped to lift the price of oil, one of Canada's major exports. U.S. crude prices settled 1.2% higher at $59.33 a barrel.
Still, Canada's hospitalizations are surging as a third wave of the pandemic sweeps across much of the country, Prime Minister Justin Trudeau said.
Canadian government bond yields were lower across a flatter curve in tandem with U.S. Treasuries. The 10-year touched its lowest level since March 29 at 1.485% before edging up to 1.490%, down 6.5 basis points on the day.
(Reporting by Fergal SmithEditing by Paul Simao and Jonathan Oatis)
TSX rises 0.41% to 19,104.14
* The Toronto Stock Exchange's TSX rises 0.41 percent to 19,104.14
* Leading the index were OceanaGold Corp <OGC.TO​>, up 6.8%, Silvercorp Metals Inc​, up 6.6%, and Real Matters Inc​, higher by 6.5%.
* Lagging shares were OrganiGram Holdings Inc​​, down 5.0%, Aphria Inc​, down 4.8%, and Denison Mines Corp​, lower by 4.3%.
* On the TSX 163 issues rose and 65 fell as a 2.5-to-1 ratio favored advancers. There were 23 new highs and no new lows, with total volume of 205.4 million shares.
* The most heavily traded shares by volume were Toronto-dominion Bank, Tc Energy Corp and Bank Of Nova Scotia.
* The TSX's energy group rose 1.14 points, or 1.0%, while the financials sector slipped 0.09 points, or 0.0%.
* West Texas Intermediate crude futures rose 0.94%, or $0.55, to $59.2 a barrel. Brent crude  rose 0.87%, or $0.54, to $62.69 [O/R]
* The TSX is up 9.6% for the year.