Brexit, multifamily growth key issues for European CRE experts – Real Estate News EXchange
Investors considering the European real estate market received insights from a panel of experts at the Global Property Market conference recently at the Metro Toronto Convention Centre.
Following are highlights of what the representatives from six companies, all active in European real estate investment, had to share with the audience.
M&G Real Estate
"U.S. investors tend to look for high risks and high returns when they go overseas," said Tony Brown, global head of real estate for London, England-based asset owner and manager M&G Real Estate. "Japanese do the same. It depends on what part of the world you're from what your attitude is toward international real estate."
London is still the top city for real estate investment in Europe, but Brexit has had a negative impact.
Brown said there had been almost no overseas investment in London this year due to Brexit uncertainty, but he believes the city presents the "biggest single opportunity in Europe right now."
The election of a majority Conservative government under Boris Johnson is likely to ease that uncertainty, adding to London's appeal.
M&G's focus is the United Kingdom and Europe is part of its international allocation. Brown said there are pockets of strong office rental growth in Europe because not much new space has been created in many CBDs during the past 10 years. In addition some older office buildings are being converted to hotels, or residential uses due to housing shortages in the U.K. and other major cities in continental Europe.
JLL EMEA
Matthew Richards, chief executive officer of capital markets for commercial property and investment management services provider JLL EMEA, said:
* there's a "massive focus" on Germany due to capitalization rate compression;
* the story in Nordic countries remains positive, as there are opportunities in Stockholm, Sweden and rental growth remains very strong;
* and France is the "real darling of the market right now" due to macro-economic issues.
Richards said investment in student housing is more than US$10 billion in the United States, US$4 billion in the U.K. and US$1.5 billion in continental Europe. There's accommodation for just 10 per cent of 19 million European university students, according to Richards, creating an area of opportunity.
Richards said investors looking for opportunistic returns in Europe are focused on development. Sustainability is also becoming more important in European real estate, and should be an investment consideration.
Canadian investors have a close community of people who've already invested in Europe. Richards said they should try and use those relationships to learn more about it.
Ivanhoe Cambridge
Ivanhoe Cambridgé head of Europe and Asia-Pacific Karim Habra said a common theme in gateway cities in Europe is a shortage of quality space, especially in the office sector.
"Whenever someone's looking for class-A office space, the vacancy is almost zero. This is true for all of the cities. It's true for Milan, Madrid, Berlin, Paris and every single city."
Habra said Montreal-headquartered Ivanhoé Cambridge can invest and create value in different ways in Europe, including buying properties directly, setting up platforms and doing joint ventures.
"We wouldn't do small investments if we didn't see any growth. In some sectors you're not going to find critical mass from Day One, so we bet on platforms with operating partners that we can help to grow in the future."
Ivanhoé Cambridge invests in operating businesses as well as real estate in Europe.
"We will not buy stand-alone hotels because we don't feel that they capture the full value," said Habra. "So we go and buy the whole company. We buy the know-how, the rent, the people, the assets and the pipeline. In this way we capture the whole value-creation chain."
Habra emphasized foreign investors must go into Europe with passion and conviction or they're wasting their time in the competitive real estate market. He suggested focusing on fewer strategies and ensuring they have the right partners early in the process.
Habra's final recommendation was to see Europe as a diversification play; and not compare returns and investment strategies with their home markets.
Apache Capital Partners
Apache Capital Partners co-founder and managing director Richard Jackson said Brexit concerns have left some potential investors sitting on the sidelines.
The London-headquartered private real estate investment management firm has multifamily, single-family and seniors living platforms. He said they're supported by long-term demographic trends, and an increasing number of people are renting for affordability and lifestyle reasons. Jackson believes these defensive investments are recession-proof because people will always need a roof over their heads.
Apache has a pipeline of 6,000 multifamily units and is developing class-A-type products, which hasn't previously been done in the U.K. Jackson said 14 million people rent housing in the U.K., and that will increase to 17 million by 2025.
Jackson noted just one per cent of residential rental properties in the U.K. are owned by institutions, although that is beginning to rise. Large-scale multifamily residential owners in the U.K. have a lot to learn from their counterparts in North America, where the sector is more established.
"We've set up our own operational platform where we've trained our own staff that come from a range of property backgrounds and hospitality backgrounds to try and instil that culture and genuine service," said Jackson.
MARCOL
Rebekah Tobias is the head of business development for MARCOL, a family office that's acted as an owner, operator, developer, asset manager and joint venture partner in the U.K. for 44 years. She said the firm, which has four European offices, has flexible capital without return criteria and doesn't need to deploy funds within any set period of time, which allows it to be extremely selective.
"We can take a lot of risk on the operational side of the business, which is where we really find value and where we can create value. We're not buying stabilized assets. That's never really been a strategy of ours."
Tobias said MARCOL didn't sit back and wait for Brexit the situation to become more clear.
"We've seen yields in London that look incredibly cheap compared to the rest of Europe," she said.
Tobias said multifamily residential is becoming a much bigger asset class in the U.K. MARCOL is also now backing a co-living platform, which bridges the gap between student housing and the multifamily residential market.
MARCOL is doing more in the healthcare real estate space to diversify its portfolio and realize growth opportunities. It's backing a self-storage operator in Germany and building new sites in growth markets there.
"You just have to be able to roll your sleeves up and get your hands dirty with a lot of these platforms, and obviously back the right people to be able to deliver the strategy," said Tobias. "If you have a unique skill set in a growing sector in the U.S., there's a significant opportunity to bring that to Europe.
"But you have to be very mindful of the nuances and cultural changes and mentality, in particular as it relates to city, country and Europe as a whole."
AXA IM – Real Assets
AXA IM – Real Assets provides investment capabilities in equity and debt, across different geographies and sectors, via private or listed instruments. It manages €15 billion in residential assets including student accommodations, multi-family residential and seniors housing in 11 countries.
Global head of research and strategy for real assets Justin Curlow said these defensive housing investments are underinvested in Europe. This "provides an attractive opportunity to build scale and build on the inefficiencies and build relationships with those standing operators, to really grow this sector into what we see is already a well-established sector in the U.S."
European real estate investment is fragmented, less transparent than in North America, and difficult from regulatory and legal standpoints. That makes having a local presence, knowledge, and relationships all the more important, Curlow said.
RELATED ARTICLES:
* Experts offer insights into U.S. real estate investment markets
* Robots, Colliers, VTS push tech into spotlight at TREF
* Canada's apartment market: We can't build units quickly enough
A real estate transaction gave me neighbours. A car crash taught me to value them – CBC.ca
This First Person article is the experience of Becky Sarafinchan who lives in Calgary. For more information about CBC's First Person stories, please see the FAQ.
The crush of glass and metal silenced us mid-phrase, the kids and I on that early spring day. I saw their frozen expressions as I wondered if I had really heard or felt that sound. We ran outside.
Across our busy street, a SUV straddled the yellow line. Its grill faced the crumpled remains of our neighbour's two parked cars. Two cars, swiped by one driver. My neighbours stared in shock at the sad mix of wreckage, nose to bumper.
But this is a feel-good story. It's not about race track streets or distracted drivers. It's about neighbours. It's about me discovering that I care what happens to the people across the street, even when their lives merge little with mine. It's about the unexpected cheer that brings.
For most of my 16 years on Coventry Hills Way, in the suburbs of north central Calgary, the greatest common bond I shared with my neighbours was geographical. The random act of real estate mixed me up with folks I only knew in smiles and waves outside our garage doors. My life was filled with kids and work; I rarely thought of those who lived around me.
Until the pandemic, that is. Until human interaction became a source of anxiety worldwide and we were told to run for cover. In those long and bizarre periods of isolation when I couldn't see friends and family, I could still see my neighbours walking by every evening. We could share a weary smile and sometimes — from a distance — we talked.
On the afternoon of the accident, I noticed Jennifer standing with the stunned car owners on the other side of the street. She was talking and pointing; the first to offer assistance. Although I've only ever spoken with Jennifer a few times, I knew she was open and kindhearted. It relieved me when I saw her talking with the neighbours. It felt like they were in good hands.
Someone called the police and a few people left to check their home security cameras for footage. Another neighbour motioned for the driver of the SUV to move to the sidewalk; he was still standing in the street.
A group of teens, armed with the vehicle description, headed off to find an eyewitness who had left the scene. The adults compared stories of what each had seen and felt.
Across the road, a young man dragged the bumper of his car onto his lawn. He crossed the street to a group of us, onlookers, huddled in a semicircle. He was debating if he should accept the offer: should he just settle with the driver of the SUV?
The group reacted at once: No! You can get help. It will be OK.
We lingered on the sidewalk and a conversation expanded beyond the crash. We began to talk about hockey and school; about work and the vacations we hoped to take. Normal stuff, but I had never stood and talked, never opened up about anything with my neighbours before. It felt new.
Soon the teenagers returned from their search for an eyewitness. "We found the guy who left the scene!" they grinned, triumphant. They had checked his vehicle. "We even felt the tailpipe on his truck and it's still warm!" To their delight, the police wanted to know.
I watched those tall boys talk, eager to share and flush with their success.
Standing in this group of people, suddenly feeling that they were my people, I felt lighter. It took me by surprise. I'd never thought of them as my people before. In the past, I was aloof and comfortable — a wave and smile would suffice for neighbourliness.
In truth, we don't share interests; we don't share the same ethnic backgrounds or weekend habits. We weren't all on the same page about COVID-19 – some of us were supportive and others against mask and vaccine mandates.
Maybe that's what makes the huddled conversation on the day of the accident so special. It doesn't matter if we'd naturally be friends had we not physically lived beside each other. It doesn't matter that we have different views and beliefs. We are neighbours. That counts for something.
In the months since the accident I've thought a lot about what changed for me that day. It's like the pieces fit together and I was able to discover a gift I'd never seen before.
We visit more now. We share gardening tips and someone suggested a block party. There's even – imagine! – an inside joke or two we share. Community is growing where once I saw a street of strangers. I don't ever want to lose sight of that gift.
---
Telling your story
CBC Calgary is running a series of in-person writing workshops across the city to support community members telling their own stories.
Read more from the workshop hosted by the Northern Hills Community Association:
To find out more about our writing workshops or to propose a community organization to help host, email CBC producer Elise Stolte.
Here's what you need to know about Squamish Real Estate – Squamish Chief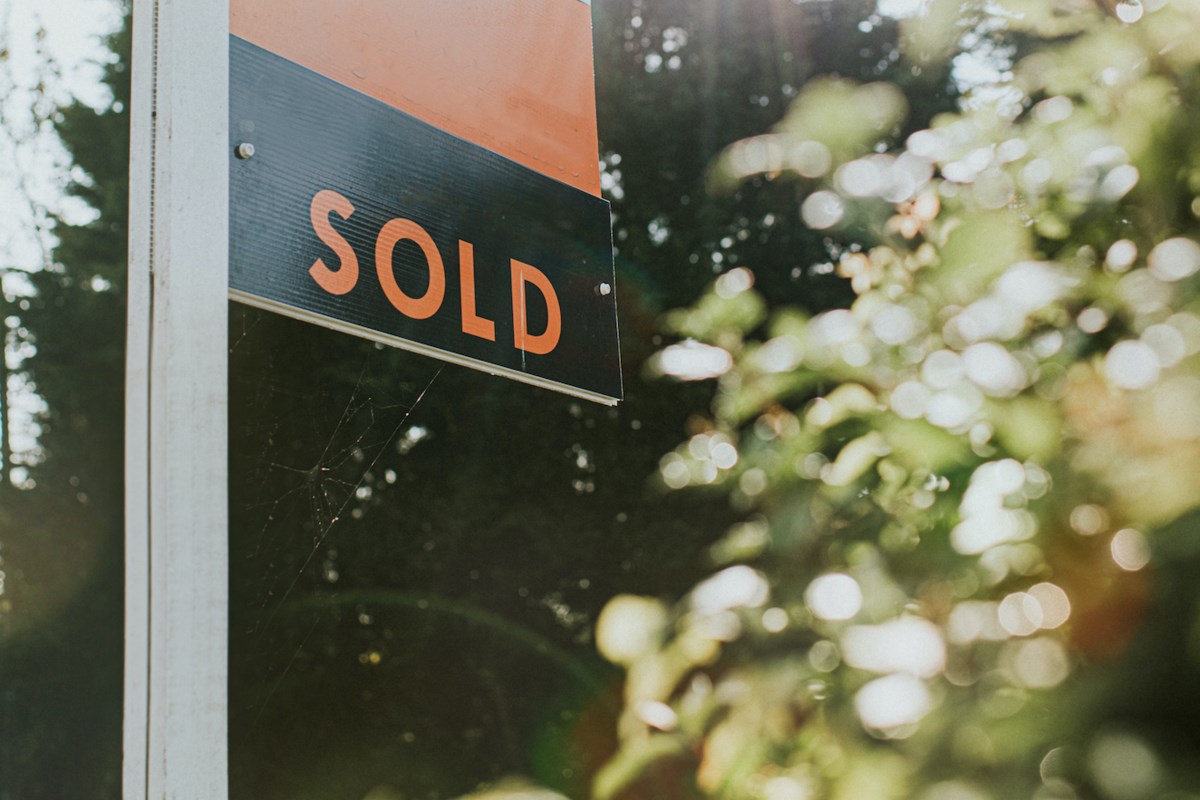 With Canada's annual inflation rates spiking in June and a market still reeling from a global pandemic, local real estate in Squamish has seen its fair share of unpredictable ups and downs.
"In May, I started saying that it felt like someone had flipped a switch," said Jennifer Sale, a local Realtor in Squamish with Sutton West Coast Realty. "I'd say the peak was probably end of March, beginning of April. That was when I [saw] multiple offers and things going for quite a bit over. That has definitely changed."
With various factors coming into play, such as higher mortgage rates and low inventory, Sale says that some buyers appear to be growing wary of the local market while having trouble qualifying for a mortgage.
"We were experiencing a really hot period earlier in the year because the inventory was so low that there were so many more multiple offers versus pent-up demand," Sale said. "So buyers were competing for properties."
"Now with the increased rates … it's really tapered off the number of sales," she said. "There were only eight detached home sales in July."
(See prices and trends for the last 28 days in Squamish.)
Feeling the pinch
"Everybody's feeling the pinch in one way or another," said Lisa Bjornson of Royal LePage. "Since the beginning of June, probably into May, we started to see a shift in market trends in that … multiple offers are off the table, days on the market have lengthened, inventory has come up somewhat. So it's definitely slowed the market down."
Yet historically, real estate sales during the summer are often low.
"Summers traditionally aren't a hugely active market in the Squamish area," said Bjornson. "It's not uncommon to have July and August be on the slower side."
However, looking back at summer sales in Squamish real estate from last year, Bjornson says there has been a drastic difference.
"Last year was a record-breaking year," she said. "We'd never seen the likes of it in Squamish, in B.C., in Canada."
COVID factor
Originally when the pandemic first hit in 2020, Bjornson says that the Canadian Mortgage and Housing Corporation advised realtors that housing was going to plummet with a market drop of 20%. Yet their predictions were incorrect, with sales going up at the same rate they thought they would fall.
"COVID had the opposite effect of what everyone anticipated," said Sale. "Since then, we've had these unprecedented increases not only in Squamish, but throughout B.C.."
When remote work became more of an option during the pandemic, many people realized that they did not have to remain in cities and began looking to buy outside of urban areas. Those within the Vancouver region who were of middle to high income were able to afford the prices just outside of the city, bringing an influx of buyers to Squamish.
"It locked everybody up, changed everybody's mindset," Bjornson said. "Many people started to work from home and people started to homeschool. People thought, 'I'm not putting my loved one in care'. We're going to generationally live. How people viewed housing and what their needs were changed drastically."
Over the course of the two years from March of 2020 to now, other challenges such as supply chain issues and labour became evident and began to affect real estate.
"There's so many forces at play when it comes to what makes up a housing market."
In addition to an influx of people leaving the city to be in smaller areas, Sale says that she has also noticed single people moving between townhomes to condos to half-duplexes.
"People are always a little worried about getting out of the market. So it's always nice to move within the same market," said Sale. "Now that it's slowed down, I think that's gonna be a lot easier for many people."
Overall, though interest rates are currently high, real estate prices in Squamish are seeing a return to relative normalcy.
"We're not seeing multiple offers. We're not seeing things go for $200,000 over ask," said Bjornson. "We're seeing negotiations, we're seeing prices moderate."
As for the coming months heading into fall, Bjornson says that she predicts longer days on the market.
"If we suddenly get an uptick COVID coming into the fall of winter, does that change people again about how they're feeling and what their wants and needs are? Hard to say," she said. "The general feeling kind of across the board is that we had a tremendous run-up for 20 plus months and for any real estate cycle that was long. So the normal calming and settling of the market is to be expected."
For those currently looking to sell in Squamish, Bjornson recommends that people be reasonable and pay attention to what the market is currently doing. "It's still an OK market; you're not losing anything. Govern yourself according to what the market conditions are. And if you're a buyer, get your pre-qualification and know what price point you should be shopping in."
"I would say to list a realistic price point," concurred Sale. "Take the advice of your realtor and watch the market carefully."
Sale adds that comparing prices month to month with your neighbours is not helpful when trying to place a price on a home.
"It's always hard to see what your neighbour sold for in February or March," she said. "You have to work within the market that we're in."
"The last couple of years there's greater demand for people wanting to be in Squamish," said Sale. "I don't think there's going to be a big drop-off. I think now it's changed from a seller's market, shifted briefly into a balanced market, and I think in some product categories, it's definitely a buyers market."
The Self-Made Million Dollar Real Estate Entrepreneur: Steven Parks – Net Newsledger
Steven Parks always knew he was an entrepreneur at heart. Even at the young age of 14–he knew he would make it. After working on a farm in a small town in California, he chose to go big.
Steven Parks is a real estate entrepreneur. He's purchased over 40 properties and typically flips them for a profit. He also rents them out–turning them into Airbnb's or long-term rentals. Aside from that, he is the founder and CEO of Cash Offers LLC which is precisely what it sounds like. He makes cash offers to those looking to sell their properties. It's easy for the seller and profitable for him. Needless to say, Steven Parks has the acumen needed for a successful entrepreneur.
His success comes from his deep dedication to himself and what he envisioned for himself. When he was young and working on a farm, he realized the blue-collar lifestyle wasn't for him. He ventured into the auto industry where he began flipping cars. Steven was naturally interested in the successful people around him. This curiosity led him to introduce himself to the company that financed a lot of his customer's transactions at the car dealership–and this was the moment that shifted his career trajectory.
"If you don't ask, you don't receive." Steven said. Steven Parks was able to finance his first real estate deal with this company, and as people say, the rest is history. He now owns over 40 properties. Steven eventually wants to own "100 doors" which is real estate lingo for units. It's all about the rental income in real estate–it creates wealth and the ability to procure more properties. It hasn't been just about the money for Steven Parks, though.
For Steven, he wanted to do something big. When asked how he got into real estate he said, "I wanted to create my own story." He had a rough start in life. His upbringing was tumultuous–having lost both parents, he was raised by his grandmother. His experience motivated him to act, so he put a focus on himself and those around him. He was interested in what other people had to offer and he always put himself out there. Even when things got bad in his career, Steven persevered. For example, in 2008 he lost his Dodge franchise due to the recession, but he didn't allow it to stop him.
He kept going. Steven Parks is an entrepreneur: he's an open-minded, curious, spirited, and hard-working individual. He plans to own more properties and become the 100 million dollar company he dreams of being and there's no doubt that he will get there. Steven will continue to move and adapt through his career–writing his own story with every move.