BRICKS & MORTAR: Residential real estate markets bounce back in Southeast Europe – bne IntelliNews
Residential markets across Southeast Europe have recovered strongly since the start of the coronavirus (COVID-19) pandemic, though prices remain the lowest in Europe, a report from Deloitte shows.
Most markets in the region experienced a dramatic slowdown in activity during the initial spring lockdowns, but this was followed by a rebound in transactions later in the year, and, in many cases, fresh interest in houses and properties away from major cities.
"Overall, 2020 proved to be a year of growth in terms of transaction prices of new dwellings as national averages increased in 21 countries out of 24 observed," said the report, Property Index: Overview of European Residential Markets 10th edition, July 2021.
Austria became the most expensive country across the countries surveyed, at €4,457 per square metre, just ahead of France at €4,421. Germany, the UK and Israel followed. However, the French capital Paris remained the most expensive city to purchase a square metre of apartment in Europe, followed by Tel Aviv and Munich.
At the other extreme, the average transaction price for a new dwelling was just €578 per square metre in Bulgaria and €881 per sqm in Bosnia & Herzegovina, despite the revival of both markets from the summer of 2020.
Seven other countries from the eastern part of Europe – Slovakia, Latvia, Croatia, Hungary, Poland, Serbia and Romania – also recorded average prices of between €1,000 and €2,000 per sqm in 2020, along with Ireland and Portugal, putting them at the cheaper end of the market. The highest price growth in 2020 was recorded in Hungary, at 12.3%.
Paris was also the most expensive market for rental properties at €28.6 per sqm per month, followed by London and Oslo. The lowest average monthly rent was in two Bulgarian Black Sea cities, Burgas at just €2.9 per sqm and Varna (€3.5 per sqm). Rental rates were also low in three other Southeast European countries: Bosnia, Croatia and Serbia.
"[A]ny negative impacts the pandemic might have on residential markets are considered to be mostly short-term," said the report, Property Index: Overview of European Residential Markets 10th edition, July 2021. It also noted the higher level of savings during the year that are now being channelled into real estate purchases. "During the spring wave of pandemic in March and April 2020, almost all non-essential workers have stayed at home. This resulted in limited spending for specific types of goods and services and subsequently led to a higher volume of savings. In some countries, during lock-downs, citizens were able to save even 20% more of their income than during ordinary months."
Commenting on longer-term trends, the report added: "because of problems connected to pandemic, we … observe a push to modernise many European economies with the ultimate aim of long-term sustainability by making them more digitalised and green, which will inevitably change the way we perceive many aspects of residential real estate markets."
Vibrant growth in Romania
Romania's real estate has been growing fast, and in 2020 the number of dwellings delivered reached a new record, while the number of transactions increased compared to 2019, the report said.
This followed an initial hiatus in the residential market that was followed by a rebound in real estate transactions in the second half of the year.
"The middle market segment of the residential market was more developed in 2020 due to the desire of buyers to live in larger spaces in context of work from home, increased disposable household income and low interest rates, which made housing more affordable," said the report.
Meanwhile, lower supply and higher demand within the rental segment kept up pressure on rental prices; in Romania's six largest cities, rental prices were 30% higher than in 2019 last year.
Romania also had the highest number of initiated properties across the Central and Southeast Europe region last year, and the second-highest in Europe after Austria. In Romania there were 7.5 initiated dwellings per 1,000 citizens in 2020.
At the other extreme, only 2,400 dwellings were completed in Bosnia in 2020, making it the country with the lowest development intensity per 1,000 citizens. Low numbers of dwellings were also completed in Latvia and Bulgaria.
Developments in Bosnia, which had seen small but steady growth rates in the residential market in 2018 and 2019, broadly reflected those in international markets. "At the start of the pandemic, residential property transactions fell significantly due to the introduced uncertainty. Transaction volumes then spiked and quickly normalised as the markets mirrored the world and adapted to the new conditions, overall remaining in line with expected numbers in the last quarter of 2020," the report said. The report noted a "spike in demand across the board of segments", both the higher-end and the more affordable.
On the other hand, the rental sector was badly hit by the pandemic, as short-term visits to the country were halted and there was a fall in long-term rentals, for example for university students.
Bulgaria's housing market slowed down significantly in 2020, after five years of steady price rises and strong demand supported by growing household incomes, record-low mortgage interest rates and low unemployment. However, after the spring lockdown, "activity was resumed immediately after the measures were eased in May 2020. Buyers were rushing to buy homes before a possible second wave in autumn occurs. This led to high market activity all through the summer and autumn months, compensating for the lower sales volume in the second quarter," the report said.
As a result, Bulgaria's residential market had a successful second half of 2020, with property prices continuing to grow. Demand shifted towards previously overlooked properties such as rural houses, as well as vacation apartments in the ski and beach resorts. "In our view, this was all driven by the need to have your own space for recreation, outdoor activities, and the possibility to work from anywhere," Deloitte commented.
Rising prices in Serbia
The least affordable housing – measured as the number of average gross annual salaries needed to purchase a standardised new dwelling – was found in Serbia, where buyers needed an average of 15.2 gross annual salaries to purchase a standardised dwelling. Serbia was followed by Czechia, where 12.2 gross annual salaries were required. Several other countries in Central and Southeast Europe were also among the least affordable. Properties were most affordable in Norway, Bulgaria, Ireland, Portugal and Belgium.
Serbia entered the pandemic after constant growth in the residential market since 2016. The market contracted sharply during the state of emergency in spring 2020. However, Deloitte noted a rise in the price of weekend and recreational houses in rural areas by 20% on average, as Serbians sought to escape the strict measures imposed in the cities. Post-lockdown, the real estate market "quickly bounced back in Q2 of 2020 and continued throughout to Q1 of 2021", though the report added that buyers are still cautious and are expected to remain so until the situation stabilises permanently.
While Serbia saw only a small dip in GDP in 2020, neighbouring Croatia was one of the worst hit countries in the region by the pandemic, due to its large tourist sector. Despite this, residential property prices in Croatia continued to rise in 2020. The price per metre for new homes in the capital Zagreb rose by 7.38% during the year. Two serious earthquakes, in Zagreb in March and Petrinja in December, affected the market, contributing to the demand for new homes.
Activity in the real estate sector mainly halted in Slovenia in spring 2020, but after the state of epidemic was cancelled, the number of transactions quickly returned to previous levels, while sales of houses increased – rising by around 15% year on year in July-August 2020 – while apartment sales remained flat. This was the followed by a second decline in transactions in December 2020, though the fall was shallower for houses (20%) than for the overall market (35%).
Why hasn't climate change put a dent in luxury real estate? – BNN
About a week after NASA released satellite imagery of California's precipitously low water reserves, Douglas Elliman published its market report for Los Angeles's second quarter.
Price trend indicators, Elliman found, were among the highest they'd been in at least 17 years. "All of California, especially southern California, is booming," says Jonathan Miller, president and chief executive officer of appraiser Miller Samuel Inc., which compiled the report. "Beginning with the end of the lockdown, even with rising COVID infections, it's continuing."
Housing trends are rising across the U.S., in fact, with median single-family home prices in the second quarter up by at least 10 per cent from the previous year in 61 per cent of the U.S. counties surveyed by the industry database Attom.
Luxury sales in many of these areas matched or surpassed other categories, with strong results from downtown Boston (condo sales are up 118 per cent from the preceding year, according to an Elliman report) to the San Francisco Bay Area, where the number of US$3 million-plus house sales in June were higher than they've been since at least 2018, according to a Compass report.
But some of the top performing luxury markets in the U.S.—specifically Southern California, Colorado, and South Florida—have something less rosy in common: They're all in the throes of extreme climate-related events.
"There's awareness and discussion about it, but it doesn't seem to be modifying behavior yet in the markets I cover," says Miller.
If anything, he continues, events such as flooding and hurricanes seem, at least anecdotally, to encourage high-end construction rather than deter it. "After Hurricane Sandy, there was a tremendous discussion about flooding," he says. "And what we ended up seeing was middle-class housing being leveled by the storm and higher-end properties taking their place."
Climate change, Miller concludes, "doesn't discourage development, and I think it shifts the mix from affordable to more expensive."

UNPRECEDENTED DEMAND
No place is immune to climate change; just ask New Yorkers who saw the sky darkened for days by forest fires 2,700 miles away. But there are some locations, such as Los Angeles, where the luxury real estate market appears particularly impervious to external events.
"You were seeing packed open houses where you could see smoke [from forest fires] in the background," Miller says, of recent years when the city was threatened by nearby wildfires.
Growth in LA's luxury market, accounting for the top 10 per cent of sales, has been particularly pronounced. A whopping 112 houses, primarily in the city's west side and downtown, sold in the last quarter, according to the Elliman report, for a 138 per cent rise over the same quarter last year; the average sales price was just under US$17 million.
"We've seen unprecedented demand," says David Parnes, a principal at Agency real estate brokerage. "Everything is being bought up, and what that suggests to me is that this is not the end. The market is going to get even stronger." Some properties, he says, receive 20 or 30 offers. "That means those 20 or 30 people have missed out," he says, "which means that 20 or 30 people are still looking."

CLEAR-EYED, WITH PRIVATE PLANES
It's not that wealthy buyers are delusional, brokers say; it's just that they've weighed the pros and cons and are willing to shoulder the risk.
"Clients will ask about rising water, and will talk about flood plains and ask me about the elevation" of a home, says Lourdes Alatriste, a Douglas Elliman broker in Miami. "I do believe it's a concern. But at that level of money, should anything happen, they just close up and go."
Luxury buyers, she continues, "have planes. They can get out."
Other wealthy homeowners are planning for disaster. Palm Beach, Fla., residents are building bigger and higher and stronger houses, while some residents in Malibu, Calif., have attempted to add fire-protective coating to their homes.
Indeed, Alatriste, who says that demand for luxury properties is so high that many of her sales occur off-market, has had a few clients investigate flooding risks and decide not to buy. But largely, "they want to live right now, in the moment," she says, and Florida "serves that purpose." Also, she adds, "they get insurance."

NOT DISCUSSED
Colorado, which is currently being ravaged by a series of devastating wildfires, is home to numerous markets whose luxury tier has soared throughout the pandemic. There, says Gary Feldman, a broker with 36 years of experience in Aspen's luxury real estate, "none of my clients really discuss it," he says of the risk.
In Aspen, which saw sales dry up in the month of June due to a lack of inventory on the market, signed contracts for single family homes occurred only at or above US$5 million, according to an Elliman report.
If they're concerned, Feldman continues, "they'd buy some place else, and where else do you buy? Everywhere has issues, and not all are climate-related. Some are social. And people are smart enough to weigh the pros and cons of the issues of the day and then decide where to go. But no one really brings it up, in my experience."
Miller says that might change sometime soon. Climate-related events "just have to be more frequent, and more intense than they are now," he says. "And I'm not sure when that day comes, but it will come at some point."
Commercial real estate firm joins global company, opens office in downtown Wilmington – Greater Wilmington Business Journal
The Efird family has been in the real estate business for more than half a century, with Frank Efird Sr. forming a company in 1965 to build homes in New Bern and Craven County.
The Efird Company bought a 1,200-acre farm near New Bern in 1967 that became River Bend Plantation, which incorporated in 1980 to become the town of River Bend.
Frank Efird's son, Frank Efird Jr., is now leading the family's commercial real estate business, which recently became a franchise of global commercial real estate firm SVN and opened an office in downtown Wilmington.
Standing behind the bar at 6 Market St., in what Efird Jr. describes as a commercial real estate "digital cafe" that serves as the office for SVN | Efird Commercial Real Estate, Efird Jr. said SVN provides options for future growth.
During the pandemic, he said, "I was looking for opportunities to grow our commercial real estate business, and part of that is going from a home office, which I worked out of during COVID, into what is the next step, and this is that next step."
Efird Jr., who is the managing director for SVN | Efird Commercial Real Estate, added, "When I joined the franchise, it opened up a whole new world of networking … so now I'm part of an international franchise with 200 offices and over 1,600 brokers."
Already, the arrangement has netted Efird Jr. a national client looking for space in Pender County.
The Wilmington-based SVN franchise currently has six people working for it, and is looking to add brokers.
"We're in growth mode," Efird Jr. said, and interested brokers will be trained at 6 Market St. and given access to SVN technology.
"As the SVN brand grows across the globe, we are partnering with market leaders who share our vision of a collaborative, open approach to commercial real estate," said Kevin Maggiacomo, president and CEO of SVN, in a news release. "SVN | Efird Commercial Real Estate is another strong addition to SVN and we look forward to rapidly growing the SVN presence and culture in the Wilmington market."
A ribbon-cutting with Wilmington Mayfor Bill Saffo for the new office is scheduled for 11 a.m. Tuesday, Aug. 10, at 6 Market St.
Altus Group reports commercial real estate market on the rise in Canada – constructconnect.com – Daily Commercial News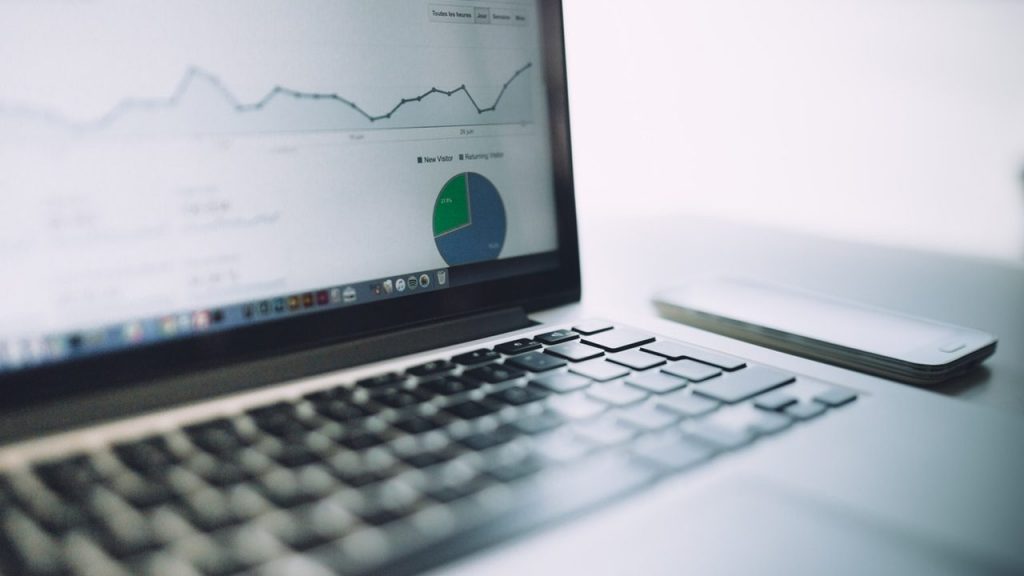 TORONTO—According to Altus Group's latest blog posts, the commercial real estate (CRE) market is on the upswing in Canada, with increasing transaction volume across most major markets and the continued return of investor confidence following the slowdown related to COVID-19 in 2020.
National investment volume in the first quarter increased 25 per cent compared to this time last year, reaching a total of nearly $15 billion, indicates a release.
The industrial sector also reported robust activity in Q1 2021, with $3.5 billion in volume, marking a 46 per cent increase compared to the same quarter last year and composing 23 per cent of total transaction volume for the quarter.
Land sectors also saw substantial increases in the first quarter, with ICI land reaching $2.4 billion in value, up 49 per cent compared to Q1 2020, and residential land reaching $3.6 billion, up 54 per cent. The two sectors make up 40 per cent of the total volume for the first quarter of 2021.
In addition, multi-family has also seen a rise of 23 per cent compared to last year, reaching just under $3.0 billion in volume.
The office market continues to be affected by pandemic-related impacts, seeing $822 million in transactions in the first quarter, down 50 per cent compared to Q1 last year.
On the other hand, the retail sector marked a 10 per cent increase in transaction volume compared to Q1 2020, reaching $1.7 billion, even though they experienced lockdowns at the beginning of the year.
Altus reports all major markets in Canada recorded growing investment volume in the first quarter of this year, aside from Edmonton dropping 45 per cent, Ottawa decreasing slightly by four per cent and Montreal remaining relatively stable, with a drop of 0.4 per cent.