Bridging the gap between generations through art – GuelphToday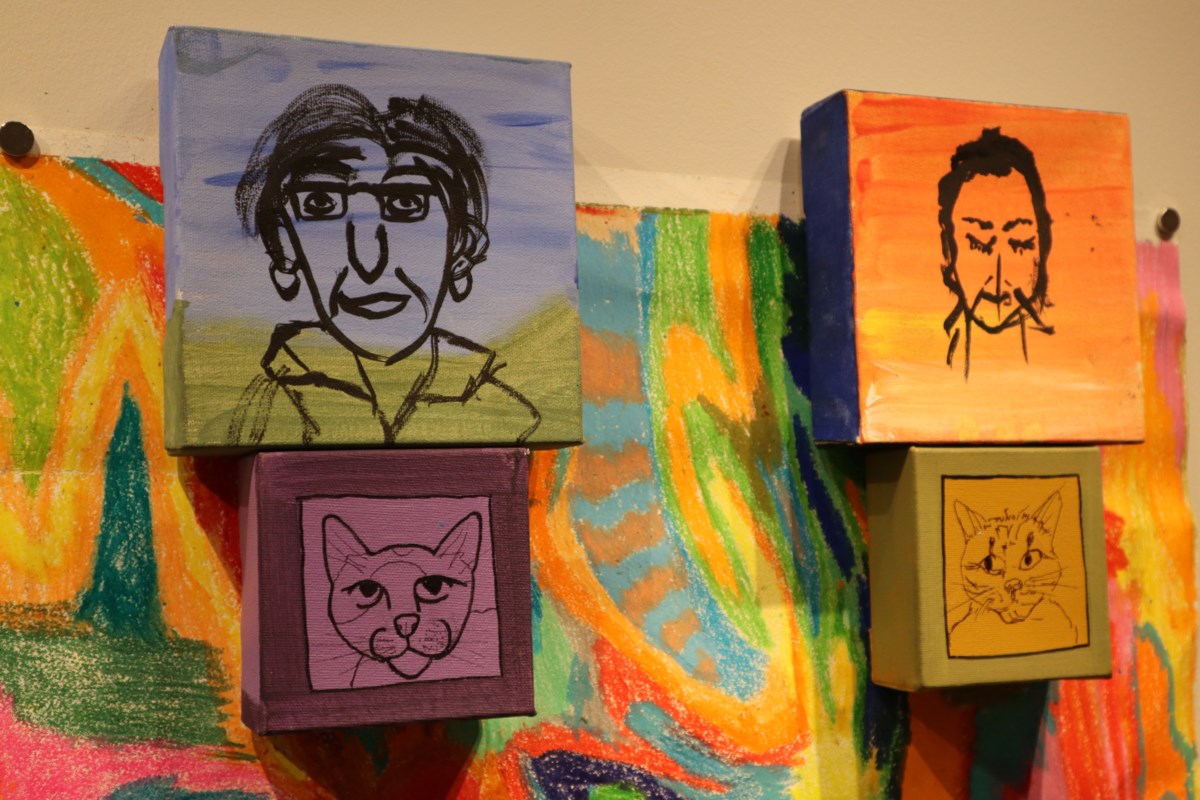 Youth and older adults have come together to create art and learn about each other's life experiences. Those experiences are now showcased in an exhibit at Guelph Museums.
Mind the Gap: Intergenerational Connectivity between Seniors and Youth is on now at the museum. It was created by Alex Jacobs-Blum and she passed on the project management to Becky Katz.
The purpose of the project was to connect community youth and seniors to create artwork to unite them. This was at the time of the pandemic where people were isolated so most of the time participants connected through Zoom.
Earlier this week, Guelph Museums hosted the participants and creators of Mind the Gap through their monthly talk called History Bites live on Facebook.
"The idea of bringing seniors and youth together was really inspiring too because often times in Indigenous communities those relationships between youth and elders are very special ones," said Chyler Sewell, art facilitator for the project.
"I mean she painted me beautifully. I never imagined I look so beautiful in my life," said Suad Badri, participant of the project, whose partner painted her.
This piece of artwork Badri referred to is featured in the exhibit.
"For me the pandemic and going online was so helpful," she said. "I'm an introvert so that was really cumbersome, not going out."
For other participants they said it was difficult to connect with their younger partners in the project.
"Subomi couldn't have been more shy and I am not and unfortunately on my part I really wanted to get to know her more. She lives around the corner," said Judith Eden.
Eden tried to meet Subomi Milani at a park close by and offered to help with her English essays but she didn't accept the invitation.
"All in all my gap stayed a gap," she said.
The exhibit features portraits participants painted of each other. It also has a video installation of the women on a Zoom call where they had to stare at each other for two minutes without saying anything.
"If you're a young person visit your elders. If you're an elder, accept visits from young people around you," said Sewell.
Participants of the project said they hope people who see the exhibit take away a sense of vulnerability.
"People who are watching this show to get a sense of love," said Badri.
Mind the Gap exhibit will be on at the Guelph Civic museum until March 27.
Hermès Wins MetaBirkins Lawsuit, With Jurors Deciding NFTs Aren't Art – The New York Times
[unable to retrieve full-text content]
Hermès Wins MetaBirkins Lawsuit, With Jurors Deciding NFTs Aren't Art The New York Times




Source link
Art Cashin says January upside surprises a lot of veteran traders, but he's skeptical of the rally – CNBC
[unable to retrieve full-text content]
Art Cashin says January upside surprises a lot of veteran traders, but he's skeptical of the rally CNBC




Source link
The Guardian view on arts education: a creativity crisis – The Guardian
[unable to retrieve full-text content]
The Guardian view on arts education: a creativity crisis The Guardian




Source link