Burger lovers sign on to spread their social media influence for Best in the West Burger Competition – The Telegram


CORNER BROOK, N.L. —
Everyone has an opinion of what makes a great burger. Is it the meat? Or the toppings?
And what makes for the best?
We're about to find out as "12 Months 12 Miracles" has launched its "Best in the West Burger Competition."
For the entire month of November, 11 Corner Brook restaurants will be offering up its version of a special burger, with a dollar from the sale of every burger going to "12 Months 12 Miracles" for the Corner Brook firefighters toy drive.
Stella Michel, the founder of "12 Months 12 Miracles," knew the toy drive would be in need of some help because of the COVID-19 pandemic.
"My fear is this year we're going to have more families needing help and the resources are not going to be there," she said.
When she heard of a similar foodie competition taking place in Gander, Michel felt they could do the same in the west-coast city.
To promote the competition, she enlisted the help of three local influencers, people she knows who are active on social media — Cory Sheppard of Irishtown-Summerside, Aimee Pennell of Halfway Point and Jeff Keeping of Corner Brook.
They will try each burger and will share their findings and thoughts with the hashtag #BestInTheWestBurger. There will be a poll posted on the event's Facebook page where people can vote for their favourites.
Sheppard's meal of choice when he goes to a restaurant is a burger. And while he said he is no food critic, he knows what he likes.
"Obviously, the juiciness of it. You don't want a dried-up burger, so it has to be nice and juicy (with) taste and flavour," he said.
He has been to places where burgers are topped with things one wouldn't normally expect — like fried eggs and onion rings — but that's never stopped him from indulging.
"I'm willing to try, because I like burgers."
Pennell describes herself as a burger connoisseur.
"I love a good burger, (especially) the toppings. I'm one of those people who doesn't even need a patty," she said. "It's all about the toppings. All the veggies and sauces. That's what I love."
She's not much for spice or hot peppers and isn't totally sold on fried egg on a burger, but bring on the lettuce, tomato, pickles, cheese and bacon. She gets hungry just talking about it.
"And the sauces," Pennell added, "I love a saucy burger, like a sloppy burger. I like biting into it and there's a mess, like you've got to wash your hands."
Keeping describes himself as like Jughead from the Archie comics.
"I love cooking burgers. I love eating burgers. I love big, juicy meaty burgers with cheese and onions, whatever you can put on it," he said.
"If someone asks me to eat burgers, I'm going to eat burgers."
To be able to experience all 11 burgers, the influencers will have to consume one about every three days. As excited as they are to do that, they're also excited to help out the toy drive.
"Especially with the way that 2020 has been treating us," said Sheppard.
A lot of organizations are struggling with fundraising and he said the toy drive is one that does need that extra bit of help to do what they do this year.
Pennell said it will be a hard year, not only for the firefighters collecting toys, but also for the families they help.
She pointed to people who have been off work since the pandemic started and striking Dominion workers. She also suggested there could be a shortage of some items with people buying early for fear of limited stock and concern about wait times on shipping.
"Hopefully, no little child wakes up Christmas morning and doesn't have at least one thing to open," she said.
Keeping said supporting charity is important to him and the toy drive has always been high on his list.
"Because, of course, we're giving back to the community, but more importantly, we're giving back to the children," he said. "We're helping the children have a good Christmas.
He also believes in supporting local businesses, so promoting locally owned restaurants is another reason he couldn't say no to being a part of the competition.
---
Diane Crocker reports on west coast news.
RELATED:
Lay-offs at Hong Kong TV station stoke concerns over media freedom – Reuters Canada
HONG KONG (Reuters) – A Hong Kong television station said on Tuesday about 100 staff were "affected" by a shake-up as it seeks to control costs and remain competitive in a challenging economic environment, a move that has re-ignited worries over media freedom in the city.
Local media said 40 workers had been laid off from i-Cable, including the entire team from the station's award-winning investigative section News Lancet.
"In the face of daunting challenges, the group has devoted to adopting various measures to explore new business opportunities for competitiveness enhancement and sustainable development," the station said in a statement, adding that about 100 positions of the group's 1,300 staff would be affected.
"Under this circumstance, after a comprehensive review, it was unavoidable for the group to carry out an organizational restructure of various departments."
The pay TV station did not say how many had been sacked.
Wong Lai-ping, deputy chief of the station's China News team, which covers human rights on the mainland and reported from Wuhan province on the coronavirus outbreak, told reporters she was among those laid off. Ten other members of the team had resigned in protest against the lay-offs, she added.
i-Cable journalists told Reuters the lay-offs had prompted the heads of the station's China News, Hong Kong General News, Finance News and Editing desk to resign.
Yau Ting-leung, 22, a journalist from the News Lancet segment who said he was fired after about six months with the company, said he was sceptical of the reason behind the decision.
"It's definitely media censorship. It's a pity they sacked the entire team. There aren't many TV investigative news programmes in Hong Kong," Yau said.
i-Cable told Reuters it had no comment when asked about reports of censorship.
The Hong Kong Journalists' Association said it was watching the situation closely as media have already come under pressure in the wake of a new national security law introduced by Beijing on its freest city on June 30.
"This time the whole 'News Lancet' team of Cable News was laid off and the team has often reported against/on the police or the regime in the past year," HKJA said in a statement.
i-Cable was founded in 1993 and is now owned by David Chiu, chairman and CEO of Far East Consortium.
Reporting By Sharon Tam, Jessie Pang; Yanni Chow; Clare Jim, Donny Kwok, Joyce Zhou; Writing by Anne Marie Roantree; Editing by Raju Gopalakrishnan
Julie Courtemanche gets a bigger gig at V7 Media – Media In Canada
Julie Courtemanche gets a bigger gig at V7 Media
The new position supports CEO Joseph Leon's strategic objectives, including M&A opportunities.
<!–
–>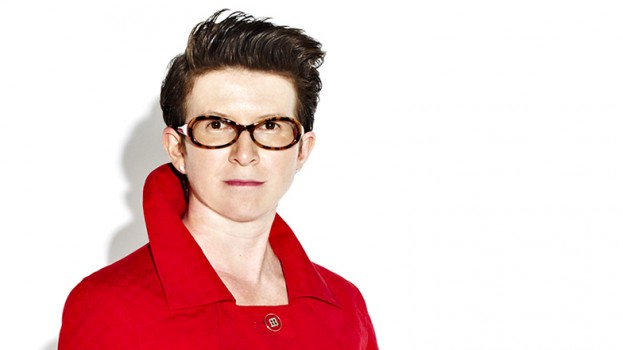 The new position supports CEO Joseph Leon's strategic objectives, including M&A opportunities.
Session 1 of Media and Journalism track of 3rd Virtual Global WHO Infodemic Conference – World Health Organization
World Health Organization (WHO) and BBC Media Action and Internews,are pleased to invite you to participate in the media and journalism track of the 3rd Virtual Global WHO Infodemic Conference entitled "Whole-of-Society
Challenges and Solutions to Respond to Infodemics." The WHO defines an Infodemic as "an overabundance of information – some accurate and some not – occurring during an epidemic, making it hard for people to find trustworthy
sources and reliable guidance when it is most needed.
The objective of the conference is to bring together all segments of society to find a truly multi-sectorial approach to managing Infodemics. Your media and journalism experience is needed to help 'repair' and 'prepare' the
media's response to the Infodemic. No matter your role in the media industry, your opinion can help shape the future of journalism during the next pandemic.
Session descriptions
Topic: The Challenge: Infodemics & the Media – learning from the past
Date: 2 December 2020 14:00 – 16:00 CET
Your participation in this session will help identify challenges and lessons learned
from the 2020 Infodemic.

Part 1 (14:00 – 15:00 CET) is a roundtable discussion between global leaders in media and journalism.
Hussein Al Sharif, Maharat Foundation (Lebanon)
Imogen Foulkes, Geneva Correspondent, BBC (Switzerland)
Asha Mwilu, Founder and editor at large at Debunk Media (Kenya)
Palagummi Sainath, People's Archive of Rural India (India)
Moderator: Ida Jooste, Internews
Part 2 (15:00 – 16:00 CET) will include invitation only "Repair Cafe" breakout sessions. Participants (you) will be randomly chosen to participate through separate calendar invites.