Canada's top paid CEOs will earn the average yearly income by noon on Jan. 4: report – Global News
By the time most Canadians settle back into their work-from-home offices on the first working day of the year, Canada's top CEOs would have already made the average worker's salary — $53,482 — according to new research from the Canadian Centre for Policy Alternatives (CCPA).
The report said that the average top-paid CEO would have made that average income by 11:17 a.m.ET Monday, about an hour later than the previous year. It also found that in 2019, the average top Canadian CEO made 202 times more than the average worker in the same year, which was down from a record 227 times the previous year.
"There's a real golden cushion for a lot of these CEOs, who have seen years of outrageous pay, this will cushion them and their wealth in a sense, but for many of them they will actually see an increase in their pay because their stock has done fairly well during the pandemic," said David Macdonald, the report's author and senior economist for the CCPA.
According to Macdonald, most CEO pay is not in salary, but is handed out to them in bonuses and that because of this, it wouldn't be possible yet to calculate how much they made in the most recent year. About 82 per cent of this year's average top CEO income of $10.8 million is made up of bonuses, he added.
While the research found the wage gap had narrowed slightly compared to the previous year, McDonald said that changes to executive pay structure would certainly have to be made, especially given the financial hardships caused by the spread of the novel coronavirus pandemic.

1:48


Canadian CEO's taking pay cuts during COVID-19 crisis



Over a third of the top 100 CEOs of 2019 were found to have ran companies that applied for and received payroll support in 2020 through the federal government's Canada Emergency Wage Subsidy (CEWS), while about half of that 100 was expected to either retain their compensation or see a raise during the pandemic due to the stock market boom.
"I still don't think there's any way we can avoid it, it's not built into the rules as it is in other countries like the Netherlands or Spain where you can't pay out shareholders and executive bonuses at the same time as you're receiving their version of the wage subsidy," Macdonald said.
"But we can put those rules into place, we haven't so far, so I think it's basically guaranteed we're going to see massive executive bonuses going at the same time as the federal government paying the wages of the companies."
Macdonald's research also found that there was roughly 15 per cent people working less among those who were making $17 an hour or less, while the workers with the "highest wages" fully recovered by July.

3:59


Pay equity gap still 'significant': Canada's Women's Foundation



According to a 2020 report from the Fraser Institute, CEO pay has increased in recent years due to an increasing demand in skills and competition in the industry.
"The best business leaders in the world, just like top professional athletes and entertainers, are in limited supply while also being in high demand globally, so the compensation they receive reflects that," wrote Vincent Geloso, the report's author, in a press release.
According to Geloso's report, the gap between CEO and worker pay in Canada is "overestimated" due to many other comparisons factoring in CEO bonuses. Geloso also argued that the high pay was justified due to the high amount of executive turnover, citing a Globe and Mail survey that found only 15 of the top 100 CEOs remained in the list between 2007 and 2017.
Macdonald, on the other hand, argues that given the economic turmoil of the pandemic, several tweaks have to be made to Canadian tax and wage policy — starting with the federal government restricting the CEWS only to companies that are not paying out executive bonuses, as well as excluding it from companies that substantially increase executive salaries.

1:50


New report says women CEOs are paid less than men



"The argument so far is that the federal government is that companies are using the wage subsidy to pay employees, which they are, but the issue is that we can't be having companies reward the executives while we're paying the payroll, and that's exactly what's going to happen unless that stipulation is made," he said.
Aside from that, Macdonald recommended eliminating executive tax benefits, introducing new marginal tax rates on extreme incomes and increasing the tax rate on those who made more during the pandemic to close the gap.
"One of the places they should be looking at for revenue is to people who have done particularly well from the pandemic, it has not been bad for everyone — a lot of these CEOs would come out of this much better off as a result of the pandemic, and those are the types of people who should be asked to pay a little bit more. They made substantially more, so they should chip in a little bit more."
© 2021 Global News, a division of Corus Entertainment Inc.
Ontario reports 3,422 new cases of COVID-19, 69 additional deaths – 680 News
Ontario is reporting 3,422 new cases of COVID-19 on Sunday with another 69 people having died as a result of the virus.
It's the third day out of the last four that the provincial case count has surpassed 3,000.
More than half of the new deaths, 36, are attributed to long-term care settings. The total number of people in the province who have died as a result of COVID-19 now sits at 5,409. More than 400 people have passed away since last Sunday from the virus.
Toronto reported 1,035 new cases of the virus – the first time in a week that the number of new cases has topped 1,000. Peel Region reported 585 new infections, while York Region reported 246 additional cases.
Provincial health officials conducted 60,183 tests in the last 24 hours, the first time in three days provincial labs failed to complete more than 70,000 tests. That leaves the backlog of tests to be processed at just over 30,000.
Hospitalizations sit at more than 1,500, however, as is the case on the weekend a number of hospitals have not provided data to provincial officials. There are 395 COVID-19 patients in the ICU with 293 currently on a ventilator.
Ontario administered just over 11,000 doses of the COVID-19 vaccine on Saturday, bringing the provincial total to over 200,000.
Potential COVID exposure on two flights – HalifaxToday.ca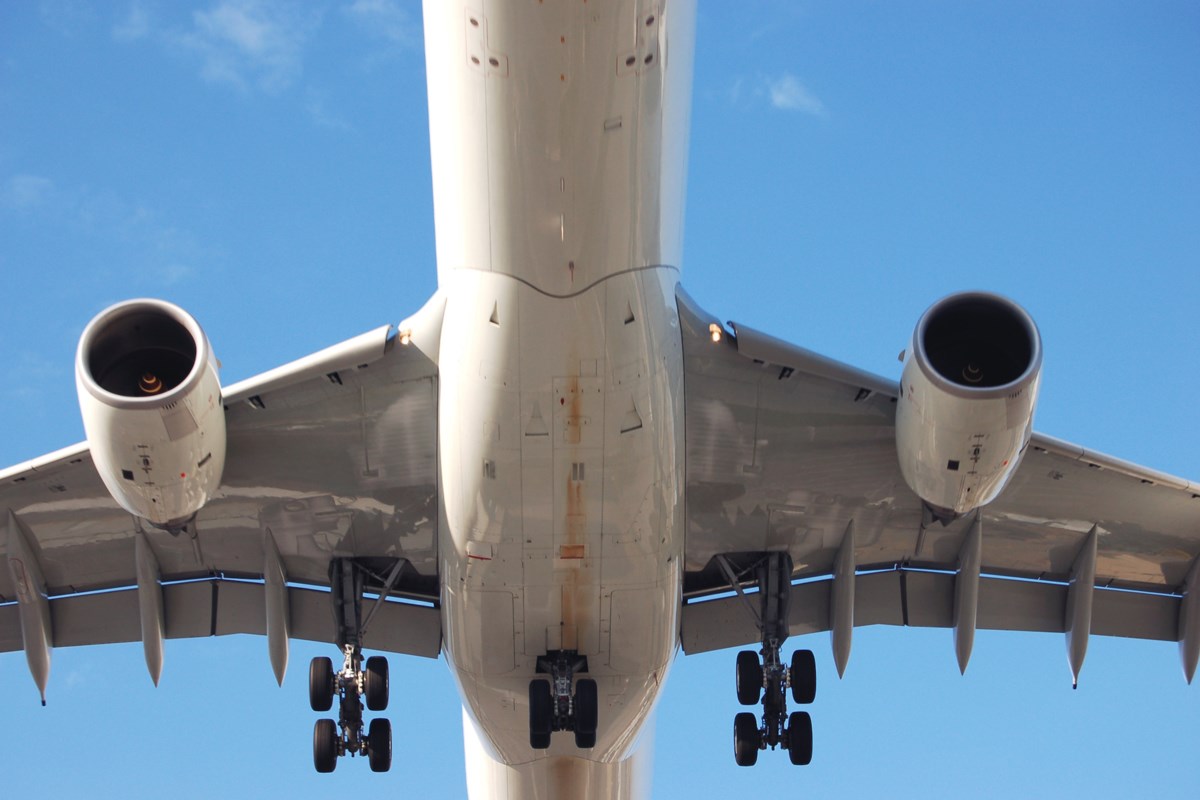 NEWS RELEASE
NOVA SCOTIA HEALTH
*************************
Nova Scotia Health Public Health is advising of potential exposure to COVID-19 on two flights from Toronto to Halifax. In addition to media releases, all potential exposure notifications are listed here: http://www.nshealth.ca/covid-exposures.
Anyone who was on the following flights in the specified rows and seats is asked to continue to self-isolate and immediately visit https://covid-self-assessment.novascotia.ca/en to book a COVID-19 test, regardless of whether or not they have COVID-19 symptoms. You can also call 811 if you don't have online access or if you have other symptoms that concern you.
Air Canada flight 604 travelling on Jan. 5 from Toronto (8:00 a.m.) to Halifax (11:00 a.m.). Passengers in rows 22-28 seats C, D, E and F are asked to continue to self-isolate and immediately visit https://covid-self-assessment.novascotia.ca/en to book a COVID-19 test, regardless of whether or not they have COVID-19 symptoms. All other passengers on this flight should continue to self-isolate as required and monitor for signs and symptoms of COVID-19. It is anticipated that anyone exposed to the virus on this flight on the named date may develop symptoms up to, and including, Jan. 19.
Swoop flight 408 travelling on Jan. 8 from Toronto (5:30 p.m.) to Halifax (8:30 p.m.). Passengers in rows 16-22 seats A, B, C and D are asked to continue to self-isolate and immediately visit https://covid-self-assessment.novascotia.ca/en to book a COVID-19 test, regardless of whether or not they have COVID-19 symptoms. All other passengers on this flight should continue to self-isolate as required and monitor for signs and symptoms of COVID-19. It is anticipated that anyone exposed to the virus on this flight on the named date may develop symptoms up to, and including, Jan. 22.
Please remember:
Do not go directly to a COVID-19 assessment centre without being directed to do so. Please book an appointment online and do not go to a pop-up rapid testing location.
Currently, anyone who traveled outside Nova Scotia, PEI or Newfoundland and Labrador is expected to self-isolate alone for 14 days after arriving. If a person returning from non-essential travel outside Nova Scotia, PEI or Newfoundland and Labrador is unable to isolate alone, then everyone in the home where they are self-isolating will have to self-isolate as well.
When Nova Scotia Health Public Health makes a public notification it is not in any way a reflection on the behaviour or activities of those named in the notification.
All Nova Scotians are advised to continue monitoring for COVID-19 symptoms and are urged to follow Public Health guidelines on how to access care. Up to date information about COVID-19 is available at novascotia.ca/coronavirus
*************************
Ontario wants everyone vaccinated by early August, general says – CBC.ca
Ontario wants to have everyone vaccinated by late July or early August, the head of its vaccine distribution plan told CBC News Sunday.
The updated timeline came as the province saw 3,422 new COVID-19 cases and 69 more deaths, with Toronto alone recording more than 1,000 new infections.
Retired general Rick Hillier said while accomplishing the summer goal hinges on Ontario getting a steady supply of vaccine, there's a plan to get them in arms.
"When they come, we're going to be able to use them all," Hillier told the CBC's Rosemary Barton.
"I'd love to see the province of Ontario done by the end of July or early August with all those who want to have a vaccine and who are eligible to receive it. But until we get the vaccine allocation, until we know what's coming, we just can't do it."
WATCH | Hillier's full interview on Rosemary Barton Live:
Retired general told CBC's Rosemary Barton Live he wants to see everyone who wants a vaccine get one by late July or early August. 7:52
Ontario has distributed the most COVID-19 vaccines of any province, but has administered only 72 per cent of the doses it has received. You can get the latest details by using the CBC News vaccine tracker.
For now, a provincewide stay-at-home order remains in place as Ontario tries to limit the spread of the virus.
GTA continues to see bulk of province's new cases
Toronto reported 1,035 new COVID-19 cases on Sunday, marking another day that the province's biggest city also had the most infections.
In addition to Toronto's cases, there were 585 new cases in Peel, 254 in Windsor-Essex, 246 in York and 186 in the Niagara area. The new cases drive the seven-day average, a key figure that reduces noise in the data, to 3,143 new cases per day.
A further 69 more people with the illness died, bringing the province's official death toll to 5,409.
At least 1,570 people are in hospital, and there are now 293 patients on ventilators. Just over 3,078 cases were marked resolved.
There were 60,183 tests completed, and the province's positivity rate is now 5.2 per cent.
Ford, Tory touring future mass vaccination site
Ontario has now administered 200,097 doses of COVID-19 vaccine, and remains in the first phase of its rollout plan.
Premier Doug Ford and Toronto Mayor John Tory toured the city's first mass vaccination site, located at the Metro Toronto Convention Centre, on Sunday.
Mass vaccinations haven't started yet (long-term care and health-care settings are being prioritized) but the Toronto facility is set to serve as a blueprint for what could be coming to other locations in the coming months. The city provided these details about the mass vaccination site, which it's calling a "proof-of-concept clinic":
Opens Monday, but not to the general public.
Will start with 250 vaccinations per day.
Will use the Moderna vaccine.
Tory said he hopes the test site will provide some hope during the grey winter months.
"Vaccination is soon to come and we're just working away at being ready to do that," Tory said.
Ford said the province will be ready when it's time to ramp up vaccinations in April, May and June.
"Our goal is to get as many needles in people's arms as possible," he said.
The two leaders didn't take questions from reporters.
When will you get a COVID-19 vaccine? Here's a look at how the province is prioritizing its rollout plan