Canadian NHL teams may have to play in U.S. due to provincial COVID-19 guidelines: reports – The Globe and Mail
The NHL is considering having all seven Canadian teams play the coming season in the United States, according to multiple media reports.
The NHL was reportedly planning to realign its divisions for the 2020-21 campaign with a seven-team, all-Canadian division that would play domestically in Canada with no cross-border travel. However, reports Thursday night suggest that every Canadian team may have to head south instead to adhere to provincial guidelines around COVID-19.
"The Government of Canada's priority is to protect the health and safety of Canadians. The resumption of sports events in Canada must be undertaken in adherence to Canada's measures to mitigate the importation and spread of COVID-19," the Public Health Agency of Canada said in a statement Thursday night following original reports from Sportsnet and TSN.
"NHL teams and other professional sports teams must operate within the rules of their provincial jurisdictions for sports or sporting events.
"Specific questions related to the NHL's plans should be directed to the NHL."
The league would need approval from health authorities in Quebec, Ontario, Manitoba, Alberta and British Columbia for a Canadian division to work, and it's reportedly believed to have hit a roadblock.
Sportsnet reported that senior NHL executives held a conference call with the Canadian teams on Thursday afternoon and discussed the possibility of moving south of the border.
The Canadian Press reached out to NHL deputy commissioner Bill Daly, who did not comment on the current situation.
Ontario's Minister of Sport, Lisa MacLeod, said earlier Thursday the provincial government is examining how a Canadian division in the NHL might work.
MacLeod said that discussions about the league's return-to-play plan are happening at Ontario's public-health table with the province's chief medical officer of health, as well as officials from Toronto and Ottawa.
MacLeod said that she expects to join those conversations in the next few days, as will her federal counterpart, Steven Guilbeault.
"In terms of [the NHL's] direct proposal, I believe I'm going to be briefed on that in the next day or so," MacLeod said.
MacLeod said she spoke to the Toronto Maple Leafs on Wednesday and is scheduled to again on Friday. She said she has also had conversations with the Ottawa Senators over the course of the COVID-19 pandemic.
The league has targeted mid-January as a potential start date.
However, the Ontario Hospital Association today asked the Ontario government for a strict four-week lockdown in regions with high rates of COVID-19 positivity that would include Toronto and Ottawa.
Also, the mayors of Toronto and Mississauga both said on Wednesday that they want a strict four-week lockdown to begin over the winter holidays to slow the rapid spread of COVID-19 in the GTA.
Ontario reported a single-day record of 2,432 new cases of COVID-19 on Thursday and 23 new deaths due to the virus.
The OHL hopes to begin its 2021 season in early February. MacLeod said that the league has not yet been cleared by Dr. David Williams, the province's chief medical officer of health.
"The health and well-being of all Ontarians is the No. 1 priority of this government and we continue to put measures into place that protect people," she said.
Rodgers uncertain of future with Packers – theScore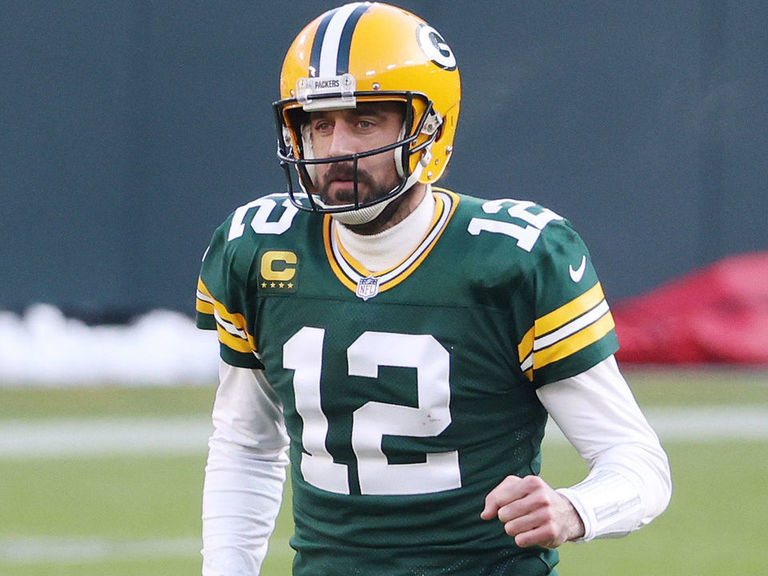 Aaron Rodgers refused to make any guarantees regarding his future with the Green Bay Packers following Sunday's loss to the Tampa Bay Buccaneers.
"There's a lot of guys' futures that are uncertain, myself included," Rodgers said postgame, according to Ryan Wood of the Green Bay Press-Gazette. "That's what's sad about it most, getting this far."
"I'm going to have to take some time away for sure and clear my head, kind of see what's going on with everything," he added. "But it's pretty tough right now."
Rodgers enjoyed one of the most productive campaigns of his career and is the favorite to win MVP. However, his standing with the club was called into question when Green Bay selected Jordan Love in the 2020 draft.
Earlier in the week, the 37-year-old called his future "a beautiful mystery," acknowledging he may not get many more opportunities to play in a Super Bowl. Following the defeat, the star signal-caller admitted it was difficult to watch Tampa Bay celebrate a victory Sunday.
"This one stings, and is going to for a long time," Rodgers said, according to ESPN's Rob Demovsky.
Despite the looming uncertainty over his quarterback, Packers head coach Matt LaFleur backed Rodgers as the team's leader going forward.
"I sure as hell hope so," LaFleur told reporters, per Wood. "I mean, the guy is the MVP of this league. He's the heart and soul of our football team. So, hell yeah. He better be back here. He's our leader."
Rodgers is under contract through the 2023 season, but a potential out exists in his deal after the 2021 campaign.
Daily news: Maple Leafs start western road trip with a win – Pension Plan Puppets
The Leafs opened their Alberta road trip with a win on Sunday. It was a rare afternoon game but that didn't faze the team as they picked up two point in the 3-2 win over the Flames with Jack Campbell in net for the Leafs, and Auston Matthews returning from an undisclosed illness which caused him to miss Friday's game. Our recap is in the related item box below.
There were some questions out of the game, most notably what happened to Jack Campbell in the last few moments of the game. Was he injured, and was it serious? There's little information as of now, though he certainly looked very uncomfortable after Matthew Tkachuk lunged down on him.
After the game, Campbell said "I feel great" but, that's Jack Campbell. He would say that if he had just stared at the Elephant's Foot in Chernobyl.
Meanwhile we learned more about Auston Matthew's injury.
Auston Matthews said it's his hand that was bothering him, but he feels "more than good enough" to play. Will keep an eye on it.

— Kristen Shilton (@kristen_shilton) January 24, 2021
Now they only have to figure out which one of the Oilers hurt him in Friday's game and how to get revenge later this week.
Before that happens the Leafs will play the Flames again tomorrow, but you'll have to stay up late for this one. Game time will be 9:00 p.m. ET.
Other News
Speaking of the Oilers topped the Jets 4-3 yesterday with a literal last second goal in the third period.
Brent Burns completely undresses the whole Minnesota Wild team here, and the Wild eventually lost. I wonder why?
The Six weekend in review: first games and first goals, but still no wins – The Ice Garden
It was a flurry of firsts for the Toronto Six this weekend — and some lessons to build upon in search of their first win.
Former Leafs captain George Armstrong dead at 90 – CBC
Armstrong played a franchise-record 1,188 games for the Leafs, with 296 goals and 417 assists over 21 seasons — including 13 as team captain.
Mikhail Abramov picked up a goal and an assist in Victoriaville's first game back after the QMJHL was forced to pause their season.

Abramov now has 14 points in 10 games. pic.twitter.com/WeVwlWBMo7

— Spence (@MagicianMarner) January 25, 2021
Dustin Poirier explains game plan for Conor McGregor rematch: 'He was in bad position early' – MMA Fighting
Dustin Poirier handed Conor McGregor the first knockout loss of his career at UFC 257, stopping the former two-division UFC champion in round two of their lightweight contest in Abu Dhabi on Saturday. Six years after their first match, one pivotal part of his strategy was attacking the legs.
"The Diamond" spoke with the media after his big win on Fight Island and explained that his game plan was "not to be heavy on my feet and throw power shots and box early," mixing it up with kicks, wrestling and boxing.
"Mike Brown was real big on me throwing calf kicks in this fight," Poirier said at the post-fight press conference. "Really big on it, and it worked. We compromised his leg and he was in bad position early, just from the repeated leg kicks.
"Even when he started checking, he wasn't contacting with the shin, like a small rotation more, I would've been paying for those kicks, but I was still getting the muscle of his leg and that part of your leg and muscle is so small and thin that you can't take many shots there. After the second leg kick, I knew he was hurting."
McGregor weighed in on the effect of the strikes during his post-fight interview, saying his leg was "completely dead" and "badly compromised," like "an American football in my shoe at the minute."
"I just know from experience how bad those things hurt," Poirier said. "And I knew it was a five-round fight so it would only get worse. He started catching it and trying to counter it with his left hand towards the end, but I knew they were still landing. He was catching it after they were making contact. I knew that was still hurting him."
Not being afraid of takedowns made Poirier more confident on the feet, also.
"And if he did catch it and take me down, then I was gonna – it's a five-round fight," he said. "Of course you never wanna give up a round, but I'd to throw some submissions up and see what happens, you know? I'm a black belt in jiu-jitsu and I'm very confident in my jiu-jitsu, but I knew the leg kicks would be a problem because Jim Miller tore my leg up and that was a three-round fight, and I just know how painful it is."
The UFC has yet to determine where Poirier goes from here. On a two-fight winning streak since his attempt to unify the UFC lightweight titles against Khabib Nurmagomedov in 2019, "The Diamond" is likely the next in line for the undisputed gold, whether it is against "The Eagle" himself or for a vacant throne.