Canadian Real Estate Prints 19th Quarter In Bubble Territory: US Federal Reserve
Canadian real estate buyers are driving prices using irrational exuberance. US Federal Reserve (The Fed) data shows Canada's homebuyers were "exuberant" in Q3 2020. This is when buyers disregard fundamentals, and paid more because they felt they couldn't lose. This isn't new, but it's not as old as some have assumed. Canadian homebuyers irrationally drove price growth for nearly five years. The length of irrational buying firmly places the market in bubble territory.
Irrational Exuberance
"Irrational exuberance" is a term infamously used by former Federal Reserve chair Alan Greenspan. He used it to describe buyers of the Dot-Com bubble in the 1990s, who bought solely on enthusiasm. Good news received an irrational premium, and bad news was disregarded as temporary. Only one message is heard – buy as much as possible, as fast as you can. The term has since been used to describe bubble participants.
When's the last time you heard someone say, "it only goes up" to describe an asset? Or even, "there's no risk." That's exuberance. It's the feeling you can't lose, regardless of how much you know about an investment. It's also infectious.
Once people see their friends and neighbors make money, they get FOMO and mimic the behavior. Inevitably, the majority of the market adopts the feeling it "can't lose," based on recency bias. It doesn't matter if we've seen this before, it's different this time. These situations are more commonly known as "bubbles."
Post-Great Recession, the Fed developed a "smoking gun" indicator to identify real estate exuberance. Efthymios Pavlidis of Lancaster University, and the Dallas Fed teamed up to measure "explosive dynamics" in pricing. This is when home prices escalate faster than any fundamental improvement warrants. The longer explosive dynamics occur, the more likely buyers are exuberant.
The more confident you are in exuberance, the more confident you can be the market is ignoring risk. Investors say, "watch the downside, and the upside takes care of itself." Exuberant speculators say, "there's no downside."
How To Read The Exuberance Indicator
Pavlidis and the Dallas Fed did all of the hard work, it just takes a quick explanation to understand what it means. There's two values – a critical threshold value and an exuberance index reading. As buyers act less rational, the exuberance indicator rises further.
If the index is above the critical threshold, you've got exuberant buyers. If the index stays above the threshold for 5 quarters, you have an exuberant market. Once again, this is more often called a bubble.
Researchers can't determine when a market will correct, or by how much. An exuberant market will need a correction in order to get back to normal though. Policy makers can delay a correction, however that creates moral hazard.
Moral hazard is when someone is encouraged to feel like they can't lose. What happens when you get that feeling you can't lose? You got it! Even more exuberance. It gets even worse.
Canadian Real Estate Has Been Exuberant For 19 Quarters
Canadian real estate hasn't reached the exuberant level yet, so carry on. Just kidding, the index read 2.3 in Q3 2020, clearing the critical threshold by 67%. The reading is now at the highest level since 2017, when Toronto and Vancouver overheated. It's also the 19th consecutive quarter the market has been exuberant. For those that don't measure their kid's ages by dividend payments, that's a quarter shy of 5 years.
Canadian Real Estate Exuberance Index
The US Federal Reserve Exuberance Index for Canada, and critical value threshold. A market that is is above the threshold for 5 consecutive quarters is considered to be exuberant. Source: US Federal Reserve, Better Dwelling.
Is Canadian real estate in a bubble? According to the Fed's research, yes this is a market driven by exuberance. Only 5 consecutive quarters make a market exuberant, and Canada has 19 consecutive quarters. It may be up for debate if it was maybe one or two quarters over the threshold, but at this point – come on.
The Fed data shows the exuberance doesn't go back nearly as far as some think. Home prices largely moved with incomes and credit growth until 2015. That's when Vancouver started to get heated, with Toronto joining until 2017.
The market is back to 2017 exuberant levels, but it's very different this time. Instead of a handful of cities, almost every market is now experiencing huge price growth. Like I said, you can delay a market inefficiency with policy. That inefficiency still persists though, and is joined by even more moral hazard. On the upside, I've been told I can't lose.
Source:- Better Dwelling
Why Buying Property in Italy Is Hot Real Estate Trend for Americans and Britons – Bloomberg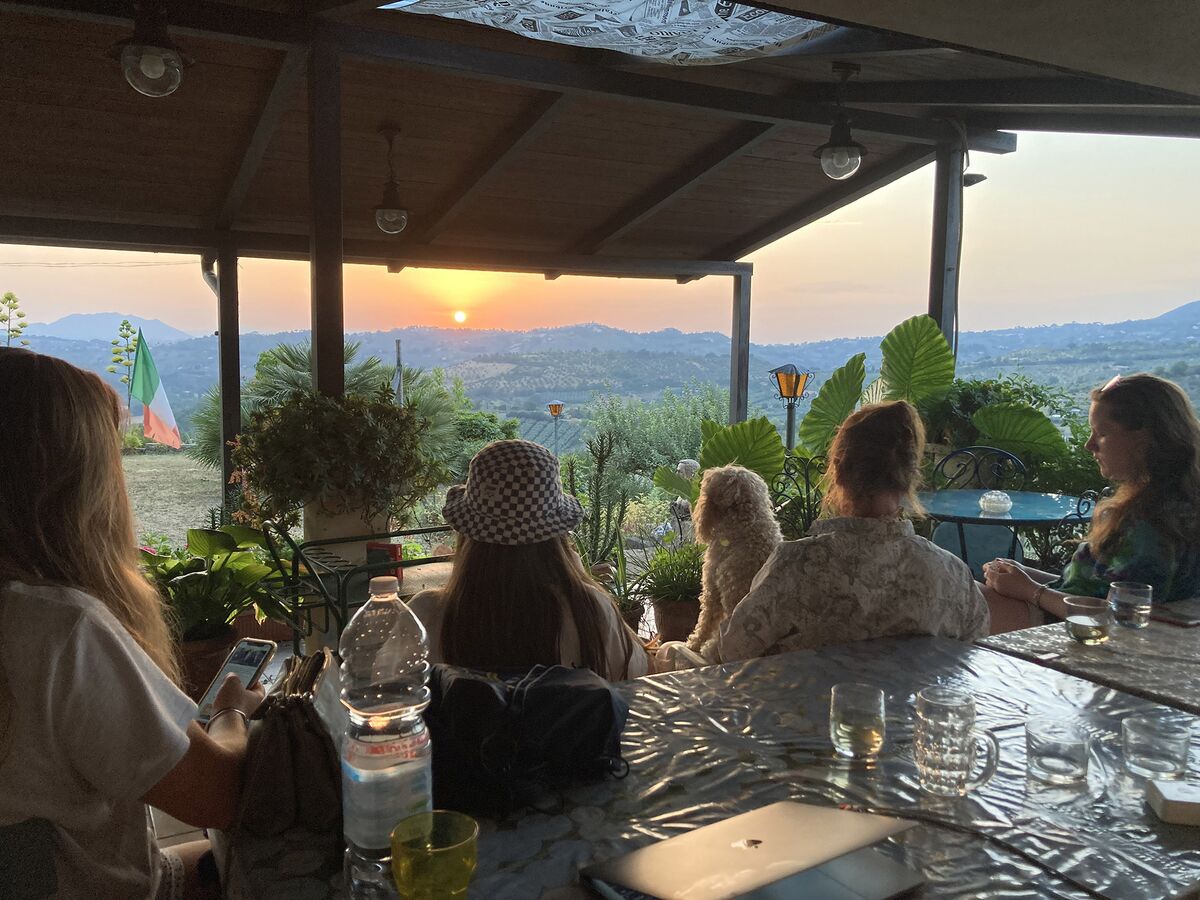 Homes in Italian cities and the countryside have always held an allure for foreign buyers. Now the pandemic is supercharging demand from well-off Americans and Britons.
That's because a range of tax incentives, relatively lower prices and the potential for working remotely has kindled their desire to buy second homes in Italy.
Drexel alum-founded YieldEasy, a marketplace for real estate investors, launches next month – Technical.ly
Drexel University alum Jeffery Gopshtein has worn many hats since he graduated in 2017.
The first in his family to graduate from college, he was inspired by his parents' entrepreneurial ventures. After a stint of founding and running a food truck business at Drexel, he earned his degree in finance and real estate, assuming he'd work on Wall Street. But Gopshtein soon realized through a co-op experience that he wasn't built for staring at spreadsheets.
So he jumped into the traditional side of real estate, getting his license and selling homes, he told Technical.ly. He was intrigued by becoming an investor, and eventually bought his first property, a single family home. But he watched how big the commercial and multi-unit market was growing, and brainstormed a way to get in without a lot of capital.
"There was a real appeal there," Gopshtein said, so he spent time with a development firm. "I watched and learned about all the implications of building urban areas."
He felt there was a hole missing in the real estate market for those who were interested in investing in smaller multi-unit properties. Buildings that host between two and 20 units make up the majority of Philadelphia's apartment buildings, according to Gopshtein, but many real estate agents and buyers stayed away from them. It takes about the same time and energy to sell a property with a few units as one with 40 units, he reasoned. But one of the paychecks is a lot bigger.
Gopshtein began work building an end-to-end marketplace for people buying apartment buildings. The platform sources, analyzes and markets these buildings, and also hosts many of the tools necessary in completing a property sale like title, financing and property management tools. The platform, YieldEasy, will launch next month in Philadelphia.
The company's revenue comes through its tech-enabled marketplace, and both buyers and sellers save money, because the company doesn't have the overhead of traditional brokerage, the founder said. Instead, it charges a flat, 1.5% transaction fee. Gopshtein realizes he's not reinventing the wheel, he said, but creating a set of digital tools for an undeserved market.
"We're not inventing the space, we're digitizing a $13 billion market," he said.
Currently, Gopshtein runs the business with one other person who's working on getting to full-time. The company also has a group of trusted advisors, and has recently raised $100,000 in pre-seed money to get them to the platform's launch and seed round later this year, Gopshtein said.
He foresees expanding next year to other markets that have a similar makeup of these multi-family units, perhaps in Austin or Miami. His main goal is to let people know that if they have a goal of property investing, it's more accessible than they might think. The company will even be considering fractional ownership — where someone puts a partial investment into a property with others — for the future.
"It's very capital intensive, so a lot of people stay in the single family home lane. There's no real seamless way to get into it," the founder said of ownership. "But someone who could buy a $500,000 home could also as easily buy a $500,000 duplex."
-30-
Podcast: Investing in industrial real estate – Real Estate News EXchange
[embedded content]
The Industrial Real Estate Show:
Host Chad Griffiths interviews Logan Hartle, an experienced industrial real estate investor and broker.
They discuss Hartle's background as a residential investor who transitioned into industrial, and also speak about ways investors can find opportunities. As Griffiths notes, perhaps the most impactful point comes at 17:42, when Hartle provides a "great tip" for new industrial investors.