Canadiens News & Rumours: Tatar, Julien, Laval & More – The Hockey Writers
The Montreal Canadiens ended the week on a positive note with a comeback victory over the first-place Toronto Maple Leafs. The Habs have struggled recently, losing three of their last four games, and needed a win to keep pace with their North Division rivals. In this week's news and rumours, we take a look at the fallout of a hard couple of weeks for the Canadiens.
Tatar Healthy Scratch Against the Leafs
Before the last game against the Leafs, it was announced that Tomas Tatar would be a healthy scratch for the Canadiens. Tatar led the team in scoring last season with 22 goals and 61 points; however, he is off to a mediocre start to this season, scoring only four goals and eight points in 14 games. On top of that, Tatar had six points in his first six games but only two in the last nine. This slump led Canadiens head coach Claude Julien to decide and sit the veteran winger in an all-important game against the Leafs.
Tatar isn't the only Canadien player slumping right now, but Julien had to send a message to his players, which was the easiest choice. Phil Danault is another Habs player struggling, having failed to score a goal in his last 37 games and only gathering six points so far this season. Julien could've sat him, but that would leave a major hole for the team at the center position, forcing him to play a winger like Paul Byron at the center on the fourth line. The lack of center depth is what made the choice to sit Tatar easy. The fact that the Canadiens won the game is a good sign the message was received.
Julien Could be on a Short leash

With the Canadiens playing very poorly in their last four games, the "Fire Julien" chants – or tweets in this case – have been going full swing. The Canadiens had lost three of their last four, with the only victory coming against the Ottawa Senators, where the Habs were lucky to get the win. The team went from being the best scoring team in the NHL to only scoring six goals over that four-game span and looking lost while doing so. It seems that their opponents adjusted to the Canadiens style of play and clogged up the neutral zone to slow the team down. The Habs didn't change their game plan and continued using the same technique to negative results.

Related: Canadiens Need to Retool Their Breakout

This failure to answer back by the Canadiens has fans and media questioning whether Julien should stay at the helm. (from 'What the Puck: Short leash in short season for Canadiens coach Julien?,' Montreal Gazette, 02/12/2021) As most Canadiens fans know, Julien plays a system and likes to stick to it and have the players commit to it even it isn't working; with this shortened season, a losing streak could be very detrimental to the team if it continues. In retrospect, the Habs only lost two games in a row, but they haven't looked good in the past four; this has led some to believe that Julien should be very closely watched and, if things start sliding down, he should be removed. Fans have long memories, and the stain of two eight-game losing streaks last season is still relatively fresh in their minds; there is no room in this shortened season for long losing streaks, and everyone knows it.
The Laval Rocket Off to a Hot Start
The Rocket is off to a hot start to their delayed AHL season with two convincing victories over the Belleville Senators this past weekend. After almost a full year without playing, the Rocket started the weekend with a 5-1 win and followed that up the next night with another 5-1 victory. Head coach Joel Bouchard had his team ready to go on all cylinders playing a strong two-way game and using all his lines to his advantage.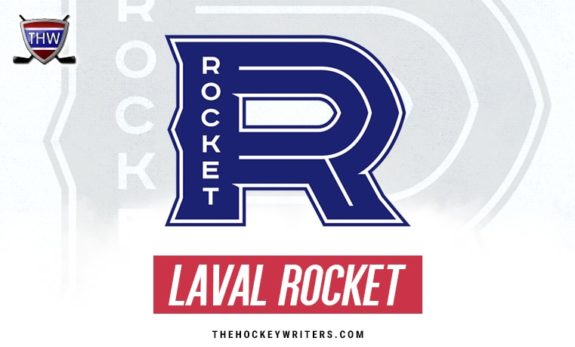 There were a few milestones on the weekend, with Canadiens prospect Joel Teasdale scoring his first pro goal and adding an assist in the first game, while in the second game, Raphael Harvey-Pinard would net his first goal. Habs' top goalie Prospect Cayden Primeau stopped 22 of 23 shots for the win in game one, and Micheal McNiven was just as solid in game two, stopping 25 of 26 shots. Former Canadiens regular Jordan Weal and prospect Lukas Vejdemo had three points each over the two games. The Rocket next play Bellville again on Feb. 16 in hopes of continuing their hot streak.
Habs Star Ralph Backstrom Dies
With heavy hearts, the Canadiens announced the passing of former Montreal forward Ralph Backstrom on Feb. 7. Backstrom was a member of the Canadiens from 1956 until 1971, winning the Calder Trophy as rookie of the year in 1958-59. He was mainly used as a depth forward and had his best season in 1961-62 when he scored 27 goals and 65 points in 66 games.
Related: Ralph Backstrom Dies; Was 6-Time Cup Winner with Canadiens
Backstrom would help the Canadiens win six Stanley cups and played over 1,000 games for his career, including stops in Los Angeles and Chicago. He would go on to score 639 points in 1,032 games. He would also help the Canadiens as a member of the Los Angeles Kings, and he helps the Kings finish higher in the standings than the California Golden Seals. The Habs had the Seals' first-round pick, and this ensured the Canadiens would pick Guy Lafleur in the 1971 draft.
Byron Placed on Waivers
Canadiens' forward Paul Byron was placed on waivers this weekend. Byron wasn't having the greatest start, scoring only 3 assists in 13 games. This seems more like a paper move, but the Habs still could lose him on waivers. Byron's contract should allow him to pass through waivers and allow the Canadiens to save $1.075 million on the cap while Byron is on the taxi squad.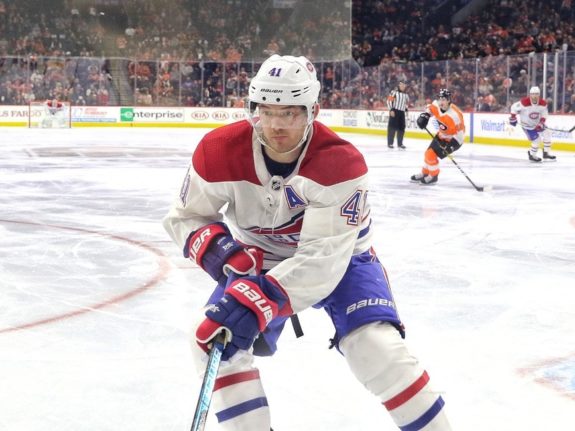 This is a good indication that Habs GM Marc Bergevin is serious about this team and the young players going forward. Although Byron is well-liked, Bergevin is still willing to put him on waivers to clear cap space and replace him in the lineup. With Tatar's recent healthy scratch and Byron going on waivers, it sends a clear message that no one is considered untouchable in the veteran group.
Well that's this weeks news and rumours – the Canadiens have the next week off and play the Leafs again on Saturday, starting a five games in seven nights run. Thanks for reading.
---
---
Why Aaron Rodgers got away with a fine and three Buccaneers got banned – The Globe and Mail
Aaron Rodgers flaunts the NFL/NFLPA coronavirus protocols and gets a fine that barely shows up in his paycheque.
Antonio Brown and two others do the same and get three-game suspensions.
What gives?
It's complicated, but in some ways it's also pretty simple why the Packers quarterback was fined US$14,650, a sum negotiated between the league and the players' union while developing the COVID-19 protocols. And why Brown, teammate Mike Edwards and former Buccaneers player John Franklin III took a much bigger hit for falsifying vaccination documents.
Rodgers was fined for not wearing a mask in some instances, at a Halloween party and during press conferences. A joint investigation by the NFL and union revealed that he was wearing a mask at other points and complied with the protocols.
Aaron Rodgers admits misleading people on his vaccine status, but stands by remarks
Aaron Rodgers scorns NFL COVID-19 protocols because he can – with no consequences
Rodgers did mislead the public and the media, but he informed the club – which told the NFL – and his teammates of his status. Indeed, everyone in his ecosystem was aware he was not vaccinated, and he was testing for COVID-19 daily, and social distancing at the team facility. It was those exceptions when he did not do so that led to the fine.
The Packers were nailed for US$300,000 for their lack of oversight in the Rodgers case. Whether that indicates complicity by the organization is a matter of debate.
Tampa Bay was not fined, though it loses an important defensive back in Edwards for part of the stretch run, and doesn't have Brown, who has missed the past five games with an ankle injury. He also sat out the Bucs' Week 3 loss to the Los Angeles Rams after testing positive for COVID-19.
The actions of Brown, Edwards and Franklin began during the summer and, according to a person familiar with the case, "were acting like they were vaccinated when they were not." The person spoke on condition of anonymity because the players' specific violations have not been announced.
"The league wanted to make an example of these three," the person said, "and wanted to suspend them six to eight games and they settled on three."
The agreement was the players would take the three-game suspensions for repeated protocol violations, not appeal, and there would be no public statements about the fake vaccination cards.
Another person with direct knowledge of the case told The Associated Press that all three players now are vaccinated.
"These players put all of their people at risk, and themselves and family members, their teammates and team personnel," the person said, also speaking on condition of anonymity. "They were not wearing masks when they [needed to] and were not tested every day, acting as if they were vaccinated."
All 32 NFL teams were visited during training camp last summer and advised of the updated COVID-19 protocols. As early as July 22 the league made a presentation to the clubs to be on the lookout for fake vaccination cards, and noted to the teams the potential for that to happen based on media reports of people buying fake cards. The NFL even placed within the slide presentation the logo of the FBI, stressing that acquiring and using a fake vaccination card is a law enforcement issue that could lead to jail time.
And the players' association made sure all of its members were aware that they actually falsified a federal document if they had a bogus vaccination document.
However, the protocols do not outline discipline for such a violation. Thus, the negotiations between the league and union that led to the three-game dockings.
There has been speculation that Brown's history of misconduct, which includes an eight-game suspension in 2020 for violating the NFL's personal conduct policy, led to stiffer discipline. Both the league and union have insisted that is not the case.
The Brown/Edwards/Franklin case is the first disciplinary action with suspensions, and was announced through a joint statement by the NFL and NFLPA, reflecting the seriousness both take with the protocols.
Will there be more such scenarios? With about 95 per cent of NFL players vaccinated – and providing valid and verified proof – the numbers say that's not likely. By handing down relatively major penalties for such violations, both the league and union hope a loud message has been sent.
Still, imagine if that message has not been heard or heeded, and one or more star players receive suspensions when playoff time rolls around in six weeks.
Senators' Dorion rephrases state of franchise: Core pieces are in place – Sportsnet.ca
When the Ottawa Senators opened training camp, general manager Pierre Dorion made waves with a declarative statement that the team's rebuild was "done."
The Senators finished last season 9-2-1 in their final 12 games, and after four straight years as NHL basement dwellers, Ottawa's bright young core led by Thomas Chabot, Brady Tkachuk and Tim Stützle, among others, looked ready to take a step up. Dorion felt empowered to make that declaration.
Fast-forward to the quarter-mark of the season, and it's abundantly clear that's not the case. The Senators are 32nd in the NHL with a 5-15-1 record, headed once again toward draft lottery sweepstakes for what could be another foundational player.
On Saturday, Dorion acknowledged that his pre-season statement needs to be rephrased.
"Sometimes the excitement of a season gets to you," said Dorion. "What I should've said is pretty much all the core pieces of the rebuild are in the organization right now.
"Obviously, (I) didn't foresee us just winning five games after 21 games, but probably how I should have phrased it, and that's on me, no one else, is that most of the core pieces, I feel we might be one piece away, are in the organization at this point in time."
The Senators have faced several obstacles out of the gate. In November, 10 players and associate coach Jack Capuano entered COVID-19 protocol, causing three games to be postponed.
Beyond COVID, they've also dealt with a plethora of injuries: Colin White (shoulder), Austin Watson (ankle), Shane Pinto (shoulder), Erik Brannstrom (hand) and Josh Brown (upper-body), to name a few.
Dorion pointed to White and Pinto, two centremen who are still out for the foreseeable future, as "monumental losses."
"When we projected our team, you know, sometimes you can reject losing one guy for 10 games, but at the same time, when you project losing both guys for a majority of the year, we're going to suffer," said Dorion.
Ottawa has made minor moves in an attempt to shore up their lack of depth by trading a seventh rounder for Dylan Gambrell and picking up Adam Gaudette off waivers.
"I know at the same time you can go out and make trades where you sacrifice important pieces of your future for immediate help, but I don't think that was part of the plan. It's not something that, you know, we can look at doing," said Dorion.
"I'm not going to lie to anyone here, I've had a few sleepless nights. I've not enjoyed this stretch of our team, but it's not by lack of effort. The players are playing hard, but sometimes players don't play up to their potential and they know that too, and the buck stops with me and I'm not afraid to say that we didn't anticipate this. But we're going to battle through this."
Dorion also cleared up the situation surrounding goaltender Matt Murray, who was shockingly placed on waivers on Nov. 27.
Since joining the Senators via trade and signing a hefty four-year, $25-million deal, the two-time Stanley Cup champion has struggled. This season, he's gone 0-5 with a 3.26 goals-against average and a .890 save percentage.
Now in Belleville with Ottawa's AHL affiliate, Murray addressed being sent down earlier this week.
"They just called me in and said they're going to put me on waivers with the intention to send me to Belleville," said Murray in an interview with The Athletic's Ian Mendes. "They said it was a management decision and that's about all I got."
On Saturday, Dorion detailed the steps he took to tell Murray he was being placed on waivers, including a "four-to-five minute conversation with an explanation of why" between himself, the Senators goaltender and head coach D.J. Smith.
"We said if someone picks you up, good luck. If not, you're going to be assigned to Bellville," said Dorion.
When Mendes asked Murray if Dorion had reached out to communicate with him since the discussion, he said: "Not Pierre, no."
With Murray still part of the organization, Dorion says he's still holding out hope for a resurgence.
"We still have faith in Murray. He's just got to find his game, not be under the NHL microscope, and at some point in time, you'll be back with Ottawa," said Dorion.
The Senators take on the Colorado Avalanche Saturday at 7 p.m. ET on Sportsnet ONE.
Vice-skip Darren Moulding leaves Brendan Bottcher's curling rink – Globalnews.ca
Vice-skip Darren Moulding has left the curling rink led by Brendan Bottcher.
Team Bottcher announced the lineup change on Friday night in a statement posted to Twitter.
The rink said that Moulding is taking time away from curling for personal reasons and that it would announce a new player at a later date.
READ MORE: Lethbridge man prepares to represent his city in 2017 Brier
Moulding disputed the statement in his own tweet saying "'Personal Reasons' lol? that's a head scratcher?. Might have ask whose "personal reasons" those are."
He added hashtags saying "Don't believe it" and "lies" to the tweet.
READ MORE: Koe wins against Bottcher, Einarson falls to Duncan at Grand Slam of Curling's National event
Bottcher's statement said that the new player would play with the rink for the rest of the season, including defending the Tim Hortons Brier title.
© 2021 The Canadian Press