Canadiens News & Rumours: Tatar, Julien, Laval & More – The Hockey Writers
The Montreal Canadiens ended the week on a positive note with a comeback victory over the first-place Toronto Maple Leafs. The Habs have struggled recently, losing three of their last four games, and needed a win to keep pace with their North Division rivals. In this week's news and rumours, we take a look at the fallout of a hard couple of weeks for the Canadiens.
Tatar Healthy Scratch Against the Leafs
Before the last game against the Leafs, it was announced that Tomas Tatar would be a healthy scratch for the Canadiens. Tatar led the team in scoring last season with 22 goals and 61 points; however, he is off to a mediocre start to this season, scoring only four goals and eight points in 14 games. On top of that, Tatar had six points in his first six games but only two in the last nine. This slump led Canadiens head coach Claude Julien to decide and sit the veteran winger in an all-important game against the Leafs.
Tatar isn't the only Canadien player slumping right now, but Julien had to send a message to his players, which was the easiest choice. Phil Danault is another Habs player struggling, having failed to score a goal in his last 37 games and only gathering six points so far this season. Julien could've sat him, but that would leave a major hole for the team at the center position, forcing him to play a winger like Paul Byron at the center on the fourth line. The lack of center depth is what made the choice to sit Tatar easy. The fact that the Canadiens won the game is a good sign the message was received.
Julien Could be on a Short leash

With the Canadiens playing very poorly in their last four games, the "Fire Julien" chants – or tweets in this case – have been going full swing. The Canadiens had lost three of their last four, with the only victory coming against the Ottawa Senators, where the Habs were lucky to get the win. The team went from being the best scoring team in the NHL to only scoring six goals over that four-game span and looking lost while doing so. It seems that their opponents adjusted to the Canadiens style of play and clogged up the neutral zone to slow the team down. The Habs didn't change their game plan and continued using the same technique to negative results.

Related: Canadiens Need to Retool Their Breakout

This failure to answer back by the Canadiens has fans and media questioning whether Julien should stay at the helm. (from 'What the Puck: Short leash in short season for Canadiens coach Julien?,' Montreal Gazette, 02/12/2021) As most Canadiens fans know, Julien plays a system and likes to stick to it and have the players commit to it even it isn't working; with this shortened season, a losing streak could be very detrimental to the team if it continues. In retrospect, the Habs only lost two games in a row, but they haven't looked good in the past four; this has led some to believe that Julien should be very closely watched and, if things start sliding down, he should be removed. Fans have long memories, and the stain of two eight-game losing streaks last season is still relatively fresh in their minds; there is no room in this shortened season for long losing streaks, and everyone knows it.
The Laval Rocket Off to a Hot Start
The Rocket is off to a hot start to their delayed AHL season with two convincing victories over the Belleville Senators this past weekend. After almost a full year without playing, the Rocket started the weekend with a 5-1 win and followed that up the next night with another 5-1 victory. Head coach Joel Bouchard had his team ready to go on all cylinders playing a strong two-way game and using all his lines to his advantage.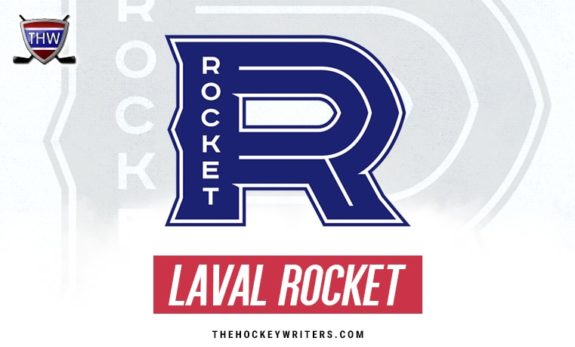 There were a few milestones on the weekend, with Canadiens prospect Joel Teasdale scoring his first pro goal and adding an assist in the first game, while in the second game, Raphael Harvey-Pinard would net his first goal. Habs' top goalie Prospect Cayden Primeau stopped 22 of 23 shots for the win in game one, and Micheal McNiven was just as solid in game two, stopping 25 of 26 shots. Former Canadiens regular Jordan Weal and prospect Lukas Vejdemo had three points each over the two games. The Rocket next play Bellville again on Feb. 16 in hopes of continuing their hot streak.
Habs Star Ralph Backstrom Dies
With heavy hearts, the Canadiens announced the passing of former Montreal forward Ralph Backstrom on Feb. 7. Backstrom was a member of the Canadiens from 1956 until 1971, winning the Calder Trophy as rookie of the year in 1958-59. He was mainly used as a depth forward and had his best season in 1961-62 when he scored 27 goals and 65 points in 66 games.
Related: Ralph Backstrom Dies; Was 6-Time Cup Winner with Canadiens
Backstrom would help the Canadiens win six Stanley cups and played over 1,000 games for his career, including stops in Los Angeles and Chicago. He would go on to score 639 points in 1,032 games. He would also help the Canadiens as a member of the Los Angeles Kings, and he helps the Kings finish higher in the standings than the California Golden Seals. The Habs had the Seals' first-round pick, and this ensured the Canadiens would pick Guy Lafleur in the 1971 draft.
Byron Placed on Waivers
Canadiens' forward Paul Byron was placed on waivers this weekend. Byron wasn't having the greatest start, scoring only 3 assists in 13 games. This seems more like a paper move, but the Habs still could lose him on waivers. Byron's contract should allow him to pass through waivers and allow the Canadiens to save $1.075 million on the cap while Byron is on the taxi squad.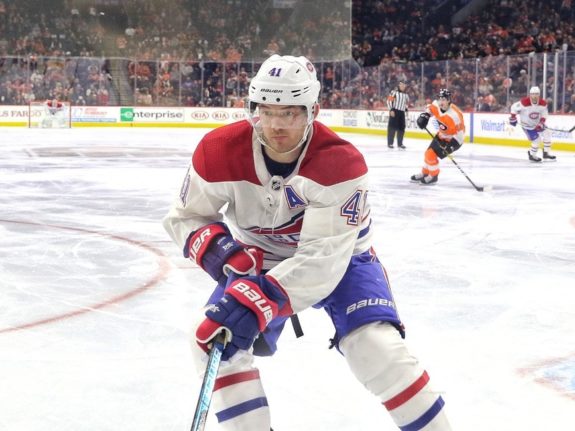 This is a good indication that Habs GM Marc Bergevin is serious about this team and the young players going forward. Although Byron is well-liked, Bergevin is still willing to put him on waivers to clear cap space and replace him in the lineup. With Tatar's recent healthy scratch and Byron going on waivers, it sends a clear message that no one is considered untouchable in the veteran group.
Well that's this weeks news and rumours – the Canadiens have the next week off and play the Leafs again on Saturday, starting a five games in seven nights run. Thanks for reading.
---
---
Large hits three-run homer, Jays beat Phillies – TSN
DUNEDIN — Cullen Large belted a three-run home run to lead the Toronto Blue Jays past the Philadelphia Phillies 7-1 in exhibition baseball action Saturday.
Large's blast anchored a five-run inning for Toronto, which finished with 10 hits in a contest that was halted in the seventh.
Kirby Snead (1-0) took the win, allowing no hits and no runs over a 1 1/3 innings. He had a strikeout while issuing two walks.
Toronto used six pitchers in the game. The Blue Jays, who've won two straight, face the Detroit Tigers on Sunday.
Toronto also claimed right-hander Joel Payamps off waivers from the Boston Red Sox while designating right-hander Jacob Waguespack for assignment.
Toronto claimed Payamps from Boston on Feb. 11 but the Red Sox claimed him back 11 days later. The six-foot-two, 225-pound pitcher has made four career major-league appearances, allowing three earned runs over seven innings.
Payamps was originally signed by the Colorado Rockies in 2010 and has compiled a 41-43 record and 4.15 earned-run average in 145 minor-league games.,
This report by The Canadian Press was first published March 6, 2021.
Full transcript: Wayne Gretzky eulogizes his late father Walter – CTV News
TORONTO —
Wayne Gretzky paid tribute to his late father Walter on Saturday in a heartfelt eulogy during the Gretzky patriarch's funeral in Brantford, Ont. Below is a complete transcript of the eulogy, as transcribed by CTVNews.ca, edited for length and clarity.
Wayne Gretzky: Obviously, with the pandemic that we've had, it's been horrible for everyone throughout the world, Canada, North America. I really want to tell everyone that my dad and my sister and our family were so conscious of it and that COVID had nothing to do with the passing of my father. Unfortunately, a few weeks ago, he sustained a bad hip injury and, as I said earlier, we thought weeks ago that the end was here. He has a tremendous amount of faith. Faith like I've never seen, but he had a love for life and he didn't want to leave. And we were 21 days sitting with him, and just enjoying life and we got a chance, an opportunity to tell stories.
Our grandchildren have… seen my dad after his brain aneurysm, and we were telling them all you're thankful that you didn't know him before his brain aneurysm because he was a lot tougher. So it's been a tough time. I want to thank everyone in the community who dropped off food, who dropped off sandwiches, they knew we were all there for 21 days. My sister was a champ, she was beside him, each and every minute of the day. The grandkids were wonderful. My dad and mom, I know are so proud. So I thought I would tell a couple stories.
I spent the last four nights talking with my wife Janet, thinking what I was going to say and, like I usually do, I try to just kind of wing it and speak from my heart. So years ago, as everyone knows, my dad was such a huge sports fan and hockey guy, and we were playing in a hockey tournament outside of Toronto, and my dad was so proud of the fact we're going to play against better teams than little towns in this area. On a Friday night, we were going to the tournament and my mom said, 'No. Walter, we're going to have this baby this weekend.' And he said, 'That's OK, you can wait till we get back.'
So, Brent was born on the Saturday. We went to this tournament in Whitby, Ontario. We played against good teams like Burlington, Oshawa, Hamilton, Toronto Marlies, Nationals. We won the tournament, we got in the car and we weren't sure if the car to get us back from Oshawa to Brantford. So we finally got back, and the next day, mom came home with Brent, people were coming by — families, friends, sisters — congratulations on the baby, and every single person would say to my dad, 'Walter, I can't believe you missed the birth of your son.' So our next door neighbour Mary Rosetto came over and she was the last person to come over. She said, 'Walter, I can't believe you missed the birth of Brent,' and when she walked out the door he was so mad, he stood up and grabbed the trophy and he goes, 'Yes, but we got the trophy.'
So, as time goes on, he was so nice to all the grandchildren. Every grandchild loved him, close to each and every one of them. They understood how important he was not only to our family but to the culture of Canada. He came here, his family as an immigrant. They came here because he wanted a better life. I don't think I've ever met a prouder Canadian than my dad. And all my five children are American, born in United States, and I always tell them you should be as proud of the United States as your grandfather is of Canada, because that's how much he loves the country.
I always tell my kids there's nothing better in life than family. My dad would come every year to our summer house. My sons Ty, Trevor, Tristan they had a hockey school and dad would come out, he'd go to the rink, sign autographs like he always does. We were playing golf one day, and he's picking up golf balls. And I'm like, 'We have all these golf balls, what are these golf balls for?'
And finally the next day, Ty, Trevor, and Tristan, my friend Mike and Tom, they're in the fairway, they're in the rough, they're grabbing all these balls. And I finally grab them, I said, 'You guys got to stop grabbing golf balls.' And they're like, 'What do you mean? Your dad wants them for the kids.' I said, I know he wants them for the kids, but I got to sign them for the kids.' So I take my dad to the airport at 5 a.m., sure enough we get to the airport and there's two big bags, and my brother Glen he runs out of the car, he's going to get a cup of coffee, and my dad goes, 'You'll sign these for the kids, right?' I'm like, 'Oh my god.' So there I was signing for hours, but that's how he was.
He was a remarkable man who loved life, love family. We'd be a way better world if there was so many more people like my dad. Very special. We're all hurting, this is a tough time. I'm so proud of the fact that so many people have reached out and given him such great tributes because he deserves it. He has a heart of gold and just wonderful. Thank you.
Ace, bunker hole-out, massive putts all part of Jordan Spieth's third round – Golf Channel
ORLANDO, Fla. – Jordan Spieth got off to a hot start Saturday at Bay Hill.
After sinking a 20-footer for birdie at the par-4 opening hole, Spieth dunked his tee shot from 223 yards at the par-3 second hole. The hole-in-one was Spieth's third career ace on Tour, following aces at the 2013 Puerto Rico Open and 2015 BMW Championship at Conway Farms.
"I hit a 5-iron, it was 205 front, 220 hole, and the wind wasn't blowing very hard, so I was trying to peel it left to right to hold the wind and land it a little right of the hole. I hit it a little thin but it was right on the line I wanted and knowing that the grass was wet, you get some skid, I thought in the air it was going to be pretty good. Certainly not as good as it was," Spieth said.
Spieth's birdie-ace start moved him to 8 under, a shot off the lead at the Arnold Palmer Invitational.
He then hit his next shot, a tee ball at the par-4 third, into the water, but he rallied to save par by holing a 32-footer.
The fireworks continued on the next par 3, the 201-yard seventh. No ace this time, but a birdie courtesy a 71-foot bunker hole-out.
Spieth then grabbed sole possession of the lead with this 36-foot birdie putt at the par-4 10th.
Spieth would two-putt for birdie at the par-5 12th but that was the end of his scoring. He missed a 6-footer for par at the 14th and an 8-footer for par at the 17th to drop two shots coming in. He finished with a 4-under 68 and, at 9 under par, was two back of leader Lee Westwood.