Celebrities now working to remove their apparently mandatory Twitter checkmarks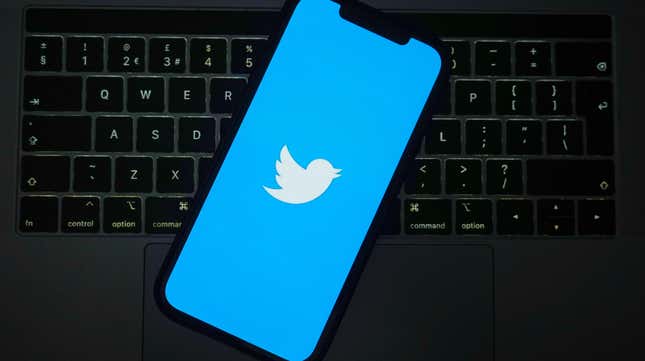 It's been a dumber than average couple of days on Twitter of late—and yeah, we know, low bar to clear—as Elon Musk's 4/20 edict to remove "legacy" verification marks finally went into effect. (Those were the ones distributed once upon a time to users to clarify that they were who they said they were, as opposed to the current system, which uses the blue check to tag paid subscribers to the Twitter Blue service for relentless avoidance.) Shortly after the Great Purge, though, several famous people began noticing that they somehow had a blue check mark anyway, complete with a false statement that they'd paid for Twitter Blue and "verified their phone number" to get the mark. It started with a few people—William Shatner, LeBron James, Stephen King—and has since spread to a number of big-name, high-follower accounts.
In his various irritating-to-parse tweets about this stuff—interspersed with videos of his rocket launches that typically omit the bits where the rockets subsequently explode—Musk has said he's "paying for" some celebrities' Blue accounts himself. This is typically presented, with Elon Musk's general "lurked on the Something Awful forums but wasn't funny enough to actually post" approach to online humor, as an act of sublime trolling of his critics. (Without questioning the basic assumption that Musk is basically admitting that his much-ballyhooed feature operates functionally as a mark of shame for an enormous number of people.) The end result has been folks like Patton Oswalt looking for ways to get rid of the blue mark, usually by, reportedly, briefly changing their display name or avatar to juke the verification system.
The most prominent such user today has, unsurprisingly, been dril, who remains, in many ways, the strange, grotesquely beating heart of Twitter. The massively popular online comedian—who recently did an interview out-of-character for the first time, and who currently has 1.7 million followers on Twitter—has had a blue check appear and disappear multiple times on his account today, amidst tweeting out a series of harsh insults to Musk. Most recently, retweeting a post about the Lantham Act, which covers false attempts to make someone look like they endorse a product—and if us learning about U.S. copyright law from a dril tweet isn't the ultimate indicator of how dumb today has been, we don't know what is.
Wait, actually, we do: It's seeing the "subscribed to Twitter Blue and verified their phone number" language on the account of late actors and performers like Chadwick Boseman and Norm Macdonald, where it popped up today along with the returned checks. Current speculation is that blue checks—and possibly just Twitter Blue itself—are being given to anyone with more than 1 million followers on the service. But there's a special kind of irritation that comes from seeing beloved dead celebrities get co-opted into this effort as Elon Musk continues to assert, yet again, that he's not owned, he's not owned.
Brent may rise toward $100/bbl as Saudi output cut could worsen supply gap – analysts – Yahoo Finance
By Florence Tan
SINGAPORE (Reuters) – A global shortfall in crude oil supply is set to deepen in the third quarter as the world's top exporter Saudi Arabia pledged extra output cuts from July in a move likely to push Brent towards $100 a barrel by the end of the year, analysts said.
Oil prices jumped more than $1 a barrel on Monday as the Saudi energy ministry said on Sunday its output would drop to 9 million barrels per day (bpd) in July from around 10 million bpd in May, the kingdom's biggest reduction in years.
The voluntary cut pledged by Saudi is on top of a broader deal by the Organization of the Petroleum Exporting Countries and their allies including Russia to extend production cuts into 2024 as the group seeks to boost flagging oil prices.
"Saudi Arabia has a track record of delivering on material cuts," RBC Capital's Helima Croft said in a note.
"Hence, we would expect the full 1 million bpd unilateral cut to hit the market in July, nearly doubling the true physical reduction we have seen from the producer group since October."
The move has paved the way to tighter supplies and put a $70 a barrel floor under prices, analysts said, however the Saudi cut is not likely to drive prices sharply higher immediately as it will take time for inventories to be drawn down.
"With Saudi Arabia protecting oil prices from sliding too low by cutting production, we think oil markets are now more prone to a shortfall later this year," Commonwealth Bank of Australia analyst Vivek Dhar said in a note.
"We think Brent futures will rise to $85/bbl by Q4 2023 even with a tepid demand recovery in China factored in."
Goldman Sachs analysts Daan Struyven and Callum Bruce said the "moderately bullish" OPEC+ meeting partly offsets some bearish risks to the bank's December 2023 price forecast of $95 a barrel, including stronger-than-expected supply from Russia, Iran, and Venezuela, and weaker-than-expected Chinese demand.
ANZ said the potential for a strong rally in crude prices had risen sharply as supply is expected to tighten significantly in the second half of the year if the U.S. Federal Reserve pauses interest rate hikes and macroeconomic headwinds ease.
"Investors are likely to add bullish bets, comfortable that Saudi Arabia and OPEC will provide a backstop should the market hit any hurdles," ANZ analysts Daniel Hynes and Soni Kumari said in a note, maintaining their year-end target of $100 a barrel for Brent.
However price gains may be limited in the short term until there are signs of tightening in the physical market, they added.
By contrast, the United Arab Emirates was allowed to raise output targets by around 200,000 bpd to 3.22 million bpd while Russia, African and other smaller producers cut their quotas to bring them into line with their actual production levels.
"ADNOC's investment in expanding spare capacity and its Murban (price) benchmark has fueled concerns that it might eventually look to exit the producer group and fully monetize these investments," RBC's Croft said.
"Affording it the 200,000 bpd quota adjustment for 2024 seems to settle the issue of its OPEC membership for now."
(Reporting by Florence Tan; Editing by Sonali Paul)
Analysts Reiterate Calls For $100 Oil As Saudi Arabia Cuts Production – OilPrice.com
By Tsvetana Paraskova – Jun 05, 2023, 3:46 AM CDT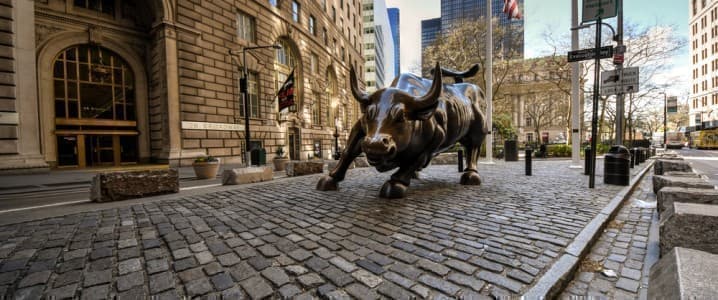 Brent prices could hit $100 by the end of this year as the new 1 million bpd production cut Saudi Arabia announced on Sunday would further tighten the oil market, analysts said after the OPEC+ meeting this weekend.
The OPEC+ producers decided to keep the current cuts until the end of 2024, while OPEC's top producer and the world's largest crude oil exporter, Saudi Arabia, said it would voluntarily reduce its production by 1 million bpd in July, to around 9 million bpd. The Saudi cut could be extended beyond July, Saudi Energy Minister Prince Abdulaziz said on Sunday, describing the announced reduction as a "Saudi lollipop."
"With Saudi Arabia protecting oil prices from sliding too low by cutting production, we think oil markets are now more prone to a shortfall later this year," Commonwealth Bank of Australia analyst Vivek Dhar said in a note carried by Reuters.
Even if China's oil demand is not as strong in the second half of this year as expected, Brent Crude futures are set to rise to $85 per barrel by the fourth quarter of 2023, Dhar added.
Early on Monday in Europe, Brent Crude traded at $77 per barrel, up by 1% on the day.
ANZ analysts Daniel Hynes and Soni Kumari reiterated their $100 per barrel Brent target for the end of the year, saying that "Investors are likely to add bullish bets, comfortable that Saudi Arabia and OPEC will provide a backstop should the market hit any hurdles."
"The oil market now looks like it will be even tighter in the second half of the year," ANZ noted.
Goldman Sachs, which sees Brent at $95 per barrel in December, described OPEC+'s meeting as "moderately bullish" to its forecast and offsetting some bearish downside risks such as higher supply from sanctioned Russia, Iran, and Venezuela and weaker-than-thought Chinese demand.
By Tsvetana Paraskova for Oilprice.com
More Top Reads From Oilprice.com:
Tsvetana Paraskova
Tsvetana is a writer for Oilprice.com with over a decade of experience writing for news outlets such as iNVEZZ and SeeNews.
U.S. stock melt-up drives S&P 500 to brink of bull run – BNN Bloomberg
The relentless rally in big tech, options positioning and bets on a Federal Reserve pause following a mixed jobs report put stocks on the verge of a bull market.
An advance of roughly 1.5 per cent for the S&P 500 extended the benchmark's surge from its October low to nearly 20 per cent. A gauge of megacaps like Tesla Inc. and Apple Inc. saw its sixth straight week of gains — the longest winning run in since July 2021. Broadcom Inc. climbed after predicting that sales tied to artificial intelligence will double this year.
As stocks rose, Wall Street's "fear gauge" plummeted to pre-pandemic levels. The Cboe Volatility Index, or VIX, dropped below 15 from an average of 23 in the past year. The risk-taking mode also drove the Russell 2000 index of small caps — the home of several regional banks — up about 3.5 per cent
"The impressive run for equities continues to drive retail investors into the market," said Mark Hackett, chief of investment research at Nationwide. "Investors have spent much of the past three years obsessed by the Fed, inflation, and payrolls, though volatility around those reports has settled, reflecting a less emotional market. This is bullish, as less reactivity is a sign of a healthy market."
Options Positioning
To Andrew Brenner at NatAlliance Securities, the melt-up in equities has a lot to do with one thing: positioning.
"Options traders were off sides," Brenner said. "We think they get back onsides next week, and the rally will run out of steam."
Indeed, the stock advance doesn't mean the market isn't facing headwinds, according to Quincy Krosby, chief global strategist at LPL Financial.
Among the risks, she cites the potential ramifications of the deluge of Treasury notes — approximately US$1 trillion — to be auctioned as the US department replenishes its general account following a debt-limit deal. that could ignite a significant sapping of liquidity from financial markets, she noted.
"That the Fed has telegraphed that June 14 is off the table for a rate hike no doubt reflects its concerns regarding the potential for increased market volatility stemming from dissipating liquidity," Krosby said. "Still, today's across-the-board rally confirms that the market doesn't see an impending recession despite the incessant calls for one."
Signs of labor-market slackening in May despite a pickup in hiring could strengthen the argument from Fed Chair Jerome Powell and other officials that they should take more time to assess incoming data and the evolving outlook before raising rates again.
Wall Street's reaction to the latest jobs report showed bets that another Fed hike is likely in the bag — but that wouldn't necessarily happen in June.
Two-year yields, which are more sensitive to imminent central bank moves, jumped 16 basis points to 4.5 per cent.
Some 25 basis points of tightening were fully priced in across the next two meetings for part of the trading session Friday. Around 9 basis points was priced in for June, indicating a less than one-in-two chance of any hike being at this month's meeting.
"The key question now is: can they wait until July or does this monster payrolls number trigger another burst of urgency?" said Seema Shah, chief global strategist at Principal Asset Management. "Perhaps the report details, with the unemployment rate rising and average hourly earnings growth slowing, tilts the decision to July."
The Fed should be open to raising interest rates by a half percentage point in July if it opts to hold off from tightening this month, former Treasury Secretary Lawrence Summers said.
"We are again in a situation where the risks of overheating the economy are the primary risks that the Fed needs to be mindful of," the Harvard University professor said in an interview with Bloomberg Television's David Westin on Friday.
Some of the main moves in markets:
Stocks
The S&P 500 rose 1.4 per cent as of 4 p.m. New York time
The Nasdaq 100 rose 0.7 per cent
The Dow Jones Industrial Average rose 2.1 per cent
The MSCI World index rose 1.5 per cent
Currencies
The Bloomberg Dollar Spot Index rose 0.2 per cent
The euro fell 0.5 per cent to US$1.0708
The British pound fell 0.6 per cent to US$1.2450
The Japanese yen fell 0.8 per cent to 139.97 per dollar
Cryptocurrencies
Bitcoin rose 1.4 per cent to US$27,251.37
Ether rose 2.1 per cent to US$1,908.83
Bonds
The yield on 10-year Treasuries advanced 10 basis points to 3.69 per cent
Germany's 10-year yield advanced six basis points to 2.31 per cent
Britain's 10-year yield advanced four basis points to 4.16 per cent
Commodities
West Texas Intermediate crude rose 2.7 per cent to US$71.98 a barrel
Gold futures fell 1.5 per cent to US$1,965.20 an ounce