Charting Global Economy: Central Banks Intensify Inflation Fight – Bloomberg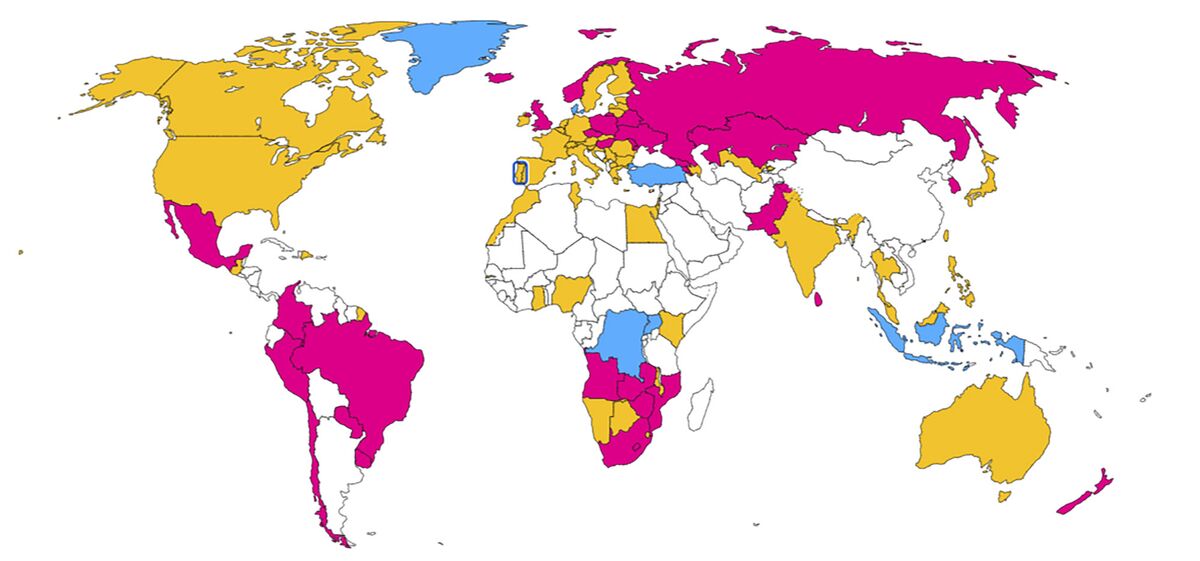 The Bank of England became the first Group of Seven central bank to raise interest rates since the pandemic, and Federal Reserve officials signaled they favor a faster-than-expected pace of hikes next year — both underscoring stepped-up efforts to contain inflation.
At the same time, the European Central Bank is taking a more gradual approach as they stick to a view that inflationary pressures are transitory.
Canadian dollar rises as selloff in U.S. bonds ebbs
The Canadian dollar strengthened against the greenback on Thursday as U.S. bond yields stabilized and Ontario, Canada's most populous province, said it would soon ease restrictions to curb the spread of the Omicron coronavirus variant.
The loonie was trading 0.3% higher at 1.2472 to the greenback, or 80.18 U.S. cents, after trading in a range of 1.2454 to 1.2516.
Among G10 currencies, only the Australian dollar notched a bigger gain. Both Canada and Australia are major producers of commodities.
"Interest rate differentials are tilting against the (U.S.)dollar, lifting the appeal of currencies leveraged to rest-of-world growth," said Karl Schamotta, chief market strategist at Corpay.
U.S. Treasury yields have pulled back from 2-year highs as data showed that the number of Americans filing new claims for unemployment benefits unexpectedly rose last week.
Ontario has blunted transmission of the Omicron variant and it will gradually ease restrictions on businesses from end-January, Premier Doug Ford said.
Despite the prospect of slower economic growth due to restrictions, investors have raised bets that the Bank of Canada will hike interest rates on Jan. 26. It would be the first hike since October 2018.
Data from payroll services provider ADP showed that Canada added 19,200 jobs in December, the fifth straight month of gains
Canadian retail sales data, due on Friday, could offer more clues on the strength of the domestic economy.
The price of oil, one of Canada's major exports, settled 0.1% lower at $86.90 a barrel as U.S. crude inventories rose for the first time in eight weeks and investors took profits after a recent rally.
Canadian government bond yields were mixed across a flatter curve. The 10-year eased 2.4 basis points to 1.857%, after touching on Wednesday its highest intraday level since March 2019 at 1.905%.
(Reporting by Fergal Smith; Editing by Jonathan Oatis and Sandra Maler)
Toronto market hits 2-week low as rate hike angst weighs
Canada's main stock index on Thursday fell to its lowest level in more than two weeks as worries about the inflation outlook and prospects for higher interest rates weighed on investor sentiment.
The Toronto Stock Exchange's S&P/TSX composite index ended down 146.98 points, or 0.7%, at 21,058.18, its lowest closing level since Jan. 5.
"The non-stop inflation headlines, talk about interest rates have scared the market," said Barry Schwartz, a portfolio manager at Baskin Financial Services.
Data on Wednesday showed that Canadian inflation climbed in December to a 30-year high.
Investors have raised bets on the Bank of Canada hiking interest rates at a policy announcement next week and are also concerned the Federal Reserve could become aggressive in controlling inflation.
The TSX gained 22% in 2021, its best yearly performance since 2009, supported by massive stimulus, vaccine rollouts and hopes of global economic recovery.
"The markets are deciding that the last few years people have made way too much money and it is time to give some of that back," Schwartz said.
Broad-based gains included a 2.2% decline for consumer discretionary shares, while the basic materials group, which includes precious and base metals miners and fertilizer companies, ended 1.8% lower.
Energy was down 0.7% as an uptick in U.S. crude inventories arrested the recent move higher in oil prices. U.S. crude oil futures settled 0.1% lower at $86.90 a barrel.
Heavily weighted financials fell 0.4%.
Among 11 major sectors, utilities was the only one to end higher, gaining 0.2%.
(Reporting by Fergal Smith; Additional reporting by Amal S in Bengaluru; editing by Jonathan Oatis)
Any sanctions on Russia would not widely impact global, U.S. economy -White House – National Post
Article content
WASHINGTON — Any sanctions imposed on Russia over its aggression toward Ukraine would not particularly expose the U.S. economy, although the Biden administration is focused on any possible impact on oil, White House National Economic Council Director Brian Deese said on Thursday.
"The actions that we have ready and that we are working closely with our allies to deploy would impose very significant costs across time on the Russian economy, and it would do so in a way that mitigates the impact on the global economy and the American economy," he told CNN. (Reporting by Susan Heavey Editing by Raissa Kasolowsky)