Chilliwack real estate prices projected to rise even as market slows – Agassiz Harrison Observer – Agassiz Harrison Observer
Fewer sales may not mean lower prices in the Chilliwack real estate area.
The B.C. Real Estate Association (BCREA) released its second quarter forecast Tuesday (May 31).
After 4,799 units sold in 2021, a decline was almost certain to happen. But the BCREA suggests a substantial dip is coming, projecting sales to drop by 27.1 per cent in 2022 (down to 3,500 units) and a further 17.1 per cent in 2023 (down to 2,900 units).
The BCREA breaks the province down into 11 real estate regions.
Chilliwack and District, which includes an area from Yarrow to Hope including Agassiz and Harrison, is predicted to see the second steepest drop in unit sales, trailing only the Fraser Valley at 30.3 per cent.
Part of that has to do with rising interest rates.
"After a strong first quarter, B.C. markets are now adjusting to a much different interest rate environment," said BCREA Chief Economist Brendon Ogmundson. "With mortgage rates surpassing four per cent for the first time in over a decade, the housing market over the next two years may have very little resemblance to the housing market of the past year."
A slowdown in housing starts also plays a role.
The BCREA suggests there will be 10.4 per cent fewer single and multiple family housing starts in Chilliwack in 2022, compared to 2021, falling from 1,362 to 1,220. The drop from 2022 to 2023 is expected to be even stepper, an 18 per cent fall from 1,220 to 1,000.
Less to sell equals less sales, and that's been the case for much of the last few years. But it's also the reason prices remain high, and are projected to get higher.
Demand is still there, and continued low inventory means people are motivated to snap up what is available.
The MLS average price for a single family home is expected to jump another 14.7 per cent this year, rising from $923,998 in 2021 to $1,060,000 in 2022.
The average price of a townhouse is expected to hit $720,000 this year, up 21.2 per cent from $594,015 in 2021. Apartments are projected to see the biggest price increase of all, jumping 23 per cent from $353,618 in 2021 to $435,000 in 2022.
The average price of all residential sales in Chilliwack and area is predicted to jump 16.4 per cent in 2022, fifth highest behind the Okanagan (22.1 per cent), Vancouver Island (19 per cent), Kamloops and District (18.8 per cent) and Victoria (17.8 per cent).
---
@ProgressSports

eric.welsh@hopestandard.com
Like us on
agassizchilliwackhopeReal estate
The Main Benefits of SEO For Real Estate Businesses – Intelligent Living
Since the inception of the internet, the digital panorama has evolved to be quicker and more efficient. People prefer shopping for their groceries, clothes, and daily essentials online. Likewise, home buyers are now looking for properties and realtors online. It does not matter if you have been in the real estate business for a while or are a recently formed business; using SEO techniques for your real estate business can increase its visibility online. The guide can come in handy in understanding SEO's inner workings and advantages.
What Is SEO?
The process of increasing your brand's visibility and thus attracting a bigger audience by using marketing strategies and advanced tools is known as Search Engine Optimization (SEO). You will no longer need to set aside a budget for ads or cold calls to secure potential buyers. If you wish to increase the number of unpaid and organic leads, implementing and exercising effective SEO strategies can prove to be extremely valuable.
Using SEO to Boost Your Real Estate Business
One of the fundamental marketing strategies for a real estate business is to develop its virtual presence. You cannot wait for a potential client to come across your website accidentally. This is why effective SEO tips that focus on real estate found at Showcase IDX suggest using up-to-date content and target keywords to raise your website's ranking. Only in doing so will you be able to generate a constant flow of organic traffic.
Establishes Awareness for Your Brand
Marketers often use the concept of a marketing funnel. Its primary purpose is to gain more customers by generating brand awareness. The key objective of brand awareness is having people recognize and recall your business. One of the numerous benefits of brand awareness is that it helps build a personal relationship with your existing clientele and potential buyers. Having taken this approach, your prospective customers, when faced with a decision between choosing you or a competitor, will probably hire your real estate services.
SEO helps to advance brand awareness and cast a broad net. Countless people will get to know your real estate business and its services. SEO can increase website traffic, grow your audience, build brand relationships, and target potential consumers likely to use your services.
Grows Domain Authority
To build a successful and thriving real estate business, you need to boost your website as high up on the search engines' results pages as possible. One way of doing so is to increase your domain authority by using the SEO techniques listed below.
Audit Your Link Profile
Link profiles are the list of all the blog posts backlinked on your website. If you wish to score higher, ensure the links come from authority websites as Google prefers these. Whether the link is about a medical topic or fashion, it should always be from trusted websites. An SEO tool can help you locate the weaker links, which can then be replaced with healthier ones.
Post Appealing Content
Engaging content connects emotionally with your audience and can lead to increased organic traffic or bounce rate. To boost your real estate business's online presence score, create and post engaging content to attract potential clients.
Increased Traffic and Conversions
SEO helps your website focus more on high rankings. It is a budget-friendly option and a reliable way to reach the first few pages and generate more clicks to your real estate website. Often real estate businesses make the mistake of building their website content around widely used terms. They could be commercial real estate or homes for sale. While your website may rank in more result pages, it will not generate any conversions. Moreover, you will fail to secure the potential clients in your locality.
SEO strategies focus their efforts on buyers by home models, neighborhoods, locations, and other specific criteria. It may not yield millions of views for your website, but the visitors are likely to get in touch with you and convert you into longer-term clients.
SEO Helps Target Specific Markets
The real estate market is always changing and to stay ahead of the trends, you should be able to target potential buyers in specific markets. Whether the clients are looking for a home, apartment, or a realtor, SEO can come in handy if you wish to be very particular with your market segmentation. It can attract potential clients by several different means and lead them to different channels according to the services offered by your real estate business.
Improves ROI
If you wish to scale your real estate business to the next level, optimizing your website with SEO will produce a more significant return on investments (ROI). Not only is it effective at increasing lead conversions and click-through rates, but it is also a budget-friendly option. Your real estate website will show up for queries related to property and real estate agents. It enhances the brand visibility, and more people are likely to connect with your business.
Quantifiable Results
The results produced by SEO are data-driven and can be used to enhance the current strategy. You can check whether your blog posts are being shown to the target audience and, if yes, what methods can be implemented to drive them to the call to action on your landing page. SEO for real estate includes the examination of CTR, impressions, clicks, and average time spent on landing pages. The metrics can allow you to optimize your real estate website to convert the target audience into potential buyers.
SEO Strategies That Will Drive More Traffic
Figure Out Your Current Position
To plan ahead, you will need a better understanding of your current position. An SEO audit helps you determine the areas of your website that can be improved. Even though it can be time-consuming, the results will allow you to plan an effective strategy. SEO audit focuses on your website's rank, whether it is local or international and if the organic traffic is generating leads.
The key areas you should focus on are site structure, page structure, content, links, and usability. You should see an increase in organic traffic to your website once these areas are improved. Build a checklist for SEO audit and regularly test your site.
Build a User-Friendly Website
A user-friendly website is directly related to the user's experience. It includes posting valuable and engaging content, infographics, pictures, and videos. Increasing numbers of people are now preferring to surf the internet on their mobile and smart devices. Ensure that your website is compatible with an array of devices to provide a seamless user experience.
If you wish to better your chances, consider collecting vast literature on your target audience. It will allow you to build an online platform that caters to the needs and queries of potential clients.
Focus Your Efforts on Local SEO
If you have ever gone on an international trip, you must have observed that Google shows you results based on your current location. While it is tempting to target all audiences, an effective SEO strategy will focus more on locals as they are likely to turn into long-term clients. If your real estate business is located in Texas, publishing content on its history, local attractions, hospitals, and educational institutions can push your website in search queries related to the particular state. If you wish to target multiple states, instead of opting for a general blog post, publish numerous posts targeting each one.
Choose Different Keywords for the Same Topic
It may seem confusing, but you can target multiple keywords for the same topic. Social media real estate ads and real estate ads are essentially the same thing. However, the search results Google yields for these queries are quite different. This SEO strategy can allow you to target a wider pool of audiences. While it may be a quick fix to replace the keywords with new ones for the same blog post, the hack can get you landed in Google's spam directory, which will tank your traffic and conversion scores.
High-Quality Digital Images
If you wish to increase audience retention, including digital pictures along with your blog will achieve that and act as an effective SEO strategy. Property images are mandatory if you are in the real estate business. Including virtual tools on your website capable of running 3D models and videos of properties will attract more potential buyers. Often, search engine algorithms cannot process images, and to exploit all of its benefits, make sure to optimize it before uploading.
Stay away from SEO practices that violate TOS
Increasing your ranking artificially by disregarding the terms and conditions of a search engine is known as Black Hat SEO practices. If your real estate website has been launched recently, you may be tempted to use the black hat SEO practices, but if caught, it will tank your site's authority, impose penalties on certain features, and may result in a complete ban. Ensure that your content is always unique, as algorithms are designed to identify any plagiarized content.
Overstuffing your real estate blog posts with particular target words will result in penalties being imposed by the search platform. Inclusion of target words naturally into the article is vital if you wish to rank on a specific search engine.
Your real estate business's marketing strategy must include SEO as its core strategy. The process requires a considerable amount of patience as it can take a ton of hard work and time, but the results it yields are far more beneficial and productive than conventional methods. Your real estate business's success depends on building an effective SEO management system.
BC real estate: 40% of Cullen Commission focuses on sector – Vancouver Is Awesome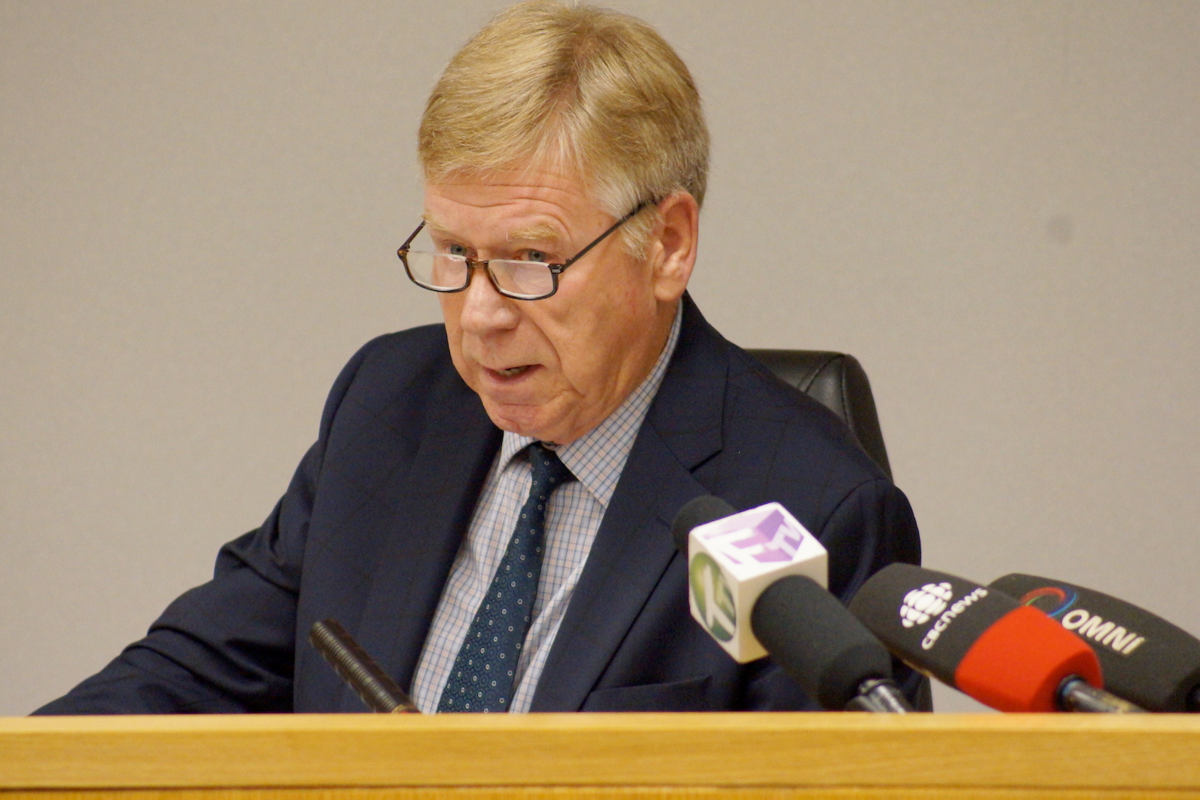 Despite being unable to determine the exact impact money laundering has on home prices, the real estate sector is of top concern to the Commission of Inquiry into Money Laundering in B.C.
Of the 101 recommendations Commissioner Austin Cullen made in his June 15 final report, 40 are directly related to real estate, and several others are ancillary, such as proposals to strengthen anti-money laundering (AML) policies within financial institutions and the asset forfeiture legal regime, as well as greater controls on notaries and lawyers, who process transactions.
Despite the apparent problems in the industry, Cullen poured cold water on prior attempts to peg a precise price increase on homes due to money laundering.
While his executive summary states, "money laundering is not the cause of housing unaffordability," he clarifies within the report that he examined whether it is "the" cause or "a main" cause — as it may be perceived publicly. Cullen found no such proof but nevertheless concluded the real estate sector is vulnerable.
Cullen said the reasons for increases in housing costs "are many, and they are complicated." He cites housing supply and demand and interest rates as more proven factors.
Cullen examined the 2019 expert panel report of professors Maureen Maloney, Tsur Somerville, and Brigitte Unger titled Combatting Money Laundering in BC Real Estate, which did prescribe a figure for money laundering in real estate — about a 3.7% to 7.5% increase in prices. But Cullen noted that the estimate came with caveats and uncertainties. The model the panel used was "an exercise in speculation and, ultimately, guesswork," said Cullen.
Cullen took time to separate what he perceives as a common mistake in the public discourse — that foreign investment and money laundering go hand in hand.
Cullen relied on the Canada Mortgage Housing Corporation's conclusion foreign investment was not a significant driver of real estate prices in Vancouver, based on home ownership data from 2010-2016.
He noted, however, that defining foreign investment can be difficult and "witnesses disagreed about whether foreign investment plays a significant role in Vancouver's housing prices."
Simon Fraser University professor Joshua Gordon and University of B.C. professor emeritus David Ley testified how foreign capital can explain the decoupling of local incomes to home prices in B.C. However, such capital may not show up as direct foreign investment in home ownership data; instead, it is foreign money transferred into homes owned by newly established residents or via beneficial ownership structures that can obscure the real picture.
"It became clear as the evidence developed before me that there is disagreement in the academic community about what should be considered 'foreign ownership.' Is it limited to beneficial ownership by persons or entities based or resident outside Canada? Or does it extend to purchases made largely with funds earned outside of Canada?" asked Cullen, to which he replied to his questions that "resolving these complex issues is somewhat outside the ambit of my mandate."
Cullen noted Gordon's position that it is difficult to determine the origins of foreign capital and, with respect to China, the money being transferred is often escaping capital export controls set by the Chinese government.
He dispelled the notion that foreign investment, particularly from China, is money laundering. And Cullen expressed concern that, in his view, public discourse had reached such a conclusion.
Cullen noted racist stereotyping of investments in real estate originating from China, as University of B.C. professor Henry Yu testified to, must be weeded out from "legitimate policy questions relating to foreign ownership of real estate in the province."
Cullen concluded that he could make no conclusive finding on money laundering or foreign investment, however defined, is a "primary cause" of home price increases in B.C. and steps to address money laundering should not be viewed as a "panacea for housing unaffordability."
Ultimately, more study is required on the matter, concluded Cullen.
Ron Usher, general counsel for the Society of Notaries Public, said the conclusions may frustrate some members of the public, however they are not surprising given it is difficult to track money laundering.
"I think people were understandably very interested in that. But I think it's appropriate for him to say, 'We just don't have information.' Well, of course, we don't because, you know, people don't tick a box on a form saying, 'I got this money from money laundering or a predicate crime,'" said Usher, who followed the daily testimony over two years as an intervenor.
Recommendations run deep into real estate sector
Despite not finding answers to such a significant question in the public discourse over the past 10 years, Cullen lays bare 40 recommendations for the real estate industry, now regulated by the 2021-established B.C. Financial Services Authority (BCFSA).
His recommendations suggest that real estate licensees are largely uneducated on AML measures and that both managing brokers and sub-brokers require education "focusing on the detection and reporting of fraud and money laundering in the industry."
Cullen also recommends the BCFSA, a government regulator, put in place measures for better data collection and that it implores real estate licensees and notaries to record source of funds information should the Financial Transactions and Reports Analysis Centre of Canada (FINTRAC) not do so on a federal level. He also wants BCFSA to mandate AML programs at each brokerage as a licensing condition.
Seventeen recommendations directly relate to mortgage brokers, who are overseen by the Registrar of Mortgage Brokers within the BCFSA.
Cullen wants brokers to have extended criminal record checks and more clearly defined responsibilities, including new reporting mandates under the Proceeds of Crime (Money Laundering) and Terrorist Financing Act.
Cullen also recommends all legal owners of mortgage charges are reported and that this information be available through the public land titles registry of the Land Title and Survey Authority. Presently, one is unable to conclusively determine, from flings, all of the owners of a registered mortgage charge.
Cullen is also calling for greater penalties and repayment of profits from proven unscrupulous brokers.
As for real estate licensees, Cullen has recommended employees of developers be brought within the licensing scheme. Today, many developer representatives effectively sell homes ("pre-sale" units) without any regulatory oversight.
Cullen also identified some legal matters to resolve, such as how courts cannot refuse to enforce debts made with funds of suspicious origin. As such, he recommends a source of funds declaration in foreclosure proceedings, at the judge's discretion. This recommendation stems from Cullen's examination of numerous foreclosure filings by alleged money launderer and casino cash provider Paul Jin.
Meanwhile, sunshine policies are a prominent set of recommendation for Cullen, namely by populating the B.C.'s Land Owner Transparency Registry with historic data within three years. He also recommends the Land Title and Survey Authority have a clear and enduring AML mandate, including the ability to "more readily" share data with other agencies.
Finally, with all such measures, Cullen recommends the Ministry of Finance analyze how such changes may impact housing prices.
Cullen thirsty for more data
Cullen emphasizes in his report the need for a beneficial ownership registry for both real estate and corporations, with the latter requiring a pan-Canadian approach. Contrary to some witnesses he heard from, such as journalists and Transparency International Canada, Cullen says a small search fee ($5) for beneficial ownership land titles is acceptable if government deems it so for operational purposes. However, Cullen suggests no such fees exist for a beneficial ownership registry of corporations. No fees should apply to law enforcement and regulators, noted Cullen.
With respect to data, Usher said tools such as land title registries, which are "secure and reliable," are increasingly being used by government agencies. He said Canada Revenue Agency could more easily track land purchases these days to weed out tax evasion and money laundering.
"It's easy to come up with lots of rules," said Usher.
"What we really need is a formal process of a notice of acquisition of real estate for CRA and a notice of disposition of real estate for CRA for every transaction.
"We need to get the right information from the right people at the right time," said Usher.
TransLink Launches For-Profit Real Estate Development Program – Storeys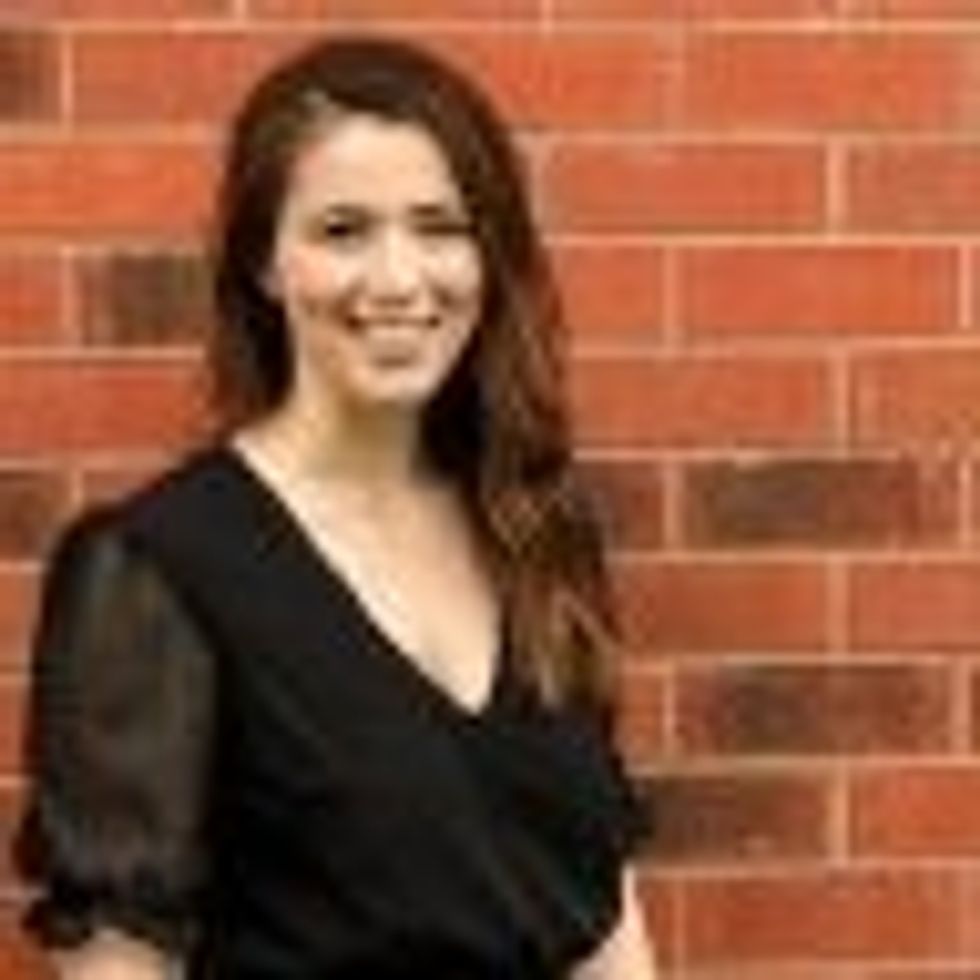 Written By
Laura Hanrahan
Vancouver's public transit authority, TransLink, is launching a for-profit real estate development program as a new means to generate revenue.
The program, announced on Thursday, will develop new residential, commercial, and mixed-use projects, largely near public transit. The announcement comes as public transit providers all across the country continue to experience a reduction in ridership that was first onset at the beginning of the pandemic.
"While we continue to bring riders back to the system after a very difficult two years, this initiative is a creative way to generate funding for essential Metro Vancouver transit services," said TransLink CEO Kevin Quinn. "We will still need to identify more long-term funding solutions, but this program will improve people's access to transit, create more transit-oriented communities and generate new long-term revenue to help us improve and expand our system."
But the idea of real estate development isn't entirely new for Translink, having been discussed as a possibility even before the pandemic.
"The need for this program has certainly been accelerated by our efforts to find long-term solutions to fund transit in Metro Vancouver," a TransLink spokesperson told STOREYS. "We need solutions to create more sustainable revenue sources now more than ever. However, the concept has been discussed from time to time, starting prior to the pandemic, as we learn from the experience of other transportation agencies.
"The TransLink Board initially created a committee to consider a possible development program in June 2020. The recently finalized 2022 Investment Plan includes the advancement of this program and we're excited for this important work to move forward, in order to develop a new long-term revenue source and to increase access to public transit."
The development arm will also help to address the Province's goal of boosting housing supply and creating more transit-oriented communities, a release from TransLink states.
TransLink plans to emulate cities around the world where transit authorities have seen success with real estate development programs such as Hong Kong, London and Paris. In Hong Kong, the MTR rail transit system operates on a "rail plus property" model, according to a McKinsey & Company report, where when laying down new rail lines, the MTR is granted development rights near stations and along the route. With real estate located near transit being highly desirable, the model have proven quite profitable. The MTR also operates a successful property rental and management businesses that has brought in billions of dollars in revenue.
Although specific developments are still yet to be determined, TransLink told STOREYS that the "identification of potential sites is underway." The agency notes that any potential development projects would undergo comprehensive assessment and analysis on how it will "enhance transit access, build long-term ridership, and support the Regional Growth Strategy," and that projects will be accomplished through partnerships with both the private and public sectors.
Laura has covered real estate in Toronto, New York City, Miami, and Los Angeles. Before coming to STOREYS as a staff writer, she worked as the Toronto Urbanized Editor for Daily Hive.