China's Clogged Roads Show Economic Recovery Gathering Pace
(Bloomberg) — China's economic activity accelerated in February as many residents returned to work after an extended Lunar New Year break, clogging roads in major cities and spending more at restaurants and shops.
Congestion in major cities last week was the worst since at least the start of 2022, according to data compiled by BloombergNEF and Baidu. The number of people riding the subway in Beijing, Shanghai, Chongqing and other major cities was back to or above pre-pandemic levels.
UBS Group AG's latest China consumer survey, released Tuesday, showed an increase in dining out, shopping in stores and offline entertainment.
Yet the rebound is proving to be lopsided. Sales of big-ticket items, like cars and homes continue to decline, reducing demand for commodities like steel, and exports are likely to slump further. That suggests China's post-Covid recovery is being led by industries like retail and services, and the industrial sector will remain subdued.
"The property slump is the biggest hurdle for the cyclical recovery of China's economy," said Raymond Yeung, chief economist for Greater China at Australia & New Zealand Banking Group Ltd.
With consumption during the Lunar New Year holiday still only about 70% of the levels reached in 2019, there's "a big gap to catch up," he said. "It's hard to expect a sharp rebound in consumption in the absence of a clear improvement in the job market," he said.
Data Gaps
China unexpectedly dropped its Covid restrictions late last year and stopped reporting infection numbers, making it difficult to assess the impact of the outbreak. The National Bureau of Statistics also doesn't publish official economic data in the first two months of each year because of distortions from the Lunar New Year holiday, which falls on a different day each year.
Analysts are increasingly turning to alternative indicators, such as mobility data to assess economic activity.
With many workers able to return to their hometowns for the first time in three years, travel over the 40 days of the Lunar New Year holiday was a bumper one. There were 1.6 billion trips made nationwide, 51% higher than last year but still 47% below the 2019 level, according to government data.
Last week, railway passenger traffic in the Yangtze River Delta, which includes Shanghai and economic powerhouses such as Jiangsu and Zhejiang, surged above pre-pandemic levels as university students returned to college, the government said.
Car Sales
On the production side, the picture is more subdued. Car output and sales both fell more than 30% in January from a year earlier, hit by longer than normal shutdowns of many production lines and dealership, as well as the end of subsidies for electric vehicles.
Read more: China Car Sales Drop Amid Weaker Buying Over Lunar New Year
The slump in the housing market also shows no sign of easing, with home sales by the top hundred developers falling about 33% last month.
That decline has hit demand for steel, cement and other goods. Steel output is flat this year while stockpiles have risen, according to data from the Iron and Steel Association. However, demand for some other commodities like oil and copper is starting to pick up.
Michelle Lam, Greater China economist at Societe Generale SA, expects the housing market to recover in the second quarter of the year as the policy support from the government and central bank since late last year starts to kick in.
That underpins her forecast of a 9.7% rebound in retail sales this year, which is well above both the 0.2% decline in 2022 and the median forecast for a 7.3% increase.
Trade Decline
Global trade is another dark cloud over the economy. Shanghai port, which is the world's busiest container port, saw a 13% drop in containers processed last month. South Korea's exports to China for the first 20 days of this month fell almost 23% after declining 31% in January.
Japan's exports to China fell 17% last month, the worst decline since the same month in 2019, and reaching less than 1 trillion yen ($7.5 billion) for the first time since January 2020.
The slump in trade has continued to flow through to shipping costs, which are almost back to where they were before the pandemic.
–With assistance from Fran Wang.
Economy grew 0.5 per cent in January, Statistics Canada reports – Ottawa.CityNews.ca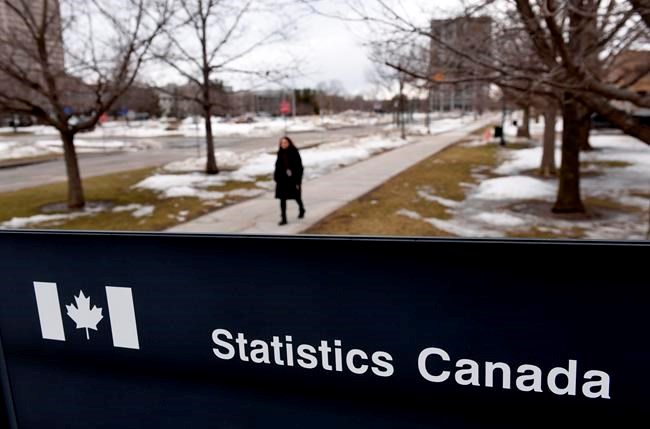 OTTAWA — Economic growth resumed in January and came in better than first expected following a small contraction in December, Statistics Canada said Friday.
Real gross domestic product rose 0.5 per cent to start the year, the agency said, beating its initial estimate for a gain of 0.3 per cent for the month and reversing a contraction of 0.1 per cent in the final month of 2022.
Statistics Canada also said its initial estimate for February indicates growth continued with a gain of 0.3 per cent, though it cautioned the figure will be updated.
"There were many indications that the economy got off to a solid start in 2023, but today's double-barrelled blast of strength is well above even the most optimistic views," BMO chief economist Douglas Porter wrote in a report.
"Even if growth stalls in March, it now looks like Q1 will post growth of 2.5 per cent, up from a flat read in Q4. While we continue to look for a notable cooldown in the next two quarters, we are bumping up our GDP growth estimate for all of 2023 by three ticks to 1.0 per cent."
The growth in January came as goods-producing industries gained 0.4 per cent for the month, while services-producing industries rose 0.6 per cent.
Statistics Canada said many of the main drivers for growth in January also contributed the most to the decline in December.
The wholesale trade, transportation and warehousing, and mining, quarrying and oil and gas extraction sectors all rebounded after falling in the previous month.
Wholesale trade gained 1.8 per cent in January, helped by wholesalers of machinery, equipment and supplies, while the mining, quarrying and oil and gas extraction sector grew 1.1 per cent after falling 3.3 per cent in December.
The transportation and warehousing sector added 1.9 per cent in January, more than offsetting a drop of 1.1 per cent in December that was due in part to bad weather.
This report by The Canadian Press was first published March 31, 2023.
The Canadian Press
Canada's economy shows surprising resilience despite rate hikes – BNN Bloomberg
Canada's economy kept growing at the start of this year, defying expectations of a stall and eventual technical recession in the face of the highest interest rates in 15 years.
Preliminary data suggest gross domestic product expanded 0.3 per cent in February, Statistics Canada reported Friday in Ottawa, led higher by oil and gas, manufacturing, and finance and insurance sectors. That followed a 0.5 per cent expansion in the previous month, stronger than expectations for 0.4 per cent growth in a Bloomberg survey.
The Canadian economy is now on track to expand at an annualized rate of 2.8 per cent in the first quarter, assuming growth in March comes in flat. That's much more robust than the 0.5 per cent annualized pace forecast by the Bank of Canada in January, when it signaled a conditional rate pause.
"Today's double-barreled blast of strength is well above even the most optimistic views," Bank of Montreal Chief Economist Doug Porter said in a report to investors. "Suffice it to say that if the strength seen in the opening months of the year persists, the BoC is going to find itself in a tough spot."
Canada's currency reclaimed nearly all of its losses after the release and bonds rallied. The yield on benchmark government two-year debt fell more than 3 basis points to 3.777 per cent at 9:50 a.m. in Ottawa.
The data suggest while some rate-sensitive sectors like housing have already cooled, overall economic growth is still holding up better than expected. It's also at odds with a flurry of early estimates released last week that suggested a pullback in economic activity, with retail, wholesale and manufacturing sales all falling in February.
Friday's numbers will test Governor Tiff Macklem and his officials as they look for evidence that monetary policy is sufficiently restrictive to bring inflation back to the central bank's 2 per cent target. An accumulation of stronger-than-expected data may prompt them to stay on the sidelines for longer or even hike again.
Traders in overnight swaps markets, however, are betting the Bank of Canada's next move will be a cut, given turmoil in global financial markets after the failure of regional U.S. lenders and a government brokered takeover of a European banking giant.
Economists in a monthly Bloomberg survey see 1 per cent annualized growth in the first three months of this year. But that's expected to be followed by two straight quarterly contractions.
During deliberations for the central bank's March 8 decision to hold rates steady for the first time in nine meetings, policymakers said they saw "clear signals" hikes so far were curbing demand. But there are few signs in recent data that the economy is gearing down.
Both goods-producing and services-producing industries were up in January, with nearly all sectors posting increases, except agriculture, utilities and management of companies.
Rebounds in several industries drove the January gain. Many of the key growth drivers were the largest contributors to December's 0.1 per cent decline, including wholesale, transportation, and oil and gas industries. Accommodation and food services activity was also a key contributor.
"The Bank of Canada is likely at a crucial juncture and facing a significant dilemma," Charles St-Arnaud, chief economist at Credit Union Central Alberta Ltd., said in a report to investors. "The central bank may have to choose between fighting inflation and hiking interest rates again or focusing on financial stability and keeping rates on hold."
UK economy avoids recession but businesses still wary
LONDON, March 31 (Reuters) – Britain's economy avoided a recession as it grew in the final months of 2022, according to official data which showed a boost to households' finances from state energy bill subsidies but falling investment by businesses.
With the economy still hobbled by high inflation and worries about a weak growth outlook, gross domestic product (GDP) increased by 0.1% between October and December after a preliminary estimate of no growth.
GDP in the third quarter was also revised to show a 0.1% contraction, a smaller fall than initially thought, the Office for National Statistics (ONS) said on Friday.
Two consecutive quarters of contraction would have represented a recession.
Despite the improvement, British economic output remained 0.6% below its level of late 2019, the only G7 economy not to have recovered from the COVID-19 pandemic.
"The latest release takes the UK a little further away from the recessionary danger zone although the report does not change the overall picture that the economy's performance was lacklustre over the second half of 2022 as the cost of living crisis hit hard," Investec economist Philip Shaw said.
The International Monetary Fund forecast in January that Britain would be the only Group of Seven major advanced economy to shrink in 2023, in large part because of an inflation rate that remains above 10%.
Since then, a string of economic data has come in stronger than expected by analysts.
Ruth Gregory at Capital Economics said Friday's figures showed high inflation had taken a slightly smaller toll than previously thought.
"But with around two-thirds of the drag on real activity from higher rates yet to be felt, we still think the economy will slip into a recession this year," she said.
House prices slid in March at the fastest annual rate since the financial crisis, mortgage lender Nationwide said.
The Bank of England (BoE) last week raised interest rates for the 11th consecutive meeting and investors are split on the possibility of another increase in May.
Britain's dominant services sector rose by 0.1%, boosted by a nearly 11% jump for travel agents, echoing other data which has pointed to a surge in demand for holidays.
Manufacturing grew by 0.5%, driven by the often erratic pharmaceutical sector, and construction grew by 1.3%.
Individuals' savings were boosted by the government's energy bill support scheme and households' disposable income increased by 1.3% after four consecutive quarters of negative growth.
The BoE expects Britain's economy to have contracted by 0.1% in the first three months of 2023 but it forecasts slight growth in the second quarter.
The outlook has improved thanks in large part to falling international energy prices and a strong jobs market.
But the picture could darken again if recent turmoil in the global banking sector leads to lenders reining in loans.
BUSINESS INVESTMENT FALLS
The data suggested businesses remained cautious. Business investment fell 0.2% in quarterly terms, a sharp downgrade from a first estimate of a 4.8% rise after changes to the way the ONS calculates seasonal adjustments.
Earlier on Friday, a survey painted a more upbeat picture for businesses.
Finance minister Jeremy Hunt this month announced new tax incentives to encourage companies to invest, although they were less generous than a previous scheme and came just as corporate tax is due to jump.
The ONS said Britain posted a shortfall in its current account in the fourth quarter of 2.5 billion pounds ($3.1 billion), or 0.4% of GDP.
Excluding volatile swings in precious metals, the shortfall fell to 3.3% of GDP from 4.2% in the third quarter.
The ONS said increased foreign earnings by companies, particularly in the energy sector, helped narrow the deficit.
Britain's financial account surplus – which shows how the current account deficit was funded – comprised large net inflows of short-term, "hot" money. Foreign direct investment was negative in net terms for a sixth quarter running.
($1 = 0.8073 pounds)
Additional reporting by William James, graphic by Vineet Sachdev; Editing by Robert Birsel and Catherine Evans
Our Standards: The Thomson Reuters Trust Principles.