Chinese real estate stocks surged this month. But analyst warns of high expectations vs. 'weak reality'
China's housing prices fell in October due primarily to falling prices in less developed, so-called Tier-3 cities, according to Goldman Sachs analysis of official data.
Future Publishing | Future Publishing | Getty Images
BEIJING — China's real estate sector isn't yet poised for a quick recovery, despite a rally this month in stocks of major property developers.
That's because recent support by Beijing don't directly resolve the main problem of falling home sales and prices, analysts say.
Last week, property developer stocks surged after news the central bank and banking regulator issued measures that encouraged banks to help the real estate industry. It comes alongside other support measures earlier this month.
Shares of Country Garden, the biggest Chinese developer by sales, have more than doubled in November, and those of Longfor have surged by about 90%. The stocks have already given back some of this month's gains.
Meanwhile, iron ore futures surged by about 16% this month — Morgan Stanley analysts say about 40% of China's steel consumption is used in property construction.
The situation is one of "strong expectations, but weak reality," and market prices have deviated from the fundamentals, Sheng Mingxing, ferrous metals analyst at Nanhua Research Institute, said in Chinese translated by CNBC.
Sheng said it's important to watch whether apartments can be completed and delivered during the peak construction period of March and April.
This really is a temporary relief in terms of the developers having to meet less debt repayment needs in the near future…
The new measures, widely reported in China but not officially released, stipulate loan extensions, call for treating developers the same whether they are state-owned or not and support bond issuance. Neither regulator responded to CNBC's request for comment.
"This really is a temporary relief in terms of the developers having to meet less debt repayment needs in the near future — a temporary liquidity relief rather than a fundamental turnaround," Hong Kong-based analyst Samuel Hui, director, Asia-Pacific corporates, Fitch Ratings, said Wednesday.
"The key is that we still need the fundamental underlying home sales market to improve," he said, noting homebuyer confidence relies on whether developers can finish building and delivering apartments.
Earlier this year, many homebuyers refused to continue paying mortgages on apartments when construction was delayed. Homes in China are typically sold ahead of completion, generating a major source of cash flow for developers.
A drawn-out recovery
Analysts differ on when China's property market can recover.
Fitch said a timeline "remains highly uncertain," while S&P Global Ratings' Senior Director Lawrence Lu expects a recovery could occur in the second half of next year.
"If this policy is implemented promptly, this will stop the downward spiral to the developers, this will help to restore the investors' confidence [in] the developers," he said.
Residential housing sales for the first 10 months of the year dropped by 28.2% from a year ago, the National Bureau of Statistics said last week. S&P Global Ratings said in July it expects a 30% plunge in sales for 2022, worse than in 2008 when sales fell by about 20%.
A slowdown in economic growth, uncertainty about ongoing Covid controls and worries about future income have dampened appetite for buying homes.
Adding to those worries are falling prices.
Housing prices across 70 cities fell by 1.4% in October from a year ago, according to Goldman Sachs analysis of data released Wednesday.
"Despite more local housing easing measures in recent months," the analysts said, "we believe the property markets in lower-tier cities still face strong headwinds from weaker growth fundamentals than large cities, including net population outflows and potential oversupply problems."
The report said housing prices in the largest, tier-1 cities rose by 3.1% in October from September, while Tier-3 cities saw a 3.9% drop during that time.
About two years ago, Beijing began to crack down on developers' high reliance on debt for growth. The country's most indebted developer, Evergrande, defaulted late last year in a high-profile debt crisis that rattled investor confidence.
Worries about other real estate companies' ability to repay their debt have since spread to once-healthy developers.
Trading in shares of Evergrande, Kaisa and Shimao is still suspended.
While Covid controls have dragged down China's growth this year, the real estate market's struggles have also contributed significantly.
The property sector, including related industries, accounts for about a quarter of China's GDP, according to analyst estimates.
"I think the real estate sector will become lesser of a drag to the economy in 2023," Tommy Wu, senior China economist at Commerzbank AG, said Wednesday.
"It is too early to tell whether the measures rolled out so far will be enough to rescue the real estate sector," he said. "But it feels more assuring now because it seems more likely that more forceful measures will be rolled out if the real estate downturn still doesn't turn around meaningful in the coming months."
A longer-term transformation
Ultimately, China's real estate industry is undergoing a state-directed transformation — to a smaller part of the economy and a business model far less reliant on selling apartments before they're completed.
The property market has shrunk by roughly one-third compared to last year, and will likely remain the same size next year, S&P's Lu said.
State-owned developers have fared better during the downturn, he pointed out.
In the first three quarters of the year, Lu said sales by state-owned developers fell by 25%, compared to the 58% sales decline for developers not owned by the state.
And despite recent policy moves, Beijing's stance remains firm in dissuading home purchases at scale.
Whether it's messaging from the National Bureau of Statistics or the People's Bank of China, official announcements this month reiterated that houses are for living in, not speculation — the mantra that marked the early beginnings of the real estate market slump.
Latest real estate numbers for Delta, BC – Delta Optimist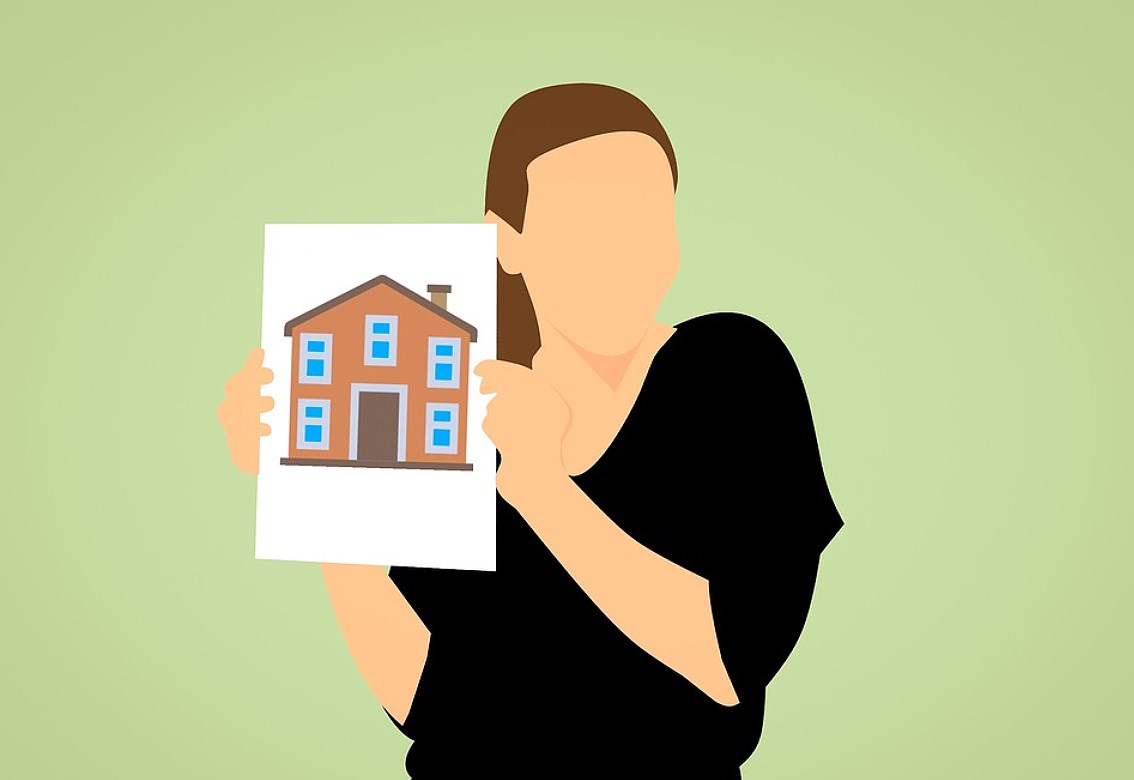 Things are lagging more than usual when it comes to real estate activity in Delta and the Lower Mainland.
The Real Estate Board of Greater Vancouver (REBGV) says that while November is typically a quiet month of market activity based on seasonal patterns, last month's home sale and listing totals lagged below the region's long-term averages.
The REBGV reports that residential home sales in the region last month saw a 52.9 per cent decrease from the sales recorded in November 2021, and a 15.2 per cent decrease from the homes sold in October 2022.
Last month's sales were also 36.9 per cent below the 10-year November sales average.
According the REBGV, the benchmark price for a single-detached house in Ladner last month was $1,298,700, down 1.4 per cent from the previous month while down 3.6 per cent from November 2021.
The benchmark price for a Tsawwassen detached house last month was $1,464,800, down 4.6 per cent from the previous month while down 2.5 per cent from November 2021.
The REBGV also notes the benchmark price from a townhouse in Ladner in November 2022 was $909,900, down 3.4 per cent from November 2021. The benchmark price for a Tsawwassen townhouse last month was $925,500, down 4.1 per cent from November 2021.
The benchmark price for a Ladner condo last month was $699,400, which is up 10.9 per cent from the same time last year, while a Tsawwassen condo was $718,200, which is up nine per cent from the same time last year.
Meanwhile, the Fraser Valley Real Estate Board (FVRB) says that with sales this November were down almost seven per cent from October, and new listings were off by more than 20 per cent, the Fraser Valley housing market continues its slowing trend heading into the holiday season.
However, despite the market slowdown, opportunities are available, as evidenced by brisk turnover time frames.
According to the FVRB, the benchmark price for a single-detached house in North Delta last month was $1,272,600, down 10.3 per cent compared to November 2021.
The benchmark price for a North Delta townhouse last month was $827,900, down 2.1 per cent from the same time last year. The benchmark price for a North condo last month was $544,000, up almost seven per cent compared to November 2021.
Accacia tackles the real estate industry's massive carbon emissions problem – TechCrunch
The real estate and infrastructure sectors contribute about 40% of global carbon emissions, and part of solving the climate crisis is fixing how those industries work. Accacia gives large property owners a way to track their carbon impact in real-time by integrating with ERPs and property management systems like Yardi. It's already been deployed to over 20 million square feet of real estate in Asia and announced today $2.5 million in seed funding that will be used to expand across Southeast Asia, the Middle East, the United States and Canada.
The funding was led by Accel and B Capital. Participants included Blume Ventures, Good Capital, Zerodha's Rainmatter Fund, Loyal VC and angel investors.
Founded in 2022 by Annu Talreja, Piyush Chitkara and Jagmohan Garg. Before Accacia, Talreja worked for more than 15 years in real estate, with companies like AECOM and Marriott.
During that time, she saw an evolution in how the industry was affected by climate-related events.
"Climate change-led flash floods, hurricanes and forest fires have impacted property prices globally and rising energy costs have necessitated the use of alternative energy sources," she told TechCrunch. "Unlike many other sectors, the impact of climate change in real estate is 'here and now' and as someone who has worked on building design, construction and investments, the combination of my skill sets allowed me to look at this impact in a holistic way."
Accacia's target customers are large real estate owners and asset managers, including REITs, pension and sovereign funds, and developers. Most own and manage real estate AUMs of more than $1 billion. Accacia's platform can track carbon emissions from all investment asset classes, including commercial, retail, multi-family housing and data centers. It is also used by consulting firms that are serving real estate and infrastructure companies that have set net-zero goals.
Emissions tracked by Accacia include Scope 1 (direct emissions), Scope 2 (indirect emissions from purchasing generated energy) and Scope 3 (emissions from a company's value chain) for real estate, including embodied carbon, financed emissions and emissions from business operations.
An example of how Accacia can be used is a commercial real estate fund that has over 10 million square feet of assets. After it deployed Accacia, it was able to cut its direct emissions by 20% within the first six months of using the platform. Another client, a listed hotel company with more than 100 assets, used Accacia to reduce its Scope 3 emissions through the platform's vendor recommendation engine.
In a statement about the investment, B Capital partner Karan Mohla told TechCrunch, "As an industry, real estate and infrastructure requires a nuanced and focused approach towards climate reporting, adaptation and mitigation. Accacia is taking a leadership role in building a global platform in solving this challenge. A B Capital. we believe in their vision of building a tech-led and scalable SaaS platform to get to net zero targets for real estate owners and asset managers."
Property assessments expected to rise despite real estate cooling off – Times Colonist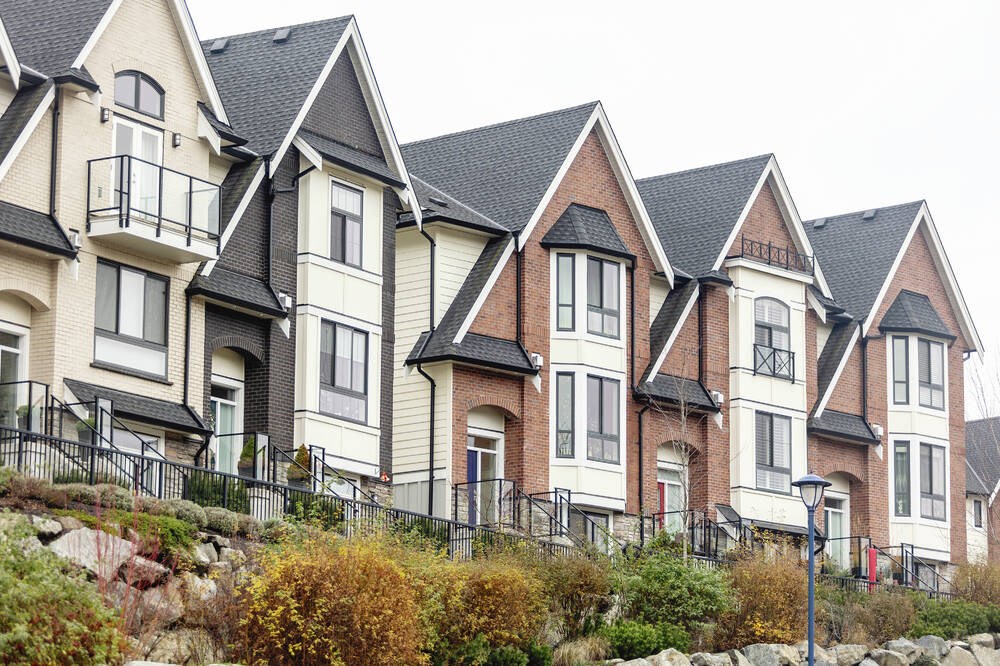 The after-effects of a blistering hot real estate market will be felt into 2023, as B.C. Assessment warns property owners to be prepared for a five to 15 per cent jump in their annual property assessments.
Although the market cooled off considerably across the province in the second half of this year, assessment values are still expected to eclipse those of last year, according to preliminary information gathered by the assessment authority.
Assessor Bryan Murao emphasized that assessments are based on market values for similar properties sold up to and around July 1 of this year, a few months after property prices peaked in March and April.
Since July 1, the market has changed as interest rates continue to rise and overall sales volume has declined, he said. "As a result, your next property assessment will likely be higher than what the current market value might be."
The new assessment notices will be mailed out in the first week of January.
The assessment is the estimate of a property's market value as of July 1 and physical condition as of Oct. 31.
To determine value, assessors take into account current sales in an area as well as the size, age, quality, condition, view and location of a property.
In January 2022, homeowners in Greater Victoria saw their annual property assessments increase by an average of 22 to 35 per cent — something that could happen again this year for some owners, Murao said.
The assessment authority is once again sending early notification letters to a small number of properties around B.C. that could experience an increase or decrease in value outside the normal range — including those facing a 30 to 40 per cent increase or decrease.
Murao said no single region experienced more of an increase than others. "What the market has done is quite smooth across the entire province — you've got typical changes everywhere," he said.
On Vancouver Island, the larger increases tend to be in urban areas, especially where new condo developments have been built, but there are no "hotspots" of note.
Changes in assessed value do not necessarily mean a change to amounts paid in property taxes — what affects individual property taxes are assessment changes relative to the average change in their community. A higher-than-average increase might bring higher taxes, while a bigger-than-average drop might decrease them.
Those who feel that their property assessments do not reflect market value as of July 1 can appeal, but Murao said the assessment authority does not expect to see much of an increase in the number of homeowners challenging their assessments this year.
Each year, more than 98 per cent of property owners accept their property assessments without proceeding to a formal, independent review.
Murao said one of the reasons for the low appeal rate is the public seems to have a better understanding of the true relationship between assessed values and property taxes.
aduffy@timescolonist.com