Three Canadian Women on What it Takes to Rise in Real Estate Investing
When Liza Rogers made the jump to real estate, she was looking to reinvent herself. At 40, she was a contractor in the gig economy — she had worked on cruise ships, as an international tour guide, at two Olympic Games — but was starting to feel uncertain about what her future would hold.
"This was at a time when people were starting to say you can't depend on your pension plan to look after you through retirement, you have to be responsible for your own financial future," she says. "I wanted to keep my great lifestyle, I wanted to continue to travel, to eat at great restaurants with friends. I realized I needed to find a way to create a more empowering financial future."
In considering her options for a second career, real estate seemed like an obvious choice. Unlike other career paths with high income potential, successful real estate investing doesn't require formal training, and the learning curve is approachable.
"Real estate is one of the few businesses where if the deal is right, the bank will lend you up to 95% of the money you need to get a mortgage," she adds. "That basically means you're getting up to 95% of your new business funded."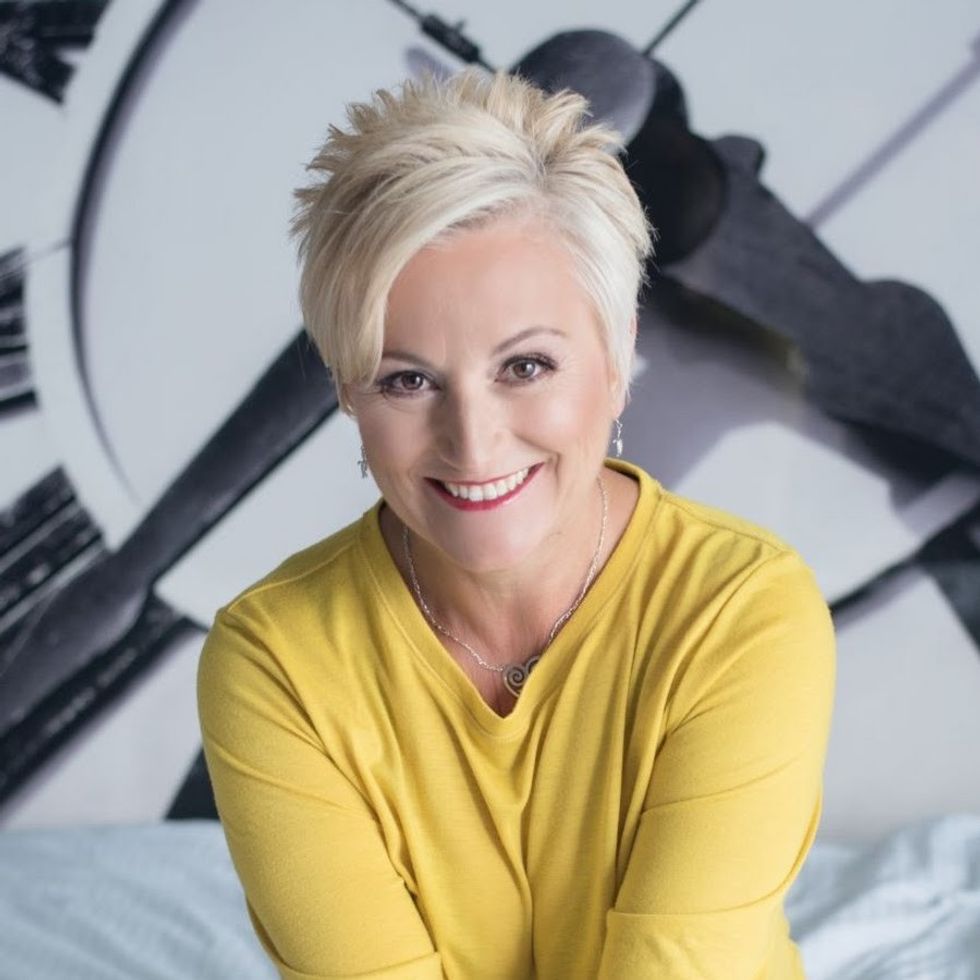 Rogers decided to go at her real estate journey collaboratively. In 2016, she founded the Women's Real Estate Network (WREN), a social enterprise where members in Victoria and Vancouver can network and collaborate on income-generating real estate deals.
Rogers says the typical age range of WREN members is between 35 and 65, and members usually have some experience in real estate.
"They might run an Airbnb, have their first investment property, or have a suite in their house they rent out," she says. "They're realizing there's legs to this real estate stuff, but they've reached a point where they can only go so far on their own. That's where the power of having a network comes in."
While some members are motivated by the income potential of real estate investing — "we're in a time where people don't want to go back to their normal jobs and work for shit wages anymore, they're demanding better," says Rogers — others have come to it as a necessity. And Rogers finds there is a lot of value in the club for those needing to restructure their financial futures in light of big life changes.
"There's a 90% chance that whatever someone is going through currently, another member has gone through the same thing. Someone's gone through bankruptcy, someone's gone through a divorce, someone's had an early death in the family, someone's had children that have needed help," she says. Through WREN, members can work towards achieving financial independence, while reaping the benefits of belonging to a community.
"One of the things I always say to people who are interested in getting into investing is to surround yourself with people who are doing it," says Rogers. "Find a network in your local community, join a meet-up group that has regular real estate education sessions, surround yourself with action-takers. Eventually, you'll get the confidence to take a step that you feel good about, and that's where the empowerment comes from."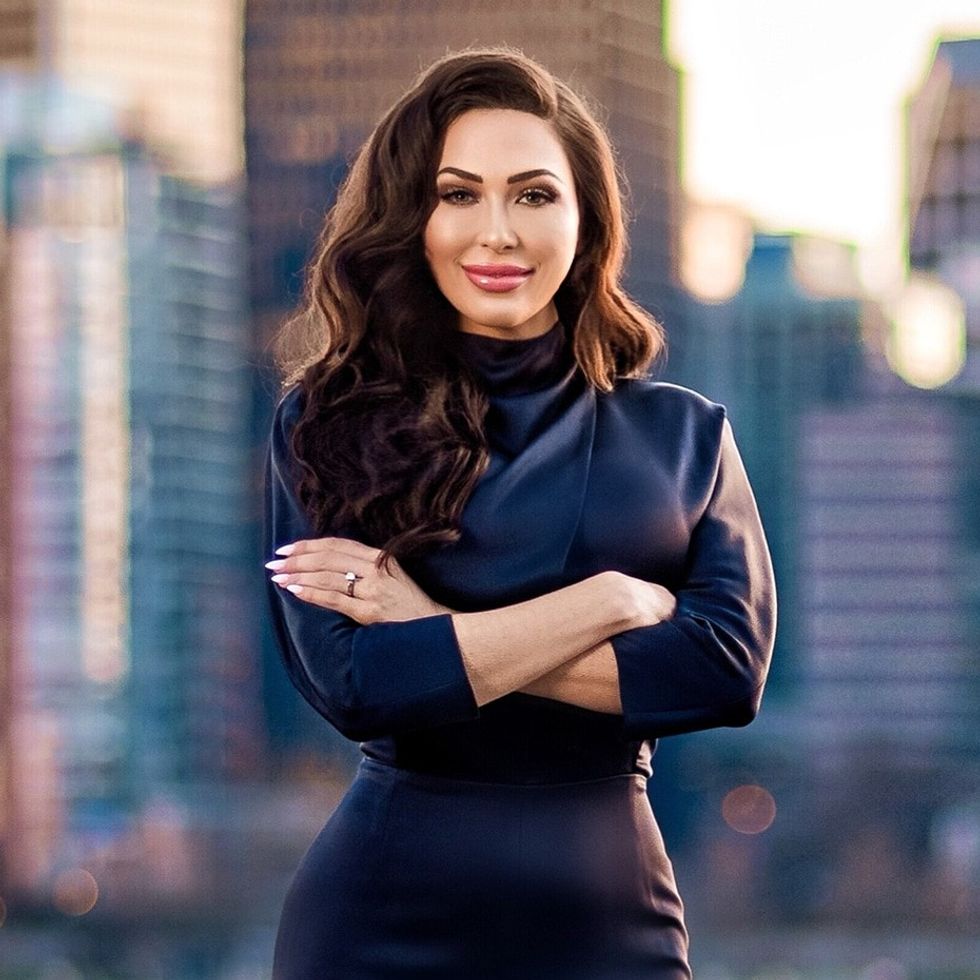 "WREN is a big part of my life, and Liza has built a solid foundation for women to show up and feel supported," says Ava Benesocky. She joined WREN after relocating to Vancouver in 2020. As a long-time real estate professional, she was seeking an avenue to connect with like-minded individuals. "I went to my first meeting and it was such a great place to be. It's a tribe of women that came together to bounce ideas off one another and ask for support."
For Benesocky, real estate has always been a passion. It was her first career — she became an agent at 22 — and these days, she's focussed on paying her success forward.
In 2020, she co-founded CPI Capital, for which she currently serves as Chief Executive Officer. Through CPI, investors can access passive investment opportunities for a variety of asset classes, allowing for those without the time or experience necessary to invest in real estate to reap the benefits — "but they're completely hands off," she adds.
As a woman in private equity, Benesocky often feels like an outlier, but she knows the importance of showing up.
"Being the only woman on calls with property managers, asset managers, acquisition directors — it was definitely a challenge when I was getting into this space," she says. "It's rare to see women investing in real estate, and it's especially rare to see women in leadership roles at real estate investment firms, such as the one I run. That's why I have a huge passion for educating women on how to take control of their financial futures, and really planting those seeds in their minds."
Benesocky believes all women should not only understand the importance of investing, but be aware of the financial products available to optimize investments.
"It goes without saying the more you understand about investing, the more confident you'll be," she adds. "Knowing how to manage wealth should be a key priority for women."
Cheri Crause had been working in the financial planning sector for 25 years when she got her first taste of real estate investing. She invested in her first income property in 1997 and became more immersed in the years to follow. In 2016, she switched gears entirely to real estate; she sold her financial practice, obtained her real estate license, and began developing purpose-built rentals. She also became a sponsor for WREN.
"It was a matter of timing," says Crause of her involvement in the purpose-built rental sector. "I went to the City and asked, 'what are you looking for?'"
On top of that, she realized investing in multi-family properties would help her reach her goal of financial freedom quicker than if she was to invest in other asset classes, such as single-family homes. With that said, she recognizes that successful real estate investing is a long game.
"People think real estate is easy to do. Like it's easy money and the sky's the limit," she says. "And in some ways that's true, there are a lot of rewards with it, but don't think you don't have to work.
"If you're in it as a short-term play, your chances of losing are high. That's the challenge — to remember when things are booming and going through the roof, there's always a downside. Everything is cyclical and you have to be prepared for that and know what your strategy will be through the downturns. Having a support network in place can really help."
In Uncertain Times, Vancouver Island's Real Estate Market Serves Stability
A real estate investment will always benefit you in the long run, but the hard part of playing the realty game is timing: understanding when to sell and when to buy as markets ebb and flow with the economy. In British Columbia's real estate market, Vancouver Island makes this a little bit easier.
While the Lower Mainland market has largely been reactive to this year's numerous (and ongoing) Bank of Canada interest rate hikes, Vancouver Island has remained relatively stable — a few small bumps, rather than a rollercoaster.
"Sales have increased month over month and pricing remains relatively stable, with just a slight dip over this time last month," says Christine Ryan, Vancouver Island-based Sales Manager at Sotheby's International Realty Canada. "This would indicate that the rate hike has contributed to slight pricing adjustments, but has had no effect on the purchasing activity of buyers."
Meanwhile, over in Metro Vancouver, residential sales increased by about 12.8% from September to October, according to the latest statistics by the Real Estate Board of Greater Vancouver (REBGV), but were actually down 45.5% compared to October 2021, and down 33.3% compared to the October average of the past 10 years.
Ryan says that after a relatively quiet summer and early fall season, the sales activity the Vancouver Island real estate market is currently experiencing indicates that prices are more or less an accurate reflection of market conditions, and that "buyers are responding favourably."
"Sales are up overall 17% over the previous month in Greater Victoria, with a 3% increase elsewhere on the Island," Ryan says — and that's often the case on the Island this time of year.
A quantitative way to identify which way a real estate market is leaning is to look at the sales-to-active-listings ratio (SAR), dividing the number of sales by the total amount of active listings. A ratio of under 12% is usually defined as buyers market, a ratio over 20% generally indicates a lean towards sellers, and anything in between shows balance in the market. According to the Vancouver Island Real Estate Board's statistics, October registered 249 sales and the amount of active listings hit 1,360, giving us a ratio of 18.3% that indicates a healthy balance.
"We typically have a relatively healthy fall market on the Island. Our temperate climate attracts snowbirds who tend to travel west and property shop in the fall. I would suspect that the desire to be settled in a new home for Christmas and the New Year is a driver for this seasonal increase in market activity. Clearly, motivated sellers and motivated buyers are coming together to strike a deal with the guidance of their respective realtors."
As Ryan has previously said, Vancouver Island is blessed with one of the most stable real estate markets in Canada, and that stability becomes even more appealing when the surrounding markets are in a constant state of flux and uncertainty. Extreme highs can be fun, but that can often mean extreme lows are possible too.
Sometimes, there's nothing better than stability and reliability.
---
This article was produced in partnership with STOREYS Custom Studio.
Written By
STOREYS Custom Studio
Content by STOREYS Custom Studio is created in partnership with companies and brands looking to tell their own stor(e)y.
Big White real estate values have spiked despite a slowdown in sales, report says
Prices for vacation homes at Big White exploded this year despite a slowdown in sales, according to the Royal LePage Winter Recreational Property Report released Tuesday.
The Royal LePage report indicates that the median price of a single-family detached home in Big White's recreational property market for the first 10 months of the year increased 45.5 per cent year-over-year to $1,600,000, while the median price of a condominium increased 11.1 per cent to $500,000.
A house or condominium slope-side or at mountain base prices typically starts at $900,000 and $400,000, respectively.
That price jump for single-family detached home is the biggest in the province. In contrast, Sun Peaks saw a 13-per cent increase, Revelstoke saw a 13.3-per cent increase and Whistler saw a 14.9-per cent increase.
Royal LePage expects the upward price trajectory will continue into 2023 and estimates a rise by another seven per cent.
Despite the rising cost of a resort area home, total sales were down 33 per cent year-over-year in the region,
"Transactions at the upper end of the market are largely responsible for the dramatic price increases in the single-family segment, as Big White continues to attract luxury recreational property buyers," Andrew Braff, sales representative, Royal LePage Kelowna said in a press release.
"However, demand has slowed over the last year as buyers adjust to the rising interest rate environment and sellers feel less urgency to list their properties.
"As activity moderates, we are seeing fewer multiple-offer scenarios compared to last year."
Braff noted that luxury property owners are less impacted by changes in the market, and are more likely to keep their properties in the family long term, for several generations to enjoy.
In addition to local buyers, the world-renowned ski region attracts demand from across the border and around the globe. However, pandemic travel restrictions over the last two years have forced some international homeowners to visit their recreational properties less frequently.
Thirty-two per cent of U.S. citizens living in border states who currently own a recreational property in Canada have purchased a home in British Columbia. Of those who plan to purchase recreational property in Canada, 33 per cent say they intend to purchase in the province.
Big White is not the only resort seeing this kind of real estate increase.
Canada-wide popular ski regions have posted double-digit year-over-year home price appreciation since the beginning of 2022, despite rising interest rates and price declines in the residential market. Nationally, in the first 10 months of the year, the median price of a single-family detached home increased 15.1 per cent year-over-year to $1,042,700.
All recreational regions surveyed recorded double-digit declines in the number of homes sold during the first 10 months of 2022, compared to the same period last year, when demand for properties reached historical highs.
Royal LePage recreational property market experts across the country report more balanced conditions and an increase in inventory, compared to 2021.
How much are real estate prices going to drop in the GTA?
The average price of a house is forecasted to drop by nearly 12 per cent in the Greater Toronto Area (GTA) next year.
According to Re/Max Canada's housing market outlook for 2023, the GTA's currently balanced market is expected to continue next year.
As per the report, house prices rose 11 per cent from $1,086,155 last year to $1,203,916. But for 2023, average residential sale prices are expected to drop 11.8 per cent to about $1,061,854, which is a roughly $142,000 price difference.
As prices start to decrease, Re/Max says there will be three main trends that will carry on into the new year.
"Continued interest rate increases and associated price adjustments, rising unemployment due to an economic slowdown, and new opportunities to engage in the market for buyers and sellers because of improved affordability," Re/Max Realtron Realty broker, Cameron Forbes, said
This could be good for prospective homebuyers, as Forbes says there will be fewer competitors to deal with, reduced prices and more options to choose from on the market.
"Meanwhile, sellers will have a trade-up advantage, reduced competition of listings, a stronger ability to re-locate to the suburbs, and have all of the advantages that buyers do, too," Forbes said.
Currently, the most desirable neighbourhoods are based on location, affordability, and access to transit.
The continued rising interest rates, however, will still make it a slower real estate market for all in the GTA. Re/Max notes this will particularly impact first-time homebuyers, as many choose to put their dreams of owning real estate on the back burner due to a lack of affordability.
Toronto's luxury real estate market is also expected to continue to cool down next year due to economic pressures.
"It's important to also consider some key context for the GTA. The pandemic between Spring 2020 and early 2022 were outliers in terms of pricing and demand, and factoring out those years in assessing what lies ahead for the region is important as we slowly tilt back to a post-pandemic recovery," Re/Max Canada President, Christopher Alexander, said in the report.
"This moderating market is an opportunity for homebuyers to take the time to consider their needs, assess opportunities patiently and ultimately make a wise purchasing decision and investment in the long run."
On top of the GTA, Durham region, London, Kitchener-Waterloo, Barrie and the Georgian Bay area are expected to see average house prices decline between two to 15 per cent next year.
Hamilton, Burlington, Oakville, Brampton, Mississauga, Niagara, and Peterborough are among some of the regions where sale prices will actually increase between two to eight percent in 2023.
"Hamilton-Burlington, Brampton, Mississauga and Niagara are buyer's markets, while Sudbury, Muskoka, Durham York Region, Haliburton, Ottawa and Peterborough and the Kawarthas favour sellers," the outlook report reads.