Colonnade Bridgeport, Fiera acquire Ottawa redev site | RENX – Real Estate News EXchange
Colonnade Bridgeport and Fiera Real Estate have acquired a prime, five-acre urban redevelopment site just east of downtown Ottawa with a development capacity of up to 2.3 million square feet.
The firms announced the new partnership and transaction Monday morning. Fiera Real Estate made its share of the purchase on behalf of the Fiera Real Estate Core Fund LP.
Currently home to Dustbane Products Ltd., a manufacturer of sustainable cleaning products and equipment, the site currently consists of 155,376 square feet of industrial buildings.
Financial details were not disclosed.
The property is located just over three kilometres from Parliament Hill and downtown Ottawa and is located at a unique hub of multimodal transportation in Ottawa: it is adjacent to the Ottawa Train station, the Tremblay light rail transit station, Highway 417, and is directly connected to Ottawa's extensive pedestrian and cycling pathways.
The redevelopment property
Colonnade BridgePort and Fiera Real Estate completed a sale leaseback with Dustbane, with a vision to re-develop the site into a mixed-use, high-density community hub.
"The leaseback provides us with an attractive income return from a quality tenant and allows us the time to master-plan the project, and Dustbane the time to find an alternative location," said Hugh Gorman, CEO of Colonnade BridgePort, in the announcement.
"Looking ahead, we see a vibrant, walkable, cycle-friendly, transit-oriented community with quality mixed-use development that includes sustainable residential and commercial uses that generate long-term income returns for investors."
Located along Tremblay Road in an area which used to be mainly industrial and commercial, the neighbourhood has been undergoing a transformation during the past few decades.
Linked by a walking path (over Highway 417) to the city's RCGT Stadium baseball park, it's now amid an expanding commercial and retail hub which includes the expansive The Trainyards retail development.
Existing Colonnade, Fiera partnerships
Colonnade BridgePort and Fiera Real Estate have partnered on several developments in the Ottawa area including Westboro Connection, a successful transit-oriented mixed-use development in the heart of Westboro, and Hintonburg Connection, a transit-oriented purpose-built high-rise rental building located close to Tunney's Pasture LRT station.
"Fiera is a great partner and we have aligned objectives to build transit-oriented, mixed-use developments that are setting the standard for the Ottawa residential and commercial markets," Gorman said in the release.
"These projects enhance the communities where we build and they also provide attractive risk-adjusted returns for our investors.
"We look forward to working with Fiera to create a long-term vision for this new opportunity."
Dustbane is a long-standing business in Ottawa, with a history stretching back more than a century.
"We have operated on the site for most of our 112 years and wanted to ensure we sold the site to an owner who would redevelop and manage the site for the long term," Benjamin Merkley, president of Dustbane, in the release.
"Colonnade BridgePort and Fiera Real Estate are very reputable organizations with a common goal to enhance the communities they develop in.
"Once we saw their vision, we knew they were the right buyer."
With the closing complete, Colonnade BridgePort will now begin to execute the strategy to translate the vision for the site into a master plan for this unique new community.
About Colonnade BridgePort, Fiera Real Estate
Colonnade BridgePort is a 35-year-old firm which offers a fully integrated, real estate services platform throughout the real estate lifecycle. It is headquartered in Ottawa, with offices in Mississauga and downtown Toronto.
Colonnade BridgePort's residential focus is to develop and manage modern apartment buildings, located in desirable neighbourhoods along Ottawa's transit corridors.
Fiera Real Estate is a global real estate investment management platform serving investors in Canada and the United Kingdom. Fiera Real Estate globally manages over $6.4 billion of commercial real estate through its investment funds and accounts as of March 31.
Fiera Real Estate has assembled a highly diverse portfolio, both geographically and across multiple asset classes.
REAL ESTATE: Home Sales Vital To Economic Recovery – Agassiz-Harrison Observer
Having pushed the restart button and emerged into the "New Normal," we discover that B.C.'s economic engine is but a shadow of its former self. Citizens and businesses must now face the long-term consequences of the national measures taken to combat the Covid-19 pandemic. No amount of government stimulus funding will make up for the loss of personal income, investments and business revenue incurred during the shutdown, and all the federal stimulus money that was pumped into our willfully stalled economy, must somehow be re-paid. Quoting figures released by Mike Campbell, Money Talks, the current debt burden per Canadian individual, including children and seniors, has increased by $29,000 in the last 65 days!
The burden of this debt is now to be shouldered by us all, and it will ultimately be recovered in some form of taxation. The government felt certain Canadians could shoulder an increase in the Federal Carbon Tax during the shutdown, so will they be looking to increase taxes or create new ones to keep Canada solvent?
It is critical that increased taxes are not further eroding one of the main economic growth factors like the housing and real estate market to compensate for overspent coffers. The real estate industry just had the new Foreign Buyers Speculation tax levied upon it in early 2019, and it ultimately had a negative effect on home sales and not the desired outcome of making housing more affordable in B.C..
Real estate sales transactions are already subject to taxation for home buyers, but at present, there is no taxation due upon the completion of a sale by sellers, unless you are a foreign national. Home buyers in B.C. already pay a provincial Property Transfer Tax (PTT) when they buy a home. The tax is charged at a rate of one per cent on the first $200,000 of the purchase price and two per cent on the remainder up to and including $2 million. The PTT is 3 per cent on amounts greater than $2 million. If the property is residential, a further two per cent PTT is payable on the portion greater than $3 million. Home buyers must also pay GST/HST tax on the purchase of a new or completely renovated home. Currently the title owner's profits from the sale are not subject to taxation unless the sale of the home is deemed income. Foreign buyers are subject to different taxation laws and already pay taxes on both the purchase and sale of landholdings in B.C..
In 2020, over 530,000 real estate sales transactions are projected to be completed in Canada, and for most part, profits collected from those sales are not currently subject to any taxation. It is one of the last sales a citizen can complete without the long arm of government taking a percentage of what they deem a compulsory contribution to federal revenue. Could this be slated to change in the near future? Is the government eyeing this untapped source of sales taxation? Would you be able to achieve your long term real estate goals if you had to pay taxes on the sale of your home or property? Most households need every penny earned in a real estate sale to make their next home purchase a reality, or they are counting on that income for their retirement. An ill-timed tax on landholding sales profit could bring with it disastrous consequences for the longevity of the market and the failing economy.
Resale housing transactions are one of the biggest drivers of economic growth, and a key factor to our recovery, as ancillary spending is attributed to more than $32 billion per year across the country. The Canadian Real Estate Association released their report titled "Economic Benefits Generated by Home Sales and Purchases over the MLS System" in October of 2019. Their findings showed the direct and indirect employment resulting from home sales is significant, and an estimated 234,015 jobs were generated nationally by average annual resale housing activity between 2016 and 2018. The report stated some $64,100 in ancillary expenditures are generated by the average housing transaction in Canada over a period of three years from the date of purchase. Home purchases and sales create significant spending and major spin-offs to other industries. Finance, insurance, construction, manufacturing and professional service sectors all benefit greatly from home sales. Any new tax levied on real estate transactions would have immediate, negative trickle down effects that would stifle badly needed economic growth.
In conclusion, citizens and businesses alike are tasked to find creative new ways to keep an income stream and their own budgets balanced with less, and the government must find new revenue streams to offset their spending without further hampering economic regrowth. It is imperative that key economy building industries like real estate and the re-sale housing market remain stable, so the economy does not come to a complete standstill and create a great depression of more foreclosures and insolvencies.
We are facing one of the greatest challenges of our time in rebuilding the Canadian economy, and real estate and the housing market will play a monumentally significant factor in how quickly we are able to jump start our economic engine.
Freddy Marks, together with his daughter Linda Marks, runs Agassiz's 3A Group Sutton Showcase Realty. He has been a Realtor in Canada and Germany for more than 30 years, and currently lives in Harrison Hot Springs.
agassizHarrison Hot SpringsReal estate
Alberta overhauls real estate regulator in wake of prior dysfunctional board – Bashaw Star
EDMONTON — Alberta is restructuring its real estate regulator, eight months after the government fired the previous board on the grounds it was irredeemably dysfunctional.
"Bill 20 … is the next step in the process to reform the governance of (the board) and to restore the faith of Albertans and the real estate industry in the real estate regulator," Service Alberta Minister Nate Glubish said Wednesday prior to introducing the legislation in the house.
"The end result will be a new governance structure that will increase transparency, improve accountability and ultimately restore good governance to the real estate regulator."
The Real Estate Council of Alberta licenses and regulates residential and commercial real estate agents and brokers, mortgage brokers, and property managers.
Last October, Glubish fired the existing board and appointed an interim administrator.
The move followed a third-party audit that reported the previous board had broken down, foundering under fractious interpersonal relationships and poor dealings with those in the industry.
The KPMG report also found key committees were left empty, meetings were not held and there was a lack of oversight on spending.
The bill would restructure the council overseen by a board of directors, with four new industry councils: residential real estate agents and brokers; commercial real estate agents and brokers and commercial property managers; mortgage brokers; and residential property managers and condominium managers.
These new industry councils would identify and address issues related to their parts of the real estate sector, setting standards and rules and determining licensing requirements.
There would also be a new dispute resolution process and board members and industry council members would not be allowed to sit on disciplinary hearings. Those hearings would be staffed by industry people or members of the public at large.
The council would also have to make public staff salaries and meeting minutes.
Condominium managers would be added to the groups overseen by the regulator while real estate appraisers would be removed, given they are self-regulated through their own industry association.
The Alberta Real Estate Association called the bill a critical first step towards reform.
"Refocusing the real estate regulator on common sense regulation will better protect the public and improve the real estate industry, while greater openness and transparency standards will help rebuild eroded trust," Kristie Kruger, chairwoman of the association, said in a statement.
The association represents more than 10,000 realtors and 10 real estate boards.
This report by The Canadian Press was first published June 3, 2020
Dean Bennett, The Canadian Press
Does a spouse's real estate ownership cancel out first-time homebuyer qualifications? – MoneySense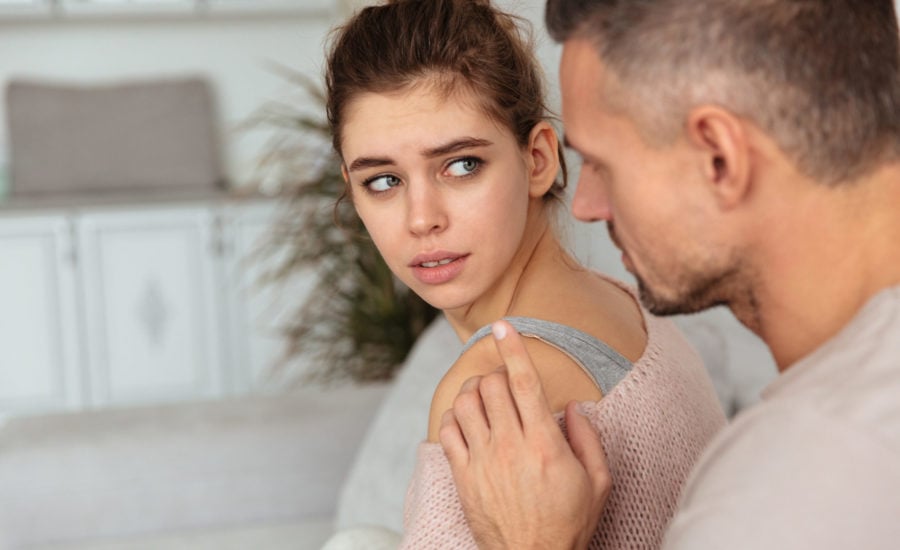 Q. My husband and I married recently, and we have lived together in a rental apartment since we got engaged and married. He has a condo, which he purchased seven years ago, but he has not lived there for the past three years. I've never lived in that condo and he didn't use the Home Buyers' Plan to purchase it. If we were to purchase a property together, to live in as our matrimonial home:
Am I eligible to use first-time homebuyer programs? How about my husband?
If I am eligible, but my husband is not, can I buy a joint property and I still use first-time homebuyer benefits?
–Meredith
A. There are a few first-time home buyer incentives from the federal and provincial governments. The Home Buyers' Plan (HBP) allows a withdrawal of up to $35,000 from your Registered Retirement Savings Plan (RRSP) to use towards the purchase of a qualifying home. Both spouses can utilize the $35,000 limit if they qualify.
And to qualify, you must be a first-time home buyer, meaning you did not occupy a home that you or your spouse owned in the four years prior to buying a home. Since you never lived in your husband's condo, you should qualify. Given he has not lived there for the past three years, he will qualify once he gets to the fourth year of not living in the condo.
To clarify, if you bought a new home in 2020, he would need to have not lived in the condo he owns after January 1, 2016. If he lived in the home in 2017, he may not qualify as a first-time home buyer until January 1, 2022.
There is a federal Home Buyers' Amount that you may both be eligible for as well, Meredith. It uses the same four-year qualifying period as the HBP. The tax credit is $5,000, but the tax reduction or refund is only 15 % of that amount—so, $750. It is a non-refundable tax credit, so you must have tax owing in order to benefit from the tax savings.
Note that special rules may apply for both the HBP and Home Buyers' Amount for persons with disabilities or people related to persons with disabilities.
The federal government also recently introduced a First-Time Home Buyer Incentive of up to 5% for resale homes, and up to 10% for newly constructed homes. However, in order to qualify, in addition to meeting the four-year ownership test, your annual income cannot exceed $120,000, and you cannot borrow more than four times your annual income.