Construction & Real Estate industry M&A deals total $6.5bn in North America in February 2022 – DesignBuild Network
Total construction & real estate industry M&A deals worth $6.5bn were announced in North America in February 2022, led by Blackstone Real Estate Income Trust's $5.8bn acquisition of Preferred Apartment Communities, according to GlobalData's deals database.
Embed this chart

Embed this chart into your website

Copy and paste the image source into your website to display the chart.

The value marked an increase of 57.3% over the previous month of $4.1bn and a rise of 6.1% when compared with the last 12-month average of $6.08bn.
North America held a 59.83% share of the global construction & real estate industry M&A deal value that totalled $10.78bn in February 2022. With a 59.46% share and deals worth $6.41bn, the US was the top country in North America's M&A deal value across construction & real estate industry.
In terms of M&A deal activity, North America recorded 47 deals during February 2022, marking a decrease of 44.71% over the previous month and a drop of 22.95% over the 12-month average. The US recorded 44 deals during the month.
North America construction & real estate industry M&A deals in February 2022: Top deals
The top three construction & real estate industry M&A deals accounted for 99.6% of the overall value during February 2022.
The combined value of the top three construction & real estate deals stood at $6.43bn, against the overall value of $6.5bn recorded for the month.
The top three construction & real estate industry M&A deals of February 2022 tracked by GlobalData were:
1) Blackstone Real Estate Income Trust $5.8bn acquisition deal with Preferred Apartment Communities
2) The $593m acquisition of First Alert by Resideo Technologies
3) Resolute Forest Products $39.25m acquisition deal for 50% stake in Resolute-LP Engineered Wood Larouche and Resolute-LP Engineered Wood St-PrimePartnership
Nanaimo Real Estate Market Report: January 2023
NANAIMO – Calm start to the year indicates a great time to buy
In January, 46 single-family homes sold in Nanaimo, down 33 per cent from December and 26 per cent from the previous year.
Active listings of single-family homes on the Mid-Island rose 108 per cent year-over-year, but dropped by 4 per cent from December.
The average price for a single-family home in Nanaimo was $795,527 in January, a 23 per cent drop from last year.
Montreal home sales down 36% from January 2022: Quebec real estate association
MONTREAL — The Quebec Professional Association of Real Estate Brokers says Montreal's January home sales fell to a level not seen since 2009 as the market slowdown continued.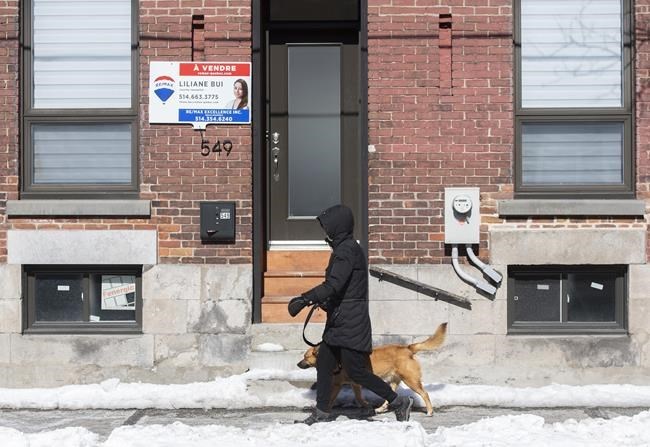 MONTREAL — The Quebec Professional Association of Real Estate Brokers says Montreal's January home sales fell to a level not seen since 2009 as the market slowdown continued.
The association says last month's sales totalled 1,791, down 36 per cent from 2,816 in January 2022.
Charles Brant, the association's market analysis director, says these numbers mean activity is approaching a historic low for the month of January and come as rising interest rates are weighing on homebuyers.
He says first-time homebuyers in particular are taking a cautious wait-and-see attitude despite recent drops in prices.
The median price of a single-family home edged down seven per cent to $500,000 year over year, while condos dipped three per cent to $370,000 and plexes dropped six per cent to $675,000.
As median prices fell so did new listings, which hit 4,598 compared with 4,808 a year ago.
This report by The Canadian Press was first published Feb. 7, 2023.
The Canadian Press
B.C. residential real estate investors unfairly 'painted as speculators': BCREA
Statistics Canada released data last week revealing 23.3 per cent of B.C. homeowners are also investors in the market. The Vancouver census metropolitan area (CMA) had an overall investment rate in condominiums and houses of 21.3 per cent.
"Investors often get kind of painted as speculators who are out to buy up housing and do nothing with it, or flippers or any other kind of pejorative terms that we add to investors. But what this data shows, and what's good to understand, is that they've really invested a lot in a primary rental in Canada," said Brendon Ogmundson. "A lot of the rental units that are being provided are smaller investors who own one unit and are renting it out."
Statistics Canada defines an investor as an "owner who owns at least one residential property that is not used as their primary place of residence." 
In B.C., 73 per cent of properties with multiple dwellings were owner-occupied investment properties. Investor-occupants are more common in the province, making up 9.6 per cent of owners.
This is due to a higher proportion of properties with multiple residential units – 11.7 per cent – such as laneway units or basement suites, according Statistics Canada. The national statistics agency said these types of units are more likely to be owner-occupied.
"So many owners in B.C. have chosen to also be landlords by renting out their basement suites or laneway houses and it's way, way different than any other province in this dataset," Ogmundson said. 

Statistics Canada data breaking down homeowners by investor-type. 
The region of Greater Vancouver A or Electoral Area A, which includes the University Endowment Lands, Barnston Island, Howe Sound communities, Indian Arm and Pitt Lake communities, had a higher proportion of houses and condominium apartments used as an investment at 42.1 per cent compared with the rest of the region. 
The City of Vancouver had a lower proportion at 32.5 per cent.
This difference is attributed to students attending the University of British Columbia, who are more likely to be renters or live in a second property owned by a family member, according to Statistics Canada. 
The proportion of condominium apartments owned for investment purposes by non-resident investors was the highest in B.C. among the provinces – seven per cent.
The rate of condominium apartments used as investment was lower in the Vancouver CMA (34 per cent) than the rest of the province.
Across B.C., non-residents and out-of-province investors owned 43,890 houses used as an investment. This number was typically higher in areas near the Alberta border. 
Out-of-province investors owned 1.6 per cent of homes in B.C., while in-province investors accounted for 9.8 per cent of all investors.