CTV Question Period: What political challenges lie ahead in 2021 – CTV News
OTTAWA —
With 2020— a year like no other—now in the rearview mirror, CTV's Question Period convened a series of guests to dive into the political year ahead and offer their forecasts for 2021.
From high-profile partisans to a former leader and those with their finger on the pulse of the ongoing health and economic crises, here's CTV Question Period's panelists' assessments of the challenges ahead, and advice to the parties and their leaders.
The vaccine rollout
"I think there's many challenges. I think the first challenge that is pretty obvious is the logistical challenge. The front-runner vaccines right now are still dual dose vaccines, so we're going to require people to be vaccinated at 21 or 28 day intervals. Being able to manage that and having some sort of a tracking system or a registry of some sort I think is a big task when we're looking at potentially millions of Canadians who are going to be getting this vaccine. The other is in clearing up all of the misconceptions and misinformation, or lack of education out there regarding vaccine efficacy and safety… It's going to be a monumental task to make sure that that lingering element of vaccine hesitancy or doubt is removed so that we can look at the prospect of herd immunity as being a tangible reality. We don't want to hold back our society from any more damage and loss than this pandemic has already wreaked upon us," said CTV News infectious disease specialist, Dr. Abdu Sharkawy.
The economic impact and recovery
"The biggest challenge will be the economic recovery, and that will have big implications obviously for all Canadians as we return or we hope to return to what is like more of a normal life. But it will also have big implications for the government, because it will affect the pace of recovery in the deficit so the pace at which the deficit will return to more normal levels… It will be difficult for the government to sustain a level of deficit of around $400 billion for more than just a few years… We haven't seen a new fiscal anchor by this government, and that's something that I'll be looking forward [to] in this new year," said Parliamentary Budget Officer Yves Giroux.
The federal-provincial relationship
"We haven't had a serious discussion amongst Canadians and amongst political leaders about the kind of health care Canadians expect, and the kind of health care that we pay for. There are looming issues on the horizon that are going to be downloaded on to the health-care system. We have an aging population, there's an increase in chronic conditions… I think it's incumbent upon the federal government to really be making that argument to people with respect to the looming challenges that the health-care system is going to be facing in the next, you know, 10, 15, 20 years or so," said political commentator and former Liberal strategist Supriya Dwivedi.
Improving COVID-19 messaging
"I think we need clear messaging quite frankly, and we need this messaging to be consistent across all levels of government… We can't have a situation where there's a discordance between the type of principle and the degree of emphasis on public health restrictions that are going on in Alberta, or B.C. versus Ontario and Quebec. We saw how quickly the situation changed from one that seemed perfectly manageable, relatively safe in Manitoba to one that was completely dire, seemingly overnight… I think the principles of public safety and public health, need to be maintained across the board. That communication strategy I think really needs to be something that's the responsibility of everyone. There needs to be consistency, we need to get engagement of public health with different marginalized communities, and utilize all public health resources and community engagement through faith and cultural institutions to help tie in a lot of people who feel a little bit disconnected, who feel disenfranchised and maybe not heard. And that I think is going to be, ultimately, the most important thing to determine if we can control this pandemic, while we're waiting for those reinforcements from the vaccine," said CTV News infectious disease specialist Dr. Abdu Sharkawy.
The Liberal ballot question
"Sustainable prosperity will be the Liberal pitch, versus what they will describe as Conservative austerity. Mr. O'Toole is going to have a hard time getting away from that," said CTV News commentator and former NDP leader Tom Mulcair.
The Conservatives' ability to break through
"It's really hard for an opposition party to sort of break through, and in a pandemic it's that much more difficult. The issue here is that when there's a crisis, the public seems to turn to government and the polling and data shows that the Canadian public thinks that so far, Justin Trudeau has handled the pandemic response quite well. The challenge for Erin O'Toole and other opposition party leaders is really going to have to be to find a way to take the shine away from him a little bit. If we end up in an election in the spring, and a significant number of Canadians are getting vaccinated, and the sentiment is that Justin Trudeau has managed this pandemic well, it will be very difficult for the Conservatives to break through in the next election and convince the Canadian public that they're an alternative or a good alternative," said Conservative strategist Semhar Tekeste.
The New Democrats' not being edged out
"I think that we're looking at an election in 2021, if you look at the history of these things, the average length of a minority government in Canada is about 18 months. You have to go back almost 50 years to when Pierre Trudeau lost his majority in '72, came roaring back in '74 and got his majority again, a big one. How did he do that? Well he hugged the NDP like an anaconda… What he did as he headed into the election, he said: 'Well, we're such good friends with the NDP, why bother voting for them?' That's one of the biggest challenges Mr. Singh is going to have and I think that Mr. Trudeau and the people around him know that history very well. They're repeating it. Mr. Singh has propped up Mr. Trudeau any number of times," said CTV News commentator and former NDP leader Tom Mulcair.
Opinion | Doug Ford's COVID-19 dissenters don't get how politics — or science — works – Toronto Star
Three lifelong Tories are in a fight to the political death with Doug Ford over COVID-19.
The premier has pushed them out of the Progressive Conservative caucus, but they are pushing back hard. They have lost their voice in the party, but gained more publicity and notoriety than anonymous backbenchers ever enjoy.
Who wins this power struggle in mid-pandemic? Where do the rest of us fit in?
It is tempting to pick apart the misguided or misleading arguments of York Centre MPP Roman Baber, who went public with his dissent Friday. Or to assail the antimask histrionics of MPP Randy Hillier in eastern Ontario, or rebut the pandemic polemics of Belinda Karahalios in Cambridge, both of whom jumped ship — and jumped the shark — last year.
Baber is the rookie politician who first tried to make his mark by cruelly mocking and publicly haranguing former premier Kathleen Wynne at Ford's behest in 2018. Now the roles are reversed, with Ford's Tories deconstructing and demolishing Baber's arguments on Friday — far better than any columnist could, so no point revisiting them here.
Karahalios, who refuses to wear a mask most days in the legislature, is harder to fathom because she has few followers. But the dissent and descent of Hillier, an aspiring (if not quite inspiring) orator with a fondness for suspenders, has been hard to watch — destructive but also instructive.
A founder and leader of the Ontario Landowners movement — our homegrown collection of anti-government paranoiacs — Hillier was a proud libertarian and parliamentarian who belatedly joined the Tories, only to be bounced from caucus for running afoul of Ford. An eccentric electrician with a soft spot for Tibet and pit bulls, he is now unleashed — leading the charge against mandatory masks.
In normal times, the media love covering the outliers and giving voice to dissidents. People reflexively fault premiers and prime ministers for using their power to muzzle critics, they question the strictures of cabinet solidarity, or they wonder about the demands of caucus consensus over dissidence in our parliamentary government.
But the back and forth reminds us that there is a fine line between consensus and dissidence, between dissenters and fomenters. The trouble with second-guessing is that it works both ways.
Consensus has become a dirty word in our society, but it shouldn't be confused with conformity and acquiescence. At some point, even in our adversarial system, we need an agreed set of facts and policies or we have alternate realities.
As any political journalist understands, politics is a team sport and parliamentary government depends on cabinet secrecy and caucus solidarity. The point is not merely to keep everyone in line, but to agree on a path forward so that everyone isn't going in different directions.
Consensus is not only central to political science but pure science. It's easy to forget that the science of epidemiology — like the science of climatology — relies on probabilities more than certainties.
Climate deniers reject the science of global warming on the grounds that it is not immediately observable like the laws of gravity, so how do we know climate change is real? Weather disasters might seem empirical but are hardly irrefutable.
The real reason people believe in global warming is that we can point to a powerful and enduring consensus among climate scientists — recognized experts who have thrashed out their intellectual disagreements and differing interpretations. It is no accident that the most authoritative work on climate change, emanating from a UN panel, was always described in the media as based on consensus reports from thousands of scientists.
When a lone political wolf like Baber or Hillier challenges the orthodoxy and efficacy of COVID-19 measures, it is easy to question his lack of medical credentials as a backbencher. Instead we turn to the preponderance of scientific expertise that forms our provincial consensus, do we not?
And yet throughout this pandemic there has been a peculiar crusade against the credentials and abilities of the scientific experts contributing to the provincial consensus on combating COVID-19. Often the criticism is directed against one politician, demonizing and personalizing the premier's performance as if he were single-handedly standing in the way of an otherwise clear path to a COVID-free Ontario (never mind our status as a large jurisdiction with the least COVID-19 fallout on the continent).
The carping and questioning of credentials has also been aimed at chief medical officer of health Dr. David Williams (who was bizarrely accused of being a Ford appointee and lackey — he is neither), or his deputy, Dr. Barbara Yaffe, or the entire roster of epidemiologists and other experts who have come together to find common ground despite their internal disagreements. To watch the public briefing by Ontario's COVID-19 brain trust Tuesday was to see their clarity and sagacity.
Loading…
Loading…Loading…Loading…Loading…Loading…
Ford's government has largely heeded their advice but the critics on both sides believe they know better, or would do better. To be sure, the premier's mistakes have been well documented, and the experts aren't always right, but in the clamour about alleged incompetence we are sapping our collective solidarity.
The epidemiological science of COVID-19 is evolving daily, just as the political science of governing in a pandemic remains a work in progress. Public dissent — whether epidemiological, epistemological or political — can be honourable.
Sometimes, though, enduring dissent merely betrays cognitive dissonance — the inability to hold two conflicting thoughts at once: Ford being an unappealing premier to his critics, but capable of making critical pandemic appeals based on the best medical advice.
With Giants fans outraged over owner's politics, will team do anything? Probably not – San Francisco Chronicle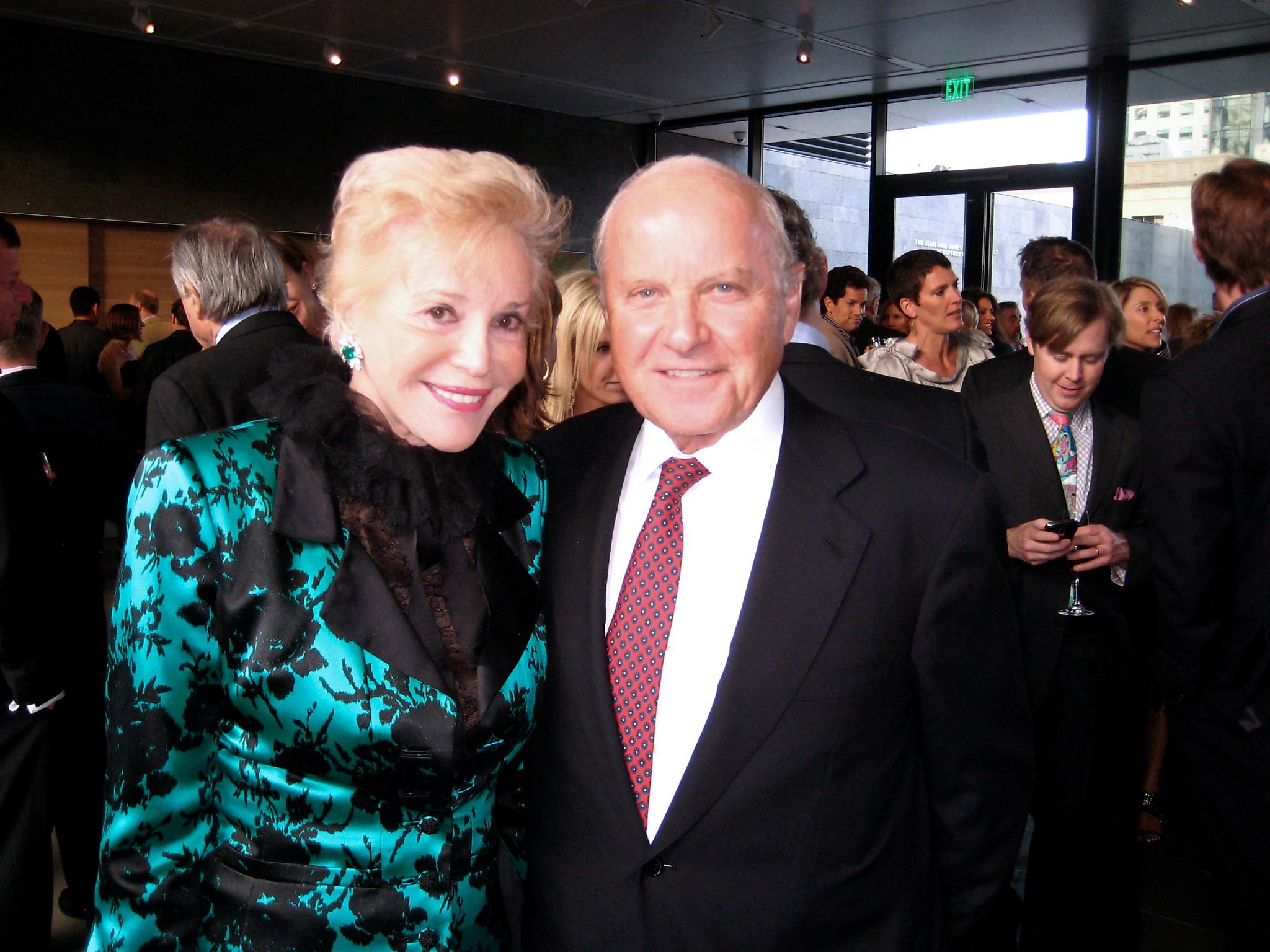 Editor's note: This column has been updated to reflect the statement released by Giants principal owner Charles B. Johnson.
Ignorance worked for Charles B. Johnson two years ago, so he tried it again.
In a late Friday news dump, amid mounting outrage from Giants fans over the political donations of their team's principal owner, Johnson put forth another disingenuous plea that he was unaware of his chosen candidates' views.
And he made another empty claim that he doesn't want his politics to have any association with his baseball team.
"My contributions are mine alone and are not associated in any way with the San Francisco Giants," Johnson wrote.
Well, yeah, they are. Because his donations are public. And he also owns a larger percentage of the Giants than any other owner.
Voila! Association.
#SFGiants principal owner Charles Johnson has released a statement through a team spokesperson regarding his political donations. Here is the full statement: pic.twitter.com/6U8eDqworD

— Matt Kawahara (@matthewkawahara) January 16, 2021
In a politically divided country, there may be no bigger chasm than the one between the Giants fan base and the team's principal owner, whose donations to right-wing politicians and causes dwarf the political contributions of any other owner in American sports.
Are Johnson's political views nauseating to many Giants fans? Yes.
Are they causing many to rethink their support of the Giants? According to feedback on social media and email inboxes, absolutely.
Is there anything the Giants will do about it?
Probably not.
Once again, the team has been left scrambling to do damage control because of the man on the masthead. Johnson is not the majority owner but his share of the team is — according to sources — in the mid-20% range, the largest among the 29 owners, and his son Greg is the team chairman.
"The San Francisco Giants strongly condemn last week's violence and events in Washington D.C.," the team said in a statement before Johnson released his own. "Our organization has a longstanding policy that prohibits company campaign contributions to candidates for federal office. Individual contributions of employees and investors are considered personal in nature."
Some long-time fans, like Jim King of Palo Alto, are done with the team.
"I will boycott them because the owner's actions are heinous," wrote King, a San Francisco native.
The latest uproar is over revelations that billionaire Johnson and his wife donated the maximum allowed to Colorado Rep. Lauren Boebert. Though Boebert's politics have been clear for many months, they have become more troubling in the wake of the Jan. 6 siege of the U.S. Capitol, when the newly elected representative who embraces bizarre QAnon conspiracy theories about Satan-worshipping pedophiles, tweeted out the location of House Speaker Nancy Pelosi as insurrectionists invaded the Speaker's office.
Boebert, who boasts of carrying her firearm in the Capitol, also has rebelled against tightened security measures that include walking through metal detectors, something she would have to do if she ever wanted to attend a game of the team partially owned by her dear donor.
Johnson said that he could never have predicted the behavior of his chosen candidates and was not "aware that any candidate to whom I contributed was associated with QAnon." In May, Boebert said she hopes QAnon "is real because it only means America is getting stronger and better and people are returning to conservative values," according to Axios. The receipt on Johnson's donation to Boebert is dated Sept. 23.
Ignorance is the same excuse he trotted out before. In 2018, he donated to then-U.S. Senate candidate Cindy Hyde-Smith, R-Miss., who said she would be in "the front row" if invited to a public hanging. Johnson also donated $1,000 to a committee that created a racist radio ad in Arkansas.
In a rare interview, Johnson told The Chronicle in 2018 that he donated based on the recommendations of a group he trusted to vet candidates. His attorney asserted his client was ignorant of the actions of the candidates he was asked to support. Johnson told The Chronicle then, "I don't like the idea of politics affecting anything that I do with the Giants."
After the 2018 revelations, a group led by civil rights leaders John Burris, Harry Edwards and Rev. Amos Brown called for a boycott of the team. But that ended after Johnson asked for his money to be returned and said he "strongly condemns any form of racism."
Johnson's statement Friday did not say whether he would ask for a refund for any of his donations made in the latest election cycle. Nor did he denounce QAnon.
Two years after the last uproar, he would still like us to believe that he still remains totally unaware of who got his donations and their stances. An analysis done last fall by ESPN and FiveThirtyEight revealed that Johnson has donated $11 million to Republican causes since 2015, far more than any other owner.
In the last election cycle, Johnson donated a reported $4.2 million. Among the checks Johnson wrote in recent months were donations to the failed U.S. Senate campaign of Georgia's Kelly Loeffler and Alabama's winning candidate Tommy Tuberville.
He donated to many candidates who have downplayed the coronavirus, at the same time that his team was laying off 10% of its full-time employees due to the pandemic.
The disconnect is stunning.
The Giants would likely try to distance themselves by noting that the 88-year-old Johnson lives on the other side of the country and does not have day-to-day control over the team. Why Johnson wants to own a baseball team in a city so unaligned with his values is another question, though it has helped add to his wealth portfolio over the years.
The Giants are hearing from fans who plan to cut ties with the team over Johnson. Of course, they also heard from fans who said they would never support the Giants again after manager Gabe Kapler took a knee last summer during the national anthem in support of social justice.
The fallout of fan feelings is hard to judge in an era when the team has a) performed poorly on the field, and b) suffered through a pandemic that has kept fans home and restricted finances.
Removing owners whose politics don't align with their teams or communities is difficult. While the NBA successfully forced out Donald Sterling, such action is unusual. Would the other Giants owners be willing to buy out Johnson's share? Though many have likely gotten wealthier during this pandemic, they can use baseball's ravaged bottom line as cover.
Over the years, the Giants have worked hard to present an image of a team that is inclusive, one that supports the values of the community it represents. Many times, team CEO Larry Baer has told me that sports teams are unlike other businesses, that they are community trusts and should behave as such.
In his statement Johnson said he watched in dismay as the Capitol was overrun and hoped that those engaged would be "held accountable for their behavior."
The Giants may not do anything about Johnson. But the customers can.
Ann Killion is a San Francisco Chronicle columnist. Email: akillion@sfchronicle.com Twitter: @annkillion
Canadian politicians have been scared straight by Donald Trump's raging exit. Will it last? – Toronto Star
Racism is definitely not a good trait for a politician. Nor is an inability to read the room.
Bloc Québécois Leader Yves-François Blanchet has been accused of both after his drive-by smear of new federal Transport Minister Omar Alghabra.
The most harsh condemnation came from Justin Trudeau on Friday, pronouncing himself incredulous that a party leader would wade into "insinuations" about Alghabra, who is a Muslim, after what everyone witnessed in Washington last week.
Blanchet, the prime minister said, was "playing dangerous games around intolerance and hate" when purporting to be asking mere questions about Alghabra and Islamic political activism.
"That kind of political pandering to the worst elements and to fears and anxieties has no place in Canada and all of us need to stand up strongly to push up against that, anywhere it happens in this country."
Trudeau's link to events in Washington reflects a larger phenomenon rattling through Canadian politics since the Jan. 6 siege of Capitol Hill.
How long it lasts is anyone's guess, but that mob scene south of the border has prompted some soul-searching among political types in Canada too.
Many of the ingredients of Donald Trump's toxic political brand are now being vigorously disowned in Canada — almost at the same speed with which many Republicans are turning their back on the president in the U.S.
Conservative Leader Erin O'Toole has revived a policy of refusal to deal with the Rebel News outlet, which traffics in the same kind of far-right disinformation that feeds Trump's angry base in the United States. The reassertion of this rule came after a dust-up over O'Toole's office emailing answers to Rebel questions, which were touted as an exclusive interview.
Two prominent Calgary women, meanwhile, both from the right of the political spectrum, have publicly denounced Twitter this week — slightly after Trump was banned from the medium, mind you, but in protest against the mob mentality it helps create.
Danielle Smith, the former leader of Alberta's Wild Rose party, declared she was walking away from her radio-host job and Twitter, saying: "I've had enough of the mob."
Meanwhile, Calgary MP Michelle Rempel Garner penned her own takedown of Twitter, describing it as the "biggest culprit of weaponized misinformation, hate, and the death of rational argument." Rempel's piece appeared in an online publication called The Line.
To her credit, Rempel acknowledged that she had fallen into the "trap" of Twitter, particularly its ability to reward politicians for generating instant emotion and black-and-white opinions. "It's a threat because it eliminates nuance, and penalizes politicians who build relationships across the aisle," she wrote.
Two other MPs, in that exact cross-partisan spirit, also wrote bluntly this week about how the poisonous politics around the Capitol Hill assault required active resistance in Canada. Liberal MP Anthony Housefather and Conservative MP Scott Aitchison collaborated on a National Post article headlined: "As Canadian MPs, we know our opponents are not our enemies. Let's not become the U.S."
Now, it should be pointed out that a week is a long time in politics and the road to partisan hell is paved with good intentions to be collegial. All of these resolutions to absorb the lessons of Jan. 6 in the U.S. capital could vanish like other New Year's resolutions — most likely within the first five minutes of Question Period when Parliament resumes later this month.
In the case of the Bloc Québécois leader, Trudeau is correct: it does not seem that Blanchet gave much thought to how anti-Muslim remarks would be seen in the wake of the Capitol Hill rampage.
Islamophobia is a dark current running through a lot of the alt-right and white supremacist sentiment on display in Washington that day and Trump has tapped that current when expedient too.
Of all the times to "raise questions" about Alghabra's Muslim background, the immediate days after the Capitol Hill assault would not be one of them.
Loading…
Loading…Loading…Loading…Loading…Loading…
If politicians are serious about holding back the tides of political hate that fuelled the pillage in Washington, they have to take ownership not just of their own words, but what they're whipping up among their supporters.
Rempel's born-again embrace of collegiality is worth watching on that point. Several years ago, I actually asked her whether she was uncomfortable with what her social-media fans were saying about Ahmed Hussen, when he was federal immigration minister and she was the critic. She answered that bad things were said about her too on social media.
Right now, it looks like some Canadian politicians have been scared straight by Trump's fiery exit in the U.S. But it's not enough to denounce their rivals or Twitter or even Trump — the test of any new resolve will be in whether they're willing to call out toxic politics when it happens in their own ranks.