Detached home sales and prices cool in Metro Vancouver. How long will it last — and how low will it go? – Vancouver Sun
Analysts wonder if a combination of market fatigue and the usual slow days of summer will give way to the prospect of rising interest rates and a return of normal travel
Article content
Metro Vancouver home sales and prices are beginning to cool from their pandemic-fuelled highs.
Article content
"Detached properties fail in the latest attempt to surpass the two-million (dollar) price barrier," was how Dane Eitel, a Vancouver real estate analyst and agent, described the scenario as the average sale price for all homes in the region reached a peak at $1.982 million in June and then slid $67,000 to $1.915 million in July.
He and other observers say growth will stall after a crazy stretch during the past year.
In July 2020, the average sales price was $1.602 million, meaning there was a "torrid price increase" of 24 per cent to that high in June this year, Eitel said.
The most pressing questions for some are how low might the dip go and how long will it last?
Analysts also wonder if a combination of market fatigue and the usual slow days of summer will eventually give way to the prospect of rising interest rates and a return of normal travel and increasing immigration that will again fuel the market.
Article content
"We are going through what I would consider a seasonal correction," said Romana King, who looks at market trends for Zolo Realty. "This is the regular time when the markets are closed. A lot of people want to go on vacation, see their kids. They want to travel. So we're going to slow down, and I don't think that the market correction is abnormal."
"We haven't normalized yet" from the pandemic, she said. "We still have restrictions across the world. Immigration is going to start rolling in. That will increase demand. But there will be higher mortgage rates that will decrease demand."
A Bloomberg Economics report in mid-June ranked New Zealand, Canada and Sweden as the world's top markets among countries that are mostly members of the Organisation for Economic Co-operation and Development. It looked at whether prices could sustain their rise based on indicators including rent costs and price-to-income ratios. The main factors for the rise in prices included low interest rates, buyers tapping into savings, limited inventory, and expectations for a strong economic recovery.
Article content
New listings for detached homes locally fell to the lowest they have been in 20 years, according to Vancouver real estate agent Steve Saretsky.
He says there will likely be a rebound in listings after the summer, but there may also be a trend of homeowners "hoarding" their properties and refinancing them to make downpayments on other properties since the market has been strong for so long.
Eitel said that in the near-term and into next year, the average sales price could drop between eight to 13 per cent, but by 2023, immigration and the fear of missing out on locking in interest rates as they rise will spur a new, significant upward price trend.
Special Feature: Safety net invaluable in current real estate market – Canadian Lawyer Magazine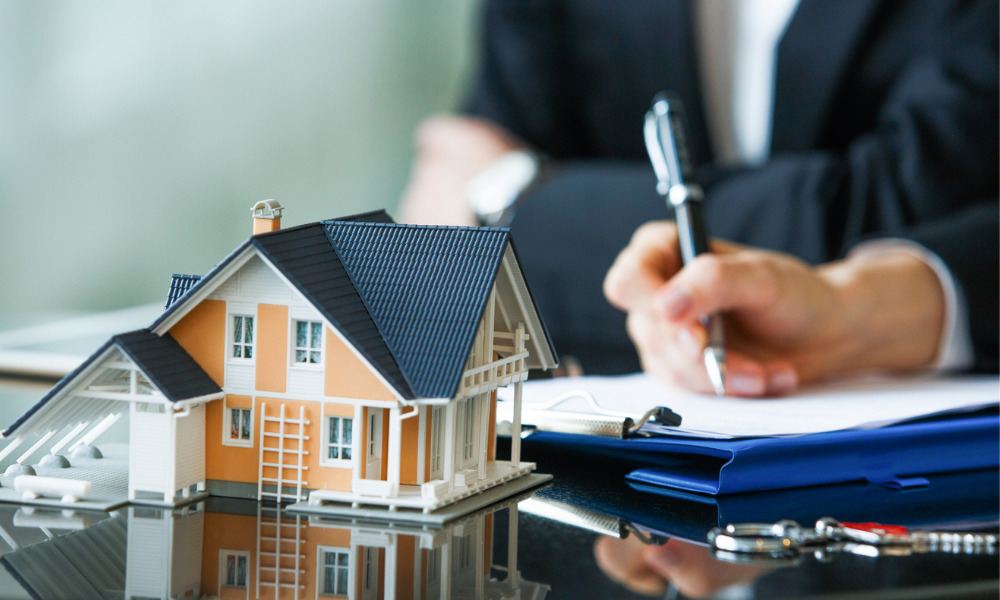 Real estate has always been considered a high-risk area of practice, and in 2020, real estate reached its highest recorded portion of claims in the market. Running a successful law practice that deals in real estate comes with unique challenges and competition.
Lawyers must ensure that all internal processes are properly adhered to, but it's not uncommon for experienced lawyers to accidentally overlook details.
This special feature from FCT highlights the benefits of E&O products in real estate practice.
Real estate heir Robert Durst found guilty of murdering friend Susan Berman – Global News
A Los Angeles jury convicted Robert Durst on Friday of murdering his best friend 20 years ago in a case that took on new life after the New York real estate heir participated in a documentary that connected him to the slaying linked to his wife's 1982 disappearance.
Durst, 78, was convicted of the first-degree murder of Susan Berman, who was shot at point-blank range in the back of the head in her Los Angeles home in December 2000 as she was prepared to tell police how she helped cover up his wife's killing.
Berman, the daughter of a Las Vegas mobster, was Durst's longtime confidante who told friends she provided a phony alibi for him after his wife vanished.
Prosecutors painted a portrait of a rich narcissist who didn't think the laws applied to him and ruthlessly disposed of people who stood in his way. They interlaced evidence of Berman's killing with Kathie Durst's suspected death and the 2001 killing of a tenant in a Texas flophouse where Robert Durst holed up while on the run from New York authorities.
Durst was arrested in 2015 while hiding out in a New Orleans hotel on the eve of the airing of the final episode of "The Jinx: The Life and Deaths of Robert Durst," in which he was confronted with incriminating evidence and made what prosecutors said was a confession.
Durst could be heard muttering to himself on a live microphone in a bathroom: "There it is. You're caught."
Durst's decision to testify in his own defense — hoping for a repeat of his acquittal in the Texas killing — backfired as he was forced to admit lying under oath, made damning admissions and had his credibility destroyed when questioned by the prosecutor.
The conviction marks a victory for authorities who have sought to put Durst behind bars for murder in three states. Durst was never charged in the disappearance of his wife, who has never been found, and was acquitted of murder in Galveston, Texas, where he admitted dismembering the victim's body and tossing it out to sea.
The story of Durst, the estranged scion of a New York real estate developer, has been fodder for New York tabloids since his wife vanished. He provided plot twists so numerous that Hollywood couldn't resist making a feature film about his life that eventually led to the documentary and discovery of new evidence in Berman's slaying.
Durst ran from the law multiple times, disguised as a mute woman in Texas and staying under an alias at a New Orleans hotel with a shoulders-to-head latex mask for a presumed getaway. He jumped bail in Texas and was arrested after shoplifting a chicken sandwich in Pennsylvania, despite having $37,000 in cash — along with two handguns — in his rental car.
He later quipped that he was "the worst fugitive the world has ever met."
Durst escaped close scrutiny from investigators when his wife disappeared. But his troubles resurfaced in late 2000 when New York authorities reopened the case.
His lawyer told him to be prepared to be charged in the case, and he fled a life of luxury to Galveston, Texas, where he rented a cheap apartment as "Dorothy Ciner," a woman he pretended couldn't speak. He eventually dropped the disguise after mishaps that included walking into a men's restroom and igniting his wig at a bar while lighting a cigarette.
Just before Christmas, he testified that he traveled to LA to visit Berman for a "staycation" with plans to see some of the tourist sites.
Durst, who had long denied ever being in LA at the time of Berman's death, testified at trial that he found her dead on a bedroom floor when he arrived.
Berman, a writer who had been friends with Durst since they were students at the University of California, Los Angeles, had serious financial problems at the time. Durst had given her $50,000, and prosecutors suggested she was trying to leverage more money from him by telling him she was going to speak with the cops.
Nine months after her death, Durst killed his Galveston neighbor Morris Black, in what he said was either an accident or self-defense. Durst said he found Black, who he had become friends with, in his apartment holding Durst's .22-caliber pistol.
Durst was acquitted after testifying the 71-year-old was killed in a struggle for the gun. Durst then chopped up Black's body and tossed it out to sea. He was convicted of destroying evidence for discarding the body parts.
After the trial and the ghastly evidence of the dismemberment, Durst found he was a pariah, he said. Despite an estimated $100 million fortune, he was turned away by multiple condominium associations and said the Los Angeles County Museum of Art wouldn't take his money unless he donated anonymously.
Durst thought a 2010 feature film based on his life, "All Good Things," starring Ryan Gosling as him and Kirsten Dunst as Kathie, had been largely accurate and painted a sympathetic portrait, despite implicating him in three killings. He only objected that he was depicted him killing his dog — something he would never do.
He reached out to the filmmaker and agreed to sit for lengthy interviews for a documentary. He encouraged his friends to do the same and gave the filmmakers access to boxes of his records.
He came to deeply regret his decision after "The Jinx" aired on HBO in 2015, calling it a "very, very, very big mistake."
The documentary filmmakers discovered a crucial piece of evidence that connected him to an anonymous note sent to police directing them to Berman's lifeless body.
Durst, who was so confident he couldn't be connected to the note, told filmmakers "only the killer could have written" the note.
Filmmakers confronted him with a letter he sent Berman a year earlier. The handwriting was identical and Beverly Hills was misspelled as "Beverley" on both. He couldn't tell the two apart.
The gotcha moment provided the climax of the movie as Durst stepped off camera and muttered to himself on a live microphone in the bathroom: "Killed them all, of course."
During 14 days of testimony that was so punishing Judge Mark Windham called it "devastating," Durst denied killing his wife and Berman, though he said he would lie if he did.
He tried to explain away the note and what prosecutors said was a confession during an unguarded moment.
For the first time, Durst admitted on the witness stand that he sent the note and had been in Los Angeles at the time of Berman's death.
Durst said he sent the note because he wanted Berman to be found but didn't want anyone to know he had been there because it would look suspicious.
He acknowledged that even he had difficulty imagining he could have written the note without killing Berman.
"It's very difficult to believe, to accept, that I wrote the letter and did not kill Susan Berman," Durst testified.
A prosecutor said it was one of the truest things Durst said amid a ton of lies.
© 2021 The Canadian Press
Artificial intelligence is taking over real estate – here's what that means for homebuyers – CNBC
Brick-and-mortar real estate may seem like the only tangible thing left in an increasingly virtual world, but it too is being taken over by artificial intelligence.
Some of the biggest names in the business, such as Compass, Zillow and LoanSnap, are now employing AI to help find buyers the perfect mortgage and the perfect home. And for real estate agents, it may already be a game-changer.
Most real estate data is public, from land records to title documents, purchase price and even mortgage liens. The trouble was it was an onerous process to go to local offices and obtain all the information. Not anymore. Computer algorithms can now go through millions of documents in seconds, looking through property values, debt levels, home renovations, and even some of a homeowner's personal information.
At LoanSnap, a San Francisco-based mortgage lender, AI is used in various steps of the mortgage process, from finding the perfect loan type for a borrower to finding the right investor for the loan.
First the borrower's financial information is put in. Then the system "takes all that information, forecasts it out into the future and looks at thousands and thousands and thousands of options," said Karl Jacob, CEO of LoanSnap. "That's different ways of paying off debt, different loan options, and this is one of the first times AI has been turned into something that helps consumers versus harms consumers."
And for refinances, he said, "We're building a financial model for someone, and showing them exactly how much money they're losing on a monthly and yearly basis, and then showing them how they could potentially fix that issue and save money in the future. Again, in seconds."
Jacob admits that pretty much every company now claims to use AI in some respect but said not all are really applying it to its full potential.
"Ninety-five percent of it is rhetoric, right? It's a popular term. People glom on to things like that and say, 'Oh yeah, we use AI too.' AI is actually machines thinking and/or looking at possibilities that would not have been looked at before," he added.
So AI can be helpful for borrowers, but it also seems like the holy grail for real estate agents hunting for listings in today's ultra-competitive housing market. The supply of homes for sale has hit several record lows since the start of the pandemic, when buyer demand suddenly took off. Agents are desperate to find new listings, and AI is providing a new entrance.
"The traditional agent would go knock on the doors of a lot of homes. Now AI helps you find the homes that are most likely to sell in the next 12 months, and it does so by triangulating all the data associated with the home, like when the home last sold, how long the owner has occupied the home, what rate the home sells at in that particular area," said Joseph Sirosh, chief technology officer at Compass, a real estate brokerage.
AI "triangulates all of that information to predict which home is likely to come for sale, so the agent can now approach that homeowner, offer his or her services, and have a much higher probability."
Sirosh said Compass agents have a 94% higher chance of winning a potential listing they target with AI than not. Agents can supposedly price the home more exactly and target marketing more specifically.
For those searching to buy a home, all the data available can also help them to find exactly what they're looking for, rather than touring house after house.
Using Compass' AI, they can evaluate the price of their property in comparison with other properties in the market, search for specific types of homes in ultra-specific locations, input desired square footage of indoor and outdoor spaces and then get immediate alerts when something hits the market.
Zillow recently upgraded its popular home price "Zestimate," claiming it now uses neural networks, or machine learning comparable to how the brain works.
"In the case of the Zestimate algorithm, the neural network model correlates home facts, location, housing market trends and home values. As a result of this update, the Zestimate can now react more quickly to dynamic market conditions, providing homeowners with a more accurate estimate [prediction] of a home's current value," according to a Zillow release.
The company is now incorporating this new learning into its direct cash-offer homebuying business, Zillow Offers.
So far, the Zestimate is an initial cash offer on about 900,000 eligible homes across 23 markets.
"With this latest update and increased Zestimate accuracy, the number of homes eligible for a cash offer will likely increase by 30%," according to the release.
AI is not doing anything that traditional research couldn't accomplish, but it does accelerate the process dramatically, which in a fast-moving and ultra-competitive market, is crucial to these businesses.
"AI allows you to go to the self-driving dimension, which is AI outsources the heavy lifting that's associated with a real estate transaction: the complex data, compliance, the paperwork, the finding of the home, the negotiation, the offers. I think that really makes a transaction go much faster. It is simpler, and it's often cheaper," said Sirosh.
With this speed, he said, artificial intelligence can conquer the most human component of any real estate transaction: stress.