Economists are even more optimistic about the US economy – CNN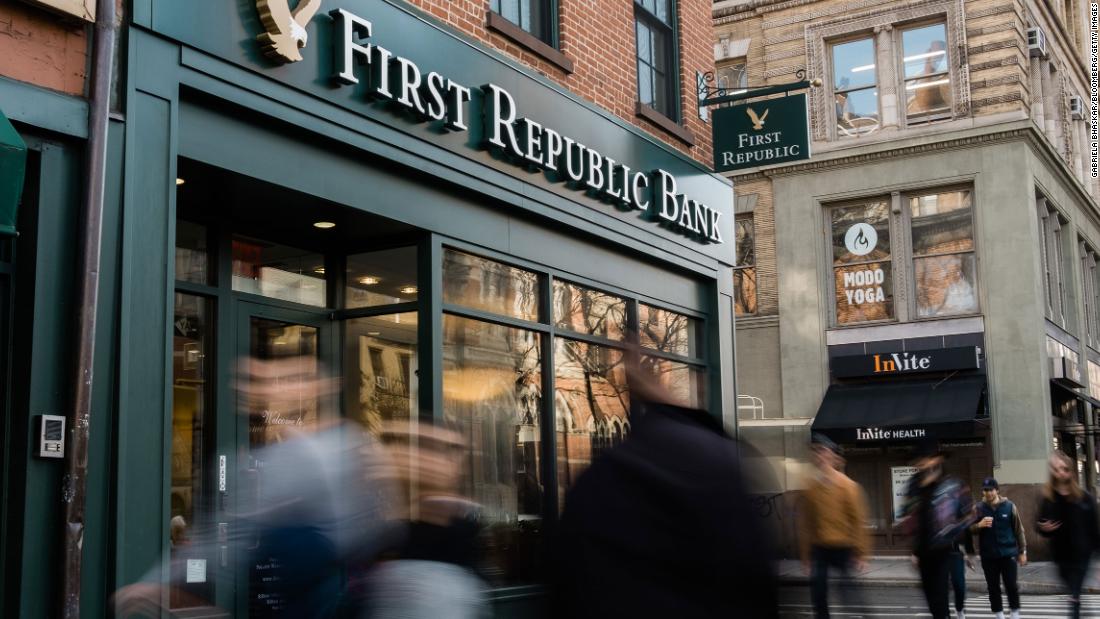 The National Association for Business Economics said in a survey released Monday that 67%, of respondents expect America's gross domestic product — the most complete measure of the nation's economy — to grow by 1.1% to 2% this year. A growing number of respondents (30%, compared to 20% in October) expect even higher growth of up to 3%.
The survey of 97 NABE members about US business conditions was conducted in late December and early January, when several economic bright signs became apparent, said Ken Simonson, chief economist for the Associated General Contractors of America and a NABE spokesperson. The United States, Mexico and Canada neared completion on a trade agreement, and the stock market
closed out the year
on a high note, and the Federal Reserve has
kept interest rates low
, he said.
The survey took place before the United States and China signed a preliminary trade agreement, but the deal had been telegraphed for quite some time.
Fears of a recession have abated and businesses are confident about the health of the US economy.
"The fact that they think their companies will do better, that will certainly contribute to a higher GDP," Simonson said. "If they think the overall economy is on its way up, and presumably, they're going to see more sales in their companies and they'll want to hire more people."
Jobs, jobs, jobs
The survey comes amid record low unemployment and strong consumer confidence. Wages and salaries grew in the fourth quarter of last year, after a dip in previous months.
But, for the first time in a decade, hiring was flat in the fourth quarter. While companies continued to hire more in the finance, insurance and real estate, hiring decreased in the transportation and communications industries.
That's not necessarily a reason to panic, though: Hiring has become more difficult as the number of available jobs is larger than the number of people seeking employment.
"This may have been due to difficulty finding workers rather than a pullback in demand," said Megan Greene, NABE business conditions survey chair and senior fellow at the Harvard Kennedy School.
Expectations for job growth were much higher in the most recent survey compared to the last one. Twenty-seven percent of economists expect hiring to increase in 2020, compared to just 19% in the last survey.
Tariffs on imported goods and retaliation by US trading partners like China created problems for American manufacturers. While 61% of businesses said they were unaffected by tariffs in 2019, some industries were hit harder than others by tariffs, the NABE survey found. A majority of companies in manufacturing, mining and farming reported that tariffs had driven up costs and 41% said it had led to negative sales, the survey said.
Manufacturing, mining, agriculture and fishing companies also reported falling profit margins. The finance, insurance and real estate industries said that profit margins were on the rise overall.
Meanwhile, as companies incorporate more advanced technology, including AI, online shopping and cloud services, they are divided on how these tools will impact their bottom line. While 38% of businesses surveyed said they expected no significant impact, 26% think sales will increase and 23% think costs will drop.
Some of the world's biggest economies are on the brink of recession – CNN
Bank of America economist Ethan Harris points to the number of smaller economies that are hurting, too. Hong Kong is in recession and Singapore could soon suffer a similar fate. Fourth quarter GDP data from Indonesia hit a three-year low, while Malaysia had its worst reading in a decade, he noted to clients on Friday.
Economy will be 'strong factor' aiding Trump's re-election despite Boeing hit, Mnuchin says – CNBC
US Treasury Secretary Steven Mnuchin attends a session at the Congres center during the World Economic Forum (WEF) annual meeting in Davos, on January 21, 2020.
FABRICE COFFRINI | AFP via Getty Images
The strength of the U.S. economy will prove to be an important factor when voters head to the polls in November, according to U.S. Treasury Secretary Steven Mnuchin, despite a slew of headwinds that could weigh on growth this year.
Mnuchin warned earlier this month that U.S. growth may not hit Trump's pledged 3% growth in GDP (gross domestic product) in 2020.
Speaking to CNBC at the G-20 Summit in Riyadh, Saudi Arabia, on Sunday, Mnuchin said disruptions at Boeing could cause a 50 basis point drag on growth, compounded by General Motors strikes and the potential impact of the coronavirus outbreak.
"But the real impact in terms of the American economy, wages are going up, more jobs are being created and more people are coming back into the workforce than ever before," Mnuchin told CNBC's Hadley Gamble.
"(GDP) is a global statistic, the statistic people really care about is are they working, are they getting more jobs, are they getting more pay? And on that basis, we're getting all As."
U.S. unemployment recently hit a 50-year low, continuing a consistent downward trend set in motion in 2010. Real average hourly earnings for all private nonfarm employees increased 0.6% from January 2019 to January 2020, according to the U.S. Bureau of Labor Statistics.
"The change in real average hourly earnings combined with a 0.6-percent decrease in the average workweek resulted in essentially no change in real average weekly earnings over this period," the Bureau said in a report Friday.
Mnuchin told CNBC he saw the economy being a very "strong factor" in the president's re-election. "And as you look at the U.S. economy relative to the world economy, the U.S. is the bright spot on world growth," he said.
China braces for inevitable big hit to economy from virus, says Xi – Financial Post
BEIJING — China will step up policy adjustments to help cushion the blow on the economy from a coronavirus outbreak that authorities are still trying to control, President Xi Jinping was quoted as saying on Sunday.
The situation is showing a positive trend after arduous efforts but there is no room for "weariness and relaxed mentality" among officials, state television quoted him as saying.
"At present, the epidemic situation is still severe and complex, and prevention and control work is in the most difficult and critical stage," Xi said.
"The outbreak of novel coronavirus pneumonia will inevitably have a relatively big impact on the economy and society," Xi said, adding that the impact would be short-term and controllable.
The outbreak is one of the most serious public health crises to confront Chinese leaders in decades.
"For us, this is a crisis and is also a big test," Xi said.
Chinese policymakers have implemented a raft of measures to support an economy jolted by the virus, which is expected to have a devastating impact on first-quarter growth.
Low-risk provinces should focus on restoring work and production in an all-round way, provinces with medium-level risks should aim for an orderly work resumption, while high-risk regions should focus on epidemic controls, Xi said.
The government would step up policy support to help achieve economic and social development targets for 2020, Xi said.
China would maintain a prudent monetary policy and roll out new policy steps in a timely way, he said, adding the government would also study and roll out phased tax cuts to help tide small firms over difficulties.
The government would also take steps to support flexible employment and help college graduates to find jobs, Xi added. (Reporting by Yingzhi Yang and Kevin Yao; Editing by Frances Kerry and Alex Richardson)