Eight more COVID-19 cases reported by Public Health Sudbury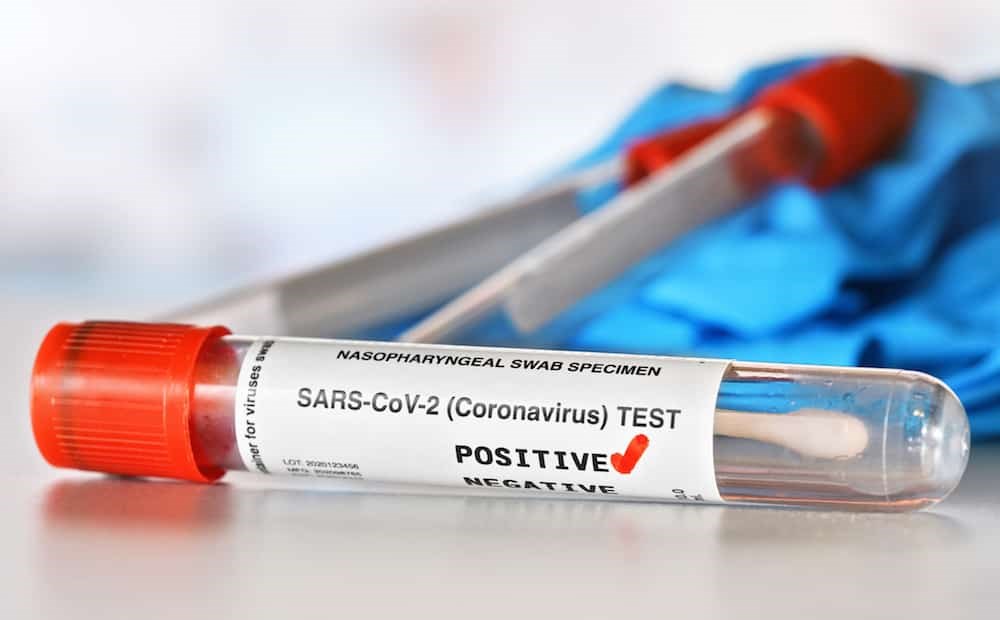 As Sudbury and the rest of Ontario is about to embark on a 28-day emergency shutdown coupled with a stay-at-home order, Public Health Sudbury and Districts is reporting eight new cases of COVID 19.
This follows Tuesday's case count which had 13 new local cases, all connected to an outbreak at Amberwood Suites on Regent Street.
Today's count means there are now 76 active cases being monitored by public health. Since PHSD began its case count last March, there have been 380 confirmed cases of COVID-19, and 304 of those cases have been resolved.
Of the eight new cases reported, seven are listed as being in the Greater Sudbury area and one case is attributed to the wider area of the Sudbury district.
One of the new cases is listed at being the result of a "close contact of a confirmed case" while the other seven are listed as "information pending or missing" .  There were zero cases listed in the category of outbreak.
At the provincial level today, there were 2,961 new COVID-19 cases reported along with 74 deaths.
Source: – Sudbury.com
First Leeds, Grenville, Lanark COVID-19 vaccines given to long-term care workers – Global News
The Leeds, Grenville and Lanark District Health unit said long-term care workers were the first from the region to receive COVID-19 vaccines Thursday.
All COVID-19 vaccines for the southeastern Ontario region, which includes the LGLDH catchment area, are being distributed through Kingston Health Sciences Centre (KHSC), which received about 1,900 vaccinations on Monday. The first Kingston long-term care workers received vaccines Tuesday.
The Leeds, Grenville and Lanark long-term care staff that received vaccines Thursday are part of the province's goal to get all willing staff, residents and essential caregivers in long-term care homes and higher-risk retirement homes vaccinated by Feb. 15.
"The health care workers were excited and grateful to be getting the vaccine to help protect themselves and the residents in their care," the health unit said.
Mobile clinics run by the health unit will begin to visit local long-term care homes and higher-risk retirement homes over the next week.
"These mobile clinics will be delivered in partnership with our homes, Emergency Medical Services and healthcare partners who have offered to support COVID-19 vaccination distribution in Leeds, Grenville and Lanark," the health unit said.

1:49


Coronavirus: Trudeau says Pfizer delay won't impact September COVID-19 vaccination goal



© 2021 Global News, a division of Corus Entertainment Inc.
Daily COVID-19 vaccinations jump as more doses arrive in B.C. – North Shore News
COVID-19 vaccinations are on an upward trend once again following the arrival of more doses in B.C.
The province's entire supply of the Pfizer Inc. and BioNTech SE vaccine was used up early in the week, leading to dips in the number of people being vaccinated on a daily basis.
There have been 69,746 vaccinations as of Thursday (January 14), up from the 63,430 reported a day earlier.
Just over 1,100 vaccinations were administered during the province's previous 24-hour reporting period — much lower than the 6,315 vaccinations reported Thursday.
B.C. Health Minister Adrian Dix said about 25,000 additional doses of the Pfizer-BioNTech vaccine have arrived since he last briefed media Wednesday.
"We're expecting more Moderna vaccine before the end of the week and that allows us to continue across health authorities," he said, adding workers and residents at long-term care homes remain the top priority.
The Moderna Inc. vaccine is easier to transport than the competing Pfizer-BioNTech vaccine, the latter of which must be maintained at temperatures as low as -80C before being thawed.
Once thawed, it must be administered within about five hours.
Those factors make Moderna more practical to bring to long-term care homes than the Pfizer-BioNTech vaccine, which initially was only administered at the manufacturer's sites of delivery back in December before Pfizer loosened its restrictions.
More than 2.6 million doses of both the Pfizer-BioNTech and the Moderna are expected to arrive in the province between April and June.
That's up from the 792,000 doses due to be delivered between mid-December 2020 and March 2021.
The spring estimates do not include any vaccines that have not yet been approved by Health Canada.
For example, more doses could arrive in B.C. in the spring if regulators were to approve the AstraZeneca plc. vaccine, which was given the green light in the U.K. last month.
Vulnerable populations will be the focus of vaccinations between now and March but provincial health officer Dr. Bonnie Henry said more details will be forthcoming next week about plans to begin administering doses to the broader population.
"We've been thinking about this quite a lot," Henry said.
"We know that we want to provide vaccine to people over the age of 18, who live in the communities, who aren't in long-term care … How do we do that in a way that makes sure that everybody is in contact and knows where to go, doesn't have to stand for hours in the rain as we've seen in some places, other places. So we are working on that. We have some great ideas that are coming together and we'll be providing more data."
Vaccine arriving in Ottawa on Tuesday will go to those who have had first dose – Ottawa Citizen
Article content continued
Prime Minister Justin Trudeau said the delay would not affect plans to have enough vaccines available for every Canadian who wanted to be vaccinated by fall.
Meanwhile, all residents in Ottawa's long-term care homes have had the opportunity to be vaccinated — and that is cause for celebration, Etches said.
According to data from 24 of Ottawa's 28 LTC homes, about 96 per cent of LTC residents have received their first dose of COVID-19 vaccine, with data from the other four homes expected to follow.
"We are so pleased to have reached this milestone," Etches said. "We still need the protection of staying two metres apart. That is what this lockdown is all about."
Next on the priority list are residents of retirement homes and other older adults in congregate settings, older adults in Indigenous communities and people with chronic conditions receiving home care.
Etches says Ottawa' is ready to get vaccines to people as soon as the doses are available. Retirement homes have already been preparing for the arrival of the vaccine by ensuring that consent forms have been signed, she said.
So far, only the Pfizer-BioNTech vaccine has been available in Ottawa.
Etches said she has not received word on if or when the Moderna vaccine would be available in Ottawa. Moderna's rollout has so far been prioritized for northern communities that do not have access to the specialized freezers needed to keep the Pfizer-BioNTech vaccine at -70 C. The Moderna vaccine is shipped at -20 C.