Employers increasing salaries as talent shortage and inflation persist
Employers across the country are increasing wages and projecting future salary bumps into their budgets amid inflationary pressure and a continuing talent shortage that shows little sign of easing in the near future.
At the Mississauga-based construction giant EllisDon, for example, baseline salaries for employees have gone up significantly over the past year to match inflation, and the company is projecting a similar increase next year. "The amount of turnover that we have gone through … is astronomical. To say that it has been challenging would be an understatement," said Paul Trudel, senior vice-president of people and culture at EllisDon.
EllisDon employs close to 4,000 people. A third of the company's work force is unionized. According to Mr. Trudel, EllisDon has had to hire new employees at the top of the usual salary range just to get people to accept jobs – and as a result, baseline salaries for existing employees have to be raised as well to prevent them from leaving for other employers.
Opinion: Canada's government-driven labour market recovery is unsustainable
Canada's unemployment levels have been some of the lowest on record over the past six months, hovering between 4.9 per cent and 5.4 per cent. Job vacancy rates reached an all-time high of 5.9 per cent in the second quarter of 2022, meaning there is a historically high number of jobs available in the labour market right now versus people to do them. The mismatch is particularly acute in the food services, accommodation and construction sectors, Statistics Canada data indicate.
"There are offers coming in for our employees from other construction companies, developers and from the consulting world and they are being offered huge salaries," Mr. Trudel said. "Then there's also our hourly workers, who can take on multiple jobs instead because of the gig economy. So we're battling many challenges within our work force at the same time," he added.
A recent report from the global consulting and data analytics giant Mercer surveyed roughly 550 organizations across 15 industries in Canada, and it found that employers had budgeted 3.4 per cent for merit-based salary increases and 3.9 per cent for total compensation increases in their budgets for 2023.
The survey also found that in the first six months of 2022, per capita pay had increased by 4 per cent on average – with the biggest increases in the high tech, life sciences and manufacturing sectors (above 5 per cent). In banking and financial services, employers were adjusting salary structures to account for a 3.1-per-cent wage increase in 2023, on average.
Elizabeth English, a principal at Mercer Canada, pointed out that while compensation budgets were much higher than in recent years, planned increases will still fall short of year-over-year inflation, which reached a 40-year high of 8.1 per cent in June.
"Historically, companies have often relied on the competition for talent, not inflation, in shaping their compensation strategies. But because of inflation, we found that 34 per cent of businesses are considering ad-hoc, off-cycle wage reviews to combat turnover, compared to 19 per cent in March, 2022, in our last survey," she said.
Indeed, Mercer's findings correspond with recent survey results from the global employment agency Robert Half, which found that 42 per cent of employers in Canada are offering higher starting salaries to recruit skilled professionals, and 79 per cent of managers who have increased base salaries for new hires in the past year have also adjusted the pay of current staff.
To some extent, employers have found themselves in a wage-increase spiral of sorts. New hires have often been paid premiums, and employers anticipate having to increase salaries for existing staff, according to Ms. English. "They're using the 2023 budget to address some of the pay equity issues from 2022," she said.
In a survey of more than 17,000 businesses across the country earlier this year by the Canadian Chamber of Commerce, 45 per cent of businesses said they expected to increase wages by an average of 8.1 per cent in 2022.
"It's clear that we have witnessed a great re-waging, driven by inflationary pressures but also the intense competition to attract and retain talent. And we expect that to continue," said Patrick Gill, senior director of operations and partnerships at the Ottawa-based organization.
The average hourly wage in Canada increased 5.4 per cent in August, compared with the previous year, but wage gains by unionized and non-unionized workers still lagged the inflation rate.
The chamber's most recent survey, for the third quarter of 2022, showed inflation and the talent shortage were still central concerns for businesses – 60 per cent cited rising inflation as their biggest challenge, and 39 per cent said recruiting skilled employees was a massive obstacle.
Janet Candido, a long-time human resources professional who runs a consulting business in Toronto that advises employers on HR issues, told The Globe and Mail she is increasingly encountering employees who are demanding wage increases that match inflation. "I had to deal with an employee, who works in financial services, who wants an 8-per-cent salary increase, after getting a 5-per-cent salary increase last year. The employer told her, 'Look, we can't do that, but we can give you more time off.' But I am fully expecting the employee to start looking for other jobs," Ms. Candido said.
One way employers are navigating the demand for higher salaries is to offer better benefits and higher bonuses, Ms. Candido said. "I'm seeing HR professionals getting more creative with compensation packages. They are expanding health spending accounts, or improving mental-health benefits."
At EllisDon, Mr. Trudel said the company is taking proposals from insurers for a better employee benefits package that will ultimately increase total compensation, even if it is not in the form of a base salary hike. The construction company is also looking to offer better top-up pay for parental leave.
"We already give employees a solid benefits package and shares in the company. But to compete in this market, we are going to have to do more," he said. "Sometimes, you have to spend money to make money. And we have made a conscious decision as a company to do that."
Bank of Canada increases policy interest rate by 50 basis points, continues quantitative tightening – Bank of Canada

The Bank of Canada today increased its target for the overnight rate to 4¼%, with the Bank Rate at 4½% and the deposit rate at 4¼%. The Bank is also continuing its policy of quantitative tightening.
Inflation around the world remains high and broadly based. Global economic growth is slowing, although it is proving more resilient than was expected at the time of the October Monetary Policy Report (MPR). In the United States, the economy is weakening but consumption continues to be solid and the labour market remains overheated. The gradual easing of global supply bottlenecks continues, although further progress could be disrupted by geopolitical events.
In Canada, GDP growth in the third quarter was stronger than expected, and the economy continued to operate in excess demand. Canada's labour market remains tight, with unemployment near historic lows. While commodity exports have been strong, there is growing evidence that tighter monetary policy is restraining domestic demand: consumption moderated in the third quarter, and housing market activity continues to decline. Overall, the data since the October MPR support the Bank's outlook that growth will essentially stall through the end of this year and the first half of next year.
CPI inflation remained at 6.9% in October, with many of the goods and services Canadians regularly buy showing large price increases. Measures of core inflation remain around 5%. Three-month rates of change in core inflation have come down, an early indicator that price pressures may be losing momentum. However, inflation is still too high and short-term inflation expectations remain elevated. The longer that consumers and businesses expect inflation to be above the target, the greater the risk that elevated inflation becomes entrenched.
Looking ahead, Governing Council will be considering whether the policy interest rate needs to rise further to bring supply and demand back into balance and return inflation to target. Governing Council continues to assess how tighter monetary policy is working to slow demand, how supply challenges are resolving, and how inflation and inflation expectations are responding. Quantitative tightening is complementing increases in the policy rate. We are resolute in our commitment to achieving the 2% inflation target and restoring price stability for Canadians.
Information note
The next scheduled date for announcing the overnight rate target is January 25, 2023. The Bank will publish its next full outlook for the economy and inflation, including risks to the projection, in the MPR at the same time.
U.S. Crude Oil Inventories Continue To Crash, While Products Build – OilPrice.com
By Julianne Geiger – Dec 06, 2022, 4:04 PM CST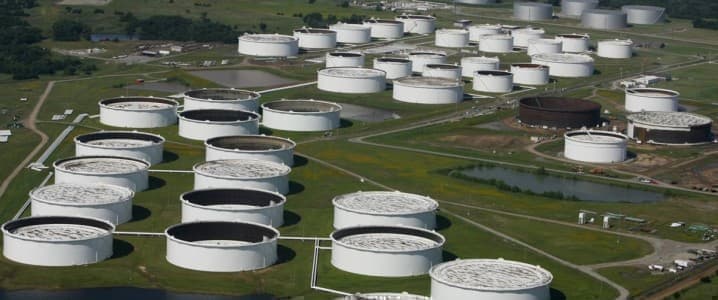 Crude oil inventories dropped for the fourth week in a row this week, by 6.426 million barrels, American Petroleum Institute (API) data showed on Tuesday, after dropping 7.85 million barrels in the week prior. Analysts anticipated a 3.884 million barrel draw.
U.S. crude inventories have grown by just 6 million barrels so far this year, according to API data. Meanwhile, crude stored in the nation's Strategic Petroleum Reserves sunk by nearly 32 times that figure so far this year— by 206 million barrels.
The SPR now contains the least amount of crude oil since February 1984.
The draw in commercial crude oil inventories came as the Department of Energy released 2.1 million barrels from the Strategic Petroleum Reserves in the week ending December 2, leaving the SPR with just 387 million barrels.
In the week prior, the API reported a large draw in crude oil inventories of 7.85 million barrels.
WTI prices fell sharply on Tuesday as the market reacted to the weak G7 price cap on Russian crude and the status quo from the OPEC+ meeting earlier in the week that ended without a production cut as some had feared.
At 3:51 p.m. EST, WTI was trading down $2.50 (-3.25%) on the day at $74.43 per barrel. This is a decrease of roughly $4.50 per barrel from the prior week. Brent crude was trading down $3.04 (-3.69%) on the day at $79.64—a decrease of roughly $5.50 per barrel on the week.
U.S. crude oil production again stayed at 12.1 million bpd for the fourth week in a row for week ending November 25, 400,000 bpd more than the levels seen at the start of the year, and still a 1 million bpd shortfall from the levels seen at the start of the pandemic.
The API reported a build in gasoline inventories this week of 5.93 million barrels for the week ending December 2, on top of the previous week's 2.85-million-barrel build.
Distillate stocks also saw a build this week, of 3.55 million barrels, on top of last week's 4.01-million-barrel increase.
Cushing inventories rose by 30,000 barrels in the week to December 2, compared to last week's reported decrease of 150,000 barrels.
WTI was trading at $74.32 shortly after the data release.
By Julianne Geiger for Oilprice.com
More Top Reads From Oilprice.com: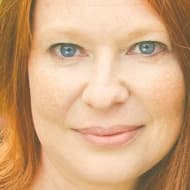 Julianne Geiger
Julianne Geiger is a veteran editor, writer and researcher for Oilprice.com, and a member of the Creative Professionals Networking Group.
Hertz to pay $168m for falsely accusing customers of theft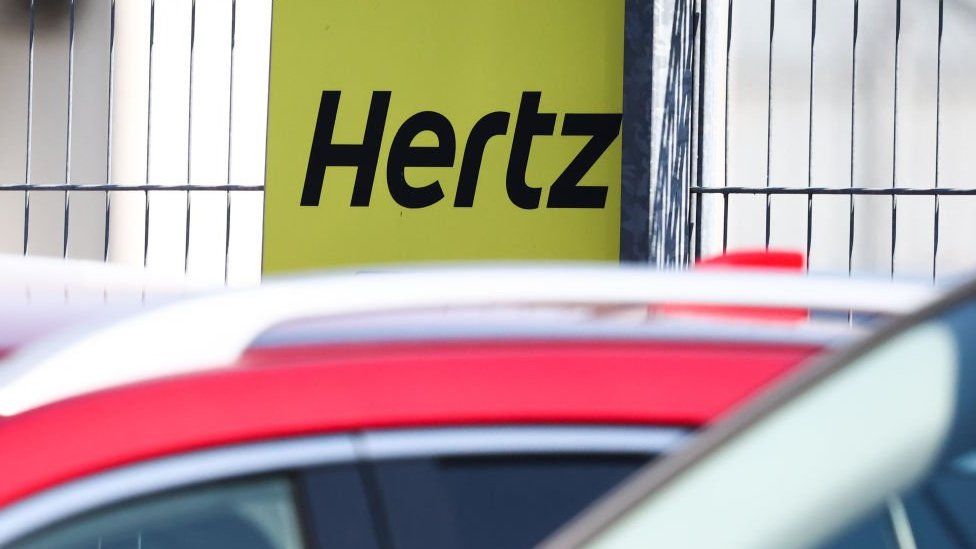 Hertz said it will pay $168m (£137.4m) to customers who were wrongly accused by the rental company of vehicle theft.
The pay-out will settle 364 claims against the company, some from innocent customers who were falsely reported to the authorities for stealing rental cars, Hertz announced on Monday.
Some customers said they were arrested or jailed over the accusations.
"My intention is to lead a company that puts the customer first," Mr Scherr said. "In resolving these claims, we are holding ourselves to that objective."
Reports of the false theft claims first emerged in February, when a Colorado man told CBS News, the BBC's US partner, he was arrested at an airport after Hertz wrongly reported to police that he failed to return a car in Georgia – a state he has never been to.
The man, Drew Seaser, added he has never rented a car from Hertz. Despite this, he was jailed for more than 24 hours following his arrest.
Others have also spoken out about being arrested and charged for accusations of car theft from Hertz. In many cases, the customers said they had returned the cars they were accused of stealing and had paid for them in full.
"I am one of their best customers. And here I am sitting in jail," Charles Doucette told CBS News in February following his arrest.
It is unclear if Mr Doucette or Mr Seaser are part of the settlement announced by Hertz this week, which the company said will resolve more than 95% of its pending claims related to accusations of false theft reports.
In an April interview with CNBC, Mr Scherr, who has held the company's top position since February, blamed the false reports on a glitch in the company's systems and said he was working to fix it,
The company revealed in court documents earlier this year that it files around 3,400 police reports annually charging customers with car theft, though it is unclear how many of those reports are false.
The company said it expects to pay the full amount of the settlement by the end of the year, and added it believes it will recover a "meaningful portion" of the money from its insurance carriers.