End of Easy Money: Bank of England Talks Tightening amid "Altered Consumer Behavior," Visions of Persistent Inflation – WOLF STREET
"It's appropriate" that markets price in "a significantly earlier path of tightening than they did previously."
Inflation in the UK has shot from below 1% earlier this year to 3.2% in August, the highest in 10 years, with core inflation – excluding food and energy – hitting 3.1%. OK, there was some "base effect" due to the very low inflation rate a year earlier. But the current spike of inflation, as measured by the last six-month average inflation annualized, is already at 4.5%, unrelated to the base effect. An annual inflation rate of 4.5% would be the highest in decades. In September, the Bank of England hiked its forecast for annual inflation by the end of the year to over 4%.
While this is still lower than the red-hot inflation in the US, it is way above the Bank of England's target of 2.0%.
And the BoE is getting worried that the underlying trends are persistent, instead of temporary, that they're getting embedded in the economy, and that they will be hard to dislodge through monetary policy once they're embedded, and it's making rate-hike noises a lot sooner than expected.
"Unfortunately, if you look at our last forecast, it [inflation] is going to go higher, I am afraid," Andrew Bailey, Governor of the BoE and Chair of the BoE's Monetary Policy Committee, told the Yorkshire Post in an interview. "As the Bank of England governor, I would prefer it not be there. But we are in very unusual times, and what I would say is we have to manage our way through these times," he said.
"Obviously I am concerned with inflation above target," he said. "We are going to have a very delicate and challenging job on our hands, so we have got to, in a sense, prevent the thing becoming permanently embedded because that would obviously be very damaging."
A huge amount of focus was currently being directed to bring inflation under control, he said.
With the pandemic having altered consumer behavior, the economy had a "whole range of challenges that we are just going to have to deal with," he said.
"We have got some very big and unwanted price changes," he said
"This has been an almost unprecedented set of events. They are not over yet, that we are learning. We have to manage our way through them, and we will do that," he said.
Pricing in the energy market indicated that inflation would be higher next year, as a price cap on consumers' energy tariffs set by the regulator is expected to rise again next year.
"A huge amount can happen between now and then, so I am not going to speculate," Bailey said, "but at the moment the forward curve would suggest that it would be higher, so that would suggest inflation persistence.
"So transience would be longer," he said.
Financial markets are now pricing in the first rate hike later this year, after the BoE, in its last meeting, raised the possibility that it could raise rates as early as November.
Michael Saunders, a member of the BoE's Monetary Policy Committee, told the Telegraph, "I think it is appropriate that the markets have moved to pricing a significantly earlier path of tightening than they did previously."
He's concerned that capacity pressures and higher growth in wages are driving an increase in inflation that "could become more persistent unless monetary policy responds," he said.
Huw Pill, the BoE's new chief economist, said last week, the "balance of risks is currently shifting towards great concerns about the inflation outlook, as the current strength of inflation looks set to prove more long-lasting than originally anticipated."
If the BoE raises its policy rate this year, far earlier than was expected just a couple of months ago, it would follow in the footsteps of smaller central banks in Europe and elsewhere that have already raised their rates, some of them already multiple times:
Bank of Korea: 1 hike, by 25 basis points
Czech National Bank: 3 hikes, by a total of 125 basis points
National Bank of Poland: 1 hike, by 40 basis points
Central Bank of Iceland: 3 hikes, by a total 75 basis points
Norges Bank (Norway): 1 hike, by 25 basis points
Reserve Bank of New Zealand: by 25 basis points.
This has all come a lot faster than expected this spring. And there are increasingly vocal concerns – such as by the BoE governors, but also among Fed governors and many others – that the notion of this inflation surge being "transitory" or "temporary" may not play out in reality.
There are vocal concerns that the underlying tendencies are an indication that this is going to be much more persistent, and is in the process of getting embedded in the economy, amid altered consumer behavior documented by their willingness and ability to pay whatever amid enormous fiscal and monetary stimulus. And tightening – or rather the removal of monetary stimulus, as central bankers will emphasize – is coming faster than previously expected. One of the biggest money printers, the Bank of Japan, has already stopped printing money
Enjoy reading WOLF STREET and want to support it? Using ad blockers – I totally get why – but want to support the site? You can donate. I appreciate it immensely. Click on the beer and iced-tea mug to find out how:

Would you like to be notified via email when WOLF STREET publishes a new article? Sign up here.

Classic Metal Roofing Systems, our sponsor, manufactures beautiful metal shingles:
A variety of resin-based finishes
Deep grooves for a high-end natural look
Maintenance free – will not rust, crack, or rot
Resists streaking and staining
Click here or call 1-800-543-8938 for details from the Classic Metal Roofing folks.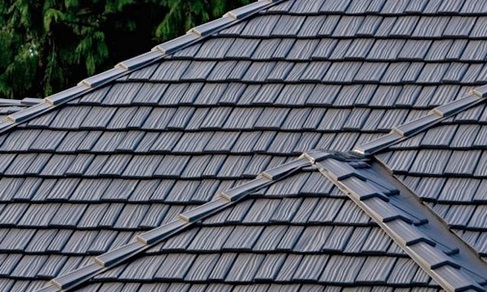 Dollar set for another week of losses even as Fed tapering looms
The dollar was heading for a second week of declines on Friday as sentiment stayed tilted towards riskier assets, while an intervention by the Australian central bank put a halt to the Aussie dollar's recent surge.
The dollar index was last at 93.733, little changed in Asian hours but off 0.24% on the week, as it continues its fall from a 12-month high of 94.565 hit in earlier this month.
It had managed to stem losses on Thursday, bouncing on better U.S. jobs and housing data, but the rally petered out on Friday morning in Asia, where risk sentiment was boosted news that beleaguered developer China Evergrande Group has supplied funds to pay interest on a U.S. dollar bond, averting a default.
But traders are still trying to assess whether the dollar has scope to fall further, or if this is a temporary blip on a march higher.
"People are wondering whether we are at an inflection point, as the dollar has been weakening and that doesn't really fit with the broader narrative that global growth is cooling and the Fed is on the path to tapering, which should be supportive for the dollar," said Paul Mackel, global head of FX research at HSBC.
On Friday, benchmark 10-year U.S. Treasury yields were at 1.6872%, slightly off from Thursday's multi-month high of 1.7%, as markets continue to prepare themselves for an announcement by the Federal Reserve that it will start to wind down its massive bond buying programme, which is widely expected for November.
Mackel said part of the reason for the dollar's weakness had been strong performances by currencies from most commodity exporting countries.
These were quieter on Friday, however, as traders took profits, analysts said, and energy prices softened.
Brent crude, which had risen above $86 dollars a barrel on Thursday, continued its tumble and was last at $84.10.
The Australian dollar was at $0.7475, off Thursday's three-month top, as the boost to the China-exposed currency from Evergrande's news was outweighed by action from the Reserve Bank of Australia to stem a bond sell off, as well as the pause in energy price rises.
The RBA said on Friday it had stepped in to defend its yield target for the first time in eight months, spending A$1 billion ($750 million) to dampen an aggressive bonds sell-off as traders have bet on inflation pulling forward rate hikes.
Also affected by energy prices, the Canadian dollar slipped to C$1.2352 per U.S. dollar, off Thursday's C$1.2287, a level last seen in June.
The British pound paused for breath at $1.3798, off a month peak hit earlier in the week, to which it had been carried by growing expectations of an interest rate hike to combat rising inflationary pressures.
The euro was little changed at $1.1627, while the yen wobbled within sight of its multi-year lows, with one dollar worth 114.01 yen, compared with 114.69 earlier in the week, a four-year low.
China's yuan eased against the dollar on Friday after the FX regulator warned of possible action if the currency market is hit by greater volatility following its recent rally. But the yuan still looked set for the biggest weekly gain since May.
Bitcoin was at $63,928, a little off Wednesday's all-time high of $67,016
(Reporting by Alun John; Editing by Sam Holmes and Kim Coghill)
Pandemic opens doors to switch jobs in Japan, but pay not rising much
The  Covid-19 pandemic has unexpectedly helped Japan's nursing homes and  Information Technology companies overcome years of labour shortages, as job cuts at restaurants and hotels have prompted workers to look for new careers.
This newfound job mobility marks a shift in a country whose rigid labour practices are partially blamed for a long term decline in productivity.
But it is too soon to say whether the change will ultimately lead to higher wages, which are desperately needed to revive demand and growth in an economy that is still struggling to break free from decades of deflation.
For now, the job-hoppers tend to trade one low-paying career for another.
Toshiki Kurimata, who used to make 2.8 million yen ($25,000) a year as a masseur, quit after 12 years as the pandemic caused a sharp drop in customers. Now he works at a nursing care centre and is taking classes to become a registered caregiver.
With that qualification, he expects to earn around 3.3 million yen – an increase of about 18%. The even bigger attraction, he says, is job stability.
"I like working in nursing care and it's stable," Kurimata said. "There aren't age limits on the work and you can find work even if, like me, you are inexperienced."
Experts aren't sure whether the job-switching will remain limited to certain industries or become a broader trend.
It is also uncertain whether job switching will continue once the pandemic dies down, although anecdotal evidence suggests people will keep leaving food-service jobs for nursing and IT.
Japan expects to have a shortage of 690,000 care workers by 2040, a tough gap to fill given the rapidly ageing population.
LOW-INCOME
OECD data put Japan's hourly labour productivity at $47.9, making it about 60% of the United States' level, the worst among the Group of Seven (G7) advanced economies, and 21st
among the 37 OECD members as of 2019.
And the prospect of people being stuck in low income jobs poses a big challenge for Japan's new Prime Minister Fumio Kishida, who has pledged to bring more wealth to households via higher wages.
"COVID-19 fallouts are pushing low-paid workers into even harder situations with little, or no, increase in pay," said Hisashi Yamada, senior economist at Japan Research Institute.
Hospitality businesses have laid off workers, with the number of employees falling to 3.9 million in 2020 from the prior year's 4.2 million, labour ministry data shows.
By contrast, the medical and health industry saw employees hitting 8.6 million, up 200,000 from 2019. The IT sector hired 2.4 million employees, up 100,000 from 2019.
JOB TRAINING
Vocational training schools have benefited.
SAMURAI, which offers IT training, had 1.7 times more students enrolled as of April 2021 compared with a year earlier, as employees retrenched during the pandemic rushed to retrain.
Most IT jobs on offer for inexperienced workers are for programmers, on the lowest rung of the IT ladder, but they generally still pay more than can be earned in hospitality.
The average annual salary for employees at restaurants and nursing homes amounts to roughly 3 million yen, 30% less than an average Japanese workers' salary, government data shows. IT programmers earn close to the national average.
"I saw how popular the IT sector was and thought I may land a stable job," said Koki Shimizu, a 22-year-student at SAMURAI who lost his job as a chef and now is learning to program.
At Crie, which offers training in nursing care, classes that were only two-thirds full before the pandemic are now packed out.
The company's head Takayuki Nakayama expects the uptrend to continue given steady job offers in the nursing care industry.
"It's true wages are relatively low in the nursing-care industry. But many job-seekers want stability after seeing the damage inflicted on eateries and other service-sector firms."
Retailers are also becoming alarmed over losing staff, as they are counting on a rebound in activity as Japan gradually eases COVID-19 restrictions.
Major Japanese pub chain operator Watami is scrambling to hire 100 mid-career staff this year – something it has not done for three years – and it reckons that eventually it may have to pay more.
"1,000 yen per hour may not be enough, 1,500 yen may be needed to attract workers in the future," said the company's chief executive Miki Watanabe.
For now, firms are wary of raising pay as the economy is still struggling in the wake of the pandemic.
($1 = 114.0100 yen)
(Reporting by Tetsushi Kajimoto; Editing by Leika Kihara, David Dolan & Simon Cameron-Moore)
Pfizer-BioNTech report high efficacy of COVID boosters in study – Al Jazeera English
The companies say phase III trial data show booster shot of COVID-19 vaccine was 95.6 percent effective against the disease.
American pharmaceutical company Pfizer and its partner BioNTech have said data from a Phase III trial demonstrated high efficacy of a booster dose of their COVID-19 vaccine against the coronavirus, including the Delta variant.
They said a trial of 10,000 participants aged 16 or older showed 95.6 percent effectiveness against the disease, during a period when the Delta strain was prevalent.
The study also found that the booster shot had a favourable safety profile.
Pfizer had said its two-shot vaccine's efficacy drops over time, citing a study that showed 84 percent effectiveness from a peak of 96 percent four months after a second dose. Some countries had already gone ahead with plans to give booster doses.
The drugmakers said the median time between the second dose and the booster shot or the placebo in the study was about 11 months, adding that there were only five cases of COVID-19 in the booster group, compared with 109 cases in the group which received the placebo shot.
"These results provide further evidence of the benefits of boosters as we aim to keep people well-protected against this disease," Pfizer CEO Albert Bourla said in a statement.
The median age of the participants was 53 years, with 55.5 percent of participants between 16 and 55 years, and 23.3 percent at 65 years or older.
The companies said they would submit detailed results of the trial for peer-reviewed publication to the US Food and Drug Administration (FDA), the European Medicines Agency, and other regulatory agencies as soon as possible.
The US and European regulators have already authorised a third dose of COVID-19 vaccines by Pfizer-BioNTech and Moderna Inc for patients with compromised immune systems who are likely to have weaker protection from the two-dose regimens.