ESPN and competitors ditch their 'stick to sports' mantra. Politics is now fair game
The network has gone all in on its coverage of athletes who have joined protests and spoken out about the death of Black Americans such as George Floyd and Breonna Taylor at the hands of police. And in July, ESPN's owner The Walt Disney Company (
DIS
) announced a
first-look deal with Colin Kaepernick
that includes an exclusive docu-series with Hill,
who left ESPN in 2018
, serving as producer.
"There's no bigger indication that the times have changed," Jim Miller, journalist and co-author of the 2011 book "Those Guys Have All the Fun: Inside the World of ESPN," told CNN Business.
Last week's NBA players'
strike
following the
shooting of Jacob Blake
prompted other sports leagues to take a stand for Black Lives Matters and postpone their games as well. Without a playoff game to dissect, ESPN's analysts filled the airtime with discussions about racial injustice. On TNT's "Inside the NBA," host
Kenny Smith walked off set
in solidarity with the athletes.
"Sometimes, as African Americans, we know being on the side of right there has to be some uncomfortability for people to actually pay attention to it," Smith told CNN Business when he reflected on his walkout. "I wish there was a society where you don't have to do things to get attention, but that hasn't been the case in any form for our communities."
The media has long struggled with how to cover the intersection of sports and politics, with management at ESPN and Deadspin opting to concentrate on the former and shy away from the latter. But amid a pandemic that forced sports to go dark and a national reckoning over race, sports journalists are learning that the firewall between sports and politics has vanished, if it ever existed.
"Stick to sports"
In some cases, the "stick to sports" refrain comes from readers rather than management.
During her more than two decades covering sports, USA Today sports columnist Nancy Armour said she has received feedback from readers asking her to keep politics out of sports whenever her columns touch on social issues.
Armour said she has been writing about sports and activism with increasing frequency lately, but the intersection of sports and politics is nothing new.
"Jackie Robinson was the face of desegregation. That was political. Billie Jean King fought for equal pay and equal rights for women. That's political. The NFL got money from the service branches to have their representatives at games. That's political," Armour said.
Even so, "stick to sports" has pervaded sports media. ESPN
released a poll
last year that found the majority of viewers do not want to hear about politics on the network. Miller, the ESPN expert, said the network used it as a reason to keep politics out of its coverage.
"They had all this quote unquote research that suggested the viewers didn't want to hear any of it," Miller said. "They put that all on the audience, but it was clear that they were more comfortable."
ESPN spokesperson Mike Soltys insists that the company's stance on political coverage is "often mischaracterized."
"We have said we aren't covering pure politics, but clearly we cover it when it intersects with sports, including in the last 24 hours as the sports world became a focal point of social unrest," Soltys told CNN Business last Thursday during the NBA strike.
G/O Media management also called on Deadspin bloggers and reporters to "stick to sports" last year, prompting staffers to
resign en masse.
But G/O Media says it has since clarified its stance.
"Deadspin's mandate is to do sports stories we think matter, whether it be on racial injustice, gender disparities, LGBTQ rights, the environment, or who won the game last night," a G/O Media spokesperson told CNN Business. "Where sports meets life, essentially, is what we want to explore, examine and question."
Diana Moskovitz, investigations editor and cofounder of
Defector Media
, a new media company operated by former Deadspin staffers like herself, told CNN Business that "stick to sports" comes up not only from management but also from peers. (Moskovitz had given her two weeks notice to Deadspin just prior to the mass exodus.)
She said former colleagues
in previous
newsrooms where she worked have dismissed sports reporters by saying they should stick to game recaps and player performance.
"There's this version of stay in your lane," Moskovitz added. "If some real news happens, don't worry we'll call one of the White House correspondents because they're the real reporters."
ESPN alumn Cari Champion echoed this when she elaborated on why she and Hill launched
"Cari & Jemele: Stick To Sports" on Vice TV
. Champion
said
the name was inspired by "what many people asked us to do while we were" at ESPN and "that was just stay in that one lane."
"Those who tell you to stick to sports are uncomfortable with our take on what we're seeing in the world and how it relates to sports," Champion said on
"Morning Joe"
last week. "As Black journalists, I feel that it is so important for us to speak up about what we see because what's happening in the country right now requires someone who's lived that life… All we're asking right now, especially with our show, is for you just to see us, the humanness in us, the humanity in us."
"They're tired of asking nicely"
It's been nearly impossible for sports journalists to stick solely to game results and player statistics this year. Safety measures stemming from the pandemic forced sports to shut down in March. And when sports returned, protests over George Floyd's death had roiled the country for months. For the NBA, activism has been at the forefront from its
bubble in Orlando, Florida
.
"They have worn uniforms with racial-justice slogans and T-shirts that say black lives matter played on courts bearing the same message, and often steered interviews away from basketball to talk about issues such as voter suppression and police violence," Hill
wrote
in The Atlantic where she now a contributing writer.
Armour said the NBA players' strike was sparked by a "tipping point" that the country has reached. She cited LeBron James' repeated calls for addressing systemic racism, which go as far back to 2012 with the
fatal shooting of Trayvon Martin.
"They're tired of asking nicely," Armour said. "What more can they do? This is it. They said we're going to take our ball and we're going to sit this one out until we get at least an effort to get the kind of action we want."
Black Lives Matter taking center stage in sports should come as no surprise since sports are played by "human beings, American citizens," Moskovitz said, noting that the athletes in some leagues, such as the NBA and the NFL, "the vast majority are Black."
"Police brutality affects their everyday lives," Moskovitz told CNN Business. "Even if they are millionaires, they are still Black. Of course, they're going to talk about that because how could they not?"
Hill wasn't available to comment for this story, but she made similar remarks to CNN's Jim Sciutto last week.
"They want America to listen to what it's like to really be Black in America in this country, and to understand the racism that they still even face despite being pro-athletes, despite having these platforms and making millions of dollars and often, in many moments, they're reminded that they're Black," Hill said.
And it's not just the Black Lives Matter movement. Athletes have spoken out against "inequality, sexism and misogyny, especially in women's athletics," Moskovitz said. "To tell them to not talk about that with the platform they have is just denying them their humanity."
It's also clear that some reporters will not stay silent about politics and social issues, either.
The Athletic's Tony Jones
said
on Friday's episode of Sam Vecenie's "Game Theory" podcast, "Enough is enough, man."
"You have so many instances where you're gunned down just because of the color of your skin," he added. "As a Black man, I'm tired of this. I'm tired of waking up and seeing stuff like this."
Source: – CNN
The New Politics of Race? – The New York Times
Want to get The Morning by email? Here's the sign-up.
Good morning. New Jersey moves toward a millionaires tax. New polls show Democrats leading Senate races. And the president continues to enjoy significant Latino support.
President Trump famously won the 2016 election thanks to a surge of support from white voters. This year, Trump is trailing Joe Biden largely because some of those voters have swung back to the Democrats. In several recent swing-state polls, Biden is even winning a narrow majority of white voters.
But Biden is not quite running away with the election. He leads by six percentage points in The Times's national polling average, down from almost 10 points earlier this summer.
What's going on? In large part, Biden continues to struggle with Hispanic voters. Trump, despite making repeated appeals to white nationalism and castigating immigrants, has a chance to do better among Hispanic voters than he did in 2016, and win more than a third of them, even as he does worse with white voters.
One possible explanation — a worrisome one for Democrats in the long run — is that Hispanics are following a path not so different from earlier European immigrant groups, like Italian and Irish Americans. As they assimilated, they became less reliably Democratic. To oversimplify, they voted for F.D.R. and then for Reagan.
Ross Douthat, a Times columnist, argues that Trump's relative strength among Hispanic Americans is a sign that Democrats are misreading the politics of race. Liberals often draw a bright line between whites and people of color (as the acronym BIPOC — for Black, Indigenous and people of color — suggests). But this binary breakdown doesn't reflect reality, Ross argues.
For starters, about 53 percent of Latinos identify as white, Andrea González-Ramírez of Medium notes. Others do not but are conservative — on abortion, taxes, Cuba or other issues. In some states, Hispanic men appear to be especially open to supporting Trump, Stephanie Valencia of Equis Research, a polling firm, told my colleague Ian Prasad Philbrick.
A recent Times poll of four battleground states captured some of these dynamics. Most Hispanic voters said Biden had not done enough to condemn rioting, said he supported cutting police funding (which is not true) and said they themselves opposed police funding cuts. For that matter, most Black voters also opposed such funding cuts.
It's a reminder that well-educated progressive activists and writers — of all races — are well to the left of most Black, Hispanic and Asian voters on major issues. These groups, in fact, are among the more moderate parts of the Democratic coalition in important respects. If Democrats don't grapple with this reality, they risk losing some of those voters.
1. New Jersey moves to tax the richest
New Jersey is poised to become one of the first states to adopt a so-called millionaires tax, raising taxes on income over $1 million by nearly two percentage points. Phil Murphy, the state's Democratic governor, and legislative leaders reached a deal on the tax as a way to alleviate a budget shortfall caused by the pandemic.
"We do not hold any grudge at all against those who have been successful in life," Murphy, a former executive at Goldman Sachs, said. "But in this unprecedented time, when so many middle-class families and others have sacrificed so much, now is the time to ensure that the wealthiest among us are also called to sacrifice."
Taxes on high incomes are likely to be central to the Democratic Party's agenda if Biden wins the presidency. He has proposed raising tax rates on people who earn more than $400,000.
In other political news:
---
2. Subverting the C.D.C.
The Centers for Disease Control and Prevention outraged many public health experts last month by discouraging people without coronavirus symptoms from being tested. It's now clear that Trump administration officials — and not C.D.C. scientists — wrote the recommendation, as a story by The Times's Apoorva Mandavilli documents.
In other virus developments:
---
Here's what else is happening
IDEA OF THE DAY: The real law-and-order problem
The writer Anand Giridharadas has written a fascinating response to my recent item on Biden's vulnerability on so-called law and order issues. Giridharadas writes:
America does have a law-and-order problem, but it's nothing new. And the nature of that law-and-order problem is being the most violent country in the rich world. And the genesis of that violence isn't Black and brown communities rising up against friendly, overwhelmingly white suburbs of Minneapolis. It's white America, from the founding days of the republic, committing to an economic and political model that made violence a daily, systemic necessity.
I'd add one point: It's possible to agree with all of that and still think Biden is vulnerable. "Law and order" is indeed often a dog whistle for racism, but it can still be politically effective. And "law and order" issues aren't only and always about racism. Just consider the views of Black and Hispanic voters about police funding (which are highlighted in the chart earlier in today's newsletter).
Along with his response, Giridharadas includes an interview with Senator Chris Murphy of Connecticut. He's the author of a new book, "The Violence Inside Us: A Brief History of an Ongoing American Tragedy," which delves into the racist roots of America's propensity toward violence.
PLAY, WATCH, EAT, TIKTOK
Watch something … political
Our weekly suggestion from Gilbert Cruz, The Times's Culture editor:
Less than two months before a presidential election, it might seem odd to recommend a series about politics, given that it's everywhere. But I am locked into watching "Borgen," now available on Netflix.
The three-season drama follows Birgitte Nyborg, a moderate Danish politician who becomes that nation's first female prime minister. The tone falls somewhere between the often-too-idealistic "The West Wing" and the always-too-self-serious "House of Cards." It's a peek into a system in which compromise and deal-making between multiple political parties are often as necessary as pure power plays.
And, as our TV critic Margaret Lyons wrote recently in her Watching newsletter (subscribe!), "Alongside the political material, 'Borgen' is a grounded, rich domestic drama, and Birgitte's seemingly #relationshipgoals marriage becomes something much messier and more fraught."
---
Lessons from TikTok
The nature of fame on TikTok is inherently different from other platforms like Instagram: It has an algorithm that propels kids to stardom overnight, and entire fandoms are often built around creators of relatively mundane videos.
In The Atlantic, the writer Kaitlyn Tiffany explains how fame on TikTok serves as a reflection of what modern girlhood looks like. Videos often spotlight activities girls have been doing for decades, from dancing in their bedrooms to fighting with parents.
Lalena Fisher, Ian Prasad Philbrick and Sanam Yar contributed to The Morning. You can reach the team at themorning@nytimes.com.
Playing Politics With a Vaccine – The New York Times
Hi. Welcome to On Politics, your guide to the day in national politics. I'm Lisa Lerer, your host.
Sign up here to get On Politics in your inbox every weekday.
Joe Biden and Donald Trump have finally persuaded a lot of Democrats and Republicans to agree on something: that the idea of getting a coronavirus vaccine, at least right now, seems kind of scary.
Over the past four months, the number of Americans who say they'd be willing to get a coronavirus vaccine has dropped — significantly.
According to a new survey by the Pew Research Center, Americans are now evenly divided over whether they would get a vaccine to prevent Covid-19, if it were available today.
And just 21 percent said they would "definitely" get a coronavirus vaccine today, half the share who said that in May.
The growing mistrust is bipartisan: The percentages of Republicans and Democrats who said they'd get the vaccine both fell by 21 points. (A majority of Democrats still said they would take it.)
The numbers are a vivid illustration of how political posturing can transform our beliefs.
The virus, of course, hasn't changed. About 850 people in the United States have been dying of the coronavirus, on average, every day in mid-September. That's down from a peak of near 3,000 in April but an increase from the death rate in the early summer.
What has changed is how Mr. Trump and Mr. Biden talk about a vaccine.
On Wednesday, Mr. Biden accused the president of playing politics with a potential vaccine, saying he did not trust Mr. Trump to determine when a vaccine was ready for Americans.
"Let me be clear: I trust vaccines," Mr. Biden said. "I trust scientists. But I don't trust Donald Trump, and at this moment, the American people can't either."
Shortly after Mr. Biden's speech, Mr. Trump rebuked his own government scientists, publicly slapping down Dr. Robert R. Redfield, the director of the Centers for Disease Control and Prevention. Mr. Trump has focused for weeks on convincing the public that a vaccine will be available imminently — even before Election Day — and that the worst of the pandemic is over. Those statements have heightened fears that the approval process could be rushed for political purposes, prompting Mr. Biden's attacks on the president.
Dr. Redfield told a Senate committee on Wednesday that a vaccine would not be widely available until the middle of next year. Mr. Trump said that his top public health official had "made a mistake" and that vaccines would go "to the general public immediately."
The president is incorrect: Scientists, companies and federal officials all say that most people won't get a vaccine until well into next year, even in a best-case scenario.
But with no coherent federal government response, voters are left to figure out their own public health guidance. The vaccine becomes political collateral.
The whole situation is a fun-house mirror version of both Mr. Trump and Mr. Biden.
Mr. Trump has expressed anti-vaccine views since 2007. He has met with anti-vaccine crusaders and, as president-elect, even floated appointing them to government committees, spreading alarm among medical experts that he could be giving credence to debunked conspiracy theories about immunizations.
Now, Mr. Trump is the country's No. 1 cheerleader for vaccine development, and is misleadingly accusing Mr. Biden of spreading "anti-vaccine theories."
Mr. Biden, who has consistently praised the virtues of science and pushed for more funding for research, now finds himself casting doubt — out of necessity, he would argue — on the government's handling of a potential vaccine.
When asked whether he trusted the C.D.C. and the Food and Drug Administration, Mr. Biden said he did not trust "people like the fellow that just took a leave of absence." The comment appeared to be a reference to Michael Caputo, the top spokesman for the Department of Health and Human Services, who had accused government scientists of "sedition."
While it's true that Mr. Trump's misleading assertions about vaccine timetables have raised concerns about a hurried, politicized process, it's also the case that Mr. Biden stands to benefit politically if voters distrust the president and the pandemic is still raging. (Still, Mr. Biden has said that if scientists agree a vaccine is safe, he would personally take it even if it was approved under Mr. Trump's watch.)
All this political gamesmanship is a problem. Mistrust of vaccines is an urgent — and deadly — public health issue.
Once a safe and effective vaccine is available, if enough people refuse to get it, the country's ability to reach widespread immunity will suffer. And all of this could exacerbate mistrust of other, well-established vaccines — a worrisome trend that was already underway before the pandemic.
Pharmaceutical companies have tried to restore public trust by pledging to thoroughly vet any coronavirus vaccine candidates.
But, I suppose, the public's skepticism makes sense, in a depressing sort of way. Distrust of our institutions is at record highs. Why should anyone feel differently about a now highly politicized vaccine, until it's proved safe?
We want to hear from our readers. Have a question? We'll try to answer it. Have a comment? We're all ears. Email us at onpolitics@nytimes.com.
---
From Opinion: Can Congress reach a stimulus deal before November?
A little over a month ago, the rough consensus among many Opinion editors like me, who were watching the congressional negotiations over a second pandemic relief package, was that some sort of follow-up bill, even if it wasn't much, would pass and be signed into law.
After all, the labor market has been hobbling all summer; state and local governments are struggling to make ends meet, and so are millions of income-depressed families. Many of those families live in swing states, which gave Senate Republicans and President Trump a motive to provide an economic boost with Election Day nearing.
Instead, negotiations on Capitol Hill stalled. Now there is a decent chance that no further stimulus measures will be taken before November.
In an opinion essay published this morning, Jay C. Shambaugh, who was the chief economist at the White House Council of Economic Advisers from 2010 to 2011, urged congressional leaders to come to an agreement.
"It may be easier, politically, to give up and devolve into partisan blaming as Election Day nears," he wrote. "However, it is imperative that a new deal is reached to avoid suffering and to keep the economy from further slowing."
Mr. Shambaugh praised a bipartisan group in the House made up of 25 Democrats and 25 Republicans for putting forth a proposal on Tuesday that, "while not perfect, may open prospects for a deal." But top House Democrats have already said that the plan, which is worth as much as $2 trillion, does not go far enough.
Mr. Shambaugh argued that the compromise's framework merited consideration for the sake of "the one in five families who report their children don't have enough to eat this week and the panicked states already forced into firing workers."
Those stakeholders, he argued, "cannot wait until after the election for a deal."
— Talmon Joseph Smith
---
Thanks for reading. On Politics is your guide to the political news cycle, delivering clarity from the chaos.
On Politics is also available as a newsletter. Sign up here to get it delivered to your inbox.
Is there anything you think we're missing? Anything you want to see more of? We'd love to hear from you. Email us at onpolitics@nytimes.com.
When Politics Distorts Science – Scientific American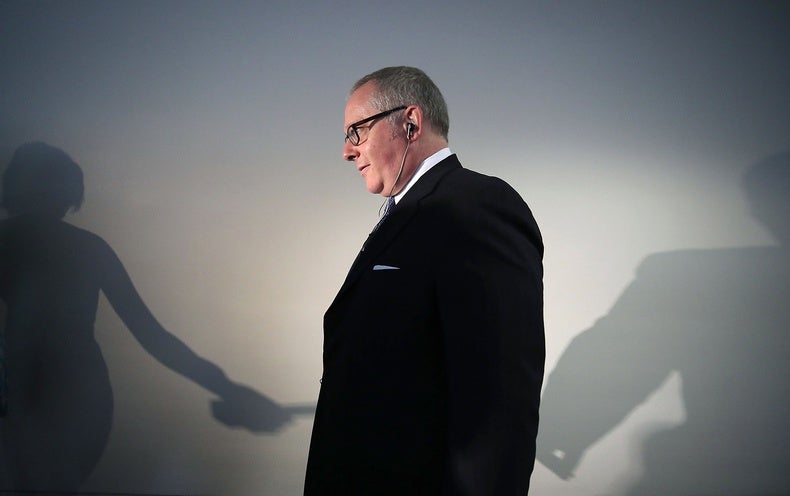 I knew things had changed at the Centers for Disease Control and Prevention in early 2018 when my routine request to interview a CDC scientist was held up for days on end. I'd been interviewing researchers there for decades and had never before hit a delay that meant missing my deadline. When I asked what was going on, I was told, off-the-record, that media requests were now being routed from the CDC press office in Atlanta up to the bosses at the Department of Health and Human Services (HHS) in Washington, D.C., for approval.
Yikes, I thought, that's insane. And this was well before the COVID-19 pandemic, lockdowns and mask debates made the nuts-and-bolts field of epidemiology a politically incendiary topic.
Still, I never imagined the level of Big Brothering would extend to the CDC's most essential tool for communicating science: its world-class weekly bulletin known as the MMWR—for Morbidity and Mortality Weekly Report. (It was the MMWR that first reported in 1981 a spike in cases of opportunistic infections in gay men—the first glimmer of HIV/AIDS in the United States.) On Friday night, Politico revealed that even the MMWR is being routed to political overseers at HHS to soften science and health recommendations that might contradict the president's often dishonest and sometimes dangerous messaging about the pandemic, among other CDC matters.
Such interference is "unprecedented," says Tom Frieden, the infectious disease specialist who served as CDC director from June 2009 through January 2017. While politics and public health inevitably intersect, Frieden says, "I can tell you that in my eight years, no political appointee ever read the MMWR before it was published or before the media got it."
According to reporting by Politico and the Washington Post, which have obtained leaked e-mails, political operatives at HHS have attempted to add caveats to the findings of CDC scientists and tried to slow down the release of politically inconvenient data, including a negative report on hydroxychloroquine—the malaria drug wrongly touted by the president as a COVID-19 therapy—and data on children spreading the virus.
Who are these political overseers, filtering and twisting federal science? Back in April, the Trump administration appointed Michael Caputo to be assistant secretary for public affairs at HHS. Caputo has no training in science or medicine. (Neither, for that matter, does his boss, HHS Secretary Alex Azar, a lawyer who was a pharmaceutical industry lobbyist and executive.) Unlike Azar's appointment, Caputo's did not require Senate approval.
What were Caputo's qualifications to manage communications for an 80,000-employee federal department and to direct the nation's health messaging during a pandemic? His anodyne official HHS bio describes his 17 years as president of his own PR firm. It doesn't mention his association with convicted felons Roger Stone, who served as Caputo's mentor, and Paul Manafort, with whom he worked on Trump's 2016 campaign. Nor does it mention his earlier work helping to burnish the image of Vladimir Putin—a project he admitted to his hometown paper, the Buffalo News, that "I'm not proud of." The same 2016 article noted that Caputo then owed U.S. government more than $100,000 in back taxes and quotes him as follows: "If I were to run for office, my skeletons would come dancing out of the closet in a can-can."
Caputo was doing some fast tap dancing this week after he let loose with bizarre remarks on Facebook Live and Twitter over the weekend. He accused the CDC of harboring an anti-Trump "resistance unit," warned of violence by armed left-wing hit squads after the election and encouraged Trump supporters to prepare by buying bullets now: "If you carry guns, buy ammunition, ladies and gentlemen, because it's going to be hard to get." Both his Facebook and Twitter accounts have since been deleted.
With #CAPUTOMUSTRESIGN trending on Twitter, Caputo apologized to HHS staff on Tuesday for his remarks about an internal cabal. On Wednesday, the department announced he was taking a 60-day medical leave of absence.
Also departing was the scientist Caputo had hired to challenge and edit MMWR reports and CDC statements that might contradict White House positions. Paul Alexander has worked under contract as a part-time assistant professor of health research methodologies at McMaster's University in Canada.
E-mails leaked to Politico show that Alexander had attempted to muzzle public statements by Anthony Fauci, the government's leading infectious disease expert, and downplay the risks of kids and college students spreading COVID-19 and the need to test young people for the infection. In one leaked e-mail. Alexander writes with exaggerated certainty: "There is no data, none, zero, across the entire world, that shows children especially young children, spread this virus to other children, or to adults or to their teachers."
In July, the Washington Post reported that Alexander scolded the CDC for warning about the coronavirus' risk to pregnant women, writing in an e-mail that the warning would "frighten women … as if the President and his administration can't fix this and it's getting worse."
It's clear that political minders such as Caputo and Alexander have succeeded to some degree in tilting federal health policies and statements. The emergency use authorization of hydroxychloroquine for severe COVID-19 back in March by the Food and Drug Administration, is one example. The FDA reversed itself in May when evidence showed the drug likely caused more harm than good.
Frieden points to other examples. "What is unprecedented—and deeply disturbing— is things on the CDC website being written by people who aren't public health experts, he says. "I think that is analogous to someone vandalizing a national monument and scrawling graffiti on it."
He cites three examples: omitting a mention that choir singing represents a significant risk in the reopening of houses of worship. "The White House asked for that," Frieden says. Second, a statement on the CDC website about the importance of kids going back to school that reads more like a position paper than a public health analysis.
Third, "and most egregious," he adds, is the suggestion that people who have been in contact with someone who tested positive for the coronavirus do not need to be tested if they have no symptoms. "This clearly was the writing of people in Washington who don't understand public health," Frieden says. Better information, urging that all contacts be tested, appears elsewhere on the CDC site.
Even if November's election should bring an end to efforts to run federal science and health policy through a political distortion field, the reputational damage may be done. Will reporters like me be able to look at the MMWR in the same way as before? More importantly, will the American public be able to trust federal assessments of coronavirus treatments and vaccines?
An NBC/SurveyMonkey poll out on Tuesday shows declining trust in the promised vaccine: only 39 percent of poll respondents said they would get it, down from 44 percent in August.
As Richard Besser, who was acting CDC director in 2009, writes in Scientific American, "we now see the undermining of the public's trust of our key institutions at the very moment we should be shoring up that trust."