Exploring How to Help Homebuyers Compete with Real Estate Investors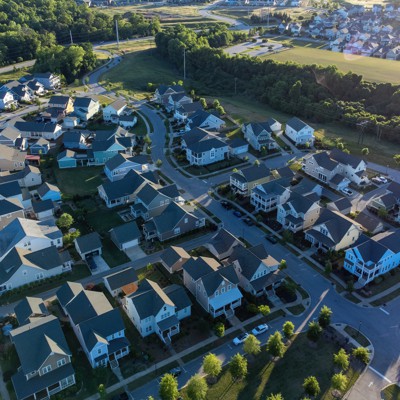 In the summer of 2021, Lauren Brunner and her colleagues at the Port of Greater Cincinnati Redevelopment Authority came across an article in The Wall Street Journal that talked about the influx of out-of-town investors to Ohio's real estate market. The article startled Brunner and her team, and they quickly did some digging. The Port, as it is called, discovered that 4,100 homes in the county were owned by just five landlords.
"We were, like, hair on fire–we had no idea this was an issue," said Brunner, CEO and president of The Port, at a panel hosted by the Department of Housing and Urban Development's Office of Policy Development and Research this week.
These out-of-state investment firms were making it harder for local residents to buy homes, especially low- and middle-income buyers. With sky-high mortgage rates and a tight supply, it's already been a tough year for new homebuyers across the country. Now communities are mobilizing to make it more difficult for investors to rent out the properties they purchase.
In Cincinnati, The Port was able to acquire nearly 200 properties that it is now working to sell to the tenants at an affordable price. This is just one approach governments are using to combat the issue. Panelists at the HUD event say there are several strategies governments can try to prevent investors from dominating the market.
A complex issue like this warrants a multifaceted approach, and one place to start is before investors even bid on a property, according to Laurie Goodman, an Urban Institute Fellow for the Housing Policy Finance Center.
"Rather than saying, 'Bad investor, you shouldn't be buying these properties, you should be leaving them for homeowners,' we should be looking to improve the financing process so individuals can compete with institutional investors," she said at the HUD panel.
When it comes to financing a property, according to Goodman, investors have several advantages that make it difficult for owner-occupants to compete with them.
For starters, most of the homes real estate investors purchase require renovations. From the get-go, many of those properties are out of reach for typical homeowners because taking out home improvement loans is much more difficult for homebuyers. While investors have teams of experts that can anticipate how much renovations will cost and use that information to inform their bids, most homeowners "have no idea" how much renovations cost, and therefore shy away from bidding at all, Goodman said. And because investors typically own hundreds or thousands of properties, they often work with vendors at discounted rates because of the scale.
Meanwhile, nearly 40% of homebuyers or potential homebuyers are denied renovation loans, Goodman noted. "Is it any wonder that a homeowner would prefer to sell to an all-cash bidder than someone who needs a mortgage and has a 39% denial rate in order to get renovation financing?"
In addition to rethinking how homebuyers can finance property purchases, governments need to have good tenant organizing policies, said Elin Zurbrigg, deputy director of Mi Casa, Inc., a housing advocacy group.
She pointed to Washington D.C.'s Tenant Opportunity to Purchase Act. If a building is up for sale, TOPA gives tenants the first opportunity to collectively purchase the property. Under the policy, thousands of people – including low-income families – have been able to purchase homes in one of the country's fastest gentrifying cities, Zurbrigg said.
"Through purchasing their buildings directly or becoming a co-op or condominium owner, it's a model that's inclusive of everyone because you don't need to obtain a mortgage by yourself. You don't have to qualify individually," Zurbrigg said.
She encouraged local leaders to work closely with tenant organizations and "channel the power of residents who want to remain in their homes in their neighborhoods."
Bianca Motley Broom, Mayor of College Park, Georgia, also noted the importance of community engagement.
College Park has about 14,000 residents, 75% of which are renters. The city wants to provide more homeownership opportunities for its residents and was working with a developer to create 200 homes. But when the developer decided to rent those homes instead of sell them, residents spoke out. The city listened and stopped the project, Motley Broom said.
"What we're trying to do … is let people know, this isn't just about your house. This is about our entire community and the future of that community and also the future of individual families and their ability to generate wealth to pass on to the next generation."
"It's not the job of a market you know, to watch out for society – it's the job of a market to be efficient and make money," The Port's Brunner said. "It's our job, all the rest of our jobs, to follow behind the market and determine whether what the market is doing comports with our values. And if it doesn't, we have to fight back."
Nanaimo Real Estate Market Report: January 2023
NANAIMO – Calm start to the year indicates a great time to buy
In January, 46 single-family homes sold in Nanaimo, down 33 per cent from December and 26 per cent from the previous year.
Active listings of single-family homes on the Mid-Island rose 108 per cent year-over-year, but dropped by 4 per cent from December.
The average price for a single-family home in Nanaimo was $795,527 in January, a 23 per cent drop from last year.
Montreal home sales down 36% from January 2022: Quebec real estate association
MONTREAL — The Quebec Professional Association of Real Estate Brokers says Montreal's January home sales fell to a level not seen since 2009 as the market slowdown continued.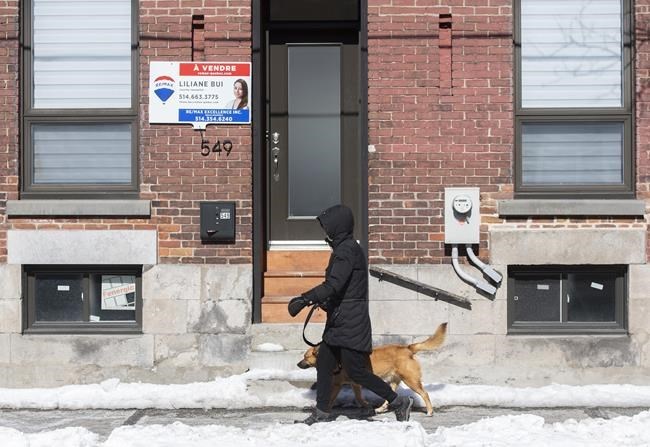 MONTREAL — The Quebec Professional Association of Real Estate Brokers says Montreal's January home sales fell to a level not seen since 2009 as the market slowdown continued.
The association says last month's sales totalled 1,791, down 36 per cent from 2,816 in January 2022.
Charles Brant, the association's market analysis director, says these numbers mean activity is approaching a historic low for the month of January and come as rising interest rates are weighing on homebuyers.
He says first-time homebuyers in particular are taking a cautious wait-and-see attitude despite recent drops in prices.
The median price of a single-family home edged down seven per cent to $500,000 year over year, while condos dipped three per cent to $370,000 and plexes dropped six per cent to $675,000.
As median prices fell so did new listings, which hit 4,598 compared with 4,808 a year ago.
This report by The Canadian Press was first published Feb. 7, 2023.
The Canadian Press
B.C. residential real estate investors unfairly 'painted as speculators': BCREA
Statistics Canada released data last week revealing 23.3 per cent of B.C. homeowners are also investors in the market. The Vancouver census metropolitan area (CMA) had an overall investment rate in condominiums and houses of 21.3 per cent.
"Investors often get kind of painted as speculators who are out to buy up housing and do nothing with it, or flippers or any other kind of pejorative terms that we add to investors. But what this data shows, and what's good to understand, is that they've really invested a lot in a primary rental in Canada," said Brendon Ogmundson. "A lot of the rental units that are being provided are smaller investors who own one unit and are renting it out."
Statistics Canada defines an investor as an "owner who owns at least one residential property that is not used as their primary place of residence." 
In B.C., 73 per cent of properties with multiple dwellings were owner-occupied investment properties. Investor-occupants are more common in the province, making up 9.6 per cent of owners.
This is due to a higher proportion of properties with multiple residential units – 11.7 per cent – such as laneway units or basement suites, according Statistics Canada. The national statistics agency said these types of units are more likely to be owner-occupied.
"So many owners in B.C. have chosen to also be landlords by renting out their basement suites or laneway houses and it's way, way different than any other province in this dataset," Ogmundson said. 

Statistics Canada data breaking down homeowners by investor-type. 
The region of Greater Vancouver A or Electoral Area A, which includes the University Endowment Lands, Barnston Island, Howe Sound communities, Indian Arm and Pitt Lake communities, had a higher proportion of houses and condominium apartments used as an investment at 42.1 per cent compared with the rest of the region. 
The City of Vancouver had a lower proportion at 32.5 per cent.
This difference is attributed to students attending the University of British Columbia, who are more likely to be renters or live in a second property owned by a family member, according to Statistics Canada. 
The proportion of condominium apartments owned for investment purposes by non-resident investors was the highest in B.C. among the provinces – seven per cent.
The rate of condominium apartments used as investment was lower in the Vancouver CMA (34 per cent) than the rest of the province.
Across B.C., non-residents and out-of-province investors owned 43,890 houses used as an investment. This number was typically higher in areas near the Alberta border. 
Out-of-province investors owned 1.6 per cent of homes in B.C., while in-province investors accounted for 9.8 per cent of all investors.