Eyewitness to horror: New York museum opens exhibit of art by Holocaust victims – The Guardian
By Barbara Goldberg
NEW YORK (Reuters) – Michael Morris, a curator at New York's Museum of Jewish Heritage, was trying to fulfill a run-of-the mill request when he uncovered a treasure trove of eyewitness depictions of the Holocaust, drawn in pencil, ink and crayon.
"It was a light bulb moment," said Morris, who put together an exhibit of art created by some of the 6 million Jews killed by the Nazi regime.
"Rendering Witness: Holocaust-Era Art as Testimony," which opens this week at the lower Manhattan museum, comes at a time when U.S. anti-Semitic hate crimes have spiked and memories of the horrors of the Holocaust are fading.
"This exhibition stands against and educates about the dangers of anti-Semitism, racism, bigotry of any kind," said Morris, describing the 21 powerful depictions of the Holocaust, mostly by Jewish prisoners.
It all started with another institution's request to borrow some of the pieces in the museum's collection. As Morris reviewed the dozens of works in its vaults, he knew immediately that it was high time for the museum to mount an exhibition of its own.
"Behind the statistics, and behind the numbers and behind the scenes where we see hundreds of thousands of people in concentration camps, these are actual people who had multi-faceted lives," Morris said.
Among them was a 12-year-old girl, Helga Weissova, who brought art supplies with her when she was sent to Terezin Ghetto and concentration camp, about 30 miles (48 km) north of Prague in the Czech Republic, in October 1944. Before Weissova was deported from Terezin to Auschwitz, the infamous slave-labor camp in southern Poland, she gave her drawings to her uncle, a fellow prisoner who hid them behind a wall.
The show features her 1943 work in colored pencil on paper, "Transport Leaving Terezin," which shows gun-toting guards ushering a huddled group of prisoners carrying suitcases.
Weissova is now in her 90s and living in Prague, but many of the artists never made it out of the deadly camps.
Peter Loewenstein of Czechoslovakia was deported in 1941 to Terezin. He gave the 70 drawings to his mother before he was then deported in 1944 to the notorious Auschwitz camp.
His mother and sister would soon be deported to Auschwitz as well, but not before turning over the art to a family friend.
His sister, the only family member who survived the camp, recovered the portfolio after the war, including "Eight Men in Coats with Stars," a 1944 ink on paper depiction of Jews forced to wear identification badges.
Equally powerful is a watercolor by Marvin Halye, a member of the 104th Infantry Division of the U.S. Army, who liberated Nordhausen concentration camp in Germany in 1945.
After seeing the few surviving prisoners tending to thousands of bodies, he rushed to paint "Liberation of Nordhausen, Civilians Covering Corpses."
The show, which runs Jan. 16 through July 5, opens amid a spike in anti-Semitic hate crimes across the United States and particularly in New York City, home to the largest Jewish community outside of Israel.
Anti-Jewish hate crimes in New York in 2019 were at a 28-year high, according to professor Brian Levin, director of the Center for the Study of Hate and Extremism at California State University, San Bernardino.
In the most recent attack, a machete-wielding man wounded five people gathered last month for a Hanukkah celebration at a rabbi's home in the New York City suburb of Monsey.
Just weeks earlier, a shooting at a kosher supermarket in nearby Jersey City, New Jersey left two Hasidic Jews dead.
Hate crimes are escalating at a time when many American adults lack basic knowledge of the Holocaust.
The greatest gaps in understanding are among U.S. millennials – people in their 20s and 30s. Two-thirds of them do not know what Auschwitz is, said a recent survey by the Conference on Jewish Material Claims Against Germany.
(This story corrects timeline in paragraph 10)
(Reporting by Barbara Goldberg; Editing by Lisa Shumaker)
Theatre, art, and water security central in international USask exhibition – USask News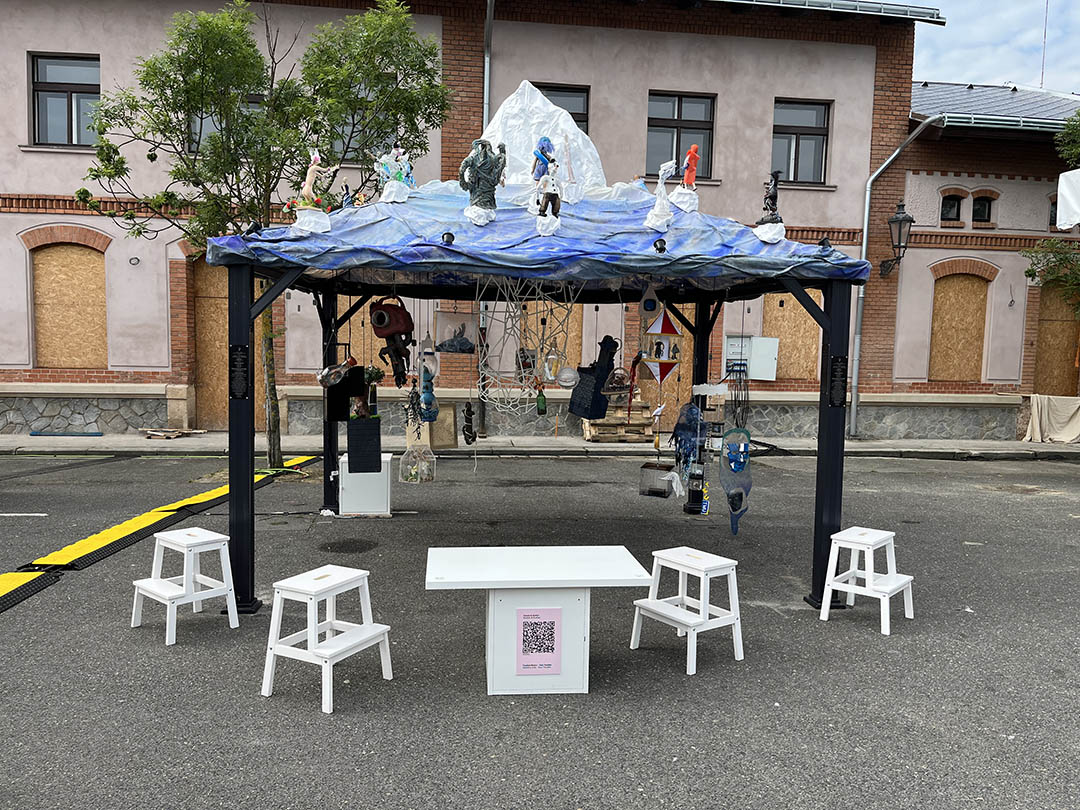 Per Orosz, the main "gazebo-like" structure is meant to invoke the idea of an iceberg, with other art pieces attached above or suspended below the structure's roof to symbolize thoughts and ideas that are either visible and talked about, or metaphorically "below the surface" when it comes to water security.
Six USask undergraduate students and two recent alumni contributed artwork to the exhibit. In addition, 20 USask students will be travelling to Prague to perform and engage with the public for the Canadian exhibition. Overall, around 150 students from across Canada will be participating in the exhibition at PQ.
Orosz spoke glowingly about the students' dedication to creating something that reflected ideas of water security and access to clean water in Canada, as well as their eagerness to collaborate with like-minded students from across the country.
"I feel pure pride for what USask does," she said. "It's an international stage, we're showing off the work to the rest of the world, but it's also important to show off to the rest of Canada."
In addition, Dr. Graham Strickert (PhD) with USask's School of Environment and Sustainability, and the Global Institute for Water Security, spoke to the students involved with the project about being mindful and thoughtful about the topic their artwork is focusing on.
USask has identified water as one of its signature areas of research that garners the university recognition and distinction around the world. Orosz and the students taking part in the PQ exhibition are shining a light on that focus in a unique and interdisciplinary way.
"What's important about these kinds of connections between art and science is that we're collaborating and feeding off of each other," Orosz said. "We're showing that scientists are hearing from us and thinking about new ways to approach their work, and we think about new ways to approach ours."
Richmond youth visual art contest draws worldwide participation – Richmond News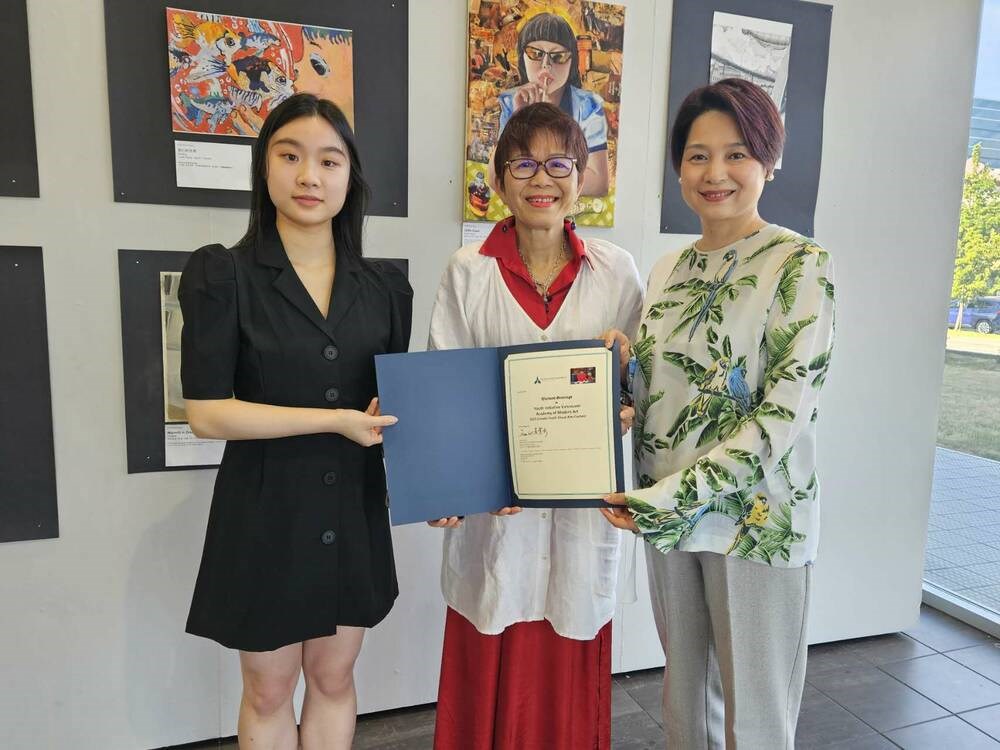 A Richmond-based visual art contest has received hundreds of submissions from across the world this year.
Canada Youth Visual Art Contest, an annual competition open to young people around the world is held by Youth Initiative Vancouver and Academy of Modern Art (AOMA) and was first launched in 2021.
This year, the contest received 660 pieces of artwork from 13 countries. The majority of the artwork will be on display at Lipont Place on No. 3 Road this weekend and can be viewed online after.
"Our competition was to connect young artists worldwide, especially during the global segregation because we started during the pandemic years," said Yoshier Hu, a student from Hugh McRoberts secondary and co-president of Youth Initiative Vancouver.
"We believe art is basically a universal language for creativity, especially in youth."
The contest is open to any type of art media, including traditional painting, mixed media, digital art, photography, 3-D models, sculptures and more.
A jury panel from different countries have selected 177 artworks as award recipients that will be announced at an award ceremony in Vancouver Saturday evening. More than 300 young artists are expected to attend the in-person event. The students also hope to raise funds for charities through the contest with the goal of raising $15,000 this year, Hu explained.
"In the past, we have raised money for UNICEF Canada, BC Children's Hospital Foundation, and this year we are doing VGH and UBC Hospital Foundation," she said.
"One of our main fundraising methods is artwork donation and charity auctions. Contestants and award recipients can choose to donate their artwork, and then we will auction it and raise funds that way."
The winning artwork will be available on AOMA's website.
This TikToker Shared a Brilliant Way to Make Thrifted Art Look More Modern – Apartment Therapy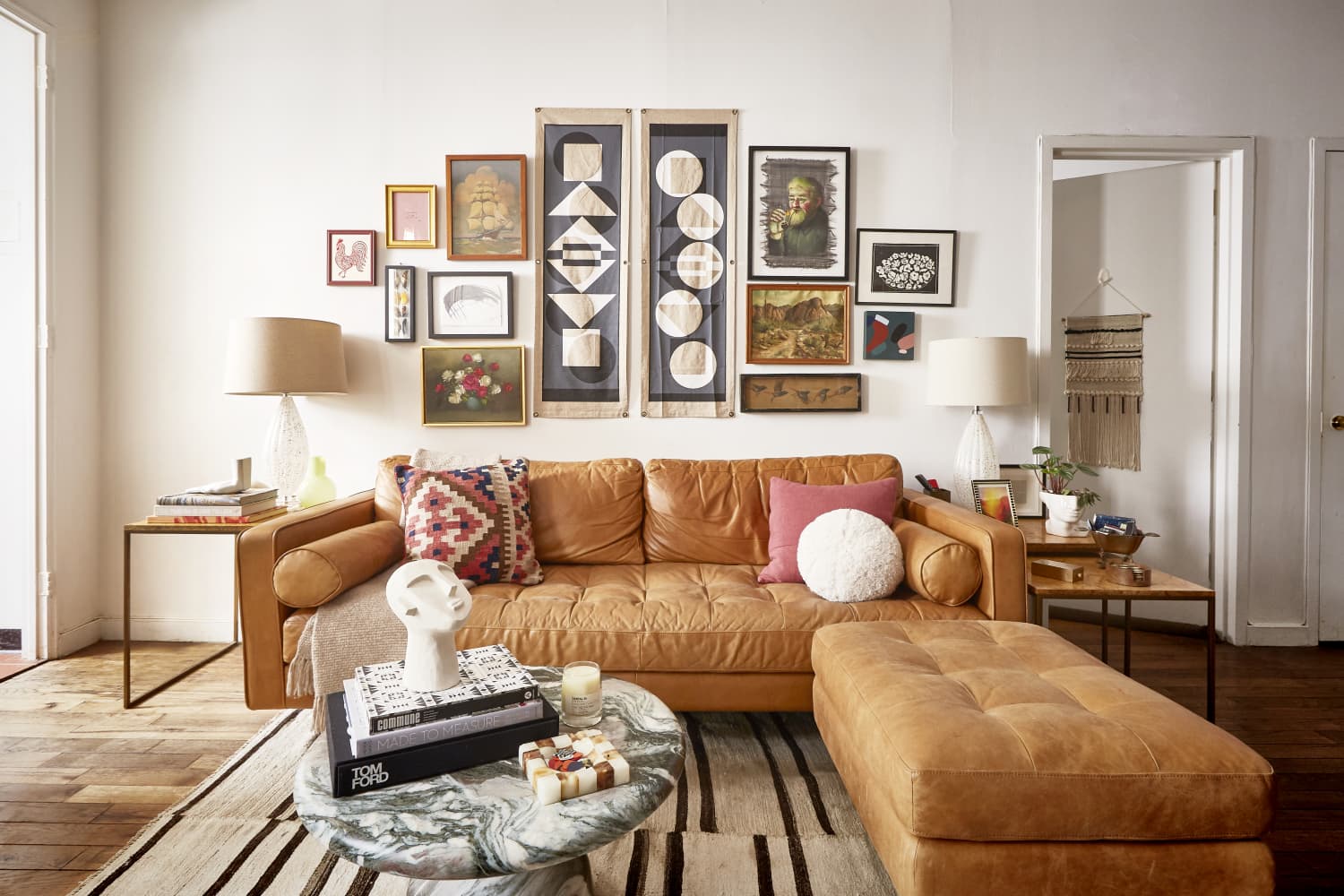 We independently select these products—if you buy from one of our links, we may earn a commission. All prices were accurate at the time of publishing.
Have you ever found gorgeous vintage art that doesn't quite mesh with the more modern aspects of your home? According to a viral TikTok, the solution is simple: You can spruce up any piece by giving its art mat a fresh coat of paint.
Content creator Christina Dennis (@thediymommy) shared this tip in a recent video, in which she recounts how she found a vintage floral painting at her local thrift store. After noting that the artwork comes with a dated-looking mat, she decided to freshen it up.
First, Dennis protected the original artwork by dividing it from its art mat with masking tape. Then, she covered the mat with black acrylic paint. After the acrylic paint, she returned the artwork to its frame, complete with a fresh new pop of color that contrasts with the cream background of the original piece.
"This makes this floral art really stand out and [adds] some drama to this piece," she writes in the video.
"I love how this turned out, and I think it truly updated this piece!" Dennis captioned her TikTok.
Judging by the video's popularity, plenty of DIY enthusiasts agree. At the time of writing, Dennis' TikTok has received over 12,400 likes and 142,700 views.
"Looks amazing!" one TikToker commented. "Would've loved a sage or dark green too!"
Another added: "OMG! Didn't see this coming!! Absolutely love it!!"
Other commenters chimed in with some tips for making the most out of Dennis' art mat hack.
"Another way is to add some gold leaf to an existing painting," a viewer wrote.
If you try this DIY for yourself, one commenter stresses the importance of keeping the artwork in a temperate room.
"I work in framing," they said. "If you want to keep this art long-term, beware of humidity. The art will stick to the glass."