Famous For Epic Land Art, Walter De Maria Was Actually A Groundbreaking Philosopher
One sunny day in 1968, Walter De Maria went for a walk in the Mojave Desert. As he traveled, he made a thick line in chalk. On his return, De Maria laid down a second track. Perfectly straight and spaced precisely twelve feet apart, the parallel lines boldly stood out against the featureless desert playa. Although they were each only half a mile long, they extended farther than the eye could see. From the point of view of someone standing between them, they might as well have been infinite.
Mile Long Drawing was Walter De Maria's first work of land art. Although the chalk soon blew away, it still stands out as one of the most successful works in the land art genre, rivaling Robert Smithson's Spiral Jetty, Michael Heizer's City, and his own Lightning Field, works that permanently altered vast tracts of land and that can be visited to this day. A new exhibit at the Menil Collection in Houston and a monograph published by Gagosian provide illuminating context that helps to set Mile Long Drawing and Walter De Maria in their rightful place.
Most of De Maria's earliest works appear to be unrelated to the land art for which he's most famous. Hand-crafted in wood and inviting hands-on interaction, they seem to have more in common with the Fluxus event scores of George Brecht and Yoko Ono.
For instance, Boxes for Meaningless Work (1961) comprises two open cubes, next to which De Maria placed the following text: "Transfer things from one box to the next box, back and forth, back and forth, etc. Be aware that what you are doing is meaningless." On first glance, the directions bring to mind some of the instructions in Yoko Ono's Grapefruit, such as her contemporaneous Cough Piece, which reads simply "Keep coughing a year". What makes Boxes distinctive – beyond the self-conscious intrusiveness of the directive to "be aware" – is the overtly indefinite duration. The etc. could be shorthand for eternity.
De Maria made ad infinitum repetition more explicit in a pair of paintings from the same year. Hung on opposite sides of a gallery, the paintings took the form of signs, each of which referenced the other: "A: Walk to Sign B," read the first. "B: Walk to Sign A," read the second. At least on a conceptual level, this diminutive pair of paintings covered more ground than Mile Long Drawing or any other work of land art. The obedient viewer was destined to walk forever.
However, De Maria appears not to have been satisfied with abstract indications of the infinite to be enacted by others. Much of the work that followed sought to compress great distances and to present them in ways that could be directly apprehended.
One of De Maria's most audacious attempts was first presented in 1969 and has been meticulously recreated by the Menil. Ocean Bed invites museum visitors to lie down with a pair of headphones, and to listen to the sounds of the Pacific and Atlantic Oceans. The two-channel audio compresses the full length of the United States into the space between your left and right ears. The impossible is made visceral.
Ocean Bed can be construed as a bemusing attempt to reconcile the vastness of Earth with the confined space of human experience. A decade later, De Maria gave physical form to this idea in Broken Kilometer. Maintained by the Dia Art Foundation in New York, Broken Kilometer comprises five hundred polished brass rods, each precisely two meters in length. The rods are installed in a room, lined up in five parallel rows, with more space between those in the back than those in the front to give the illusion that they're equidistant: The kilometer of solid brass has been modified and distorted to accommodate the physical scale and perceptual apparatus of human viewers.
Mile Long Drawing could be thought of as the opposite. Delineated in evanescent chalk, the distance never could be fully taken in, and was destined to vanish without a trace, persisting only in name. Knowing what we know, we perceive what we cannot see.
Together Broken Kilometer and Mile Long Drawing challenge our all-too-human predisposition to be the measure of all things, confronting us with our physical and perceptual limitations. We can break down reality into neat two-meter-long segments. But what lies beyond our reach might as well be infinite, as interminable as the act of shuffling objects between identical wooden boxes. In the gallery and out on the Mojave, De Maria compellingly proposes that meaning is finite, a temporary illusion in an indefinite expanse of meaninglessness.
Criss Bellini Art Fans Urge for Pop-Up Gallery – E! NEWS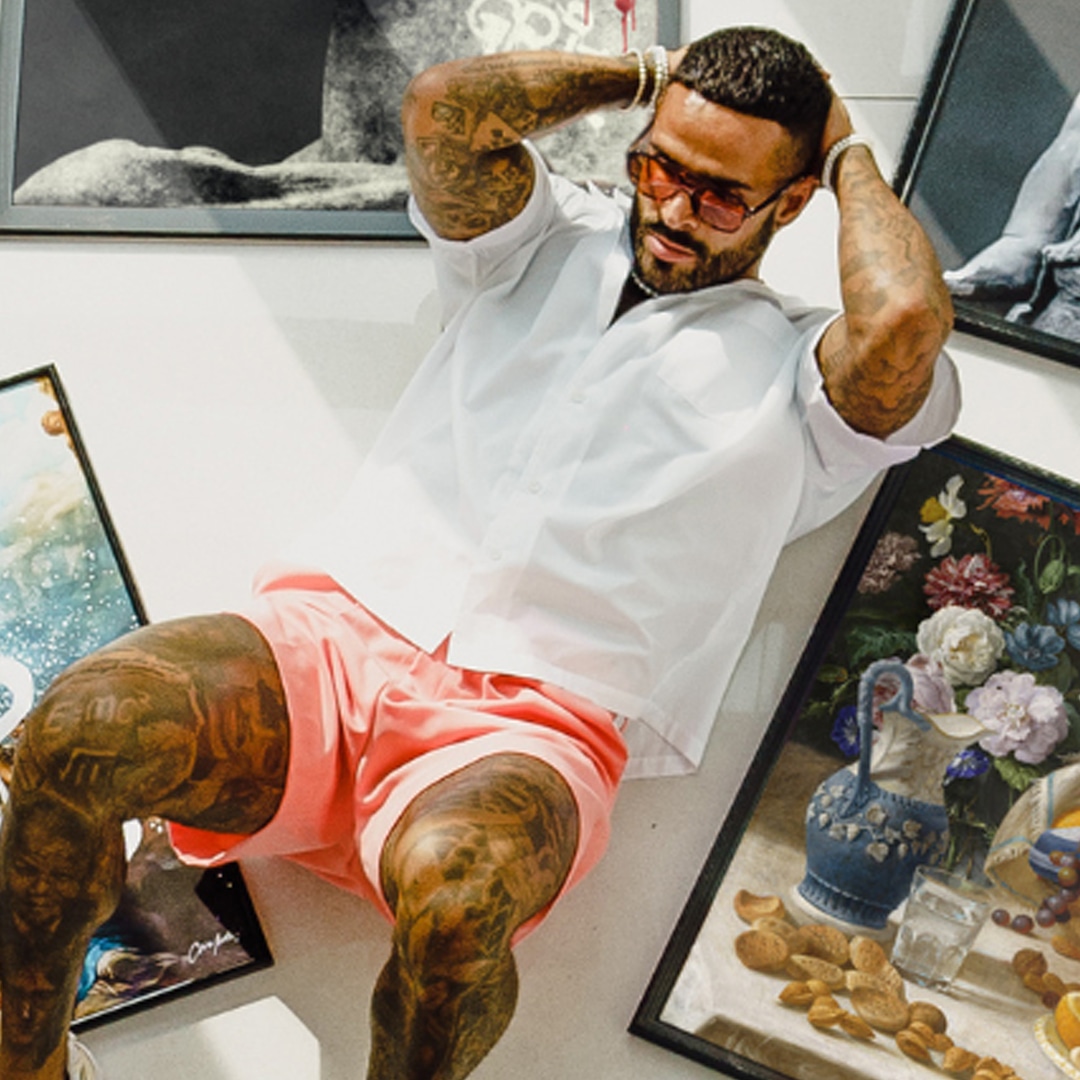 Since the brand's launch in 2020, Bellini's sales have skyrocketed, selling over $1 million in its first year and exceeding its sales in 2021, in 2022, with over 2 million sales in euros. Seeing this, it is clear that art sales are booming, and people want to see more of his unique pieces.
However, because Bellini's website is the only place to view and purchase his art, the public has begun to request a gallery or a pop-up gallery where they can go visit Bellinis' work and see it for themselves.
Wish you could set fire to the last 3 years? A huge flaming art installation is coming to Toronto – CBC.ca
What if you could just set fire to the past? Would you feel liberated — free to start fresh in 2023, flush with feelings of love and peace and other things you could file under positive vibes?
The City of Toronto launched an interactive art project last Thursday called The Burn, a seven-week initiative that aims to offer a moment of respite in the wake of COVID-19, and it comes to a climax on March 11 — the third anniversary of the pandemic.
On that date, a monumental art installation will go up at Nathan Phillips Square, and the centrepiece involves three towering steel sculptures that'll be set aflame for 24 hours — fires that will keep on burning with a little help from the public, who'll be invited to add bits of (supplied) wood to the blaze.
It's a scenario that sounds significantly more thoughtful and controlled to hear Roger Mooking describe it. Mooking is the lead creative on the project, and he talks about The Burn as a chance to heal and grow as a collective. In short, it's bigger than an all-day bonfire.
Mooking says he began thinking about the work in 2021, prompted by the "overwhelming melancholy" of lockdown. "I recognized that I was not the only one, that we were in this kind of collective consciousness globally, and we all needed to heal," he tells CBC Arts. And with The Burn, he's inviting Torontonians to actively begin that healing process.
The first phase of the project is already underway, and involves a series of interactive sculptures — significantly smaller vessels than the ones that'll go up at Nathan Phillips Square. They're being stationed at public sites around the GTA as part of a tour that launched Jan. 19 in three locations: Fort York National Historic Site, the Toronto Zoo and Twist — Mooking's restaurant at Toronto Pearson International Airport.
Here he is, testing it out in Terminal 1.
As of writing, people can find The Burn at three new sites through Feb. 1: Spadina Museum, Native Canadian Centre and the Market Gallery at St. Lawrence Market.
"We want to make sure that we're hitting every corner of the GTA: north, east, south, west, central — all the nooks and crannies," says Mooking. Twenty-one locations are currently scheduled for the tour, and a full map and schedule can be found through the city's website.
Through March 11, visitors will find metallic dodecahedrons at different destinations — sculptures created by local artist Javid JAH. And under each sculpture is a bowl of wooden balls: spheres the size of marbles that have been carved out of cedar.
Take a ball, and you'll be asked to stop and think — to sit with your feelings, really. In the language of The Burn, you'll be "setting an intention." Is there something weighing on you: an emotion you wish you could change or simply set free? Once you've identified that feeling, you're asked to drop your ball inside the sculpture. It's a moment for "letting go," so to speak.
"People are carrying so many things, especially coming through this COVID time," says Mooking. "It's a very simple thing … that can be very, very emotional."
A multihyphenate known for his success as a chef, TV personality (Man Fire Food), and musician (Bass is Base), Mooking's presented participatory art projects for the city before. Just last August, to coincide with Emancipation Month programming at Toronto history museums, he launched Read(In), an interactive installation that also appeared in multiple locations throughout the GTA.
To bring The Burn to life, project curator Umbereen Inayet connected him with collaborators JAH (who designed and produced the installation's ornate sculptural elements) and artist Catherine Tammaro, a Wyandot Elder who served as an advisor, particularly concerning the project's spiritual bent. Says Mooking: "There's a deep history of Indigenous cultures using fire and water for cleansing and preservation and healing, so we needed that guidance to make sure that we were respecting that tradition."
The wooden balls collected at each tour site will eventually fuel the fire on March 11, and Mooking says those attending the activation at Nathan Phillips Square will also have the opportunity to set an intention. At the big event, visitors will send their cedar spheres down a chute, directly into the flames. And when the fire's extinguished, all the ash that's left behind will be collected for use in city gardens. "We're really trying to emulate the cycle of life: from the spark to the ash," says Mooking. "We're looking to carry the spiritual intentions from everybody in the city to fortify our Earth."
The city says it will be announcing more public projects that respond to COVID's impact on residents. Like The Burn, they're part of a program called Stronger Together that launched in late November. More programming is expected to be revealed in February.
In the first few days of The Burn's cross-city tour, Mooking says he was receiving reports from the participating venues. Folks are interacting with the sculptures already, he says. "It's been cathartic, I hope. … I can't wait to see how much healing we're able to do when we really roll out the full scale of this at Nathan Phillips Square."
Full event details, including a map of The Burn's tour locations, can be found on the project's website.
Art is everywhere this weekend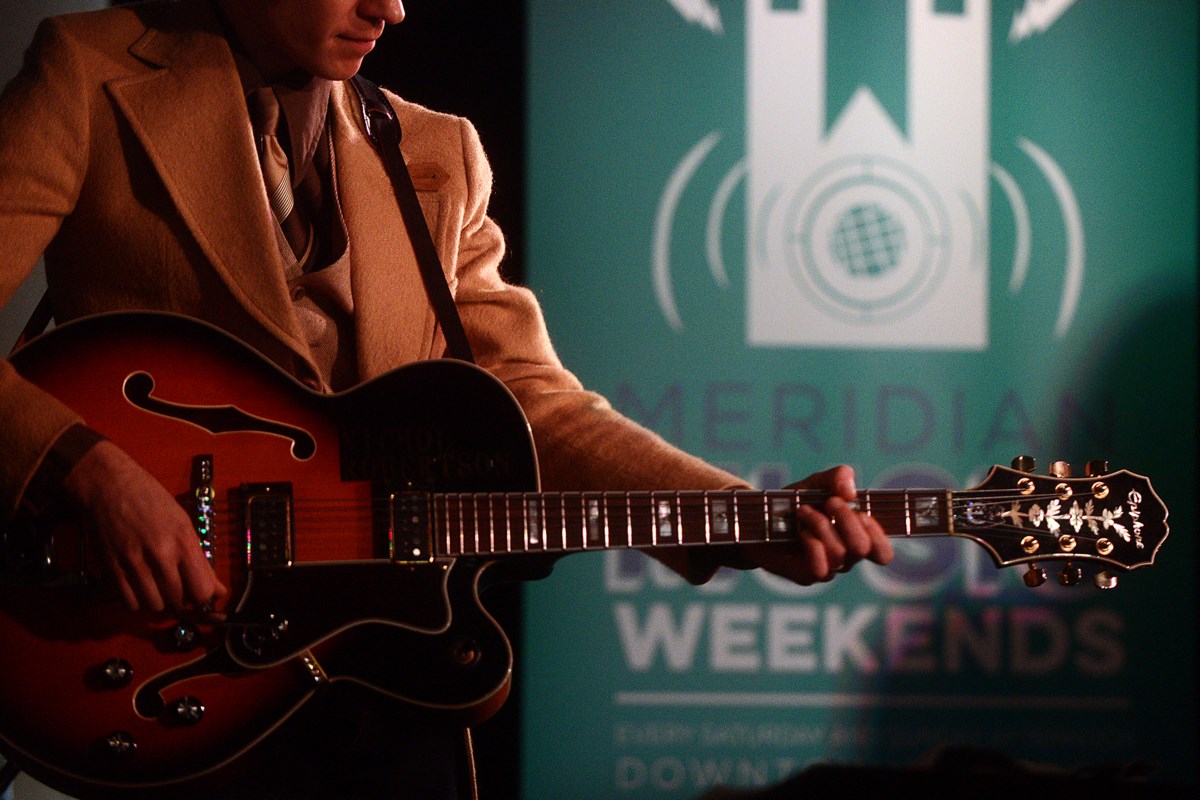 Saturday, Jan. 28
2023 ArtsEverywhere Festival
Multiple locations; 10 a.m. to 10 p.m.
From film screenings to drag brunches and book fairs, the free annual festival has something for everyone. Learn more here.
Winterstock
Royal City Studios; 7 p.m. to 11 p.m.
Join Royal City Studios for a live music tribute to Woodstock 1969; attendees are encouraged to wear their best 60s style clothes. Get tickets here.
Music Weekends
Western Burgers & Steaks; 2:00 p.m. to 5 p.m.
The genre-bouncing Probable Cause will perform live at The Western, pay-by-donation. Doors open at 2 p.m., show starts at 2:30.
Sunday, Jan. 29
2023 ArtsEverywhere Festival
River Run Centre; 10 a.m. to 2:30 p.m.
The last day of the free festival features a lecture and a film screening, both at the River Run Centre. Learn more here.
Music Weekends
Onyx Nightclub; 2p.m. to 5 p.m.
Join SHEBAD for their live concert at Onyx. It's family-friendly and pay-by-donation. Doors open at 2 p.m., show starts at 2:45.
OHL Hockey
2 p.m.: Guelph Storm vs. Sudbury Wolves, Sleeman Centre