Five Indie Video Games that Are Also Works of Art
If you purchase an independently reviewed product or service through a link on our website, ARTNews may receive an affiliate commission.
That a video game may have real artistic value is, by now, mostly accepted. However, there are as many styles as there are titles, including games that don't look like the stereotypical ones with their fully rendered 3D environments and realistic characters. We selected five independent video games that reference art and animation history, something that even those who are not fully plugged into the video-game universe can appreciate.
Gris
For fans of art nouveau, fashion illustration, and Disney's Sleeping Beauty
If anyone could capture the look of early modernism in video-game form, it would be Studio Nomada, whose Gris is definitely a title to check out. Not much happens in terms of plot: A girl meanders through different realms after an unspecified traumatic event has caused her to lose her voice and turned her world into a grayscale wasteland. The farther she proceeds in her journey, the more colors are added to the game's visuals. Gris's environments, with their stylized buildings and delicate line work, have echoes of art nouveau and also hint at Miyazaki's animations and Disney's Sleeping Beauty. The design is by Conrad Roset, an artist who specializes in fashion illustration and whose signature color palette of reds, blues, and yellows is also found in Gris. Even if your skills as a gamer leave a lot to be desired, you can enjoy Gris; think of it as the visual equivalent of a symphonic poem, in which not much happens in terms of action but in which the senses are delighted. Available on macOS, Microsoft Windows, Nintendo Switch, iOS, PlayStation 4, and Android.
Bound
For fans of abstract art, ballet, and M. C. Escher
Poland-based Plastic Studio, which got its start in the demoscene environment in 1997 and now mainly creates virtual-reality and interactive content for museums, has created a 3D platformer that pays tribute to both the visual and the performing arts. I know, I said I would to sidestep games that looked like videogames, avoiding standard 3D environments and pixel art. Yet the 3D environment in which Bound takes place only resembles Super Mario 64 on a surface level. Its abstract shapes, its convoluted line of action, and its psychedelic patterns make it nothing short of Escher-like. Here again we have a girl on a quest to overcome past trauma, but instead of climbing mountains and digging for hidden treasure, Bound's main character moves in space like a dancer: When she has to jump, she performs a grand-jeté; when she glides along a runway that unfurls like a ribbon, she performs a figure-skating-inspired twirl; to dodge an attack, she may do a cartwheel. Honestly, one could spend hours making this character prance around. Available on PlayStation 4.
Genesis Noir
For fans of film noir, jazz, and trivia.
The movies Alphaville, Metropolis, and The Big Sleep, and Italo Calvino's short-story collection Cosmicomics, are only a few of the references that can come to mind when playing Genesis Noir, a visual narration by the Brooklyn-based Feral Cat Den that is set at the end or the beginning of the world as we know it. In it, you control a watch salesman living in a seedy metropolis who has an affair with a jazz singer and eventually gets found out. The gunshot that is supposed to end his life is actually what sets the events in motion, and, as you travel through time and space, you encounter a plethora of allusions and tributes to art history: An overview of the main hub town has a diner that looks a lot like that in Edward Hopper's Nighthawks; the antagonist wears his hair in a pompadour with a curl that looks toward the Fibonacci spiral; a sequence at the bottom of the ocean sees the protagonist adopt the pose of William Blake's Newton. All of these impressive artistic feats are rendered in a black-and-white palette, with occasional splashes of yellow. It is sometimes said that the more constraints you have, the more creative you can be, and Genesis Noir definitely proves this to be true. Available on: macOS, Microsoft Windows, Nintendo Switch, Xbox One.
Cuphead
For fans of early animation, body horror, and Creepy Kawaii
If you find yourself obsessing over early Disney cartoons and Warner Bros. shorts, marveling at the detailed line work, the vaguely uncanny rubber-hose shapes of the characters' limbs, and the tips of the hat to surrealism, then we suggest you try Cuphead from Studio MDHR. The vintage feel is ubiquitous; even the soundtrack was recorded by a live jazz orchestra. Yet, despite its retro appearance evocative of Saturday morning children's cartoons, it rests on a dark premise: The characters Cuphead and Mugman have lost a bet with the Devil, who tricked them into gambling away their souls. Playing it requires actual skills, which drew the ire of some crowds, who felt the game was trying to exclude unskilled players. Nevertheless, Cuphead has now garnered mainstream success: More than 4 million units have been sold since its release, and there's a Netflix animated series too. Available on Microsoft Windows, Xbox One, macOS, Nintendo Switch, PlayStation 4.
Sable
For fans of 1970s-'80s sci-fi and Studio Ghibli
A girl on a desertlike planet is looking for artifacts. No, it's not Nausicaä of the Valley of the Wind, nor Star Wars The Force Awakens, nor is it the world of the first adaptation of Dune. This is Sable, a game from Shedworks in which the eponymous heroine embarks on a coming-of-age task: She has to find a mask that will reflect her job and purpose before she can return to her nomadic clan. It's an open-world exploration, where dinosaur bones alternate with palm groves and ruins of great civilizations past, and where the color palette changes according to location and time of day. The style is reminiscent of both Moebius and early Miyazaki (for one thing, the glider the heroine uses bears some resemblance to the one seen in Nausicaä) while the open world and the focus on exploration and puzzle solving is a tribute to Legend of Zelda: Breath of the Wild.The soundtrack is by indie-pop band Japanese Breakfast, and the game has an overall indie-pop feel, something rarely found in a video game. Film and TV adaptations are on the way. Available on: Microsoft Windows, Xbox Series X/S, Xbox One, PlayStation 5.
Françoise Gilot, Whose Art Transcended Her Relationship With Picasso, Dies at 101 – Smithsonian Magazine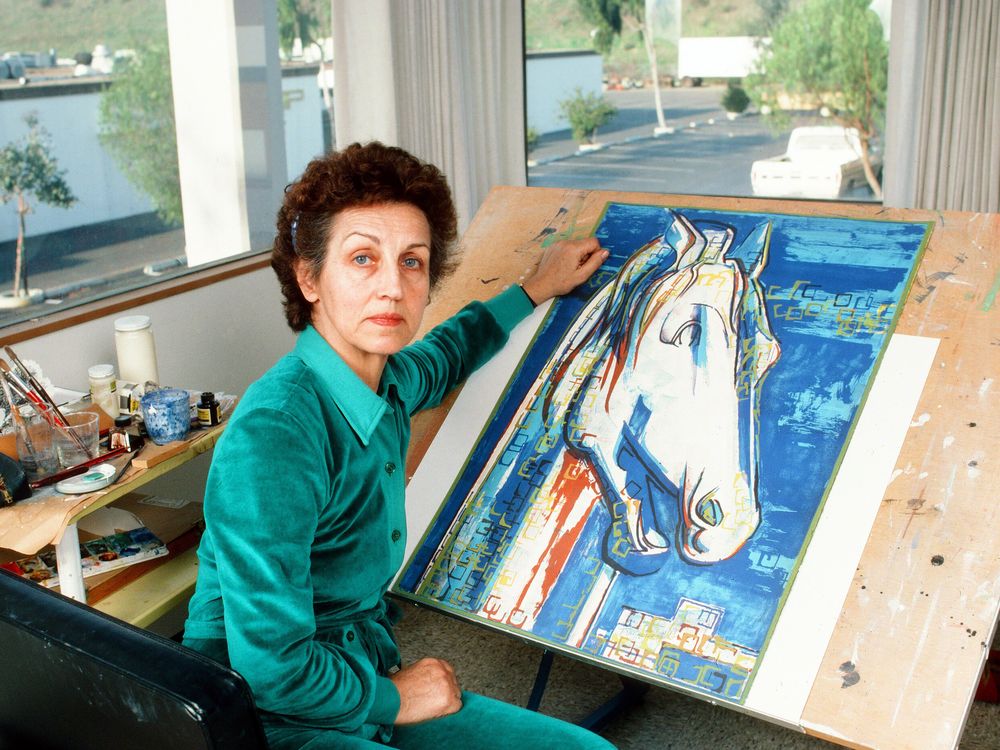 Françoise Gilot, a lauded French artist who wrote candidly about her volatile relationship with Pablo Picasso, died this week at age 101.
"She was an extremely talented artist, and we will be working on her legacy and the incredible paintings and works she is leaving us with," says her daughter, Aurelia Engel, to Jocelyn Noveck of the Associated Press (AP).
New York's Metropolitan Museum of Art and Museum of Modern Art, as well as the Centre Pompidou in Paris, are some of the museums that have displayed Gilot's art. While Picasso may have influenced her work, her artistic career began before the two met, and the unique style she created was hers alone.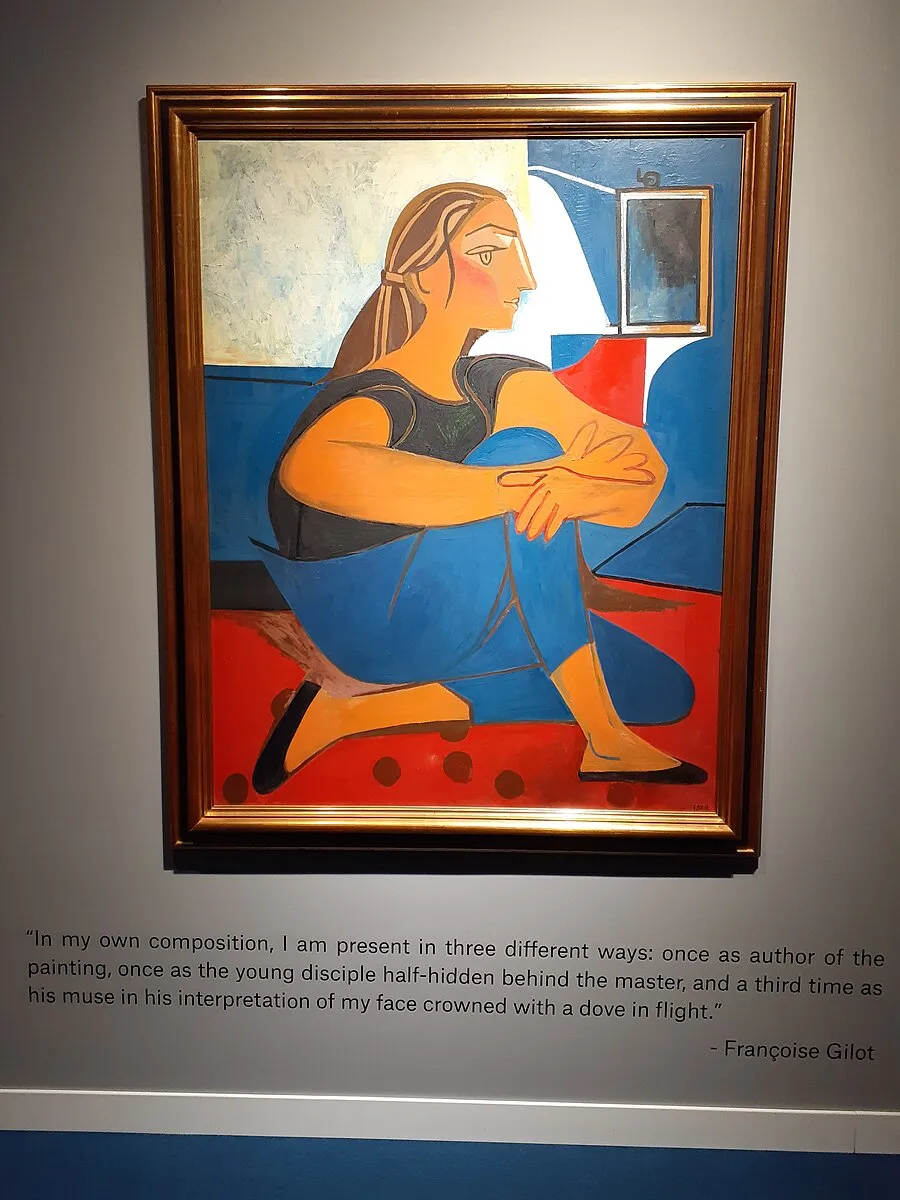 Born in a suburb of Paris in 1921, Gilot developed an interest in painting as a child. Her mother—who had studied art history, ceramics and watercolor painting—was her first tutor, per the New York Times' Alan Riding. Later, she took lessons with the Hungarian-French painter Endre Rozsda. Rozsda was Jewish, and he fled Paris in 1943.
The Guardian's Charles Darwent recounts a prophetic final exchange between the student and her teacher:
"As his train steamed out of the station, the 21-year-old Gilot wailed: 'But what am I to do?' Her teacher, laughing, shouted: 'Don't worry! Who knows? Three months from now, you may meet Picasso!'"
Gilot met Picasso when she was 21; Picasso was 61 and already a famous, established artist. Their relationship began in 1944. Gilot later recalled good memories from this early period, and Picasso's art from this time affirms this.
But Picasso, a notorious adulterer known for his abusive behavior toward women, quickly began mistreating her. Physical violence and blatant extramarital affairs were common during their relationship, even as the couple had two children together.
When Gilot finally left him in 1953, Picasso was shocked. He reportedly told her that she would be nothing without him; she was unmoved. Gilot recounted the harrowing relationship and its end in Life With Picasso, the memoir she published in 1964.
In it, she recalled Picasso claiming that "no woman leaves a man like me." Her response: "I told him maybe that was the way it looked to him, but I was one woman who would, and was about to."
The memoir angered the artist so much that he cut off contact with her and their children. He tried several times—always unsuccessfully—to prevent the memoir's publication in France.
Gilot recounted the relationship with unrelenting honesty, remembering his "extraordinary gentleness" in her memoir while commenting frankly on his abuse. Picasso introduced her to Georges Braque, Marc Chagall and Gertrude Stein, but he disparaged her value as an artist and told her that nobody would care about her when she was no longer connected to him.
Yet Gilot's legacy reaches far beyond Picasso, and in recent years, her work has garnered much more recognition. A 1965 portrait of her daughter sold for $1.3 million at auction in 2021, per the AP.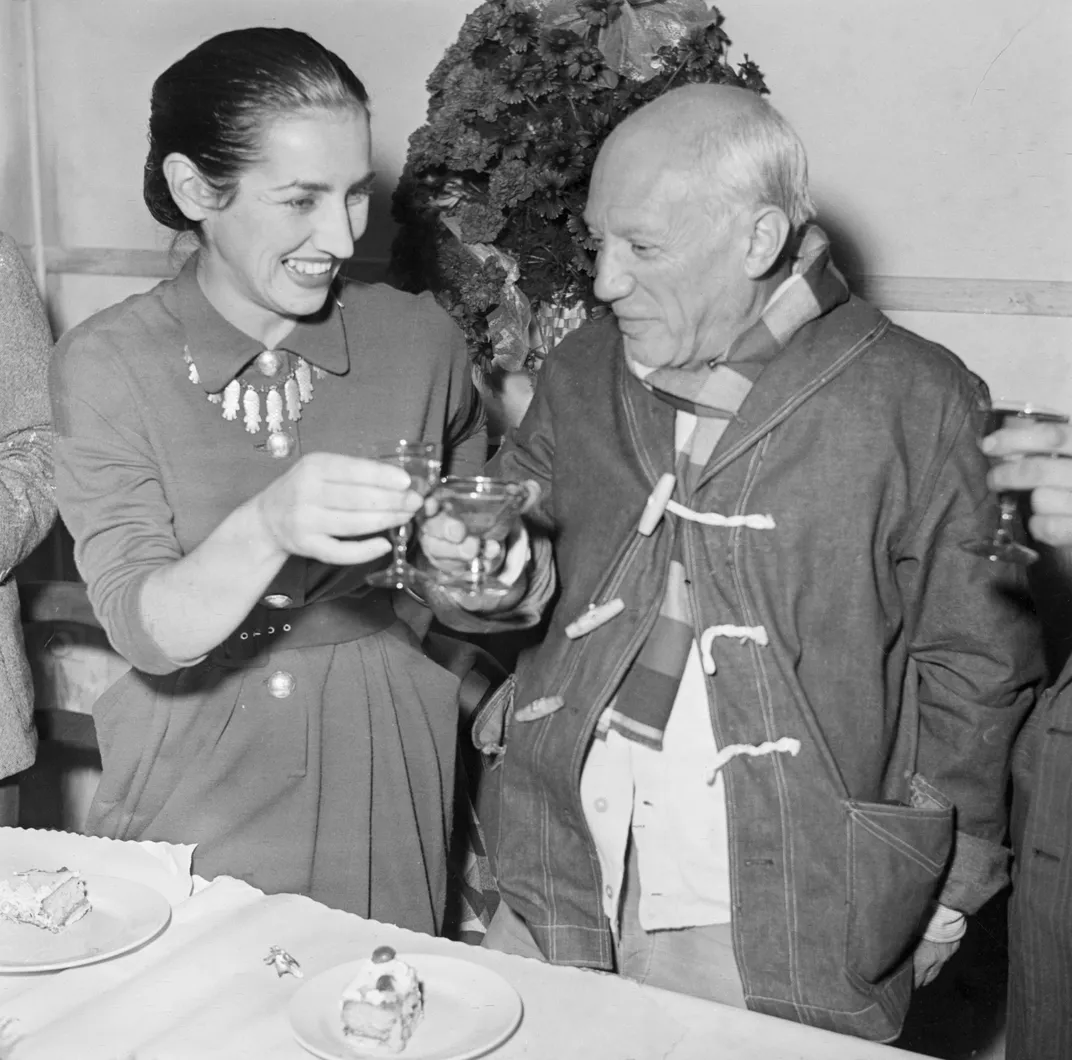 "To see Françoise as a muse (to Picasso) is to miss the point," says Simon Shaw, Sotheby's vice chairman for global fine art, to the AP. "While her work naturally entered into dialogue with his, Françoise pursued a course fiercely her own—her art, like her character, was filled with color, energy and joy."
During her life, Gilot emphasized that she never felt trapped or controlled by Picasso. In fact, in a 2022 interview for her 100th birthday with Ruth La Ferla of the Times, Gilot said that her fierce independence informed the art she created.
"As young women, we were taught to keep silent," she said. "We were taught early that taking second place is easier than first. You tell yourself that's all right, but it's not all right. It is important that we learn to express ourselves, to say what it is that we like, that we want."
A Note to our Readers
Smithsonian magazine participates in affiliate link advertising programs. If you purchase an item through these links, we receive a commission.
Flip-flop boats, 'trashion' and the Bag Monster: the art of discarded plastic – in pictures – The Guardian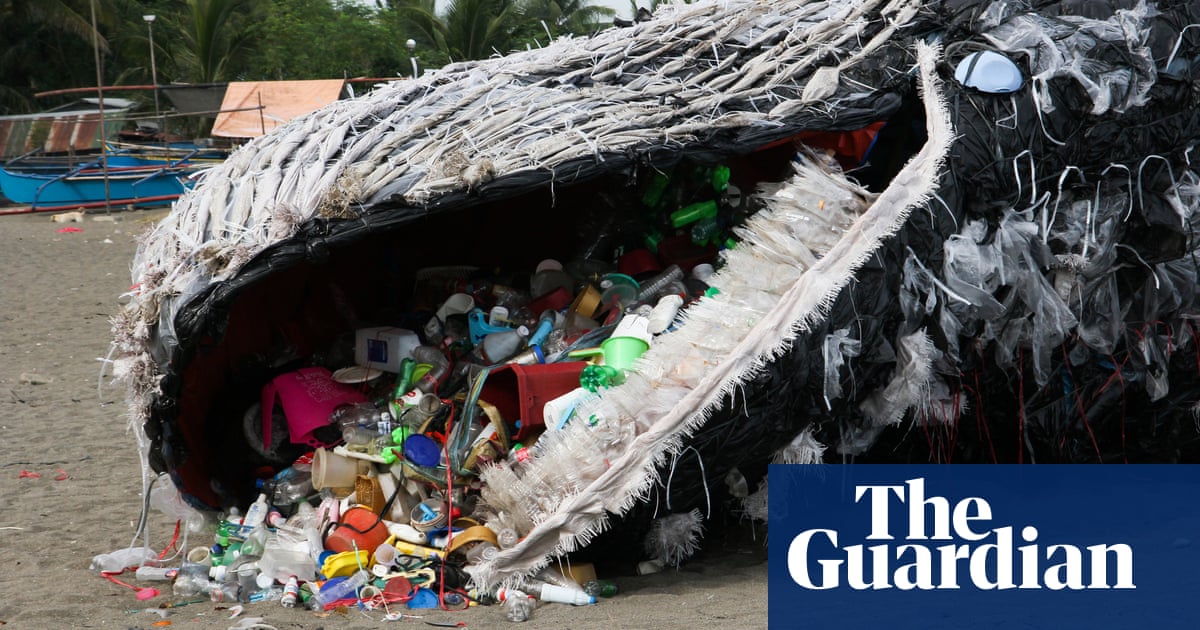 A visitor poses for photographs at the eco-art exhibition Anima Mundi: Soul of the World in Bangkok, Thailand, by Indonesian artist Mulyana, August 2019. Specialising in fabulous seascapes, Mulyana uses discarded metal, fabrics and materials such as rubber and plastic in his work to raise awareness of the environment.
Photograph: Mladen Antonov/AFP/Getty Images
Unveiling the Wonders of the World's Largest Road Art Auction – Yahoo Canada Sports
⚡️ Read the full article on Motorious
Start your collection now!
Introducing the inaugural World's Largest Road Art Auction, a live, in-person celebration of the finest Road Art pieces globally, set to be held at Mecum Auctions' headquarters in Walworth, Wisconsin from June 20-25. This event is the latest addition to Mecum's annual auction schedule and is anticipated to feature over 3,000 lots, ranging from vintage soda-pop signs, classic automobilia, and antique toys to pedal cars, kiddie rides, and jukeboxes.
The picturesque venue at the Wisconsin-Illinois border peaks in its natural splendor around the summer solstice, which this year conveniently falls right after the auction kickoff on June 21. For those who've yet to witness the midwestern United States at this time of year, the event offers a chance to experience the vibrancy of cities, suburbs, and the countryside in full bloom.
Road Art collecting offers an extensive array of genres, presenting a rich diversity of antique treasures to explore. Be it neon signs, framed ads, pedal cars, globes, or petrol-related collectibles, there's an artifact to spark interest for every individual with a keen eye for intriguing antiquities. The joy collectors feel when discovering a long-lost porcelain sign or a 1950s gas pump from childhood memories is truly incomparable.
While nostalgia often drives the fascination for collecting such artifacts, there are countless motivations that draw collectors to engage in this pursuit. It's not merely the pieces collected, but the sense of community fostered through shared passion, appreciation of history, and the common bonds formed among a diverse group of enthusiasts that makes Road Art a beloved hobby.
Whether your urge to collect is to honor personal history, appreciate the style and history of items, or revel in shared interests with fellow enthusiasts, Road Art offers an appeal for all. This year, everyone is invited to participate in the first-ever World's Largest Road Art Auction, set to take place from June 20-25 at Mecum Auctions headquarters.
Sign up for the Motorious Newsletter. For the latest news, follow us on Facebook, Twitter, and Instagram.