FNAF: Security Breach Is Players' Lowest Rated Game In The Series – Screen Rant
The newly-released FNAF: Security Breach is players' lowest-rated game in the series to date, evidenced by Metacritic user scores. FNAF: Security Breach gives players free movement as they explore Freddy Fazbear's Mega Pizzaplex, avoiding deadly animatronics with a Glamrock 1980s aesthetic.
The Five Nights at Freddy's series has changed greatly over the years, with creator Scott Cawthon trying out new ways to scare players across the franchise. The games – along with book releases – have weaved a complex web of lore for the series, one that's fascinated players beyond just the scenes shown in the games. The horror franchise has spawned multiple sequels and spin-offs, with eight games in the main series and five spin-off titles. FNAF: Security Breach is the biggest pivot from the series formula to date, barring the controversial FNAF World RPG, giving players the chance to explore the FNAF game world as a AAA horror.
Related: Minecraft Player Recreates Every FNAF Character In 8-Bit Style
Despite being one of the most anticipated games of the year, FNAF: Security Breach has seemingly failed to deliver on fans' expectations. The title currently has a user score of 5.8 on review aggregator site Metacritic, making it players' lowest-rated FNAF game to date. The new release has even fallen short of fan reviews of FNAF World, which has a Metacritic user score of 5.9, and was removed from sale following its launch due to player backlash. Despite low fan reception on Metacritic, FNAF: Security Breach seems to be a hit on Steam. The game currently has a review score of "Very Positive," with many praising the unique spin on the series. It's worth noting that FNAF: Security Breach currently has no critic reviews on Metacritic at the time of writing, which could deliver a more positive response.
The latest game in the series, developed by Steel Wool Studios, has had a rocky road to release. The title suffered from multiple delays, and an internal shift saw FNAF creator Scott Cawthon retire earlier this year, following backlash over the developer's decision to financially support a number of controversial political parties. Despite the series no longer having Cawthon at the helm, fans were excited to see the first AAA Freddy's adventure, and many are enjoying what the game has to offer.
Metacritic user scores offer a good indication of players' response to a game, but with discrepancies between fans on Steam and Metacritic, it's not clear just why FNAF: Security Breach has been rated the series' most disappointing game. Many are enjoying the 3D visuals, the freedom of play, the scares, and of course, FNAF: Security Breach's multiple endings. With lots of users calling out the game for bugs and performance problems, it's possible that patches from the developer can alleviate some of fans' concerns in time, though nothing has yet been confirmed.
Next: Every Recurring FNAF Character In Security Breach Trailer
Source: Metacritic (1,2), Steam
.item-num::after
content: '/ ';
How Pokémon Legends Arceus' Hisuian Braviary & Flight Could Work
About The Author
Vergecast: Microsoft to acquire Activision, Google building a headset, and the 5G battle with airlines – The Verge
Every Friday, The Verge publishes our flagship podcast, The Vergecast, where we discuss the week in tech news with the reporters and editors covering the biggest stories.
The biggest news in tech this week was Microsoft acquiring game publisher Activision Blizzard for $68.7 billion. On today's Vergecast, Verge editor-in-chief Nilay Patel talks with games reporter Ash Parrish and senior reporter Alex Heath about the acquisition, the issues behind the culture at Activision Blizzard, and what this means for the gaming space in the future.
The crew also discusses Alex's scoop this week that Google is building an AR headset, internally codenamed Project Iris, that it hopes to ship in 2024.
Later in the show, Verge policy editor Russell Brandom joins to discuss the ongoing battle between the FAA, AT&T, Verizon, and airlines over activating 5G towers around airports, as well as the tech antitrust bills developing in Congress this week.
You can listen to the show here or in your preferred podcast player for the full discussion.
Further reading:
Photos of Samsung Galaxy A53 5G's components confirm four rear cameras, one selfie – GSMArena.com news – GSMArena.com
The Samsung Galaxy A53 5G will reuse the bump design of the A52 trio for the quad camera on its back. This was seen in speculative renders from last year, but now we have real-world confirmation as well from spy photos of A53 5G's frame and rear panel that were shared by 91Mobilies.
The panel appears black, though this could be prior to painting. Either way, black is one of the rumored color options for this model, alongside white, light blue and orange. This same color palette will be used for other Ax3 phones as well, including the Galaxy A13 and A33 5G.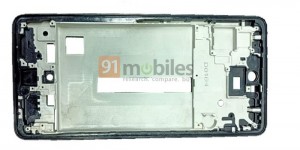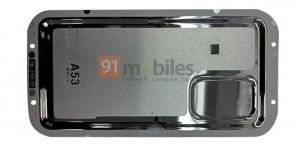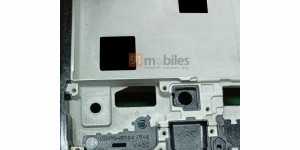 Samsung Galaxy A53 5G rear panel and mid-frame
As for the cameras, it will indeed have four modules, despite TENAA listing only three. The main camera is expected to have the same 64 MP resolution as the A52 models, but the ultra wide may be getting an upgrade to 32 MP (up from 12 MP).
We wouldn't put too much stock in the TENAA specs, though, they also listed two selfie cameras, and we haven't seen any evidence of that, not even in TENAA's own photos of the phone. And if you look at the photo of the phone's mid-frame, there is only one centered punch hole for a selfie camera.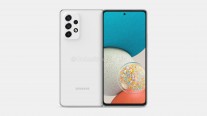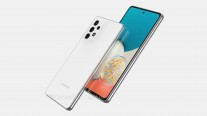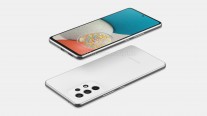 Samsung Galaxy A53 5G speculative renders (image credit)
The Samsung Galaxy A53 5G will use two different chipsets, one of which is expected to be the Exynos 1200. Note that there isn't going to be an A53 4G, the two different chips will both power 5G units. Other than that, they should share the same hardware.
The A53 is expected to be announced in the first quarter of this year, likely alongside other Ax3 models.
Xbox boss wants to revive old Activision Blizzard games – Rock Paper Shotgun
Of the many possibilities that Microsoft buying Activision Blizzard might enable, only one seems really clear: that Microsoft will put Actiblizz games on Game Pass. Beyond that, it's all mights and maybes. Here's another maybe: Microsoft Gaming CEO Phil Spencer says they're hoping to dig into Actiblizz's "franchises that I love from my childhood," raising the likes of Hexen and King's Quest. What better use for $69 billion than wallowing in nostalgia?