From Canada? Want to go to the U.S.A.? Better have the right vaccine – Boing Boing
The last couple of years have been hard on Canadian Snowbirds. Many of us, myself included, are used to heading south in the fall, to escape the icy bullshit of a Canadian winter. Unfortunately, thanks to COVID-19, a lot of us have been trapped, north of the wall, since March 2020.
I've been fine with this.
When the land border was closed down to everyone but essential travellers, my mindset was that if I was going to get sick, I'd just as soon do it in my own nation where healthcare is free (yeah, we pay our taxes, but still.) Then, last winter, the vaccines started to roll out. By early spring, both my wife and I had been injected with two doses of Pfizer's version of the brew. We breathed a sigh of relief and began to hope that we might, one day soon, be able to start our travels again. I'm sure that lots of other folks did too. Unfortunately, depending on where in Canada they live, it wasn't a sure bet that they'd wind up with two doses of the same vaccine. In the rush to get as many Canadians vaccinated against the plague as possible, many provinces started mixing and matching whichever vaccines that they had on hand.
So, you could wind up with Pfizer for your first jab and Moderna for your second. It's cool, they told us. Mixing vaccines affords tons of protection, we were assured. Why, we'd all be able to get back to our lives in no time… provided said life doesn't include travelling to one of many countries where vaccine mixing is considered to be a dangerous load of bullshit. You may have guessed by now, that America is one of those countries.
From The CBC:
…at the same time the U.S. reopens the land border, it will start requiring that foreign land and air travellers entering the country be fully vaccinated.
The U.S. Centers for Disease Control (CDC) currently doesn't recognize mixed COVID-19 vaccines — such as one dose of AstraZeneca, and one dose of Pfizer or Moderna — and hasn't yet said if travellers with two different doses will be blocked from entry when the vaccine requirement kicks in.
So that sucks.
According to the CBC, the Centers for Disease Control and Prevention might soon consider changing their stance on mixed vaccines. I'd like to think that a crap load of data on the effectiveness of mixed vaccine dosing will play into such a decision. No matter how badly folks might want to head south for the winter, Americans deserve to be as safe as they can be.
In the meantime, I suspect that, just like last fall, many snowbirds will wind up on Vancouver Island, where I hang my hat, these days. It's warm enough here that living in an RV is both possible and comfortable.
But I'll tell ya, it's a far cry from kicking back in the trade winds on the cusp of Texas' southern border.
Pfizer says COVID-19 booster offers protection against Omicron – CTV News
Pfizer said Wednesday that a booster dose of its COVID-19 vaccine may protect against the new Omicron variant even though the initial two doses appear significantly less effective.
Pfizer and its partner BioNTech said lab tests showed a booster dose increased by 25-fold the level of so-called neutralizing antibodies against omicron.
Pfizer announced the preliminary laboratory data in a press release and it hasn't yet undergone scientific review. The companies already are working to create an omicron-specific vaccine in case it's needed.
Scientists have speculated that the high jump in antibodies that comes with a third dose of COVID-19 vaccines might be enough to counter any decrease in effectiveness.
Antibody levels predict how well a vaccine may prevent infection with the coronavirus but they are just one layer of the immune system's defences. Pfizer said two doses of the vaccine may still induce protection against severe disease.
"Although two doses of the vaccine may still offer protection against severe disease caused by the Omicron strain, it's clear from these preliminary data that protection is maximized with a third dose of our vaccine," Pfizer CEO Albert Bourla said in a statement.
——
The Associated Press Health and Science Department receives support from the Howard Hughes Medical Institute's Department of Science Education. The AP is solely responsible for all content
Ontario COVID-19 science advisor recommends tighter restrictions in Thunder Bay – Tbnewswatch.com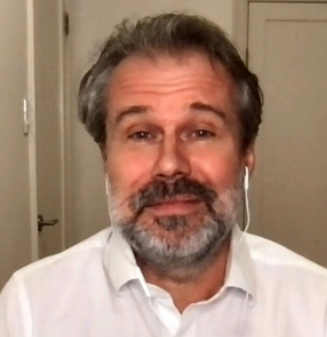 THUNDER BAY — A leading Ontario epidemiologist believes the Thunder Bay District Health Unit should take measures immediately to mitigate the further spread of COVID-19.
"The trajectory is in the wrong direction. At this rate, they will start to be challenged" with managing the situation, says Dr. Peter Juni.
Juni is the scientific director of the province's COVID-19 science advisory table.
The COVID-19 caseload has been rising steadily in the Thunder Bay area since mid-November, including cases at numerous schools.
The 54 new cases reported on Monday was the largest number of new cases reported since March 17, 2021.
It brought the active case count to 137, including some cases of the new Omicron variant.
The risk for TBDHU, Juni said, is that "You can't just get contact tracing, testing and management done as efficiently as before….Omicron pops up now, and you potentially have a problem."
He said although the challenges presented by the new variant aren't fully known yet, it needs to be taken very seriously.
It's why, Juni said, he recommends swift action to slow the spread of the Delta variant while simultaneously preventing Omicron from becoming dominant.
"If I were in the shoes of the local public health unit, and the medical officer of health, I would really follow the same sort of decision-making that Windsor-Essex has just had," he told TBNewswatch on Monday.
The Windsor-Essex County Health Unit announced Sunday that it is introducing new measures that go beyond current provincial regulations.
In its service area, where the rate of COVID-19 infections is starting to put a strain on local hospitals, the following restrictions will take effect on Dec. 10:
social gatherings limited to 10 people indoors and 25 outdoors
added measures for wedding receptions and for social events tied to funerals and religious services
limiting indoor capacity for bars and restaurants to 50 % of their usual occupancy limit
strict adherence to face-covering requirements in all public settings
"The virus loves indoor spaces. It hasn't changed for Delta and it won't change for Omicron either," Dr. Juni said.
He said it's also essential that people "don't cut corners with masking."
At sports venues specifically, he said, he would seriously consider disallowing the consumption of food and drink in order to keep masks in place.
Pandemic expert group to issue recommendations on COVID-19 rapid tests in Ontario – CTV News Toronto
TORONTO —
Science experts advising Ontario on the pandemic are set to release new recommendations on rapid testing, with one of the group's leaders saying it makes sense to use the tests more often.
Dr. Peter Juni, the scientific director of Ontario's COVID-19 Science Advisory Table, said the group plans to publish a science brief on the issue Wednesday. The group's communications director later said it would be published in the coming days.
There have been growing calls for the tests to be made more widely available as COVID-19 cases rise. While it's still unclear how they perform with the new Omicron variant, Juni said they are effective with the Delta variant that accounts for the bulk of Ontario's cases.
"It makes sense from a scientific perspective to use rapid tests more frequently, for example, schools, in workplaces, in congregate settings, and to make rapid tests more available in this province," Juni said in an interview.
Opposition legislators have been calling for the province to distribute rapid tests more broadly, particularly in schools.
Rapid tests are currently offered for free to businesses, and also sold in some pharmacies for asymptomatic people who have not been in contact with a confirmed case.
They have also been distributed in schools in areas of high transmission for students with COVID-19 symptoms or considered a close contact of a confirmed case. The government has also said it plans to send all students home with five rapid tests over the December holidays.
But aside from that holiday plan, rapid tests have not been made available to all students, though families across the province have sought access to them.
Health Minister Christine Elliott said Tuesday that Ontarians have access to some form of COVID-19 testing for free in most cases.
"The only time we're really asking people to pay for tests is if they need it for purposes of travel, which I think is fair," she said.
Ontario offers free PCR testing to those with COVID-19 symptoms, close contacts of a case and members of certain groups. Those tests are available at assessment centres and pharmacies, among other locations, and the province says most results are ready in 48 hours.
Results from most rapid tests are available in about 15 minutes, according to the province.
A spokeswoman for the minister said the province currently has 5.75 million rapid antigen tests in its inventory, and as of Nov. 29, has handed out 33.35 million.
Ontario has been distributing about a million tests each week and is ramping up during the holiday period, Alexandra Hilkene said. That includes 11 million tests earmarked for public and First Nation schools and tests that will be sent to pop-up sites in higher-risk areas, she said.
Ontario's top doctor, Dr. Kieran Moore, said the province is working with the federal government to broaden its testing strategy, and expects to make an announcement on the increased availability of tests in the coming weeks.
Liberal Leader John Fraser said more rapid tests should be handed out, particularly in the winter months, which have typically seen infections rise.
"I'm still bewildered as to why millions and millions of rapid tests are sitting in warehouses unused, undistributed, when jurisdictions across the world who use rapid tests, they're giving them to families, they're giving them to people at airports," he said. "It's just another tool to protect us."
NDP Leader Andrea Horwath said Monday the tests should be free for everyone.
"Nobody should have to pay for a rapid test. That should be part of our public health-care system," she said.
— with files from Maan Alhmidi.
This report by The Canadian Press was first published Dec. 7, 2021.