From Instagram to TikTok: How social media evolved this decade – CNN
Instagram racked up
over 100,000 users
in less than a week, making it one of the fastest growing apps ever at the time. By December, it had hit
1 million sign-ups
. Instagram cofounder Kevin Systrom
predicted at the time
that "communicating via images" would "take off" in the years to come.
By the end of the decade, Instagram had more than 1 billion users and was part of one of the most valuable tech companies in the world. But it's also working to beat back
a newer rival — TikTok
— which is growing fast and looks as novel as Instagram did in the early 2010s.
Instagram's evolution throughout the decade mirrors the evolution of the broader social media landscape over that time. It started out as a runaway success in the App Store at a time when small startups still appeared to have a fighting chance to compete with more established companies. In 2012, it got acquired by
Facebook
(FB)
for a then-astounding $1 billion in a sign of the consolidation to come across the tech industry. In recent years, Instagram has been copying features from rival networks such as
Snapchat
(SNAP)
and TikTok to adapt to shifting user habits. Like its parent company, Instagram has also had to confront the dark sides of its platform, from misinformation to online bullying.
"When Instagram started, it was primarily about following people without their approval, it was about sharing permanent photos with a wide group of people, and it was about sharing relatively frequently," said Josh Miller, a former product lead at Facebook.
Now, Instagram — like so much of the social media industry — is focusing on ephemeral posts, experimenting with 15-second music videos and offering options to share privately rather than just publicly.
A time before Facebook was the only game in town
At the time of Instagram's launch, Facebook was a major player in social media, but nowhere near as dominant as it is today.
Other tech giants, including
Google
(GOOG)
and
Apple
(AAPL)
, were also trying to make their own social networks. Snapchat launched in 2011, and Twitter
went public
in 2013. It felt like a lot of social networks could coexist. But with just 24 hours in a day, users only had so much attention to go around and Facebook proved to be very masterful at garnering it.
Google has since
shut down Google+
, and Apple's music-focused social network Ping never took off. Twitter's audience stalled around 300 million monthly users, a far cry from Facebook's 2.45 billion monthly users. Snapchat — which arguably set the tone for the decade by pioneering disappearing content — has proved to be more niche than mainstream.
"When Snapchat launched, it presented a totally different way of communicating," said eMarketer principal analyst Debra Aho Williamson. "What ended up happening, is Snapchat has to a great extent changed the way young people communicate, but it hasn't taken off with the older groups the way Facebook ended up taking off."
By the end of the decade, the industry has consolidated quite a bit. Following its acquisition of Instagram, Facebook bought messaging platform WhatsApp for $22 billion in 2014. Facebook also
reportedly tried to buy Snapchat
for $3 billion in 2013, but founder and CEO Evan Spiegel declined.
In the second half of the decade, a number of social media applications did launch, but unlike Instagram and Snapchat, they never were seen as true competitors to Facebook. Their names —
Ello
, Peach,
Meerkat
, Mastodon,
Vero
— are little more than footnotes now.
For a time, it looked like Instagram would still maintain its independent spirit even after it was acquired. "Facebook let Instagram be this little island that was pumping out standalone apps and doing things a bit differently than Facebook," said
John Barnett
, who joined Instagram in 2014 as a product manager when it employed fewer than 75 people.
But that wouldn't last. In 2018, Instagram cofounders Systrom and Mike Krieger
left the company
reportedly because of tensions with Facebook CEO Mark Zuckerberg over the direction of Instagram. Facebook recently
added the words "from Facebook"
to the Instagram app and now refers to Instagram's public relations staff as "Facebook Company" spokespeople.
With Instagram, WhatsApp, Messenger and its eponymous app, Facebook boasts four platforms that each have more than 1 billion users. It is so dominant that a growing chorus of politicians are now calling for Facebook to be broken up. Democratic presidential candidate Elizabeth Warren has suggested Facebook
should spin off Instagram
in particular. Facebook's reputation also took a major hit after revelations that
Cambridge Analytica
obtained the personal data of as many as 87 million Facebook users, sparking a major
privacy awakening
across tech.
The rise of TikTok
As the decade came to an end, social media companies found themselves on the defensive. Once seen as useful and playful ways to keep in touch with friends and family, social networks faced a wave of criticisms for spreading misinformation, enabling election meddling and failing to protect user privacy — not to mention concerns about screen-time addiction and online bullying. As a result, Instagram and Facebook are
rethinking "likes"
and their impact on mental health, Twitter is working on
improving well-being
, and YouTube has started abbreviating subscriber counts on the platform to help address concerns from its star creators about stress.
The belief that connecting people and building platforms to share information are fundamentally good was challenged again and again.
It was against this backdrop that TikTok began to take off. Launched in 2016, TikTok is all about viral content and racking up lots of views and likes. It's reminiscent of
Vine
— a popular six-second video service acquired by Twitter that was shut down in 2017.
Users share videos of themselves doing things like cooking, dancing and lip-syncing. They often feature music in the background. Like Instagram, users can follow other people and "heart" or comment on videos. But the similarities stop there.
Natalie Bazarova, an associate professor at Cornell University who studies social media, said TikTok is "totally different" from Facebook and Instagram. "There is nothing there about building social connections," she said. "It's about using algorithms to find content that will hold your attention. It's an entertainment-based platform."
That differentiation has made it a hit: TikTok has been installed nearly 1.6 billion times globally to date, according to data from Sensor Tower.
(Ironically enough, it's partly because of Instagram that TikTok gained traction. The startup
flooded its competitors
with ads.)
Facebook — and Instagram — have taken notice of TikTok's success and have released their own copycats of the app. In 2018, Facebook launched an app called Lasso, which lets users create and share short videos with music and camera effects. Earlier this year, Instagram
launched a new tool called "Reels"
in Brazil, for sharing 15-second videos with music.
How social media will evolve in the decade to come
For ABI Research analyst Eleftheria Kouri, advancements in technology this decade drove the biggest changes in social media, from better smartphone cameras and augmented reality to faster connectivity that allows people to upload Stories or TikTok videos in seconds.
Looking ahead, she believes
5G technology
has the power to advance social media even further, and make way for more interactive content and immersive games.
Miller, the former Facebook product lead, believes the next decade will get people closer to feeling like they're in the same room as people far away.
"Many of our social media experiences are an imperfect replacement for being with someone in person," he said. "It's hard to predict what hardware advances will bring, but I'm hopeful that one day I'll sit down in my apartment in Brooklyn, and I'll look across my dining room table, and I'll be able to have dinner with my mom in Los Angeles, sitting across from me."
Media boat blocks men's Olympic triathlon swimmers, causes false start – Global News
The men's Olympic triathlon suffered a rare and embarrassing false start on Monday as half the field dived in while the others were blocked by a media boat, leading to frantic action by a mini-flotilla of boats and jet skis to haul back swimmers.
Fifty-six men lined up on a pontoon in Tokyo Bay for the 06.30 local start but as the starter sent them away for the opening 1,500 metre swim leg, around a third found their way blocked by a camera boat.
Those left stranded on the pontoon watched as a mini-flotilla headed off those that had started swimming, with around half of them still ploughing on regardless despite the alert horn sounding repeatedly.
Eventually two jet skis combined to stop the leaders, who returned slowly to the start having undergone a more vigorous 200 metre warm up than they had expected.
After declaring an "invalid start" with no blame attached to any competitors, the race got underway safely around 10 minutes later.
Race winner Kristian Blummenfelt said that the chaos had not been a major problem.
"I saw the boat and found it quite strange," the Norwegian said. "When I dived in I thought it would most likely be pulled back so I just kept to the left and went steady and tried to look at it as a positive, an extra warm up." New Zealand's bronze medallist Hayden Wilde was also phlegmatic – eventually. "I thought 'I've had a blinder of a start here' then realised that it was because hardly anyone else was around me and I felt pretty gutted," he said.
"But then I tried to make a positive out of it – it was actually good to stretch the arms a bit after hanging around for a bit for 25 minutes before the start."
Not everyone came out of it so well, however. Australian Jake Birtwhistle was kicked during the initial melee and suffered a broken nose, though he still went on to finish 16th.
"It was one of the roughest swims I have been in," he told the Sydney Morning Herald. "It was a foot, it might even have been in the false start so it was all for nothing as well."
Team mate Aaron Royle, who finished 26th, said: "I just had to laugh to myself as I was swimming back to the pontoon to think of all the races for that to happen it had to be the Olympics.
"I thought 'well they're not going to start the race because the boat is literally there' and next minute…I guess, there was no communication between the starter and whoever was on the pontoon."
A statement for world triathlon did not shed a great deal of light on how the mix up came about.
"At the start some of the athletes were blocked by an OBS (Olympic Broadcast Services) boat and as a result we had to start again the race due to an invalid start."
Honey Jam Celebrates Past and Future At Media Event – FYI Music News
Honey Jam, Canada's female vocalist discovery showcase, held its media launch July 22 in Toronto at host venue El Mocambo, for the second straight year.
"We're back!" exclaimed Honey Jam founder Ebonnie Rowe from the stage. "You didn't think a little pandemic and a zombie apocalypse would stop us, did ya? Hell no."
The event not only introduced the 17 artists who will be showcasing at the 26th annual event, live-streamed Aug. 12, with CBC Radio's The Block host Angeline Tetteh-Wayoe as emcee, but announced a number of forthcoming pieces, as well as a recap of some accomplishments in spite of covid.
Rowe, the recent recipient of CIMA's Trailblazer Award, told everyone how alum Jordan Alexander has a lead in Gossip Girl and landed the cover of Cosmo; Anjulie racked up a 100 million streams; and Savannah Ré won a 2021 Juno Award and got props from Timbaland who listened to her music on Instagram.
[embedded content]
This year's showcase is funded by Slaight Music, TD Ready Commitment, Ontario Creates, and FACTOR, and will feature artists from Ontario, Quebec, British Columbia, New Brunswick, Alberta and, for the first time, the Yukon. The online auditions, both live and submitted, were open to female-identifying talent, ages 14 to 25, in all genres.
CBC will air a Honey Jam radio special on Aug. 9 and a "Honey Jams" playlist, with songs past and current, will air live on CBC Music, starting Aug. 12, coincidentally Rowe's birthday.
Honey Jam might've started 26 years ago as a showcase — Nelly Furtado was famously discovered at it — but it now presents many opportunities throughout the year to help the young women get their foot in the door.
Rowe rattled off many of them, including an upcoming trip to Nashville; a pre-recorded Flow 93.5 concert series from the Phoenix called Flow After Hours to be streamed at a later date; a workshop at Art House; a tour of Doc McKinney's studio where The Weeknd's House of Balloons was recorded; and attendance at SOCAN's inaugural Creative Entrepreneur Summit.
Some of the alum, she said, also got brand deals with Adidas, Holt Renfrew and Ralph Lauren. And through their participating in Indie Week, export-ready Lu Kala and Nefe were invited to perform virtually for Brazil's Music Pro Awards. The Artists for Social Change competition was also won by Megan De Lima.
"So we kept everybody pretty busy during the time leading up to it," says Rowe, adding that one of her personal highlights this year was during a Q&A she did with Lennon Stella and JP Saxe for a VIP pre-Juno Awards experience for Honey Jammers. "He said, 'I didn't know you were the lady who does Honey Jam? I love Honey Jam. Honey Jam's a legend,'" she recounted. "I could barely speak."
Former Olympic swimmer brands Japanese media branded as sexist – NBC News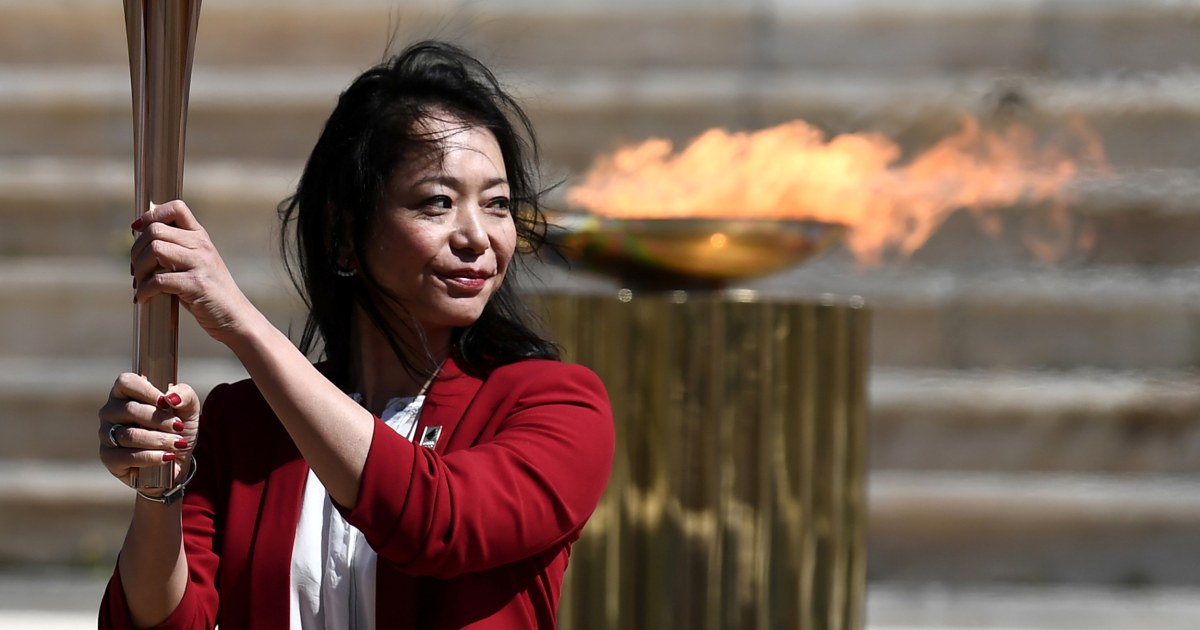 TOKYO — The Japan Olympics' new gender equality monitor said Monday she's been watching her country's coverage of the Games and doesn't like what she's been hearing.
"When it comes to sports, it is really biased when it comes to gender," said Naoko Imoto, who is also a former Olympic swimmer.
The Japanese media isn't discriminating against female athletes, it's just not taking them as seriously as the men.
"Many of the channels look at female athletes as 'female' or 'girls' or 'wives' or 'mothers' and not really as pure athletes," Imoto said at the daily briefing run by the International Olympic Committee and Tokyo Games organizers.
Five of the eight medals Team Japan has won thus far were won by women, including three of the gold medals, according to the latest Olympics medal count.
Imoto, who competed for Japan at the 1996 Atlanta Olympics, did not specify which of Japan's TV stations was using the sexist language. But in earlier interviews, Imoto noted that Japanese media covers golfers Hinako Shibune, who is a woman, and Hideki Matsuyama, who is a man, differently.
"Nobody talks about Mr. Matsuyama's personal life and appearance," Imoto said. "But for Ms. Shibuno, there are reports about her eating sweets and snacks and about her smile."
Imoto also argued that it's all too common in Japanese news headlines for female athletes to be described as "too beautiful."
"You should see female athletes as athletes," Imoto said. "In recent years, the number of gold medals in the Olympics has been higher for women. I want them to be treated equally. I would like to argue that it is strange to focus on things that are not related to competition, such as appearances and personal life."
Imoto dove back into the sexism issue Monday as Japanese women have already scored significant successes at the Games.
Download the NBC News app for breaking news and politics
A quick survey of social media reactions to Imoto's remarks suggested that support for more equal treatment of women and male athletes by the media was far from universal in Japan.
"I was surprised to hear that women are making noises saying that there was a gender inequality in the coverage of professional sports games," one Twitter poster wrote. "Where do you think the money is coming from?"
Imoto was tapped to be the gender equality watchdog by the Tokyo 2020 Olympics organizers after the committee's president, Yoshiro Mori, was forced out in February after he said female sports officials talk too much during meetings.
A month later, the Games' original creative director, Hiroshi Sasaki, was ousted for comparing Japanese celebrity Naomi Watanabe to a pig.
In an interview with Asahi Shimbun, one of the Japan's biggest national newspapers, Imoto said she was shocked by Mori's comments.
"Little has changed since my competition days," Imoto said. "Things are too backward."
Imoto, who works for UNICEF as an education specialist, said she hoped to "become a bridge" to the largely male-dominated sports industry.
Mori's ouster also prompted some soul-searching by Japanese media and renewed calls for gender equality in the news business.
It was Topic A during a symposium in March organized largely by the Japan Mass Media Culture Information Workers' Union Conference, Kyodo News reported.
"It's embarrassing to find (mass media) organizations in a situation like this, even though they have been rapping Mr. Yoshiro Mori's misogynist remarks," said Mami Yoshinaga, who heads the Japan Federation of Newspaper Workers' Union.
NBC News has reached out to the union for additional comment.
Kaori Hayashi, a journalism professor at the University of Tokyo's graduate school, said at the conference the reason why Japanese media persists in promoting sexist stereotypes is because it's "a man's world."
There were no women in the top news production positions at the six Tokyo-based commercial TV broadcasters as of last December, Kyodo News reported, citing a labor union survey.
And just three of the 159 people who sit on the boards of the four industry associations representing newspapers, commercial broadcasters or publishers were women.
"If decision-making positions are occupied by men, news articles, broadcast content and even the way news items are lined up will reflect a male perspective," Hayashi said.
Japan is one of the world's most advanced countries, but it consistently ranks low in the World Economic Forum's gender gap rankings. It ranks 120 out of 156 countries in the 2021 survey, well behind the United States which came in 30th. Iceland was ranked number one.
Corky Siemaszko and Arata Yamamoto reported from Tokyo, and Christina Ching Yin Chan reported from Hong Kong.