FXM VENTURE – Offers News Investment Platform – GlobeNewswire
Glasgow, Scotland, Aug. 13, 2022 (GLOBE NEWSWIRE) — With the intention of being one of the top investment platforms for investors of all stripes, FXM Venture was established in July of 2020. FXM has been extending its impact to adjacent nations thanks to the vision and leadership of its core members.
BACKGROUND OF FXM VENTURE
Ten significant individuals were involved in the founding and early development of FXM Venture, with the goal of establishing this investment fund's brand on a global scale. And today, 100 members work in 6 transnational branches and continue their tradition. In addition to being directed and run by professionals with decades of expertise in a variety of sectors, including finance, investing, marketing, and technology, FMX is also run by vital departments like: customer service personnel, technical staff,…
Additionally, in just two years (starting in July 2020), FMX has called for a total investment of 8 million USD.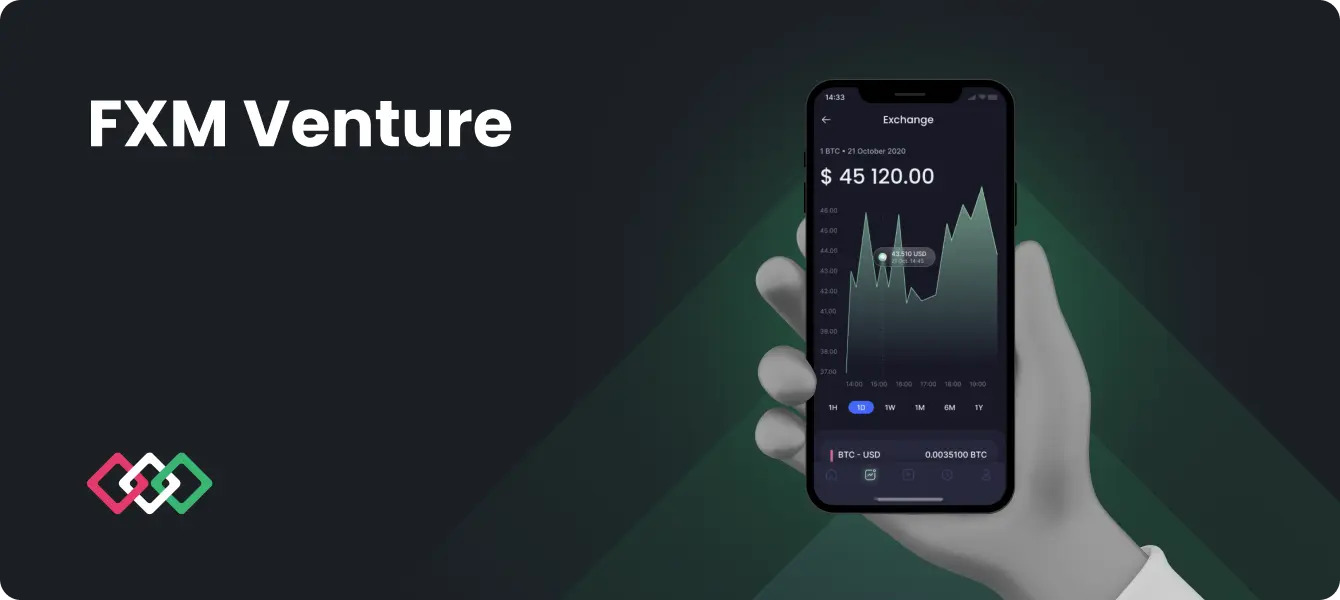 HOW DOES FXM VENTURE WORK?
For both long- and short-term traders, funding rates are regular payments. Investors are free to select a transaction based on their financial situation and liquidity. Users can, in particular, withdraw money at any moment and get interest.
At FXM Venture, we have experienced traders in both Forex and Cryptocurrencies allowing us to build a stable financial foundation to increase the returns of our investors.
FXM also has AI technology in trading approaches to Real-time forecasts of hundreds of scenarios, execution strategies, and commercial alliances, in addition to our research, market neutral algorithms by monitoring market movements and building trading algorithms. Our primary goal is to establish a win-win relationship between the customer and the firm, in which FXM Venture develops specific investment plans and strategies, while investors can then choose suitable investment packages, together with FXM consider and select specific investment plans.
ORIENTATIONS AND VISIONS
By expanding its operations and financial system in 2022, FXM aims to become one of the best legitimate funds in the world. To that end, 4 additional branches will be opened, and recruiting efforts will be stepped up to reach our target of 200 members.
In terms of financing, FXM VENTURE's aim is to raise our fund up to $15 million.. Aside from that, FXM equips you with the resources you need to be completely confident in your investment decisions. Furthermore, you may invest with FXM with complete confidence because here are what make FXM different:
TRANSPARENT TRANSACTIONS
MULTI-ASSET PLATFORM
PROFESSIONAL TRADER TEAM
AI TECHNOLOGY
SECURED DEPOSITS AND WITHDRAWALS
24/7 CUSTOMER SUPPORT SERVICE
LIVE TRADING
FXM does not intend to stop at satisfying almost 30,000 customers who have been using services and investing in FXM (with a customer satisfaction rate of 78% and a customer return rate of 85%), FXM is as complete as possible with the goal of increasing the number of clients to 50,000 in the next quarter with a satisfaction level of over 90%.
PACKAGES AND REFERRAL
Visit the website for more information
And also, Remember to refer friends to be rewarded with $25 for every friend who joins and registers at least one package — with no cap on the number of people you can refer, and gain matching income on their profits: F1 (10%), F2 (5%), F3 (3%), F4 (2%).
Media details:
Company Name: FXM Venture
Email:contact@fxmventure.com
City: Glasgow
Country: Scotland
Website: https://fxmventure.com
Telegram group: https://t.me/fxmventure_official_chat
Telegram channel: https://t.me/fxmventure_official_channel
Twitter: https://twitter.com/FxmVenture
There is no offer to sell, no solicitation of an offer to buy, nor a recommendation of any securities or any other products or services. Furthermore, nothing in this PR should be construed as a recommendation to buy, sell or hold any investment or security, or to engage in any investment strategy or transaction. It is your responsibility to determine whether any investment, investment strategy, security or related transaction is suitable for you based on your investment objectives, financial situation and risk tolerance. Please consult your business advisor, attorney or tax advisor regarding your specific business, legal or tax situation.

Phoenix Copper Ltd upped investment in its Empire Mine with drilling ongoing – Proactive Investors USA
Phoenix Copper Ltd (AIM:PXC, OTCQX:PXCLF) increased its investment in its Empire Mine as drilling continues at the site despite the gloomy wider economy.
"The outlook has deteriorated, at least in the short-term," said chairman Marcus Edward-Jones. "Copper and sterling have both been extremely volatile, and currently sit at around 30% below their highs for the year,"
Investment in Empire increased to US$29.7mln in the six months to June, from US$18.6mln from the same period last year.
And the USA-focused exploration company added core drilling is ongoing at the copper mine.
Mineralisation was encountered at both its Red Star silver-lead deposit and its Navarre Creek gold project, with further exploratory drilling commencing at Red Star.
Net assets increased to US$38.2mln in the period from US$37.7mln, according to a statement.
However, Phoenix reported a loss of US$1mln "after charging an unrealised foreign exchange loss on sterling-denominated assets."
Cash balance stood at US$9mln, while loans to operating subsidiaries increased to US$25.5mln from US$16.1mln, it said.
Edmontonians lost $5.6 million to cryptocurrency investment scams: Police – Edmonton Journal
Article content
Edmonton police say local investors have lost more than $5.6 million to cryptocurrency scams between fall of 2019 and the end of last year.
Article content
EPS says it investigated 112 cryptocurrency fraud reports over that time. Complaints lost $50,000 on average or less to the scam, but the highest loss exceeded $1 million, police say.
Article content
"Sadly, we encountered several complainants who lost their life savings to this scam," says Det. Dana Gehring with the EPS Cyber Crime Investigations Unit.
"Unfortunately, once funds are invested or sent to another party using cryptocurrency, there is little we can do to retrieve them. While we always aim to apprehend those responsible, our best tool with this type of fraud is to educate on prevention."
More than 90 per cent of the incidents referenced bitcoin, according to EPS.
More recent numbers for 2022 are not yet available.
Article content
Police say in most incidents, investors were convinced to invest in cryptocurrency via what often appeared to be legitimate websites or apps but that are actually controlled by scammers.
Scammers befriend complainants via social media, phone calls, online advertisements and online dating platforms before encouraging them to make a small investment, police say.
Police warn that at that point, scammers would often manipulate the data on their website or app to give the appearance of growth and encouraging victims to give them more money.
Eventually, the websites or apps disappear, leaving those victims without any means of recovering their money.
EPS says it recommends anyone considering investing in cryptocurrency to confirm the website or app is legitimate, be wary of anyone unknown approaching with investment opportunities, and to verify the investor or investment company registered with FINTRAC or the Canadian Securities Administrator.
Divorce should prompt investment strategy review, say financial planners – Advisor's Edge
"People don't always realize the true impact of a divorce on their financial circumstances until much further down the line," said Crowe, who is also a certified divorce financial analyst (CDFA). "The earlier you begin these conversations with your advisor, the earlier you can begin to understand what these changes look like, and can make any adjustments that may be required."
Timely notice of an impending divorce is particularly important during periods of market volatility. "If we're advised early, we can add liquidity to a portfolio and make it more conservative, so that you're not in a situation a year later where you're forced to sell at the wrong time in the market cycle," Crowe explained.
Even in the midst of an economic boom, it's hard to avoid taking a financial hit in the immediate aftermath of a divorce, said Eva Sachs, a Toronto-based fee-only divorce financial consultant who also holds a CDFA designation.
"You're taking one household with a certain amount of income, and now you're trying to run two households with the same money, which is really challenging," she said.
One or both parties usually need to free up funds for real estate, either to buy their former partner out of the matrimonial home, or to purchase somewhere new to live, Sachs added.
But recent fluctuations in capital markets, combined with the downturn in the housing market, have added a fresh wrinkle to the complex process that determines the size of the equalization payment owing from the spouse whose assets grew more during the span of the marriage.
According to divorce laws, valuations for property division are tied to the date of separation, rather than the date a divorce is granted or a settlement reached. Those latter dates can often be months or years later, depending on how hotly the parties contest the matter.
"If the separation date was six months ago, that sets a certain value on the matrimonial home, but the reality today is probably quite different," Sachs said.
The same goes for RRSPs or — taking an extreme example — investments in cryptocurrencies such as Bitcoin or Ether, which have lost two-thirds of their value in the past year.
Former partners can agree to delay a sale or stay invested together until markets recover or stabilize. But "generally, that's on a short-term basis," Crowe said. "Even if the relationship is cordial today, it could change a week or a month from now."
Sachs works with clients to create financial projections and forecasts based on their updated income, asset and liability levels. Longer-term, the outlook often varies depending on their age.
"If you've transferred a large amount out of an RRSP or a defined-benefit pension, then you have to think about how you catch up in terms of those payments. If you're older, it's hard because you've got less time to make up the difference."
For those who deferred to a former spouse on money matters, it's often the first time they have taken an active role in their finances, Crowe said.
"Overall, you will want to evaluate the suitability, risk, liquidity and asset allocation of the portfolio to ensure it is still aligned with your evolving goals and objectives," she said. "Just having the conversation can be a really beneficial process for someone who is scared about their financial security after divorce. Getting into a position where you can make educated decisions about your financial future is a great confidence boost."