Google and Apple remove alleged UAE spy app ToTok – BBC News
Google and Apple have removed an Emirati messaging app called ToTok amid claims that it is used for state spying.
Not to be confused with China's TikTok, ToTok markets itself as an easy and secure way to chat by video or text.
However, The New York Times (NYT) has reported allegations that the WhatsApp-lookalike is a spy tool for the United Arab Emirates government.
ToTok has told users that it will be back in the app stores soon.
In a blog, it wrote that it is "temporarily unavailable" on the Apple App Store and the Google Play Store because of a "technical issue".
Citing American officials as sources, the NYT reported that ToTok gives UAE spies access to citizen's conversations, movements, and other personal information like photos.
Google removed the app last Thursday and Apple pulled it the following day. However, ToTok users, who already have the app on their phone, can carry on using it.
Millions of users
ToTok is only several months old but it has been downloaded by users in the Middle East, Europe, Asia, Africa, and North America, according to the NYT.
Google Play Store showed that it had five million Android downloads alone before it was removed, while app-tracker App Annie said that ToTok was one of the most downloaded social apps in the US last week.
The NYT reports that the app's publisher, Breej Holding Ltd, is affiliated with DarkMatter, which is an Abu Dhabi-based intelligence and hacking firm that is allegedly under investigation by the FBI for possible cyber-crimes.
DarkMatter employs Emirati intelligence officials, former National Security Agency employees and former Israeli military intelligence operatives, according to the NYT.
ToTok, DarkMatter, and the Embassy of United Arab Emirates in London did not immediately respond to a request for comment.
"While the existing ToTok users continue to enjoy our service without interruption, we would like to inform our new users that we are well engaged with Google and Apple to address the issue," ToTok said in a blog.
It pointed out that new users with Samsung, Huawei, Xiaomi and Oppo phones could still download ToTok on the phone maker's own app stores.
The company promised to be back "in the near future" with new features such as payment, news, commerce, and entertainment.
Other messaging services like WhatsApp and Skype, which offer end-to-end encryption, are restricted in the UAE. While they can be used for messaging, they can't be used for video calls.
ToTok's privacy policy states that it may share people's personal data with "law enforcement, officials, regulatory agencies and other lawful access requests".
It also states: "We may share your personal data with group companies."
However, there is no specific mention of the United Arab Emirates government.
Decrypting the app
Security firm Objective-See says that it worked with the NYT on the investigation.
In a blog, the company explained that it performed an analysis of ToTok's iOS app on a "jailbroken" iPhone – ie one which had been altered to bypass manufacturer restrictions. Analysts decrypted the ToTok app and the app's "network traffic".
The analysts said that the legitimacy of the app is "really the genius of the whole mass surveillance operation".
They noted that they found no backdoors, no malware, and no exploits in the app.
AirPods Pro 2: The Coolest, Cutest Feature Which Nobody Predicted Has Just Leaked – Forbes
Apple AirPods 2nd generation are spectacularly good. You can read the first review of the new earbuds here on Forbes. But now, out of nowhere, a super-cute feature has appeared.
As mentioned in the review, you can now have your AirPods case engraved with your Memoji, for instance. I didn't do this because, well, to be honest, my Memoji looks strikingly similar to Apple CEO Tim Cook's (I guess it's the hair) and I just wouldn't want to pick his up by mistake.
I mean, can you imagine? With the Personalized Spatial Audio feature and all, it could be disastrous.
Seriously, it turns out there's a side effect to engraving that nobody knew about… until now.
Apple AirPods Pro 2nd generation as they're actually named, allow the user to engrave the case more effectively than before. Not just with a name or something like that but with an Animoji of your choice or your very own Memoji.
But it now turns out that this detail (seriously, only Apple) shows up onscreen when you're pairing your AirPods Pro 2nd-gen with your iPhone.
Apple has always had this attention to detail: when you pair an Apple Watch with your iPhone, it shows on the screen of the Watch which model and size it is.
Similarly, when you pair your AirPods Pro with your Apple device in the slick, fast pairing procedure, it will show your particular engraving onscreen. How cool is that?
Apple gave the game away on its own website, on the very last part of its page about the new AirPods Pro. Sure, it's not as important as the improved audio quality, better battery life and audio personalization, but it's still pretty neat.
Top Stories: iOS 16.0.2 Bug Fixes, Apple Watch Ultra and AirPods Pro 2 Launch, and More – MacRumors
Who's ready for a breather? A flurry of hardware and software releases following Apple's "Far Out" event earlier this month is finally on a bit of a pause, with the Apple Watch Ultra and second-generation AirPods Pro now making their way into customers' hands while we have a couple of weeks before the iPhone 14 Plus launches.

This week saw the two major hardware releases, but also an important iOS update addressing some bugs with the latest iPhone models and iOS 16 in general, while the more significant iOS 16.1 update continues through beta testing. Be sure to read on below for details on these stories and more as we continue to explore everything new in Apple's latest releases.
Apple Releases iOS 16.0.2 With Bug Fixes for iPhone 14 Pro and More
Apple has released iOS 16.0.2 with several bug fixes. Notably, the update addresses an issue with the rear camera shaking and vibrating uncontrollably on the iPhone 14 Pro and iPhone 14 Pro Max.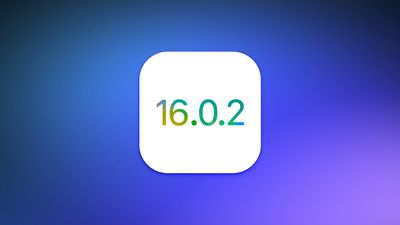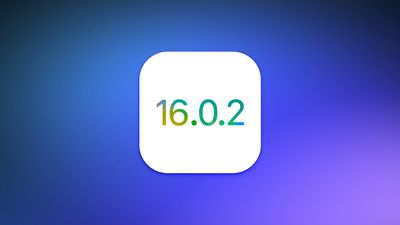 The software update also addresses an issue with excessive copy and paste permission prompts on all iPhones running iOS 16, an issue where touch input was unresponsive on some iPhone X, iPhone XR, and iPhone 11 displays following hardware service, and more.
Meanwhile, Apple continues to test iOS 16.1, which will include support for Live Activities in third-party apps, a new Clean Energy Charging feature in the United States, availability of Apple Fitness+ without an Apple Watch, support for Matter accessories in the Home app, and more.
Hands-On With the New AirPods Pro 2
Apple's second-generation AirPods Pro have begun arriving to customers, and we've had a chance to go hands-on with the upgraded earbuds.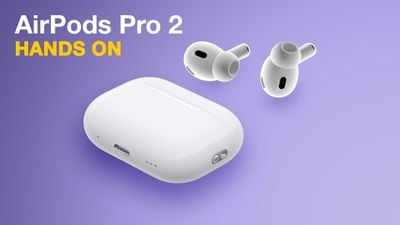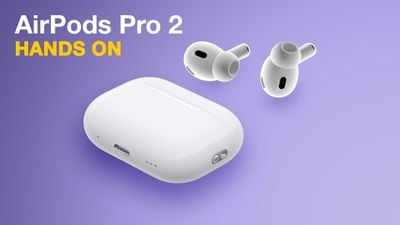 We've also rounded up both written and video reviews of the new AirPods Pro from select media and YouTube channels that had early access for more thorough looks. The reviews tested out sound quality, active noise cancellation, battery life, and more.
Apple Watch Ultra Unboxing and Hands-On
Like the new AirPods Pro, the all-new Apple Watch Ultra is now officially available as the first pre-orders have started arriving.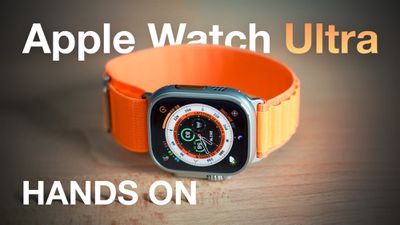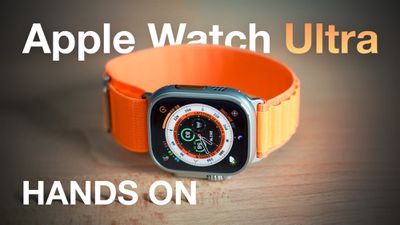 We've gone hands-on for an early unboxing and initial impressions, and we've rounded up both written and video reviews of the Apple Watch Ultra, which is bigger and better than any other Apple Watch model but isn't considered to be a "Garmin killer" yet due to a lack of certain features, such as offline maps and recovery metrics for workouts.
Everything New for iPhone in iOS 16.1 Beta 2
Apple this week seeded the second beta of iOS 16.1 to developers and public beta testers. As usual, the latest beta contains a handful of new features, changes, and improvements for the iPhone.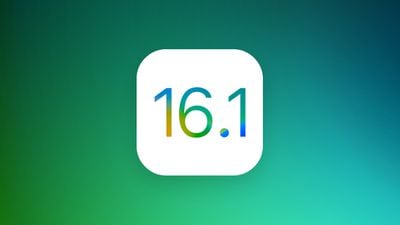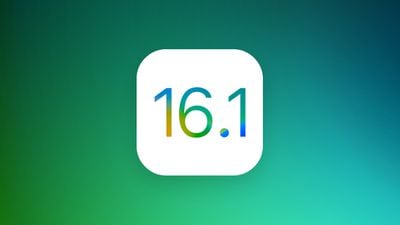 We've rounded up everything new in iOS 16.1 beta 2, including a design tweak to the battery percentage icon in the status bar and more, so be sure to check out the list if you install the beta on your iPhone.
YouTuber Actually Tests iPhone 14's Crash Detection Feature
The new car crash detection feature on all iPhone 14 models is hard to test given that reviewers don't want to risk physical injuries, but one YouTuber has managed to test the feature in a driverless car.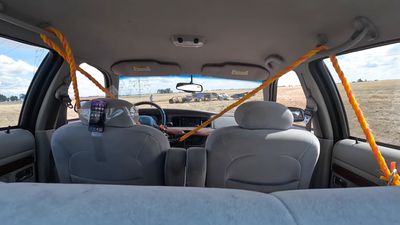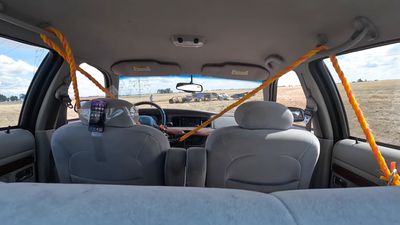 Note that the video does not serve as a scientific test of the feature and is in a controlled environment, so it should be considered purely entertainment, but at least we finally have a closer look at the feature out in the wild.
The MacRumors Show: Sara Dietschy Talks iPhone 14 Features
YouTuber and content creator Sara Dietschy joined us this week on The MacRumors Show podcast to talk through our experiences of all of the iPhone 14 and 14 Pro lineup's new features and more.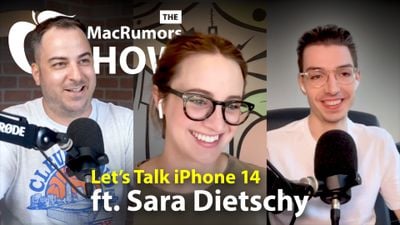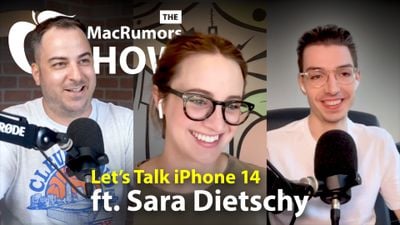 Listen to The MacRumors Show via apps like Apple Podcasts, Spotify, Pocket Casts, Castro, Google Podcasts, or subscribe by copying our RSS feed directly into your podcast player. You can also watch a video version of the podcast on our YouTube channel.
Each week, we publish an email newsletter like this highlighting the top Apple stories, making it a great way to get a bite-sized recap of the week hitting all of the major topics we've covered and tying together related stories for a big-picture view.
So if you want to have top stories like the above recap delivered to your email inbox each week, subscribe to our newsletter!
Apple updates iOS 16 to fix shaky iPhone 14 Pro camera and copy-paste issues – Yahoo Canada Finance
Apple released its latest iPhone lineup and mobile platforms earlier this month, and a couple of annoying bugs quickly made themselves known to users. The good news is that the tech giant has quickly whipped up patches to fix the issues and has now released them as part of the iOS 16.0.2 update. One of the problems the update solves is the iPhone 14 Pro's compatibility troubles with third-party apps that use its camera, such as Instagram, TikTok and Snapchat.
Users found that when they fire up those apps and use the device's rear cam, the camera view shakes on screen and the phone emanates grinding and rattling noises. In its patch notes, Apple said the update fixes an issue wherein the "[c]amera may vibrate and cause blurry photos when shooting with some third-party apps on iPhone 14 Pro and iPhone 14 Pro Max." The company didn't elaborate on the cause behind it, but it's possible that the apps weren't meshing well with the device's optical image stabilization system, causing the rattling noises.
Another troublesome problem the update fixes is the persistent appearance of permission prompts when trying to copy and paste content between apps. Apple senior manager Ron Huang previously admitted that it was "absolutely not expected behavior" and said the company was dealing with it. iOS 16.0.2 will get rid of other bugs, as well, including one that causes the device's display to go black during setup and another that renders the touch input on some iPhone X, iPhone XR and iPhone 11 displays to be unresponsive after they're serviced.