Google Might Need to Make Sacrifices to Close Fitbit Deal – Motley Fool
There's a lot of skepticism surrounding Alphabet (NASDAQ:GOOG) (NASDAQ:GOOGL) subsidiary Google's pending acquisition of Fitbit (NYSE:FIT), a controversial deal that was announced last November. Consumer advocacy groups and data regulators in Europe are among many entities that worry about Google getting its hands on all of the user data that Fitbit has garnered over the years, particularly considering the sensitive nature of health data.
The search giant might have to be make some sacrifices if it wants to close the deal.
Looking for concessions
Reuters reports that antitrust regulators in the European Union might push Google to make certain concessions in order to mitigate criticisms that the $2.1 billion acquisition could undermine competition. If the company is unwilling to do so, regulators are prepared to open a full-scale probe into the deal, according to the report.
One possible concession would be a formal guarantee that Google would not use Fitbit's health data for ad targeting purposes. Both companies have said that such data would not be used for advertising, but regulators might want something more binding.
"The company never sells personal information, and Fitbit health and wellness data will not be used for Google ads," Fitbit assured investors when the deal was announced. Google hardware chief Rick Osterloh echoed verbatim, "Fitbit health and wellness data will not be used for Google ads."
The news comes shortly after the Financial Times reported that EU regulators have started asking rivals how such a deal might impact the competitive landscape around digital health platforms and wearable technology. The lengthy 60-page questionnaires suggest that regulators could be laying the groundwork for a full-fledged investigation.
For what it's worth, Google has maintained that the acquisition is largely predicated on hardware instead of user data. Google's efforts to expand into wearable gadgets have largely fallen flat, with many third-party manufacturers abandoning its Wear OS smartwatch platform. Meanwhile, Fitbit's pivot from basic activity trackers to smartwatches has been relatively more successful — Fitbit was the No. 5 player in the smartwatch market in the first quarter, according to Canalys.
The doubt discount
Investors are clearly skeptical about the deal's chances of securing regulatory approval. As of this writing, Fitbit shares are trading at a 10% discount compared to the $7.35 per share offer. Notably, that's an all-cash offer with no stock component, so market fluctuations reflect doubts that the acquisition will close. As recently as May, Fitbit still expected the transaction to close during 2020.
"If Google acquires consumers' data generated by the use of Fitbit wearables, including now COVID-19 related data, it would be able to use that data for its own benefit and could undermine the ability of other companies to bring new products to consumers," European consumer advocacy organization BEUC said recently. "This could harm innovation and consumer choice in several markets such as online advertising, search, health and wearables."
Hands-On With the New Apple Watch Series 6 and Apple Watch SE – MacRumors
Today's the official launch date for the Apple Watch Series 6 and the Apple Watch SE, both of which Apple announced on Tuesday. We picked up a couple of the new models and thought we'd give them a quick look for MacRumors readers thinking of ordering a new watch.
Apple Watch Series 6 & ‌Apple Watch SE‌ Hands-On!
When it comes to design, both the $399 Series 6 and the $279 SE look just like the Apple Watch Series 5 with the larger, thinner display introduced with the Series 4 and 40 and 44mm size options, so there are no surprises there.
We couldn't get one of the new colors delivered on Friday, but the Series 6 aluminum models come in new blue and (PRODUCT)RED aluminum shades along with the standard silver, space gray, and gold options. You can't get those new colors with the ‌Apple Watch SE‌ because it only comes in silver, space gray, and gold. The SE also isn't available in stainless steel or titanium like the Series 6.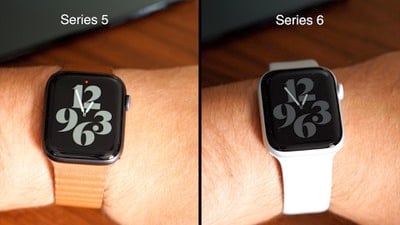 Neither of Apple's new watches comes with a 5W power adapter for charging, so hopefully you have a few already on hand. You do still get the 1m charging cable, though. Apple said when introducing the watches that the power adapter was removed for environmental reasons, and we're also expecting to see the power adapter nixed from the iPhone 12 boxes too, based on rumors.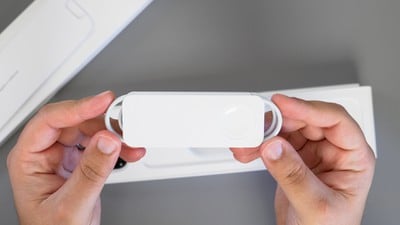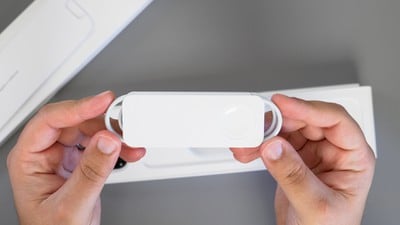 The new Apple Watches look like the Series 5, but there are some differences between them. The Apple Watch Series 6 has the same Always-On display that was in the Series 5, but it's brighter outside. We had a hard time telling a difference, but it may be more obvious in some conditions.
The Always-On display in the Series 6 also lets you use Control Center and check notifications without having to raise your wrist. The ‌Apple Watch SE‌ has no Always-On display at all, so it's the same old blank screen when your wrist is down that you may be used to from prior Apple Watches.
Both watches have new Always-On altimeters for hiking, skiing, and other activities that involve elevation changes. You'll see the altimeter in real-time on the Series 6 thanks to that Always-On display.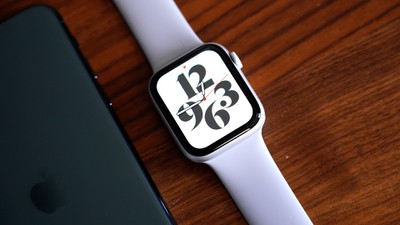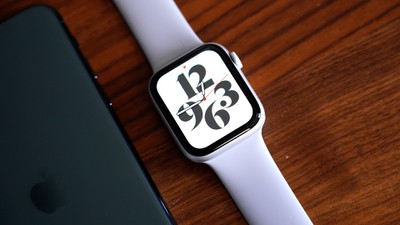 There's a faster A6 chip in the Series 6 while the SE has the same S5 chip that was in the Series 5, and there's a noticeable jump in performance when using the Series 6. It feels faster and more powerful when navigating through the watchOS operating system.
If you flip the two watches over, there's a difference when it comes to sensors. The Series 6 is equipped with green, red, and infrared LEDs to support the new blood oxygen monitoring feature which is the big new health change. Blood oxygen monitoring and ECG are Series 6-exclusive features.
The LEDs and infrared light in the Series 6 shine light onto your wrist and photodiodes detect the color of your blood to determine the oxygen percentage. Bright red blood is well oxygenated, while darker blood has less oxygen. The Apple Watch reads all of that information and provides an oxygen level reading between 70 and 100 percent.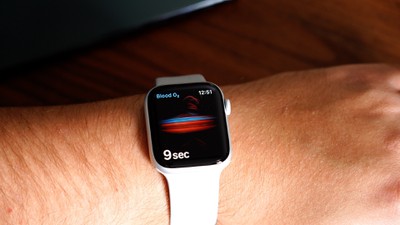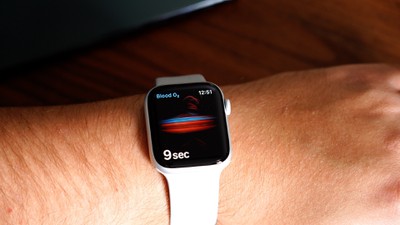 It can be a little tricky to get a blood oxygen reading because you need to make sure to hold still. You can get readings on demand or the Apple Watch will occasionally take measurements in the background. It's neat to have the option, but it's not really clear what we're supposed to do with blood oxygen levels.
Healthy people are going to have a SpO2 level that ranges from 95 to 100% and rarely fluctuates, so like ECGs, this may be a feature that most people aren't going to take much advantage of. For those who don't feel the need to have the specific ECG and blood oxygen monitoring capabilities, the ‌Apple Watch SE‌ does just about everything else the Series 6 does at a more affordable price point, which makes it a good value.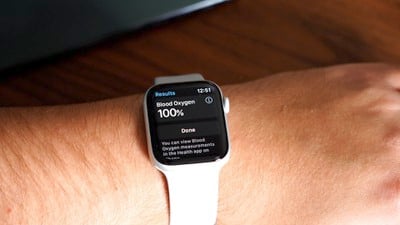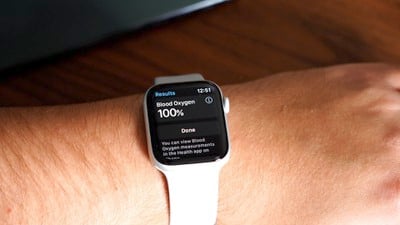 You still get key health features like the optical heart rate sensor, fall detection, noise level monitoring, and emergency SOS, and it has the same general health and fitness functionality outside of the blood oxygen detection and ECG.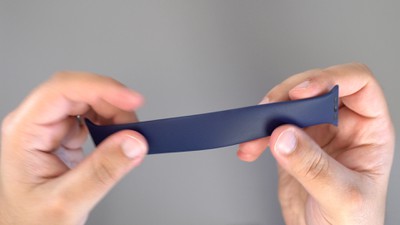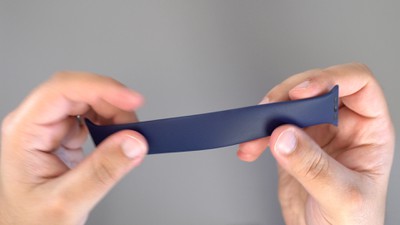 Apple also introduced new Solo Loop and Braided Solo Loop bands with the Series 6 and SE, and we picked up a Solo Loop. These bands have no clasps or buckles and are meant to stretch to slide over your hand. Apple sells them in nine sizes, and you have to measure to make sure you get the right fit. MacRumors videographer Dan ordered a size 10 which ended up fitting his wrist well, and he said it's "incredibly comfortable." The rubber of the band stretches quite a bit, which makes it easy to get on and off.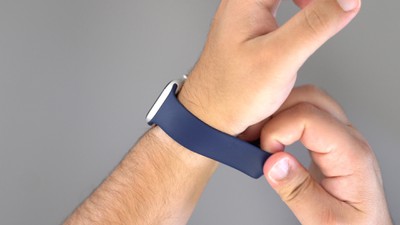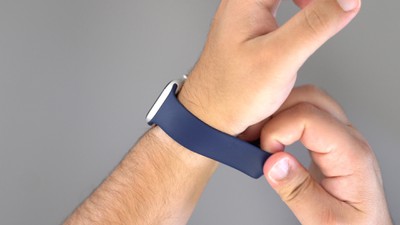 All in all, if you have a Series 5, there may be no need to upgrade unless you really want the blood oxygen monitoring capabilities and the faster S6 chip, and if you have an older watch and don't need ECG or blood oxygen monitoring, the SE may be the better choice for you.
We'll be doing some more in-depth videos on the Apple Watch Series 6 and the ‌Apple Watch SE‌ next week, so make sure to stay tuned to MacRumors.com and subscribe to the MacRumors YouTube channel.
Xbox Series X, S All Access financing won't go live in Canada until after pre-orders open – MobileSyrup
Xbox has confirmed that Canadians won't be able to sign up for Xbox All Access financing options on September 22nd, the day that Xbox Series X and Series S pre-orders to go live in Canada.
In an update to its blog post about region-specific pre-order availability, Xbox noted that "pre-orders with Xbox All Access will not be available in Canada, France, Poland and South Korea on September 22nd, but the program will be available in these countries before the Xbox Series X and Xbox Series S launch this holiday."
Xbox All Access is confirmed to be coming to Canada this holiday exclusively to EB Games, although specific details like pricing have not yet been provided. For now, then, this means that you'll only be able to place a standard pre-order for the Series X or Series S, without the financing options.
For a bit context, All Access in the U.S., lets consumers break down the cost of the $299.99 USD ($379.99 CAD in Canada) Series S into $24.99 USD (about $33 CAD) monthly instalments, or the $499 USD ($599 CAD in Canada) Series X into $34.99 USD(about $46 CAD) monthly payments for the Series X.
These payments must be made over a 24-month period, although they do include Game Pass Ultimate as part of the monthly fees. Canadian pricing for All Access has not yet been confirmed.
Given that console pre-orders can often sell out quickly, this might put consumers in a bit of a dilemma. The financing options no doubt make the consoles' prices more palatable to people, especially amid the COVID-19 pandemic when money is likely tight for many. However, with All Access not being ready when pre-orders go live, this means that consumers might not be able to wait for the program to officially launch at EB Games if they want to guarantee a pre-order.
Further, it's not yet clear whether those who secure a pre-order for either console at EB Games Canada will be able to retroactively apply All Access financing to that order. Even if that does prove possible, this would only benefit those who were able to pre-order at EB Games. If people want the peace of mind of securing a pre-order on September 22nd, they may very well look to another retailer, like Best Buy, Walmart or Amazon, where they wouldn't be able to take advantage of All Access anyway.
MobileSyrup has reached out to Xbox Canada and EB Games Canada for more details on Xbox All Access and will update this story once a response has been received.
The Xbox Series X and Series S will launch in Canada on November 10th. Sony's $629 PlayStation 5 will release two days later, with pre-orders already having gone live (and since sold out) at major Canadian retailers.
Image credit: Xbox
Source: Xbox
Sony CEO says "a special low priced, reduced spec" PS5 would be "problematic" – GamesRadar+
Sony isn't interested in making a weaker PS5 alternative and believes that such a model would be "problematic" in the long run, according to president and CEO Jim Ryan.
As Ryan told Japanese outlet AV Watch (translated by VGC), "If you look at the history of the game business, creating a special low priced, reduced spec console is something that has not had great results in the past. We've considered that option and seen other executives who have attempted this discover how problematic it is."
Ryan didn't single out any alternative consoles in "the history of the game business," and the contemporary example, the Xbox Series S, is still unavailable and therefore impossible to properly evaluate. Speaking of which, Ryan maintained that "I respect every competitor's decision and their philosophies" in a tacit nod to Microsoft's approach to the new generation.
"Based on our research, it's clear that people who buy a game console want to continue using it for four, five, six or even seven years," he continues. "They want to believe they have bought something that is future-proofed and not going to be outdated in two-to-three years. They want to have faith that if they end up buying a new TV that their current console will be able to support that new 4K TV they are considering on buying."
Ryan seems to be leaning on current market research as much as sales and opinions related to previous consoles, but whatever his reasoning, it's clear that he and Sony believe that the benefits of a single unified console outweigh the benefits of a cheaper next-gen entry point. This is reflected in the PS5 Digital Edition, which is the exact same PS5 console under the hood with the exception of a missing disc drive.
While it's not interested in a weaker PS5, Ryan says Sony will continue to support the PS4 for years to come, and games like Horizon Forbidden West and Marvel's Spider-Man: Miles Morales have now been confirmed for PS4.