Google Pixel 4a Renders Reveal Hole-Punch Display; Launch Likely In H1 2020 – Mashable India
The Google Pixel 4 was one of the most controversial smartphone releases of 2019. Apart from questionable aspects of the phone, what infuriated people more was that it didn't even make it to some markets worldwide, including India. This, by default, pegged a lot of hopes on launch of the more affordable Pixel 4a that was expected to follow. Courtesy to OnLeaks, we have renders of the upcoming Pixel 4a and, to be honest, the 4a is shaping up to be the best-looking Pixel phone yet.
Right off the bat, the most obvious change is the display upfront. While competitors have resorted to using notches and pop-up cameras, the Pixel series of phones have never seen anything of that sort. But this might change with the Pixel 4a that might have a hole-punch camera.
Although, the renders show sizeable bezels on all sides. This is rather surprising as renders usually show smaller-than-actual bezels. The 5.7-inch or 5.8-inch display itself is a slight upgrade from the 5.6-inch display found on the Pixel 3a.
The back of the phone is a mishmash of design elements drawn from the Pixel 3a and the Pixel 4. The phone retains the fingerprint sensor from the 3a which indicates that it's very likely that the phone will not have an IR sensor for Face Unlock. The camera module is drawn from the Pixel 4. But unlike the more-expensive Google flagship, it seems to only have one camera sensor and an LED flash module.
Since the inclusion of the Soli radar prevented the phone from being launched in certain markets, it's quite understood that the Pixel 4a is unlikely to have it. This will not only make it more accessible worldwide but will also drop down prices.
The phone is expected to be powered by a mid-range processor like the Snapdragon 730/G or the recently-unveiled Snapdragon 735. The Pixel 4a, along with the Pixel 4a XL (likely to launch alongside), is expected to be announced in the first half of 2020.
First iPhone 12 and iPhone 12 Pro pre-orders begin arriving to customers around the world – 9to5Mac
As the clock turns to October 23 around the world, the first iPhone 12, iPhone 12 Pro, and iPad Air pre-orders have started arriving to buyers. This also means the new devices are officially becoming available for purchase and pick up at Apple Stores in many countries.
Eager iPhone 12 and iPhone 12 Pro users have taken to Instagram and Twitter to share new pictures of their devices. Both devices are both available in new colors, so we're eager to see how those new colors look in the real world.
Of course, Apple Stores look a bit different this year for the iPhone 12 launch than in prior years due to the COVID-19 pandemic. We've previously reported on the various ways Apple has shifted its retail strategy to ensure customer and employee safety this year, including a new Express Storefront pickup concept.
For iPhone 12 launch day this year, Apple Stores are focusing almost exclusively on pickups of previously-placed online orders. As such, many people who pre-ordered their iPhone 12 or iPhone 12 Pro for in-store pickup have started seeing their order status change to "Ready for Pickup" in the Apple Store app.
The iPhone 12 is available in five different colors: black, white, Product(RED), green, and blue. The iPhone 12 Pro is available in four different colors: pacific blue, gold, graphite, and silver.
In terms of pricing, the iPhone 12 starts at $829 (or $799 for Verizon, T-Mobile, Sprint, and AT&T) for 64GB of storage. You can can upgrade to the 128GB configuration for $879 ($849 for Verizon, T-Mobile, Sprint, and AT&T), or to the 256GB continuation for $979 ($949 for Verizon, T-Mobile, Sprint, and AT&T).
On the other hand, the iPhone 12 Pro retails for $999 for 128GB of storage, $1099 for 256GB of storage, and $1299 for 512GB of storage.
The iPhone 12 mini and iPhone 12 Pro Max will be available for pre-order on November 6, with orders and in-store availability beginning on November 13. Check out a handful of iPhone 12 images below, and let us know when your device arrives, or if you have any stories of your Apple Store experiences, in the comments below.
FTC: We use income earning auto affiliate links. More.
Check out 9to5Mac on YouTube for more Apple news:
[embedded content]
First Impressions From New iPhone 12 and 12 Pro Owners – MacRumors
It's already Friday, October 23, in Australia and New Zealand, which means some customers who purchased an iPhone 12 or 12 Pro already have their new devices in hand. We've seen dozens of reviews of the iPhone 12 and iPhone 12 Pro from media sites, but now first impressions from regular Apple customers are available.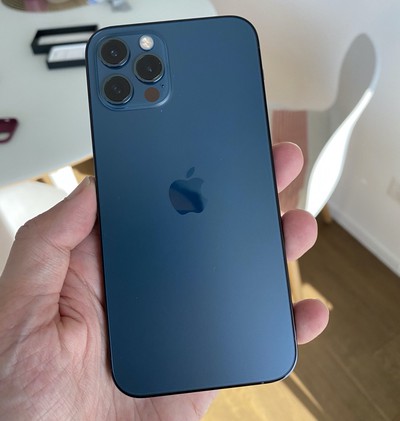 Image via MacRumors reader Boardiesboi
New ‌iPhone 12‌ and 12 Pro owners are sharing their opinions of the device on the MacRumors forums, and for those awaiting their own new iPhone or considering making a purchase, impressions from average consumers provide useful insight.
MacRumors reader Boardiesboi shared several photos and says that the lighter weight of the 12 Pro is immediately noticeable coming from an iPhone 11 Pro Max. The color of the Pacific Blue ‌iPhone‌ is described as "beautiful," and Boardiesboi found the squared-off edges make the ‌iPhone‌ "nice to hold" and "less slippery."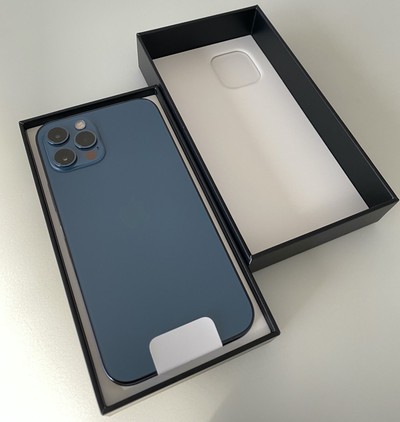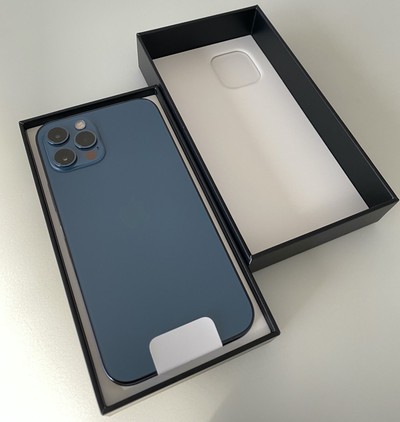 Image via MacRumors reader Boardiesboi
A Redditor who got the new Pro also in Pacific Blue said that he's glad he didn't chose the mini because the squared off shape makes the ‌iPhone 12‌ more compact. He also said the shiny edges of the ‌iPhone‌ attract a lot of fingerprints.
Twitter user Kewal said the new iPhone 12 Pro feels lighter than the iPhone XS and appears to have a warmer display tint.
First impressions:
1. Feels lighter than my XS
2. Display seems to have a warmer tint
3. Transfer and setup with iOS 14 is a breeze
4. Vodafone 5G seems to be good in the area. Will update on the speeds soon@MacRumors #firstimpressions #iPhone12 Pro #Australia https://t.co/cWFSHsII5k
— Kewal (@realkewal) October 22, 2020
Some other insights from new ‌iPhone 12‌ and 12 owners:
Hard to tell the difference between photos taken with 12 Pro and 11 Pro Max
MagSafe magnet is "quite strong" but case doesn't "magically attach" like demoed at Apple Event.
‌iPhone 12 Pro‌ has a warmer display than ‌iPhone 11 Pro Max‌
Bezels appear thinner
Face ID speed is the same
New iPhones come with iOS 14.1 installed
Have a new ‌iPhone 12‌ or 12 Pro? Let us know your thoughts and we'll add it to our first impressions article.
End of line for Grumman 78 as it hits COVID-19 roadblock
But there was the cost factor, particularly in pandemic times.
"I don't think most people have any idea the kinds of costs that are involved in sustaining these kinds of businesses," McGown noted.
Rather costly was keeping their trusty 42-year-old Grumman truck road-worthy to pass annual permit inspections.
"With just its yearly maintenance plus the skilled labour and the rising cost of food, it becomes an untenable situation, especially when you can't do volume," McGown said.
And then there's the rent factor. They had recently signed a 10-year lease.
"Unfortunately, we couldn't pay the rent we had agreed to, because our business model had changed entirely. We tried to work out a Hail Mary scenario with our landlord, but couldn't come to an agreement. Had we done so, we might have been able to continue. I don't wish to vilify the landlords, either, as I assume they are in as much trouble as many small businesses."
Source: – Montreal Gazette