Grant gives boost to supportive art programs for adults with disabilities – GuelphToday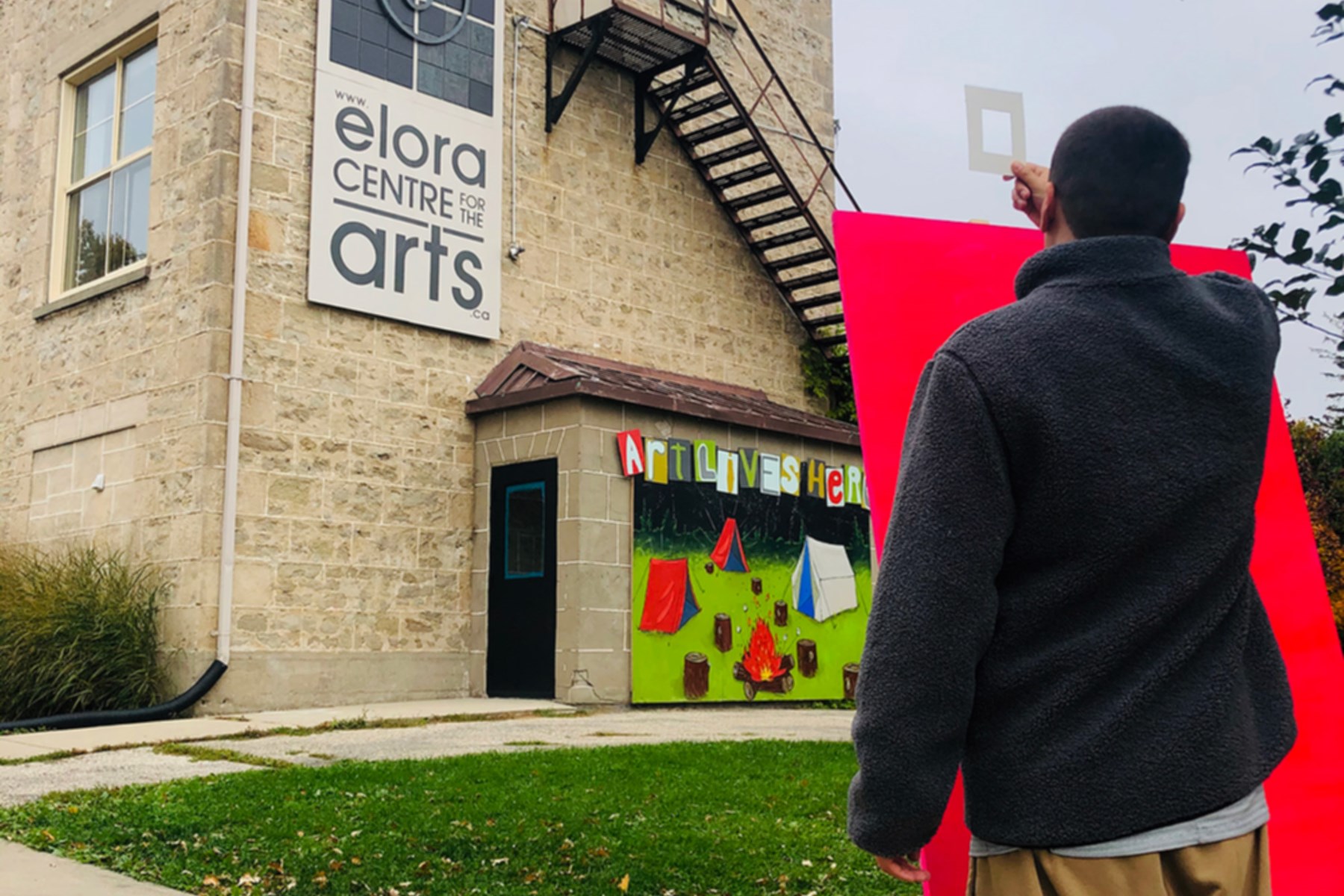 NEWS RELEASE
ELORA CENTRE FOR THE ARTS
************************
Thanks to a recent Ontario Trillium Foundation (OTF) grant, the Elora Centre for the Arts (ECFTA) will has expanded the reach and scope of their Supportive Arts program for young adults with (dis)abilities.
The three-year grant allows the Elora Centre for the Arts the opportunity to build on the proven model of their original program and increase the offered number of classes per week each year.
"Our Supportive Arts program is about enriching people's lives through arts and culture, and this boost to the program from OTF is really improving access to arts-based learning opportunities and compelling artistic experiences for participants in our community", says Judy Anderson, lead Arts Programmer and Instructor at ECFTA. "This program will impact so many people in our community over three years," she says.
The expanded program was slated to launch in March, just before COVID-19 hit. The program was rescheduled and launched mid-September, in a slightly re-imagined format to best suit the needs of the participants. Various local partner centres who participate in the program are not running field trips at the moment and limiting their activities to in-centre day programs if anything.
"We decided we needed to shift our thinking a bit to deliver the program despite the restrictions" said Lianne Carter, Executive Director at the Elora Centre for the Arts. "We decided that, for Phase 1, we would take the program on the road and run it at one of our partner's day facilities in Guelph. That means loading up art project materials, art instructors and assistants and driving to their location but if it means we can still run the program, that's what we are going to do for now" she said.
Phase one of the program expansion includes an ECFTA-lead art project followed by a movement and mindfulness session twice a week. The second year of the program grows to three workshops a week, and the third year it expands to four workshops per week.
"I want to express our sincere thanks to the Ontario Trillium Foundation for helping the Elora Centre for the Arts" said Wellington-Halton Hills MPP Ted Arnott. "This generous grant will ensure the continued success of this Supportive Arts program, allowing more young people to participate and benefit."
One of the original Supportive Arts participants, Simon Greaves, is currently working on a large outdoor art piece, as a thank you to the Ontario Trillium Foundation for their support of the program.
The piece will be completed and hung in the outdoor garden at the Elora Centre for the Arts in the spring.
To view photos of the program in the coming weeks, community members can visit https://eloracentreforthearts.ca/classes/outreach/ or follow the progress on the ECFTA Facebook page @eloracentre.arts For more information please contact Lianne Carter director@ecfta or 519-830-1876.
*************************
Art Fx #29: The Wilderness Collection by Stephanie Aykroyd – Huntsville Doppler
Art Fx is a year-long series on Huntsville Doppler featuring Huntsville-area visual artists.
The Wilderness Collection is a series of original oil landscapes on canvas by Stephanie Aykroyd.
"In a remote region of Ontario, Canada, is a land filled with old-growth pine, smooth granite outcrops, and clear waters. Like most wilderness areas, it is ancient and sacred," writes Stephanie of her inspiration for this series. "The ancestors of this land left carvings in the rock, barely visible now, but their presence is strong. They travelled this land that you're camping on and paddling through. Perhaps they sat on the same rock overlooking this lake…
"The storm has just passed and everything feels deeply still and peaceful.
"You can smell the pine and damp earth as you watch the mist drift across the far hills and light break through the clouds. A loon calls in the distance, and you smile, knowing that you belong."
"Limitless" (left) and "In the Quietest Moments" are original oil paintings in Stephanie Aykroyd's The Wilderness Collection
About the artist
I live with my love Alex, on 27 acres north of Toronto, Ontario in a beautiful part of the Canadian Shield.
I'm happiest in my studio or outside with my hands in the garden, searching for rocks, making pigments, portaging a canoe, or paddling the remote wilderness.
Over the years I always managed to paint, but it wasn't a regular practice. I held back from making it my career and it was usually the first thing to be shelved when life got overwhelming. Far too often I focused on others at the expense of my own creative expression. However…
I've always dreamed of doing my art full-time and I'm a firm believer that when we set clear intentions & do the work, amazing things unfold!
By 2020, the need to create art became too strong and too important to ignore. Why keep putting off the very thing that feeds my soul?? This is the best decision I could have made and I haven't looked back since!
Stephanie's work is available for purchase at stephanieaykroyd.com.
See more local art in Doppler's Art Fx series here.
Don't miss out on Doppler!
Sign up here to receive our email digest with links to our most recent stories.
Local news in your inbox three times per week!
Click here to support local news
Departures at high-profile Barcelona museum provoke anger in art world – The Guardian
Oak Bay sets aside $27,000 for Indigenous art at muncipal hall – Saanich News
Oak Bay's newly renovated chambers will feature a new piece of public art commissioned from an Indigenous artist.
The district allocated one per cent of the budget for the hall renovation, $7,000 to public art. Combined with the annual public art allocation, the district has $27,000 to spend on a work for municipal hall.
The move to work with a local artist, specifically from the Lekwungen speaking people on whose land Oak Bay sits, was unanimous among council members.
"This is a rare opportunity to have the resources to do that and as the renovated municipal hall reopens, have that be one of the centrepieces," Coun. Andrew Appleton said during council discussions July 12.
Still in the earliest of stages, conversation surrounded the how of the project.
Oak Bay is between arts laureates, but liaison Coun. Hazel Braithwaite said the public arts committee is taking on that leadership role.
Coun. Tara Ney lamented the district's lack of policy or set protocol for engaging in such initiatives.
She voiced a need to create pathways for engaging so it's not done piecemeal, and instead with confidence and in culturally appropriate way.
Mayor Kevin Murdoch, who is routinely in conversation with local First Nations leadership, said the district is doing well in the absence of policy, always seeking guidance and building relationships in small ways.
Council agreed working toward something more formal is something they could pursue.
"This does require more formality and we need to start to establish those connections so we're consistent and so we're completely aware and sensitive to their needs," Coun. Cairine Green said.
---
Do you have a story tip? Email: vnc.editorial@blackpress.ca.
Follow us on Twitter and Instagram, and like us on Facebook.
Indigenousoak bay councilVisual Arts