Here's how much you'd have to earn to buy a house or condo in Vancouver, according to a study – CTV News Vancouver
VANCOUVER —
A recently released report confirms homeownership remains a distant dream for many living in one of Canada's priciest markets.
The latest Housing Affordability Monitor, a report issued by the National Bank of Canada, estimated just how much a perspective homebuyer would need to earn to be able to afford the typical home currently on the market in the Metro Vancouver area.
The report looks to benchmarks, a metric different than averages, as an indicator for how much a would-be buyer can expect to pay.
The bank estimates the price of the representative condo in the Vancouver area – meaning a condo that is typical of what's been available recently – at $633,030.
When it comes to other types of residential properties, a category the report simply calls "non-condo," homeowners could expect to pay $1,342,184, according to the NBC report.
Unsurprisingly to most, Vancouver's housing supply is the most expensive in the report, followed by the Greater Toronto Area.
In addition to the price itself, the report points out, buyers are expected to provide a higher down payment.
"At a national level, there has never been a worse time to accumulate the minimum down payment," Kyle Dahms and Camille Baillargeon wrote in the report.
To get a better idea of affordability with this initial payment in mind, the report's authors assume the house hunter is able to save 10 per cent of their pre-tax total household income.
Based on the median income, on a national level, it will take 60 months, or five years, for a buyer to save enough to put six per cent down on the representative home.
Down payments and mortgages
In Vancouver – a city where the report's authors say things have actually improved a bit, thanks to a higher median annual income and low interest rates – the monthly mortgage payment as a percentage of household income was the highest in Canada.
The NBC report estimated an earner of the area's median household income of $78,849, according to Statistics Canada, would have to save for 58 months to be able to put enough down on a condo, if they were able to save 10 per cent for the purchase. That's nearly five years.
However, if they wanted to buy a residential property that was a bit larger, they could expect to have to save for 409 months – or 34 years – to put enough money down.
Then, based on that median income, condo buyers could expect to have to spend 38.7 per cent of their income toward their mortgage.
With a down payment of six per cent, buyers of "non-condos" would have put a whopping 82.1 per cent of their salary towards their mortgage.
As a comparison, a buyer earning Toronto's median income could expect to have to save for 51 months (4.25 years) and put 34.5 per cent of their salary toward a mortgage.
Someone looking for a larger space in the city with the same salary would have to save for about 289 months (or 24 years), and fork over 58 per cent of their income for mortgage payments.
The mortgage calculation was based on the assumption of a 25-year amortization period and a five-year term.
Qualifying income
The report also looked at also provided what it called a "qualifying income" – which is a metric based on the salary needed to buy a median property, assuming that household puts 32 per cent of its pre-tax income into the mortgage payment, with adjustments for a down payment.
It's likely a frustrating story for many Vancouverites.
The National Bank of Canada estimates a buyer would need a household income of $127,663 to comfortably afford a condo. This is more than 1.6 times the median income of the region.
Those looking for a house or semi-detached house would need, according to the report, to bring home nearly $230,500 a year, or almost three times what the median household income.
And the report predicts things may get worse soon. With the vaccine rollout will come a return to normal market conditions, the authors forecast.
"As a result, affordability is likely to deteriorate on both a mortgage payment and as a percentage of income and down payment basis going forward," Dahms and Baillargeon said.
Benefit from a booming real estate investing market with these five master classes – MarketWatch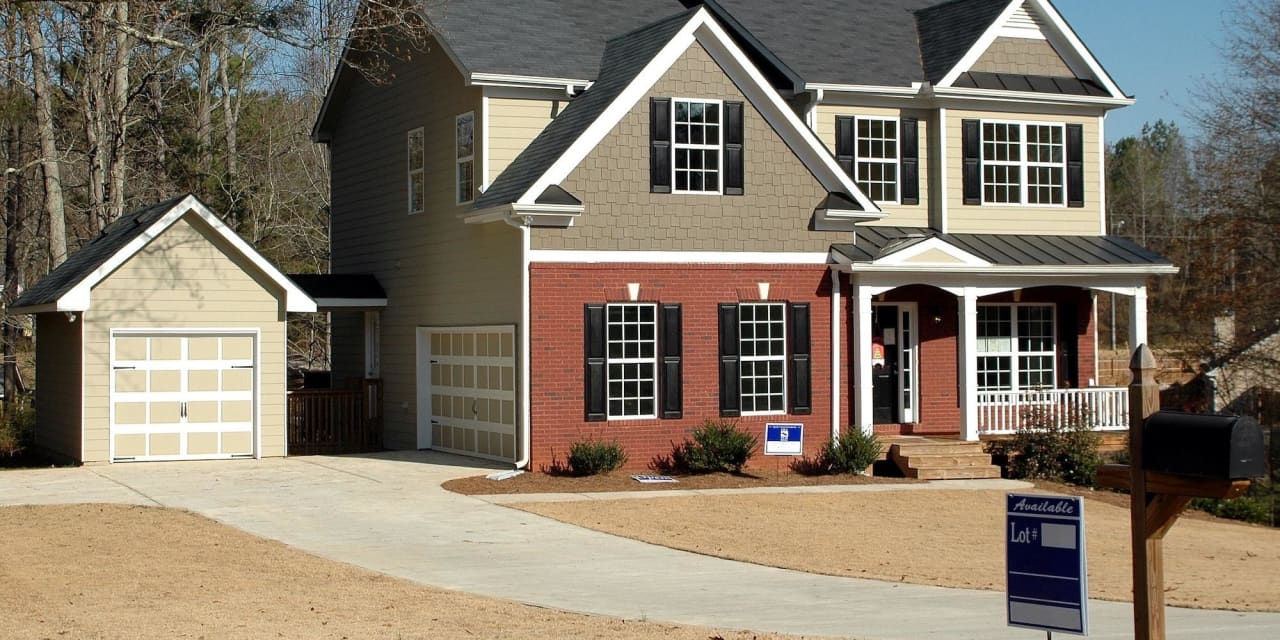 MarketWatch has highlighted these products and services because we think readers will find them useful. This content is independent of the MarketWatch newsroom and we may receive a commission if you buy products through links in this article.
Although a great deal of—well—everything has slowed down due to the pandemic, the single-family housing market is only picking up. In January, MarketWatch reported that new-home construction soared to its highest levels in over a decade, with builders constructing new homes at a 12% faster pace in December 2020.
While this is good news for young families looking to purchase their first home, it's also good news for those looking to invest in this new real estate boom. As MarketWatch states, "the underlying need for new homes is still there, which should keep the building sector busy for some time to come."
If you're interested in becoming an investor in this burgeoning building sector, The Real Estate Investment Master Class Bundle is an ideal way to learn the ins and outs of this lucrative trade. At just $29, this five-course bundle can successfully kick-start your entry into real estate investing.
This master class features detailed courses that outline fundamentals in real estate analysis, such as how to analyze commercial real estate, wholesale deals, and how to invest alongside partners in real estate. However, if you're completely new to the investment game, there's a pre-investing course that examines the foundational real estate concepts one should know before jumping in.
All five courses are taught by Symon He, a real estate investor and business consultant based in Los Angeles. He is also a co-founder of LearnBnb, a boutique blog that specializes in the home-sharing economy.
If you'd like to dip your toe into real estate investment, now is the time, and The Real Estate Investment Master Class Bundle is the how. For a limited time price of $29, you can become a full-fledged investor and benefit from this recent surge in real estate development.
Prices subject to change.
Kamloops real estate saw average prices jump, and it doesn't look like they will fall in the near future – Kamloops News – Castanet.net
The real estate market is staying very hot, and it doesn't appear to be trending down any time soon.
For February 2021, the Kamloops And District Real Estate Association (KADREA) reported a total of 283 residential unit sales by the Kamloops & District Multiple Listing Service (MLS). That is a 37.4 per cent increase in sales from last February.
In addition, the average price of houses went up, as did the total sales dollar volume. February saw a 65 per cent rise in total sales dollars over 2020, recording $145.8 million. 2020 was $88.3 million.
Typically, February is a slow month for Realtors, as usual trends have the market slow.
"That's a trend I used to look at. They look at what they call the 'seasonally adjusted average' but because of last year with the pandemic, March until end of May things shut down," Aaron Krausert, a Director on the Board of KADREA, told Castanet Kamloops. "So all those typical trends on the graphs I like to nerd out on, everything is out the window it seems."
"It doesn't matter what month it is, buyers are just jumping."
There were 349 new listings recorded by the Kamloops MLS last month and as of March 3, there were 587 active listings in the Kamloops and district region.
And still, it doesn't seem to be enough.
"Literally everything is selling at all time record pace. There is something called the absorption rate, which is the idea of if there were no new listings starting today, how long would it take at the current rate of sales for all the inventory to be absorbed (sold) into the market," Krausert explained. "And right now it's under four months."
"That means, no new listings, everything in the market will be done in just over three months."
Even with the construction on new builds and plots, in this sellers market, there don't seem to be enough residences to go around, with many seeing multiple offers.
And so if you are looking to buy at this time, there are four things you absolutely need when bidding on a house.
"Buyers need a pre-approval, in writing, down payment on hand, short subject removal period and hopefully not subject to sale, because that's not attractive in a multiple offer scenario."
Ottawa's hot housing market becoming unaffordable for some – CTV Edmonton
OTTAWA —
There has never been a more intense housing market in Ottawa than there is today.
Prices are through the roof; which is great for sellers, but buying a house in today's market might not be as simple as you think.
Tanya Trevors and Chris Armstrong were lucky enough to purchase their dream home just before COVID-19 hit the capital last year, but that doesn't mean it was any easier.
"Couple hundred thousand dollars I would say, more than our budget," says Armstrong.
Trevors adds, "Yah, we did get into a bidding war. There was one other person bidding on the house. So we did end up overpaying for the house."
The market was just starting to heat up to what we see today. They avoided the spike, but still spent about $50,000 over asking.
"We were looking for almost a year," says Trevors. "And we're really happy with what we got. So my advice would be to be patient."
Dominique Milne is a real estate broker in Ottawa. She says low interest rates, combined with the government and high tech sectors in the capital, have created a perfect storm for sky high prices in Ottawa.
"We have record low interest rates, which are certainly funnelling some fire," says Milne. "It's a fantastic time to sell. Everything is selling. We're down to 16 days on market for February. We haven't seen that ever. But for buyers, it is hard. The competition is fierce. You have to have your ducks in a row. Conditions? Forget it."
Andrea and Scott Martin have put down nine offers on nine houses, each time being outbid by other buyers.
"We've been looking for almost two years," says Andrea. "We've gone up to almost $170,000 over and still not gotten the house."
Over the course of two years, prices have risen so high, the Martins say it's near impossible to get what they were originally hoping for.
"When we started looking for houses, we were looking in a range of around $400,000, and they were nice properties," says Scott. "And now when we look at anything of the same quality, it's almost double the price."
They say they are quickly running out of hope, and options.
"Eventually we'll be priced out of the market if the prices keep going up the way they are," says Andrea.
The pandemic has had a lot to do with people's lifestyle change and working from home, causing a supply and demand issue. It's changing the way people work, and what most families need during these times.
"Suddenly you have two people working at home. Two kids at home on and off. And we've gone from needed three bedrooms to needing five bedrooms and an extra space for people to separate from themselves," says real estate broker Daria Kark.
Kark adds a lot of homebuyers are being squeezed out of the market by investors.
"Current rates of two per cent or so for a five-year fixed mortgage, you know, you can't make that much on a regular investment. So people are just investing in their mortgages. They're investing in their real estate."
But as frustrating as it is to be a home buyer today, the Martins have not lost all hope just yet.
"We're offering on another house tomorrow," says Scott. "Offering over asking, no conditions. Same as every house we've bid on. We've never had a condition and it never seems to matter. So we don't get our hopes up anymore, but we keep trying."
The Ottawa Real Estate Board reported record sales in February.
A total of 1,390 residential properties were sold in Ottawa last month, up from 1,134 in February 2020. The average sale price for a residential-class property was $717,914, an increase of 27 per cent from a year ago. Condominiums sold for an average of $407,671, an increase of 17 per cent from February 2020.
The sales volume for residential properties and condos in Ottawa was $885,592,105 in February, 54 per cent higher than the same month last year.