'Hobbit house' hits Alberta real estate market for the first time – CBC.ca
J.R.R. Tolkien fans don't need to journey to Middle-earth to visit the Shire, thanks to a creative Calgary family who had a vision for their vacation home.
They only need to know where to look in the Alberta foothills.
An earthen home built into the hillside near Millarville, Alta., by Calgarians Rodney and Ouida Touche in 1971 is on the market for the first time since its construction.
It was designed by Bill Milne, the architect behind the Calgary Tower and the city's pathway system.
And if you ask many of the Millarville locals about a striking piece of real estate — the home with rounded walls and windows, hidden by its partially bermed construction — they will likely recognize the property they call the "Hobbit house."
As a child who spent summers there with her parents and siblings, Karen Lightstone did not understand the nickname.
As an adult who decided with her family to sell the house, it finally clicked.
"I have a copy of The Hobbit, and I pulled it out when we were to put it on the market," Lightstone said.
"And the whole opening paragraph of Chapter 1 talks about the round door opening to a long, tube-shaped hallway. The best rooms are on the left because that's where all the windows were. And I was like, 'Oh my Lord, this is exactly what they built.'"
Home hidden to keep from being 'eyesore' in landscape
The house was built by carving away half of a hill, Lightstone said, and pouring concrete between domes made of mesh and rebar.
Because the home is partially bermed, it's hard to see — a conscious decision, made to keep the home from ruining the sweeping landscape.
"My parents were trying to figure out where a good spot would be. They really didn't want it visible on the ridge. They didn't want any of the neighbours to be able to just see this house, because to them, that would be a bit of an eyesore," Lightstone said.
"I don't know how they came to decide exactly how it was going to be. But I do know — from doing some trips with my dad and from conversations he had — they were always interested in something unique like that."
Maintaining the appearance of the Foothills was not all that mattered to Rodney and Ouida Touche. The property also has a Nature Conservancy of Canada easement attached to it, in order to ensure that the land is kept safe.
"They're not trying to prohibit people from doing things, they're trying to preserve and save the land," Lightstone said.
"So a developer … couldn't buy it and put up a bunch of houses. The nature conservancy would be there in a heartbeat."
'Someone else should really be enjoying this'
The inside of the house is as unique as the exterior, Lightstone said.
Lights and bunk beds are built into the walls, the tiles in the kitchen floor are slightly curved so that they don't hurt bare feet and a fireplace can pivot from the living room to the master bedroom with the flick of a switch.
All in all, it can sleep eight — enough for big family gatherings.
But Lightstone's family is elsewhere now. She, herself, lives in New Brunswick.
And so, she said, they decided to let the property go. After nearly 50 years, someone else should get to experience the charms of the Hobbit house.
"We all love Alberta, but nobody is anywhere close," Lightstone said.
"We were talking about it, and the grandchildren are all scattered all over the place, and it's really not getting enough use. And so, we all decided that, you know what, someone else should really be enjoying this."
Revolutionizing Real Estate – My Cowichan Valley Now
Don't sell or buy your next home the tired old way! PropertyGuys.com Cowichan Valley are changing how properties are bought and sold. Their approach is to empower, and help connect you with buyers and sellers interested in your property without getting a real estate agency involved. There are tons of benefits to this method of selling and buying.
Sell Faster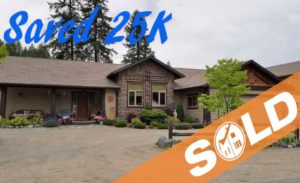 Most properties are listed through Exclusive Listings set up by the Agent the property owner has hired. Exclusive Listings have a number of short comings which include less exposure to your home, potential pressure from the agent to sell before the best offer, and a high commission point.
PropertyGuys.com Cowichan Valley is a non exclusive way to sell your property. Without an exclusive listing, PropertyGuys.com will get your listing on an MLS – or Multiple Listing Service. Taking advantage of an MLS will get your listing to as many eyes as possible. Some people who have sold their property with PropertyGuys.com did so in 24 hours because a non-exclusive listing gets your property in front of as many perspective buyers as possible!
Pay yourself!
PropertyGuys.com Cowichan Valley doesn't want a cut of the commission! That's one of their biggest strengths from traditional Realtors. When you sell your home, or property, it should be you who profits, not a realtor. That's why you can list with PropertyGuys.com Cowichan Valley for a flat fee. You won't miss out on any of the Real Estate Companies' support, because the flat fee covers listing, photos, messaging service and everything included in PropertyGuys.com Cowichan Valley's premium service.

Take Control
You're in the driver's seat with PropertyGuys.com Cowichan Valley. Without a pushy agent looking for a commission you can sell at the pace you want. If you want to take the time to find the right buyer offering the right price, you can do that. If you want to sell as fast as possible, no one will tell you to wait. To empower you to sell they way you want, PropertyGuys.com Cowichan Valley has a legal team to help you figure out the ins and outs of selling or buying a new property in the way that makes you comfortable.
Modern Marketing
Advertising is incredibly important in finding a new home, or finding someone to buy your home. PropertyGuys.com Cowichan Valley will take care of all the advertising and attracting buyers with modern techniques and technology. They have their professional writers create an enticing listing, take professional photos to show how incredible your property is, and create Virtual Tours.
Virtual tours are one of the most important modern tools in attracting potential buyers. A futuristic way to tour a home from a web browser; Virtual Tours allow prospective Buyers the chance to experience the property without actually being there. Virtual Tours are also an incredible way to shop for a new home in a new city or town without having to be there!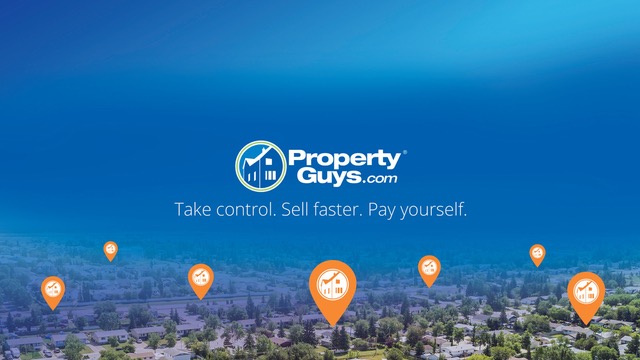 Serving the Cowichan Valley!
Living and playing in the Cowichan Valley is a dream come true for many people; Jocelyn and Jim Barnes, owners of PropertyGuys.com Cowichan Valley, get to help people realize that dream every day. Their premium service means your home will be listed on an MLS for as many views as possible. Professional writing and photos showcase the beauty of your home. Their Answering service gives you a direct line to interested buyers. And the PropertyGuys.com Cowichan Valley Legal Team is always ready to go to bat for you!
PropertyGuys.com Cowichan Valley is dedicated to revolutionizing how you sell your home by empowering you to Take Control, Sell Faster, and Pay Yourself. Start your revolution at PropertyGuys.com
Contact Jocelyn & Jim today!
Jim & Jocelyn Barnes
Franchise Owners
PropertyGuys.com Cowichan Valley
Phone: 250-821-1279
Email Jim: jbarnes@propertyguys.com
Email Jocelyn: jobarnes@propertyguys.com
https://www.facebook.com/PropertyGuyscom-Cowichan-Valley-108068250745024/
---
Bridgemarq Real Estate Services Announces Voting Results from Annual Meeting of Shareholders – Canada NewsWire
TORONTO, Aug. 7, 2020 /CNW/ – Bridgemarq Real Estate Services Inc. ("Bridgemarq" or the "Company") (TSX: BRE) announced the voting results for the directors elected at the Company's annual meeting of shareholders held virtually on August 7, 2020.
Bridgemarq is pleased to announce that the holders of restricted voting shares have re-elected Mr. Colum Bastable, Ms. Lorraine Bell and Ms. Gail Kilgour to the board of directors. The results of the voting are summarized in the following table:
Director
Nominees

Votes For

%

Votes Withheld

%

Gail Kilgour

1,465,345

97.94%

30,807

2.06%

Colum Bastable

1,431,538

95.68%

64,614

4.32%

Lorraine Bell

1,442,213

96.39%

53,939

3.61%
In addition, Brookfield BBP (Canada) Holdings LP, the owner of the Exchangeable Units issued by the Company and the holder of one special voting share, re-appointed Mr. Spencer Enright and Mr. Joe Freedman to the board.
The shareholders also approved the appointment of Deloitte LLP to act as the Company's external auditors for the coming year, with 99.40% of those shareholders who voted approving the appointment.
About Bridgemarq Real Estate Services
Bridgemarq is a leading provider of services to residential real estate brokers and a network of approximately 19,000 REALTORS®1. We operate in Canada under the Royal LePage, Via Capitale and Johnston & Daniel brands. For more information, go to bridgemarq.com.
Bridgemarq is an affiliate of Brookfield Business Partners, a business services and industrials company focused on owning and operating high-quality businesses that benefit from barriers to entry and/or low production costs. Brookfield Business Partners is listed on the New York and Toronto stock exchanges. Further information is available at bbu.brookfield.com.
1 The trademarks REALTOR®, REALTORS® and the REALTOR® logo are controlled by The Canadian Real Estate Association (CREA) and identify real estate professionals who are members of CREA.
SOURCE Bridgemarq Real Estate Services Inc.
For further information: Sarah Louise Gardiner, Director of Investor Relations, Bridgemarq Real Estate Services, [email protected], Tel: 416-510-5783
Related Links
July Kootenay real estate sales at record high – Nelson Star – Nelson Star
Sales and prices of Kootenay real estate hit record highs in July.
The Kootenay Association of Realtors (KAR) reports that a total of 411 residential unit sales were recorded by the Multiple Listing Service (MLS) in July 2020, a rise of 19.4 per cent from July 2019.
The average MLS residential price in the region was $389,684, up 10.3 per cent from July of last year.
Total sales dollar volume in July was $160.1 million, a 31.8 per cent increase over July 2019, which saw $121.4 million in sales.
But KAR president Tyler Hancock doesn't necessarily think the trend will continue.
"Though sales figures in the region have improved considerably this month, the market is still exhibiting signs of inconsistency," said Hancock.
"The sharp spike in average prices and dollar volume can be attributed to the demand having sprung back while the supply is low. This dramatic sales growth is likely not a sign of normalcy in the Kootenay real estate market."
Real estate sales have been steadily increasing over the last three months after taking a hard hit in the spring due to the COVID-19 pandemic.
May sales were down by more than 50 per cent compared to May of 2019.
Hancock says it is a demand for single-family homes that has been driving the market increase.
"We are anticipating this demand to continue as more home buyers are drawn to the Kootenays from larger, more densely populated regions," said Hancock.
"Bringing equilibrium will largely depend on government policies and regulations, especially if we are hit by a second COVID-19 wave."
While the monthly totals for July set records, year-to-date (YTD) sales dollar volume is actually down slightly at 1.4 per cent below the same period of 2019.
When broken down by sub-region, the West Kootenay accounts for the loss with a 3.7 per cent decrease while East Kootenay sales volume remained about the same as 2019.
YTD residential unit sales are also down by 7.1 per cent. The West Kootenay took the bigger hit with an 11.4 per cent decrease while the East Kootenay recorded a 4.1 per cent decrease.
But the numbers do reveal an improvement in the market compared to May when YTD figures showed a 24 per cent decrease in units sold.
However, the average MLS residential price for the year is up by six per cent at $362,332. For prices, it was the West Kootenay with the larger gain of 8.7 per cent and the East Kootenay with a 4.5 per cent gain.
The West Kootenay sub-region includes Castlegar, Castlegar rural, Grand Forks, Grand Forks rural, Nelson, Nelson rural, Rossland, Trail and Trail rural.
The East Kootenay sub-region includes Cranbrook, Cranbrook Lakes, Creston, Creston rural, Elkford, Fernie, Fernie rural, Invermere, Invermere rural, Sparwood, Radium, Kimberley, Kimberley/Cranbrook rural, Golden and Golden rural.
---

betsy.kline@castlegarnews.com
Like us on Facebook and follow us on Twitter