Hold For Me on the Pixel 5 and Pixel 4a 5G lets Google Assistant wait on the line for you – XDA Developers
Have you ever called up a customer care number, dialled in the several access codes as prompted and navigated through cumbersome voice menus, only to hit a wall of prolonged wait times? I have, far too many times, much to my annoyance at the wasted time and the maddening repetitive music. And apparently, Google has too, as Google Assistant's latest Hold For Me feature solves a problem for me that I never knew I needed a solution for.
The idea with Hold for Me is simple — you call up a business' toll free number and get put on hold. You can either choose to stay on hold, and wait and stay attentive for when you finally connect to a person on the other end, or you can let Google Assistant do the waiting for you. The latest Google Phone app on the new Google Pixel 5 and Google Pixel 4a 5G allows you to do this. So when you call a toll-free number and a business puts you on hold, Google Assistant waits on the line for you. Google Assistant will notify you with sound, vibration, and a screen prompt once a human is back on the line and ready to talk to you.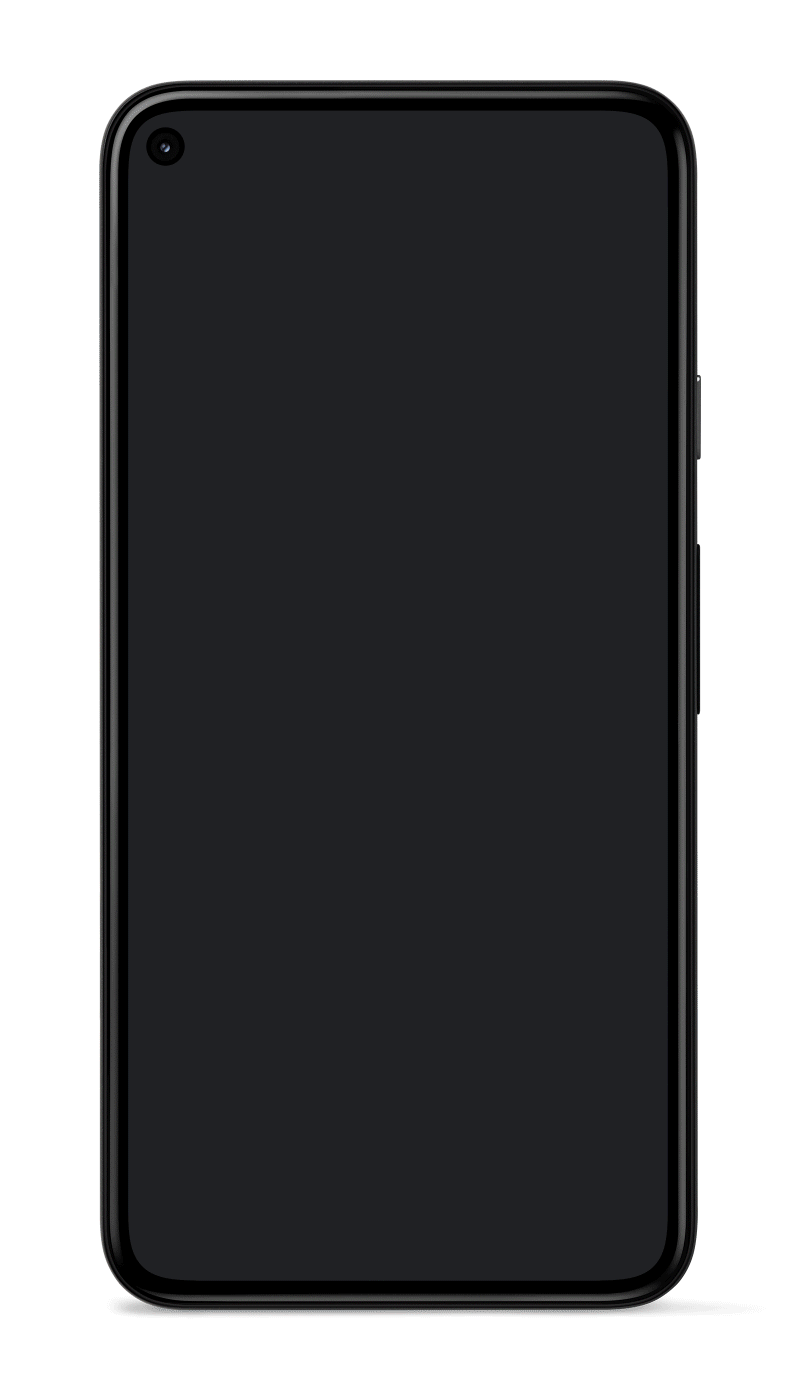 Hold for Me is powered by Google's Duplex technology. This allows the feature to recognize hold music (which can vary wildly across businesses) and also understand the difference between a recorded message and an actual human representative on the line. When the call is being held by Google Assistant, it is muted on the user's end and instead, real-time captions are displayed on the screen to let the user know what is happening on the call. Once a representative comes on the line, Google Assistant sends a notification to the user, and even goes ahead and asks the representative to hold for a moment to let the user return back to the call.
Hold for Me is an optional feature that can be enabled in the settings, so you can leave it out entirely if this is not something that entices you. You can further activate it on a per-call basis for toll-free numbers. Google assures that in order to respect user privacy, the audio is processed entirely on the device, and the feature does not even need a Wi-Fi or data connection to work. Audio also stops being processed when you return to the call.
Hold for Me is the latest in a series of feature updates that make phone calls better. Call Screen from Google helped users avoid spam calls, while Verified Calls lets them know beforehand why a business is calling them so that they can decide whether they want to accept the call. Google says that just in the USA alone, people spent over 10 million hours on hold in just the last week. That is a lot of cumulative waiting. With a feature like Hold for Me, users can rightfully spend more time doing other tasks and less time pointlessly listening to hold music.
There's currently no information on if and when this feature will be made available to devices other than the Google Pixel 5 and Google Pixel 4a 5G. To the best of our knowledge, the feature is also currently limited to the USA.
MagSafe 15W fast charging restricted to Apple 20W adapter – AppleInsider
New testing shows Apple's MagSafe charging puck does peak at 15W with iPhone 12, but only when paired with the company's 20W adapter.
The apparent restriction was discovered by Aaron Zollo of YouTube channel Zollotech. In a comprehensive evaluation of Apple's MagSafe device posted on Monday, Zollo found two Apple adapters — a new standalone 20W USB-C device and the 18W unit that came with iPhone 11 Pro handsets — achieved high rates of charge.
Measuring energy throughput with an inline digital meter revealed MagSafe hits the advertised 15W peak charging rate (up to 16W in the video) when paired with Apple's branded 20W adapter. Speeds drop to about 13W with the 18W adapter, and Zollo notes the system takes some time to ramp up to that level.
Older adapters and third-party models with high output ratings do not fare well in the test. Apple's own 96W MacBook Pro USB-C adapter eked out 10W with MagSafe, matching a high seen by Anker's PowerPort Atom PD1. Likewise, charging rates hovered between 6W and 9W when attached to Aukey's 65W adapter, Google's Pixel adapter and Samsung's Note 20 Ultra adapter.
It appears third-party devices will need to adopt a MagSafe-compatible power delivery (PD) profile to ensure fast, stable energy delivery when connected to iPhone 12 series devices.
As can be expected with any charging solution, temperature plays a significant role in potential throughput. Zollo found MagSafe significantly throttles speeds as temperatures rise, meaning actual rates are not a constant 15W even when using the 20W adapter. When heat rises, energy output decreases to protect sensitive hardware components and the battery itself. In some cases, this could prompt users to remove their iPhone from its case — including Apple-branded MagSafe models — to achieve maximum thermal efficiency.
Zollo also confirms older Qi-compatible iPhone models, like iPhone 8 Plus and iPhone 11 Pro Max, charge at about 5W with MagSafe. Apple previously said Qi devices would charge at 7.5W.
Hollywood North: B.C. film production recovers to top pre-pandemic levels – Vancouver Sun
Article content continued
Visual effects and animation divisions also moved to remote work setups early on and were able to continue working through the shutdown, keeping the lights on B.C.'s film sector.
While B.C.'s film industry was never subject to an official order to close by health officials, studio heads, local health authorities and unions were in communication throughout the shutdown to ensure a return to filming could be done safely.
"As a collaborative, agile and adaptable business sector, we are in the fortunate position to help restore the productivity and optimism that characterizes our region, as we navigate recovery from an extraordinary global crisis together," said Peter Leitch, chairperson of the Motion Picture Production Industry Association of B.C. and president of North Shore Studios.
Prior to 2020's unpredictable storyline, research conducted by the Vancouver Economic Commission also notes that B.C.'s film industry had set a new record last year, with more than $4.1 billion spent in the province (all figures in Canadian dollars).
Of that total, $3.1 billion was on physical production alone, with the remaining $1 billion on post-production and animation, much of which also takes place in Vancouver.
The $4.1 billion figure nearly triples 2012's $1.6 billion. In the period between 2012 and 2019, film activity has translated into $22.7 billion for the provincial economy in the areas of hospitality, tourism, material suppliers, transportation and construction, including $12.5 billion alone in wages for British Columbians. It's estimated that the film industry supports more than 70,000 jobs across B.C.
MagSafe Charger Only Charges at Full 15W Speeds With Apple's 20W Power Adapter – MacRumors
Alongside the iPhone 12 and 12 Pro models, Apple introduced a new MagSafe charger that attaches to the magnetic ring in the back of the devices, providing up to 15W of charging power, which is double the speed of the 7.5W Qi-based wireless charging maximum.
Apple does not provide a power adapter with the $39 MagSafe charger, requiring users to supply their own USB-C compatible option. Apple does sell a new 20W power adapter alongside the MagSafe Charger, and as it turns out, that seems to be one of the the only charging options able to provide a full 15W of power to the new MagSafe charger at this time.
YouTuber Aaron Zollo of Zollotech tested several first and third-party power adapter options with the iPhone 12 Pro and a MagSafe charger using a meter to measure actual power output. Paired with the 20W power adapter that Apple offers, the MagSafe Charger successfully hit 15W, but no other chargers that he tested provided the same speeds.
The older 18W power adapter from Apple that was replaced by the 20W version was able to charge the ‌iPhone 12 Pro‌ using the MagSafe Charger at up to 13W, but the 96W Power Adapter and third-party power adapters that provide more than 20W were not able to exceed 10W when used with the MagSafe Charger. Below are the results from Zollo's tests:
Apple's 20W Power Adapter – 15W
Apple's 18W Power Adapter – 13W
Apple's 96W MacBook Pro Power Adapter – 10W
Anker 30W PowerPort Atom PD 1 = 7.5W to 10W
Aukey 65W Power Adapter – 8W to 9W
Pixel 4/5 Charger – 7.5W to 9W
Note 20 Ultra Charger – 6W to 7W
For maximum charging speeds with the MagSafe Charger and an ‌iPhone 12‌ or 12 Pro, Apple's 20W power adapter is required, and older power adapter options won't work as well. Third-party companies will need to come out with new chargers that use the particular power profile that Apple is using to provide the optimum amount of power before a third-party charger will be able to provide the full 15W with the MagSafe Charger.
Zollo's testing also revealed that Apple is using aggressive temperature control, so when the iPhone gets warm, the charging power tends to stay below 10W. The best speeds come from charging using the 20W power adapter without a case on the ‌iPhone‌ to better let heat dissipate.
Older iPhones, such as the 11 Pro Max and 8 Plus, charged at around 5W with the MagSafe Charger and Apple's 20W power adapter, which is in line with the testing results we saw last week. It's not worth buying a MagSafe Charger to use with a non ‌iPhone 12‌.
The same goes for Android phones. The MagSafe Charger technically supports Qi-based charging and can work with Android devices, but when paired with an Android smartphone, the MagSafe charger was outputting at 1.5W, which is slow enough that it's nearly useless.