Homebuyers Re-enter the Market This Fall as Desire to Own GTA Real Estate Remains Strong – Realinsights
"This fall is going to be interesting," says Alexander. "There is lots of speculation that this will be the last rate hike until the end of the year. If that is true, I think we'll have a little bit slower… start to the fall than normal. But I think come early to mid-October, things will pick up in a big way."
Adjustments in the stress test environment caused by the interest rate hikes have already reduced the borrowing power of consumers by about 8 to 9% this year. Elena Bogomaz, a mortgage agent and chartered professional accountant at Dominion Lending Centres has noticed buyers use a "wait and see approach" after witnessing the hike in July. While Bogomaz believes that September's hike will also make buyers wary, she doesn't think it will make them act as cautiously as they did in July.
"The market will slow down for a little bit, but after the shock is kind of observed, people who want to buy, they will buy," she states.
Additionally, the new spike to the benchmark rate means that potential buyers will qualify for significantly lesser mortgage amounts. This drop will be about 20%, meaning that those who could have once received $500,000 will now get $400,000.
However, Bogomaz says that investors will be less affected by this shift. The main concern of traditional homebuyers is what they can afford. Therefore, the rate can determine whether or not they will decide to make a purchase. "But investors, they are just looking for the positive cash flow. Since the rental prices went up, investors are still finding cash-producing properties to purchase. So investors will be buying regardless."
A Lack of Inventory Will Continue to Drive Prices
The GTA has historically had low inventory levels. To add fuel to the flames, the levels went down 5% from June to July. Despite the fact that August is experiencing an average level of activity, Alexander says we should take into consideration that elevated numbers of immigrants are escalating the need for housing. "We've got a tremendous amount of new Canadians coming every single year," he says. "We had almost 20,000 in the first quarter alone and typically about 40% to 60% of those end up in the GTA. They'll all need a place to live."
In Ontario, there is a current shortage of about 500,000 homes. Moreover, the province will need 1.5 million homes in the next decade to meet the growing demand. According to a report by the Smart Prosperity Institute, it's unlikely that the construction sector is capable of achieving this tall order within such a short period of time.
Canada's Real Estate Bubble Is Approaching The Largest In History – Better Dwelling – Better Dwelling
How Sellers Should Approach The Current Vancouver Real Estate Market – Storeys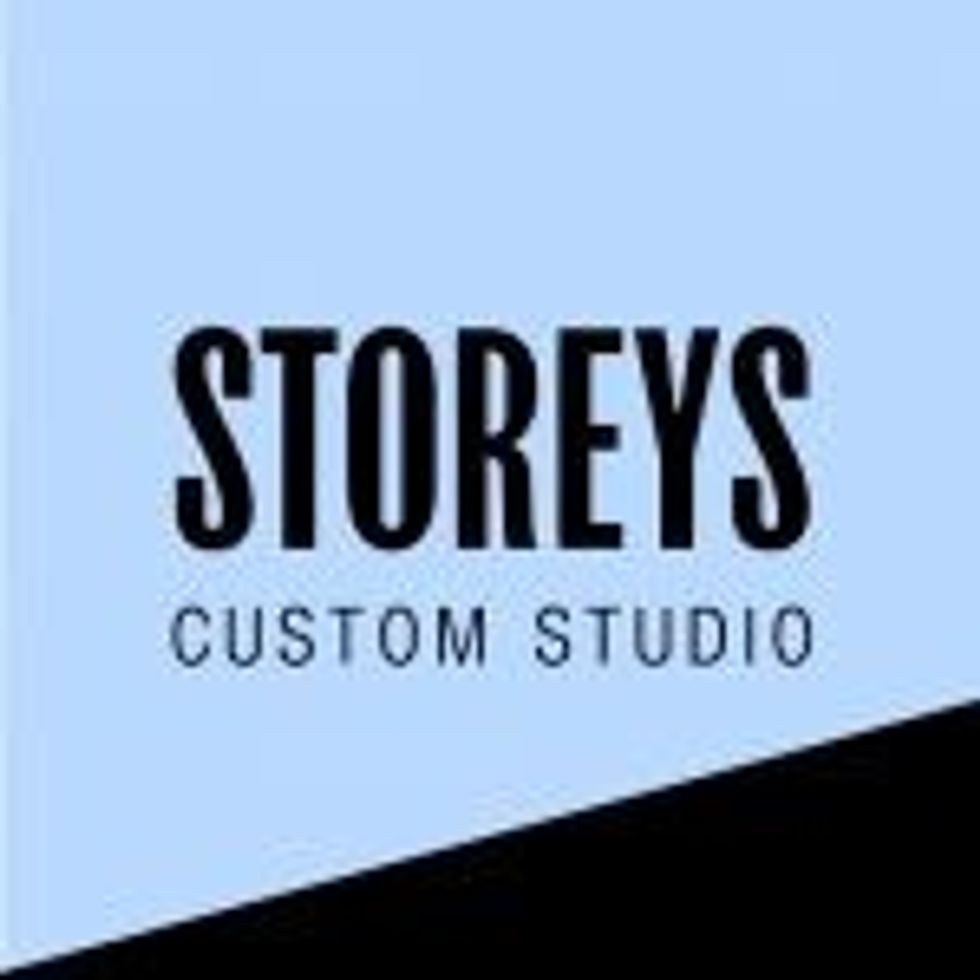 Written By
STOREYS Custom Studio
We often hear "buyer beware," but when it comes to the up-and-down real estate market, sellers would be wise to do the same — but not too much.
Is this a good time to sell? Should I even be thinking about selling? These are questions people often have difficulty answering with confidence. But Kevin O'Toole, Vancouver-based Managing Broker at Sotheby's International Realty Canada, sees the solutions simply.
"If you're selling out of fear [of a market downturn], that's not a good play," O'Toole says. "Take a breath. Talk to your financial advisors. Talk to your realtor."
O'Toole — who has 15 years of experiencing in the Vancouver real estate market — says if you want to sell because you need more space, or you want to downsize, or you're being transferred for work and need to move, then go ahead and do it, because there is a decent chance you'll be dealing with the same market influences in the future that you're worried about now.
When O'Toole is faced with a client who has this kind of conundrum, he says he always makes a genuine effort to listen. He asks them personal questions, such as "What do you want to achieve?" and "What are your concerns?" or "What do you think would be a better investment?"
Once clients answer, O'Toole says he will often say "tell me more." He jokingly says it makes him feel like a psychologist, but also says that he genuinely views himself — and other realtors — not as salespeople, but as consultants. And it's times like those we're in today when, he says, realtors provide the most value. "Realtors deliver value when there is uncertainty," he says.
Realtors are not biased towards buying or selling, he adds. So if after the heart-to-heart, an agent feels like selling would indeed help you achieve your goals, they'll tell you. And if they think it's in your best interest not to, they'll probably tell you that as well.
RELATED: Amidst Uncertainty, Vancouver Island's Market Remains a Beacon of Stability
Once you've reached the point where you've decided to sell, O'Toole says it's important to again work with your realtor to set a reasonable asking price. He says in the past month or so, he's starting to see both sellers and buyers are getting a better idea of where the market is after a series of interest rate increases, and are often coming together to work out a deal.
"For a while, sellers wanted the price that they saw in the early-spring, but are now more amenable to prices for buyers," he says.
Looking forward, he recognizes there are a few unknowns that could potentially impact the market. Premier David Eby recently announced changes to the Province's Strata Property Act that would allow stratas to be rented out in all strata buildings. O'Toole says that could impact the market because it could open up another possible solution for those who are selling primarily due to financial concerns.
"There can be a ton of valid, and right, reasons to sell," O'Toole says. "But selling out of fear is one of the wrong ones."
---
This article was produced in partnership with STOREYS Custom Studio.
Written By
STOREYS Custom Studio
Content by STOREYS Custom Studio is created in partnership with companies and brands looking to tell their own stor(e)y.
Ontario's real estate industry regulator is ineffective, Auditor-General says – The Globe and Mail
Ontario's Auditor-General says the province's real estate regulator has been ineffective in policing the multibillion-dollar residential property industry.
In a report released on Wednesday, Auditor-General Bonnie Lysyk found the Real Estate Council of Ontario (RECO) does not adequately ensure that the industry complies with the regulations and has failed to do enough to protect consumers.
Topping the Auditor-General's list of concerns was the fact that RECO does not fully inspect real estate brokerages on a timely basis. The Auditor-General found that 27 per cent of registered brokerages have never been fully inspected.
Regulators face pressure to review discount brokerage rules as DIY investors turn to social-media posts for advice
Ontario's planned land changes redesignate thousands of hectares against the will of local councils
As well, the Auditor-General said RECO does not have a consistent process to assess those applying to be realtors and who say they have a criminal history. The report looked at a sampling of 25 professionals who had disclosed a criminal conviction or charge and found that RECO had approved 20 of them and did not provide any documented reasoning for why it did so.
RECO was also criticized for how it deals with ethics violations in real estate transactions. The report said the average fine imposed on realtors was often below the amount of the commission they earned in a transaction, and said the fine could be viewed as a cost of doing business instead of a "sufficient deterrent to future misconduct."
RECO said it is committed to developing a plan that will address the Auditor-General's concerns. RECO's response was included in the Auditor-General's 51-page report. Under the province's real estate act, every real estate brokerage, broker and realtor must be registered with RECO.
The Auditor-General identified a host of other shortcomings ranging from RECO's failure to track and analyze complaints, which would help it identify and address systemic problems, to a lack of protocols to ensure that students do not cheat on virtual real estate exams.
The report said one glaring lack of enforcement occurs after RECO inspectors discover a brokerage is violating rules. The regulator rarely follows up "to confirm that the brokerage has addressed the violations," the report said.
The report also noted that RECO does not have a process to inspect whether real estate professionals are complying with anti-money-laundering laws.
"It is probable that money laundering is occurring undetected in Ontario's real estate market," Ms. Lysyk said in a press release accompanying the report.
Realtors and brokers are required to report suspicious and large cash transactions to the Financial Transactions and Reports Analysis Centre of Canada (FINTRAC), which monitors money laundering.
But over the past five years, when more than one million Ontario properties worth $760-billion were sold, hardly any transactions were reported to FINTRAC. The federal agency received no reports of large cash transactions from 2017 to 2020. Only last year, which was a record period for home sales, FINTRAC received 18 reports of large cash transactions, according to the Auditor-General.
The report recommended that RECO work with FINTRAC to share information. It also recommended that RECO update its procedures to ensure that brokerages' reporting obligations are properly reviewed.
RECO said it had already begun to "explore opportunities" to share information and collaborate with FINTRAC.
Over all, the Auditor-General had 25 recommendations for RECO and the Ministry of Public and Business Service Delivery, which oversees the regulator. In the report, both RECO and the ministry said some of the recommendations would be addressed next year when the province's new real estate rules go into effect.
That law includes a purported change to an opaque real estate sales tactic known as blind bidding, where competing buyers in a multiple-bid situation do not know what others are offering to pay for a home.
During the pandemic real estate boom, blind bidding was heavily criticized for contributing to the spike in home prices when properties sold for hundreds of thousands of dollars over the listed price.
The real estate industry has repeatedly defended the practice as giving homeowners choice. The new law, which comes into effect in April, includes a provision that will allow the homeowner to disclose the competing offers. However, homeowners are already allowed to sell their homes via an open auction.
The Auditor-General report recommended that RECO work with its overseeing ministry to gather data on which sellers choose an auction process.