How the Gender Balance of Investment Teams Shapes the Risks They Take – Harvard Business Review
There's solid research showing that women are more risk-averse than men when it comes to picking stocks, investing in venture capital, or making acquisitions. However, new research suggests that women may be more likely than men to take "social" risks — that is, to take risks when the decisions have important human or social consequences, in addition to financial ones.
Women are more risk averse than men on average — at least that's what research and received wisdom seem to suggest. Women take fewer risks when picking stocks, investing in venture capital, and making acquisitions, for example. There are various explanations for these differences in appetite for risk. The most common one holds that in primitive societies men were forced to fight to gain status and to compete for positions of power. Women, on the other hand, were more likely to be caregivers. Another explanation suggests that men tend to have more sensation-seeking personalities, where risk is part of their enjoyment.
However, there are also academic studies — including our own research — suggesting that the truth is more nuanced. Our research on social entrepreneurship and impact investing has led us to believe that whether women are inclined to take risks depends on the context. In fact, in some circumstances women may be more likely to accept what we call "social risk."
Prior studies on risk-taking behavior among men and women tended to focus on quantitative decisions related to finance, including investments, acquisitions, and leverage. Yet many important decisions in investing, entrepreneurship, and business generally are about betting on people, addressing social problems, or trying to find the right balance among conflicting interests. This is what we mean by social risk: decisions that have important human or social consequences, in addition to financial ones.
In order to test this thinking, we observed a setting that involved both financial investments and social implications: impact investing. Venture philanthropy investors invest in social entrepreneurs who tackle social problems while also pursuing financial sustainability or even profit.
To construct a dataset, we contacted all dedicated venture philanthropy funds in Europe, the United States, Asia, and Australia; we identified a total of 104 active firms. Fifty of these firms agreed to share their data with us regarding their approach to investments, which allowed us to look closely at risk-taking behavior.
To measure risk-taking orientation in the various funds, we adapted a well-known survey measure of risk from the academic literature on entrepreneurship, which captures elements such as whether the investor searches actively for new investment opportunities, makes bold decisions despite uncertain outcomes, regularly makes substantial changes in their product portfolio — or, on the other hand, makes cautious investments, focusing on stability and steady growth, or funds stable, immature social enterprises (the last two are reverse-coded).
For each of the social investment firms, we identified the composition of their investment teams, focusing on the top management team, which makes final decisions. We looked at how many women were part of the top management team. Out of the 183 top managers working for the 50 investment firms, 70 (or 38%) were women. We then ran a regression analysis on the risk-taking orientation, the composition of the teams, and some control variables.
These regression models displayed a clear effect: impact investment firms with a higher proportion of women in the top management team took significantly more risks in their investment decisions. The average team in our sample (which has 1.7 female team members) scores 12 on our measure of investment risk. However, an investment firm with 3 women on its team scores 14.6 on our risk-taking measure. A team without any women, by contrast, takes risk to the score of 9.5. Hence, in this industry, teams with more women take significantly more risk than teams dominated by men.
This effect remained if we corrected for various potentially confounding factors, such as portfolio size and possible reverse causality. The previous work experience of these women, whether in investment banking or an NGO, didn't change the effect of the findings. When we followed up with interviews, trying to ascertain the reasons for the results, several respondents suggested that women — more than men — are willing to take a chance when it comes to social-impact issues. One investor commented, "In this sector, you are not being challenged on your financial success only; this makes women push the boundaries more."
We believe that these findings are important. In these firms, social impact is a deliberate goal — and that's increasingly true for firms in general. Businesses are no longer judged purely on their financial performance. Environmental, social and governance (ESG) factors are part of the equation. They also need to show strong financial performance, of course. But research is beginning to show that companies that take ESG factors into account have better long-term financial performance.
Leaving significant investment decisions to teams dominated by men — as is the case in most venture capital firms, which have been shown to be reluctant to recruit women because of their alleged risk aversity — creates the potentially dangerous situation that social risks are not sufficiently taken into account, and opportunities for a positive impact beyond mere financial success are missed.
Most, if not all, significant strategic decisions have non-financial implications. These may not be as easy to quantify, but they're often just as important as financial implications. According to our findings, women take such risks into account and are willing to take bets on those grounds. Missing out on female representation in investment and decision-making teams, therefore, is a risky thing to do.
Clarity Capital, Israel's Premier Investment Management Firm, Launches Israeli Backup Investment Accounts for American and Canadian Citizens – PRNewswire
NEW YORK, Jan. 26, 2021 /PRNewswire/ — To meet the growing demand for Israeli backup bank accounts, Clarity Capital launched Israeli Backup Investment Accounts (IBIA) for American and Canadian citizens. These accounts are intended to help individuals and families set aside money to deal with risks such as a need or desire to leave the United States or Canada.
In fact, a survey conducted by the Anti-Defamation League (ADL) recently revealed that 63 percent of American Jews feel their communities are less safe than they were a decade ago.
To provide these citizens with peace of mind, knowing their money is safe and adhering to international tax reporting standards and more, Clarity Capital is providing the United States and Canadian citizens with an opportunity to hold a securities account in Israel.
"It's unfortunate, but we've seen an increase in calls from Jewish Americans who are interested in opening a bank account in Israel for security purposes," said Amir Leybovitch, Chief Executive Officer of Clarity Capital. "Through IBIA, and as an ISA and SEC-registered firm, we are able to provide our clients with the opportunity to safely open a backup account as part of their wealth risk management strategy."
Since 2006, Clarity Capital, a global investment firm with offices in Tel Aviv and New York has been providing wealth and investment management services to institutional and individual investors worldwide including high-net-worth individuals, families, endowments, foundations, and institutions.
When a client opens an IBIA facilitated by Clarity Capital, they will have access to a myriad of benefits, including:
The option to open private, corporate, and trust accounts
Removal of double taxation due to the Taxation Treaty
Monthly reports about the health of the account
Remote set-up of accounts
Choice of active- or passive-managed accounts
Minimal fees associated with passive accounts (in addition to reduced bank fees)
All these benefits and more are meant to provide American and Canadian citizens with the opportunity to protect their funds and their families by opening an account in Israel in the event of an emergency.
Contact the team at Clarity Capital to help you reach your financial objectives.
About Clarity Capital
Clarity Capital is a global investment management firm with offices in Tel Aviv and New York, providing wealth and investment management services to institutional and individual investors worldwide, including high-net-worth individuals, families, endowments, foundations, and institutions, since 2006. Clarity offers a wide range of services and products which include Private Wealth Management, Family Office Services, Hedge Fund, and Private Debt opportunities, Socially Responsible Investing, and Institutional Fund Distribution. Our team is led by financial professionals with decades of worldwide experience in protecting and growing clients' assets. Clarity Capital is registered with the U.S. Securities and Exchange Commission (SEC), the Israel Securities Authority (ISA), the Canadian Autorité des Marchés Financiers of Québec (AMF), and the Canadian Ontario Securities Commission (OSC).
Website – www.claritycap.com
Clarity Capital North America Headquarters 712 Fifth Avenue, New York, NY 10019, United States, 34th Floor [email protected]; +1 646 448 5200
Investment inquiries – [email protected]
Partnership inquiries – [email protected]
Press and media inquiries – [email protected]
Related Images
logo.png
Logo
Clarity Capital
SOURCE Clarity Capital
Province announces approx. $1.9M investment in local townships – KitchenerToday.com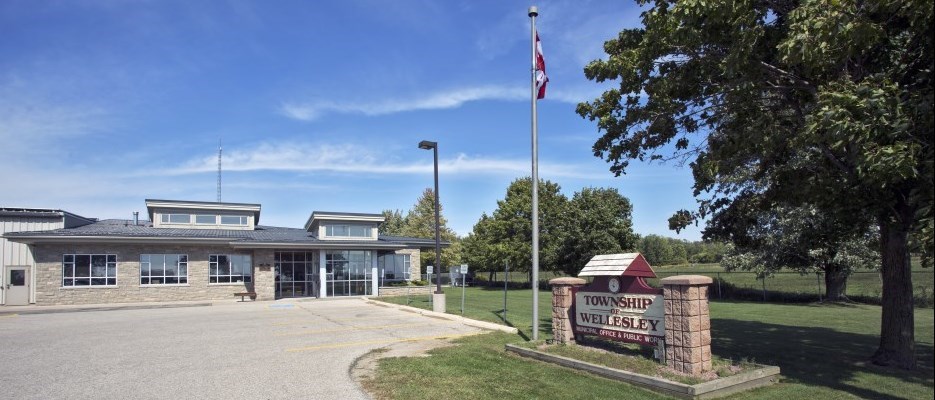 A funding boost to our local townships announced by the provincial government today, as MPP for Kitchener-Conestoga Mike Harris Jr. announced almost $1.9 million dollars in investments for infrastructure projects in the townships of Wellesley, Wilmot and Woolwich. Those funds made available through the Ontario Community Infrastructure Fund (OCIF) are said to come through the province's continuing effort to support municipalities "as they build and repair roads, bridges, water and wastewater infrastructure."
In a release, MPP Harris Jr. said the funding will help local municipalities in moving forward with their infrastructure priorities and asset management planning needs in 2021. Of the nearly $1.9M investment, Wellesley will receive $518,917, Wilmot will be receiving $728,765 and $630,843 will go to Woolwich.
"This is part of my commitment to support our local municipalities and make our community the best place to live and grow." said Harris.
Part of a larger investment effort, the funds come as part of the province's approximately $200 million commitment to 424 communities to help address core infrastructure products and other planning needs this year. Also commenting on the province-wide effort was the Minister of Infrastructure Laurie Scott, who said the investment in infrastructure projects has the government "strengthening and building communities."
"This is part of our ongoing commitment to support small, rural and northern municipalities across Ontario, providing stable funding needed to build long-term economic resilience."
Funding through the Ontario Community Infrastructure Fund provides stable and predictable funding for rural and northern communities with populations under 100,000. The province also provides funding to communities through the Canada Infrastructure Program – a $30-billion, 10-year program shared between federal, provincial and municipal governments.
Ovintiv faces proxy challenge from investment firm Kimmeridge – The Globe and Mail
Kimmeridge Energy Management Co on Tuesday launched a proxy fight against Ovintiv Inc to win three seats on the oil producer's board.
The private investment firm urged Ovintiv to alter its capital spending, focus on governance and said that the board had allowed Ovintiv to become an environmental laggard, trailing peers on key environmental metrics.
Kimmeridge has nominated its founder Ben Dell, Cambiar Investors' Katherine Minyard and Columbia University research scholar Erin Blanton as independent directors to Ovintiv's board.
Ovintiv, responding to the Kimmeridge notice, said it will carefully review the nominations.
Kimmeridge owns 2.5% of Ovintiv's common shares and is one of the oil driller's top ten shareholders.
"Despite our best efforts to engage constructively with the company, the Board was dismissive of our recommendations to help position Ovintiv as a leading E&P," said Mark Viviano, managing partner and head of public equities at Kimmeridge.
Earlier this month, Kimmeridge had urged Ovintiv to focus on capital allocation, management compensation issues and establishing environmental strategy.
Your time is valuable. Have the Top Business Headlines newsletter conveniently delivered to your inbox in the morning or evening. Sign up today.