How To Improve Your Investment Future In Just 10 Minutes – Benzinga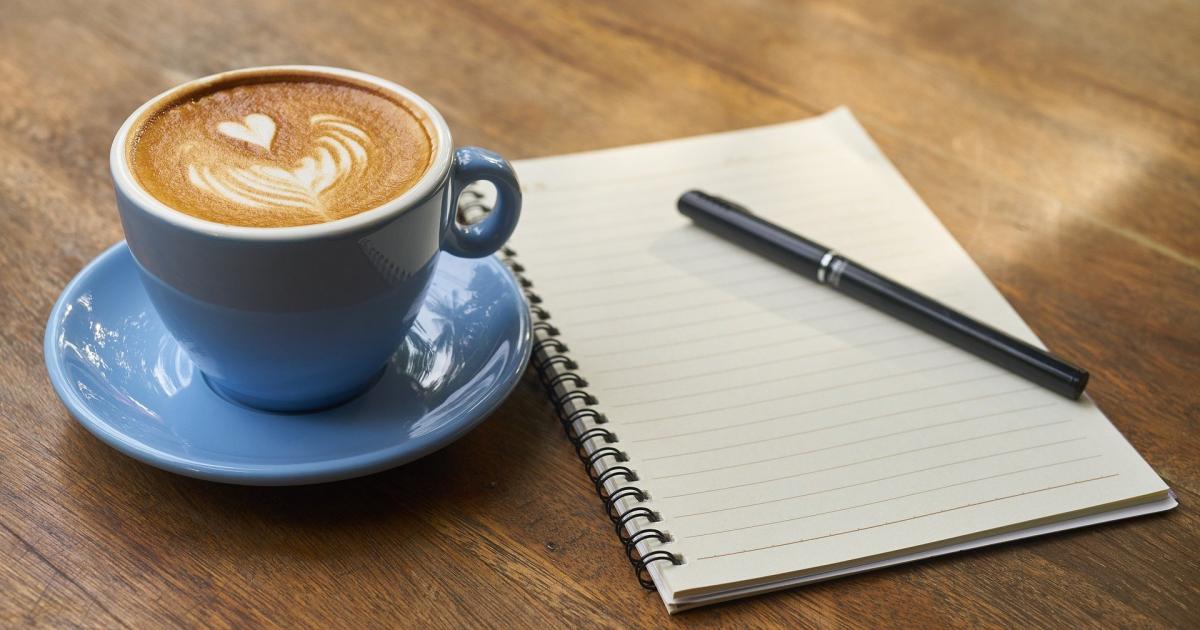 The SPDR S&P 500 ETF Trust (NYSE: SPY) is now up more than 60% from its March 2020 lows. Unfortunately, not every investor's portfolio has matched that gain.
When you're struggling with making winning investments, it can seem nearly impossible to get ahead in the market. But becoming a better investor isn't as daunting of a task as it may seem. In fact, here are seven ways you can improve your investing in just 10 minutes or less.
Related Link: This 2009 Playbook Suggests Trouble Ahead For The S&P 500
Set clear goals. Rushing in and out of trades without rhyme or reason is the fastest way to lose money in the stock market. Getting rich quick is not a viable goal. Historically, the S&P 500 has generated average annual returns in the 8% to 15% range. Significantly outperforming those returns over a 10-year period or longer is extremely difficult and extremely rare.
If you're trying to significantly beat those returns, understand that you will likely need to make some extremely risky investments to do so.
Be consistent. Like weight loss, endurance training or learning a second language, long-term investment is more of a marathon than a sprint. It can seem intimidating to start from scratch when investing for retirement. But you don't need to be putting thousands of dollars into your portfolio at a time as long as you are being consistent. Even something as small as $20 or $50 a month can add up over time, especially if you start investing at a young age. But you must be consistent.
Let go of your emotions. It's extremely counterintuitive for inexperienced investors, but many times the way you feel about a stock will be leading you 180 degrees in the wrong direction. Experienced investors know the times at which there is the most excitement and buying enthusiasm surrounding a stock typically corresponds to a cyclical high, or exactly the time you want to be selling. Likewise, the time at which investors are most scared or frustrated with a stock often marks an excellent time to buy.
Forget your emotions. Invest based on rational analysis and carefully researched theses.
Take a more long-term approach. Only a tiny fraction of day traders actually beat the market, and that rare breed typically has decades of professional experience. In any given hour on any given day, stock market movements are mostly noise generated by high-frequency trading algorithms. The longer you expand your time horizon, the more consistent the market returns will be.
Diversify your portfolio. If you find yourself consistently missing the hottest stocks and the hottest market sectors, there's an easy way to make sure you don't miss the next trendy Wall Street theme — buy everything!
Not only does diversification ensure you won't miss out on the market's hottest stocks, but it also mitigates the risk of you picking one or two duds that will tank your overall returns. One of the best ways to easily diversify is by investing in exchange-traded funds, such as the SPY ETF or sector ETFs like the Technology Select Sector SPDR Fund (NYSE: XLK) and the SPDR S&P Biotech ETF (NYSE: XBI).
Know what you're buying and why. Knowing the brand name of a company is not good enough. Know exactly how the company makes its money. Understand if its revenue and earnings are growing or shrinking. Figure out who the company's competitors are and if it is gaining or losing market share. And understand how expensive its stock price is relative to underlying metrics such as earnings per share, sales, free cash flow and book value.
Prepare for the next opportunity. In times like these, it may seem like stock prices only rise. But the people who are in the best position today are the ones that were already prepared to pull the trigger back in February of 2020 and knew exactly what to do when the market bottomed in March.
Make sure you have at least some cash or margin available to buy the next time the market takes an unexpected dip. Maintain a watchlist of stocks you plan to buy, and know exactly how much you're comfortable buying. If you make all your buying decisions ahead of time, you won't be scrambling to make decisions in real-time the next time a major buying opportunity comes around.
© 2021 Benzinga.com. Benzinga does not provide investment advice. All rights reserved.
How to spot fraudulent investment schemes; regulator sees surge of deception on social media – Times Colonist
Fear of missing out on a good thing may be driving people to make poor decisions with their money, according to the B.C. Securities Commission.
The market regulator said new research suggests fear of missing out, or FOMO, may have investors, especially young ones, thinking social media is a good place to find investment opportunities and that failing to act immediately on a new investment might lead them to miss big wins.
"Results of this new research are particularly concerning because we've seen a surge in potentially fraudulent schemes peddled on social media during the COVID-19 pandemic," said Doug Muir, the commission's director of enforcement. "We also know that fraudsters put pressure on people to act quickly. It's important to gather as much reliable information about an investment as you can before putting your money into it, and to not rush into it."
The commission surveyed more than 2,000 Canadians, including 1,000 B.C. residents to gauge how age and FOMO influence investment attitudes.
The study found the younger you are, the more FOMO you have, with half of B.C. residents between 18 and 34 admitting they experience it compared with just 19 per cent of adults 55 or older. Thirty-eight per cent of B.C. adults under 35, who said they experience FOMO, believed social media to be a good source of investment opportunity. And 41 per cent of those believed that if they don't act immediately, they might miss a good investment.
The commission said a key sign of investment fraud is time constraint — that an opportunity is exclusive or available only to select people, while in reality most legitimate investments are available to anyone with the money to invest. Another warning sign is rushing would-be investors, telling them they must sign now to get in on the deal.
Muir said over the past year or so, they have started to focus on factors like FOMO that influence investors.
Muir said often investors feel pressured by a variety of factors like trust, panic to make up investment shortfalls, fear of missing out and embarrassment that they aren't well educated when it comes to investing.
"Many are embarrassed about asking questions — they don't want to admit they don't understand and when they also have FOMO that can overwhelm reason," he said.
To educate people about the risk of letting FOMO drive their investment decisions, the commission is launching a campaign called Hi, My Name is FOMO to explain the importance of doing research before investing and encouraging people to report suspected fraud to the B.C. Securities Commission.
In 2018, research by the commission found that fraud vulnerability is highest among younger people, particularly young women.
Muir said the commission has been very active over the past year dealing with an overall increase in fraud as a result of the pandemic.
"It's not surprising, fraudsters pick up on the theme of the day," he said. "Fraud hasn't changed much, but the particular hook they use to get people changes."
aduffy@timescolonist.com
Bank of Canada's next move to be tapering asset purchases: Reuters Poll
By Mumal Rathore
BENGALURU (Reuters) – The Bank of Canada's next policy move will be to taper its asset purchase programme following a solid economic rebound and sustained growth later this year, according to a majority of economists in a Reuters Poll.
Despite renewed lockdowns in some provinces and expectations of a slowdown this quarter policymakers expect a recovery to be driven by a successful vaccine rollout, knock-on effects from a U.S. fiscal package and further gains in oil prices.
The consensus of the March 1-5 poll predicted the BoC would keep its key interest rate on hold at 0.25% through to the end of next year, unchanged from the previous poll.
While two of the top five Canadian banks predicted the central bank would hike rates as early as the second quarter next year, none of the 34 respondents expected any change at the bank's next meeting on March 10.
More than 70% of poll participants, or 15 out of 21, who responded to an additional question, said the central bank would taper its asset purchases programme as its next move.
"The bank will look to re-calibrate its quantitative easing programme before moving on the overnight rate," said Derek Holt, vice president of Capital Markets Economics at Scotiabank.
"If growth comes in stronger than expected, we could see a reduction in monetary support offered through the asset purchase programme."
Despite the Canadian economy contracting 5.4% in 2020, its deepest annual drop on record, it ended 2020 on a brighter note and grew at a stronger-than-expected annualized rate of 9.6% last quarter.
The economy likely grew 0.5% in January, according to the latest Statistics Canada report despite being hit by a second wave of infections and containment measures.
"The Canadian economy soldiered through the second wave of restrictions much better than anticipated, supported by a big rebound in resource sector activity and a raging housing market," said Douglas Porter, chief economist and managing director economics at BMO.
"Look for new growth drivers to kick into gear as the economy re-opens in stages through this year, leading to roughly 6% growth – a nice mirror image to last year's deep dive. It's not precisely a V-shaped recovery, but it's very close."
All 25 economists who answered another question agreed with the BoC's assessment of a solid and sustainable economy in the second half of this year.
(Reporting by Mumal Rathore; Polling by Manjul Paul; Editing by Jonathan Cable and Edmund Blair)
Comparing Luxury Investment Around the World – Visual Capitalist
Do you enjoy the finer things in life? For many of the world's wealthy individuals, acquiring luxury goods such as art, fine wine, and watches is a passion.
Unlike traditional investments in financial assets, luxury goods can be difficult to value if one does not have an appreciation for their form. A rare painting, for example, does not generate cash flows, meaning its value is truly in the eye of the beholder.
To gain some insight into the market for luxury goods, this infographic takes data from Knight Frank's 2021 Wealth Report to compare the preferences of nine global regions.
Global Tastes in Luxury Goods
To rank the most popular luxury investments in 2020, Knight Frank surveyed over 600 private bankers, wealth advisors, and family offices. The following table summarizes their findings, as well as each category's growth according to the Knight Frank Luxury Investment Index.
| Global Average Ranking | Category | 10-year growth in asset values (%) |
| --- | --- | --- |
| 1 | Art | 71% |
| 2 | Classic cars | 193% |
| 3 | Watches | 89% |
| 4 | Wine | 127% |
| 5 | Jewelry | 67% |
| 6 | Rare whiskey | 478% |
| 7 | Furniture | 22% |
| 8 | Colored diamonds | 39% |
| 9 | Coins | 72% |
| 10 | Handbags | 108% |
Art was unmistakably the top category for 2020, ranking first in every geographic region except Africa and Asia, where it placed second instead. The global market for artwork was estimated to be worth $64 billion in 2019, and is often facilitated through auction houses such as Sotheby's.
In terms of asset appreciation, rare whiskeys have climbed the most in value over the past 10 years. Connoisseurs of this spirit will be familiar with distilleries like The Macallan, whose rare bottles can sell for more than a million dollars.
Comparing Luxury Investment Between North America and Asia
Below, we've compared the rankings of Asia and North America to get a better idea of how preferences can vary.
The biggest differences here are watches, which ranked first in Asia but fourth in North America, and classic cars, which ranked second in North America but fifth in Asia. The remaining eight categories took similar spots across the two regions.
| Rank | Asia Popularity | North America Popularity |
| --- | --- | --- |
| 1 | Watches | Art |
| 2 | Art | Classic cars |
| 3 | Jewelry | Wine |
| 4 | Wine | Watches |
| 5 | Classic cars | Jewelry |
| 6 | Rare whiskey | Rare whiskey |
| 7 | Handbags | Furniture |
| 8 | Furniture | Handbags |
| 9 | Colored diamonds | Coins (tied for 8th place) |
| 10 | Coins | Colored diamonds |
Asia's stronger preference for watches was likely driven by Chinese consumers, who are now the biggest buyers of luxury watches globally. Demand throughout the COVID-19 pandemic proved resilient, with exports of Swiss watches to China increasing by 17.1% between January and November 2020.
Classic cars, on the other hand, may be more popular in North America due to the region's longer automotive history. Two of America's most iconic automakers, Ford and General Motors, have both been around for over a century!
The Biggest Sales of 2020
Here were some of the most extravagant and noteworthy luxury sales from 2020.
Art
Francis Bacon's 1981 Triptych Inspired by the Oresteia of Aeschylus was sold by Sotheby's for $84.6 million in June 2020. A triptych is an artwork that is divided into three sections but displayed as a single piece.
Other paintings by Francis Bacon have sold for even larger amounts. In 2013, Three Studies of Lucian Freud was sold by Christie's auction house for $142 million.
Classic Cars
A 1932 Bugatti Type 55 Super Sport Roadster sold for $7.1 million in March 2020, making it one of the biggest classic car sales of the year.
Founded in 1909, Bugatti has produced some of the world's most sought-after cars. The French brand was acquired by the Volkswagen Group in 1998, and since then, has released numerous special edition cars with price tags reaching well into the millions.
Handbags
An Hermès Himalaya Niloticus Crocodile Retourné Kelly 25 sold for $437,330 in November 2020, becoming the most expensive handbag ever sold at an auction. Founded in 1837, Hermès is commonly regarded as one of the world's most prestigious makers of handbags.
COVID-19 Dampens Luxury Investment
When compared to 2019, total sales for Sotheby's declined 16% in 2020, while Christie's, another leading auction house, reported a 25% decline. Despite these decreases, executives remain optimistic.
"The art and luxury markets have proven to be incredibly resilient, and demand for quality across categories is unabated."
– Charles Stewart, CEO, Sotheby's
The industry has been largely successful in transitioning to online operations, with Sotheby's reporting that 70% of its auctions in 2020 were held online, up from 30% in the previous year.