How to see Eta Aquarids meteor shower compete with the supermoon this week – CNET
If you missed the Lyrid meteor shower in April, you have another opportunity to catch some "shooting stars" this week as the remnants of a famous comet burn up in the night sky.
The Eta Aquarids are forecast to peak Tuesday and Wednesday, May 5 and 6.
Every year around this time, the Earth drifts through a stream of debris left behind by Halley's Comet. Bits of dust, rock and other debris heat up as they collide with our atmosphere, creating the fleeting trails and the occasional fireballs that can be seen with the naked eye.
According to NASA, the meteors appear to originate from the constellation Aquarius and more precisely from the region of the constellation near one of its brightest stars, Eta Aquarii, which is how the shower gets its name.
Unfortunately, this year the shower has a bit of competition. It falls just before the final supermoon of 2020.
"Intense glare from one of the biggest full Moons of the year will reduce the number of visible meteors from the usual 40 per hour to no more than 10 or 15 per hour," writes astronomer Tony Phillips.
But if you're looking for a reason to get outside, that's still not a bad showing for any meteor shower.
Phillips says the best time to spot the Eta Aquarids is to get up early, an hour or so before sunrise when Aquarius is high in the eastern sky.
"Tuesday morning and Wednesday morning are both good. Halley's debris stream is wide enough to spread the shower over two days."
Generally speaking, the further south you're located, the better your view will be of this shower. Good news, Australia!
To see the show, plan to head out as close to about four or five in the morning as possible. Find a location away from light pollution with a clear view of the sky. Lay back, let your eyes adjust to the dark and just relax. If you can orient yourself to look towards Aquarius, that's great, but if you have a wide enough view of the sky you should be able to catch meteors without locating the constellation.
Enjoy the fire in the sky, preferably at least six feet away from any fellow skywatchers.
Donald Trumps campaign team pulls ad featuring NASA astronauts after backlash – Republic World – Republic World
US President Donald Trump's re-election campaign pulled a video featuring the historic Dragon Crew launch after backlash from astronauts and NASA officials. Trump has been trying to project the success of NASA and SpaceX as an achievement of his administration and the latest video appeared to be in violation of the space agency's policy.
Advertisement video posted on YouTube reportedly showed the footage of the Apollo program, and the Demo-2 mission, which resurrected the human spaceflight capability of the United States. NASA prohibits the use of any of the NASA identities and emblem imagery in advertisements. NASA's advertising regulations say that the space agency will not promote or endorse or appear to promote or endorse a commercial product, service or activity.
"Astronauts or employees who are currently employed by NASA cannot have their names, likenesses or other personality traits displayed in any advertisements or marketing material," the regulations read.
Retired NASA astronaut Karen Nyberg, the wife of Doug Hurley who flew in the Dragon Crew spacecraft along with Bob Behnken, raised strong objection to the used of her photograph in the advertisement. Taking to Twitter, Nyberg said that she finds it "disturbing" that the video image was used without her consent.
Read: NASA Astronauts Explain Difference Between SpaceX Dragon Crew's Ride And Space Shuttle
Online petition
A Change.org petition was initiated to stop Trump from politicising accomplishments of SpaceX and NASA and has attracted nearly 7,000 signatures so far. The petition argued that the NASA Commercial Crew Program has been around in its current form since the Obama Administration, and its roots go back to the Bush Administration.
It said that NASA and the space industry as a whole have long tried to stay out of politics, and, until this Administration, that goal was at least partially attained. The petition further added that implying any one person was responsible for the SpaceX-NASA Crew Demo-2 launch is an "insult to the work of the teams" that meaningfully contributed to its success.
Read: Newest NASA Arrivals Address Briefing LIVE From ISS; Toy Dragon & Earth Bauble In Tow
A Strawberry Moon rises along with a partial eclipse on Friday – CTV News
TORONTO —
A Strawberry Moon will rise on Friday and will pass through part of the shadow of the Earth in what is called a partial penumbral eclipse of the moon.
But don't expect a red-hued moon resembling a "blood moon," which occurs when there is a total lunar eclipse.
Rather, the Strawberry Moon gets its name for the time of year the full moon appears, according to NASA.
The space agency said the Algonquin tribes named the Strawberry Moon as such because it occurs during the relatively short season for harvesting strawberries in the north-eastern United States.
In Europe, NASA said the full moon has been called the Mead Moon or the Honey Moon after the fermented drink.
In appearance, the Old Farmer's Almanac said the Strawberry Moon will appear large and golden-hued when it rises above the horizon. NASA said the moon will appear full for about three days, from early Thursday morning into early Sunday morning.
While the full moon will be a sight in and of itself, celestial watchers will be treated to an accompanying partial eclipse of the moon on Friday, depending on where they live.
Unfortunately for those in North America, the penumbral lunar eclipse won't be visible because the moon becomes full during daylight hours when it's below the horizon.
For observers in Europe, Asia, Africa and Australia, however, the moon will appear ever-so-slightly darker than normal as it passes through the outer edge of Earth's shadow (the penumbra). The dimming effect won't be as a dramatic as a total eclipse and will be difficult to detect for the casual watcher staring up at the sky.
The partial penumbral eclipse of the moon will occur on Friday afternoon at 3:12 p.m. Eastern.
Although moon-gazers in North America won't be able to witness the partial eclipse in person, they can still livestream the lunar event thanks to the Virtual Telescope Project, which will stream the view above Rome's skyline in Italy beginning at 3 p.m. Eastern.
SpaceX rings in Falcon 9's 10th anniversary with a rocket reusability first – Teslarati
Today is the tenth anniversary of SpaceX's inaugural Falcon 9 launch, marking a decade of largely uninterrupted success that the company has rung in with a record-breaking Starlink launch and rocket landing.
Just one day shy of the occasion, booster B1049 lifted off on its fifth orbital launch and Falcon 9's 86th launch overall, successfully placing the eighth batch of 60 SpaceX Starlink satellites in orbit and becoming the first booster ever to complete five orbital-class launches and landings. Designed to fly no fewer than 10 times each, that means that SpaceX is already half of the way to achieving a major goal of the rocket's Block 5 upgrade just 24 months after its launch debut.
With Starlink-8 under its belt, Falcon 9 B1049 has officially become the fastest orbital-class rocket or spacecraft in history to perform five launches, beating out Space Shuttles Columbia (~27 months), Challenger (~24 months), Discovery (~22 months), Atlantis (~26 months), and Endeavour (~29 months) with launches in ~20 months. Over the 10 years it's been operational, thanks in large part to the unprecedented leaps SpaceX has made while independently developing booster reusability, Falcon 9 has become the most affordable source of large orbital launches and has come to dominate the commercial launch market and the company's lead is only likely to grow in the coming years.
Lifting off just hours after SpaceX completed Port Canaveral recovery operations with the first astronaut-proven Falcon 9 booster (B1058), B1049's fifth successful launch and landing means that the company will soon be able to attempt the sixth launch of an orbital-class booster for the first time ever. All but guaranteed to support one of the 20-24 Starlink missions SpaceX has planned for 2020, B1049 could be ready for its sixth launch as early as late July or August.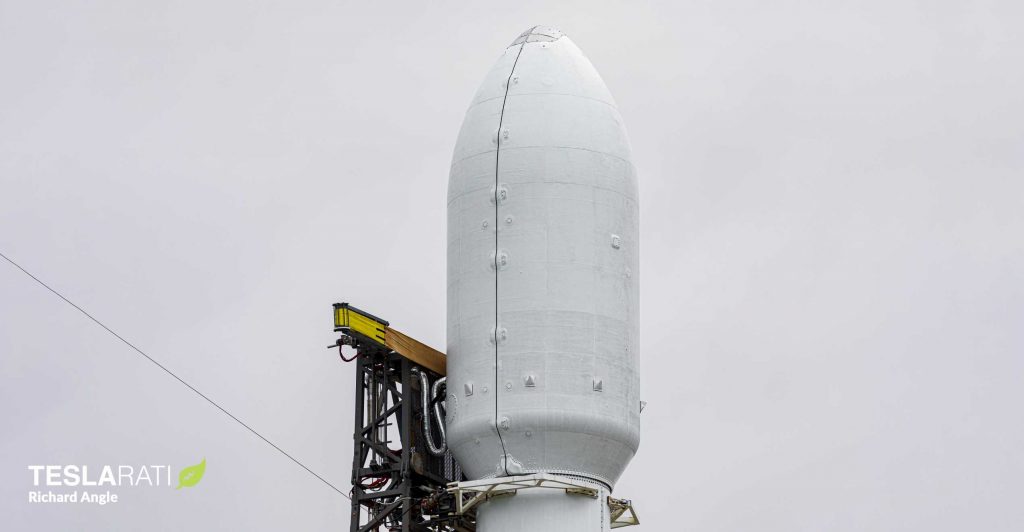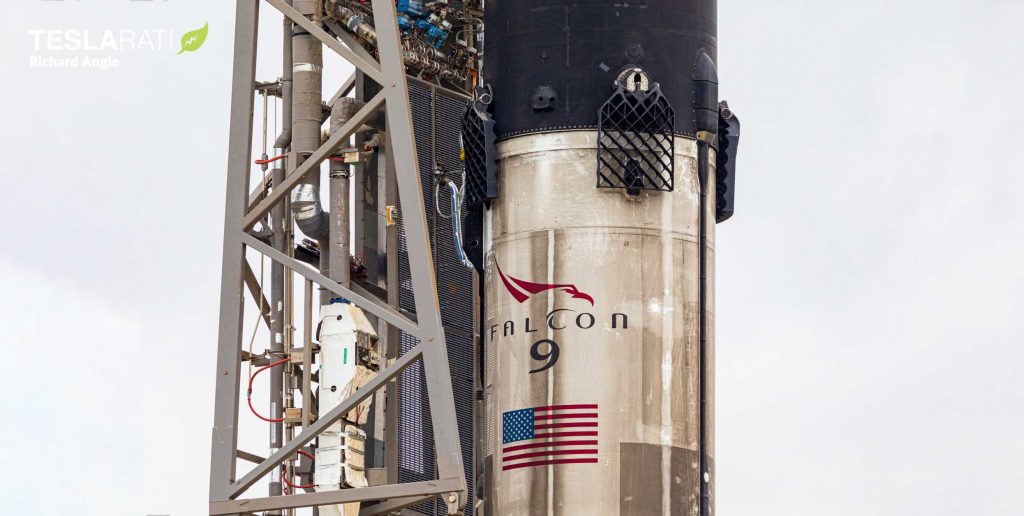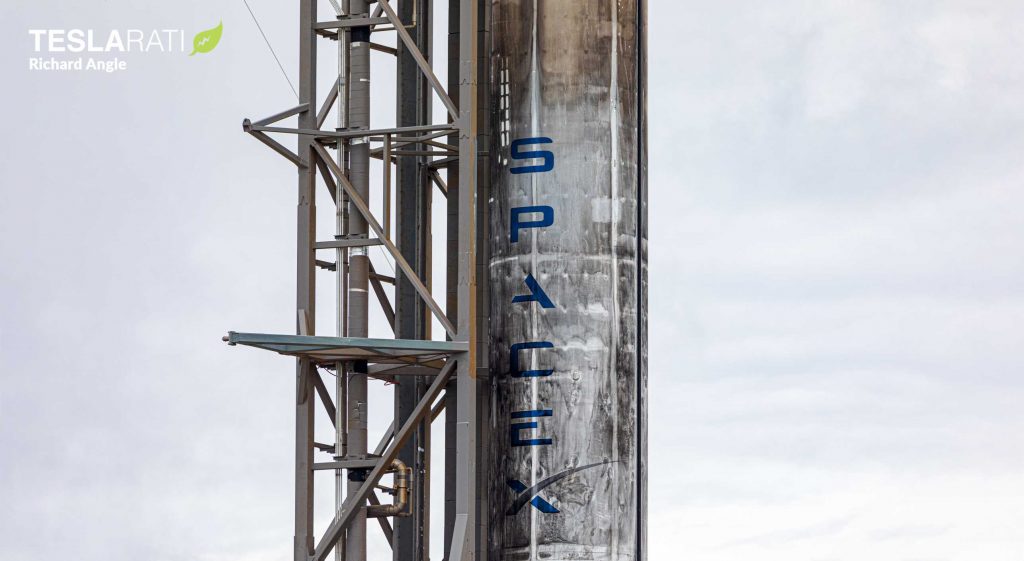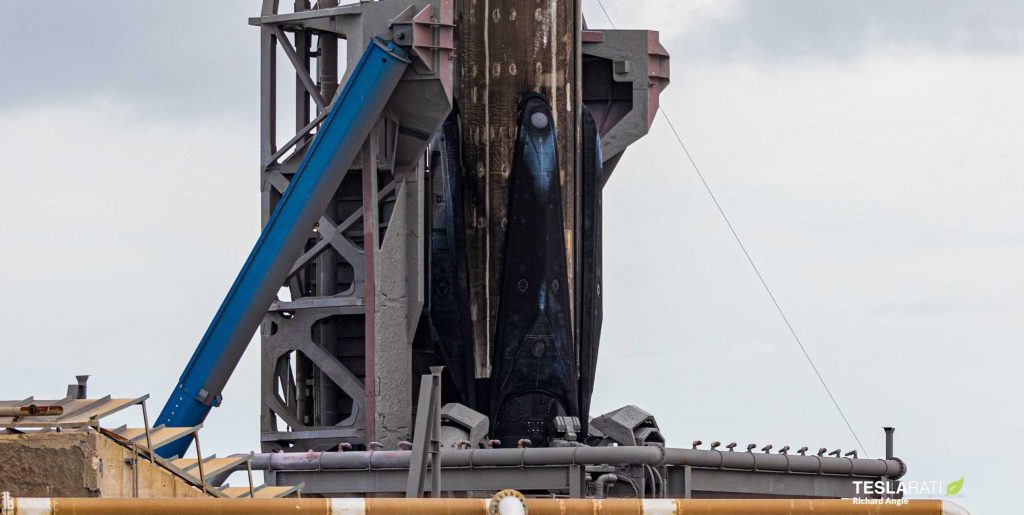 Just like the booster's two prior launches, B1049 was carrying a ~16 metric ton (~35,000 lb) batch of 60 Starlink communications satellites. Thanks to Falcon 9's exceptional cost-to-performance ratio the rapid expansion of Starlink launch activities, SpaceX's workhorse rocket has already launched almost 450 metric tons (~1 million lb) of satellites and cargo into orbit over 10 years of service and 85 launches.
If things go according to plan, the Starlink launch campaign SpaceX needs to complete the massive satellite constellation will rapidly double (and almost triple) the total mass SpaceX has placed in orbit. The first major phase of 4400 satellites – currently 9.5% complete – will collectively weigh more than 1100 metric tons (~2.5 million lb), while the combined second and third phases will raise that by almost a full magnitude. Falcon 9 may forever be famous thanks to the leaps it's made in reusability, affordability, and reliability, but it will likely end up being best known for its foundational role in the deployment of SpaceX's vast Starlink internet constellation within a few years.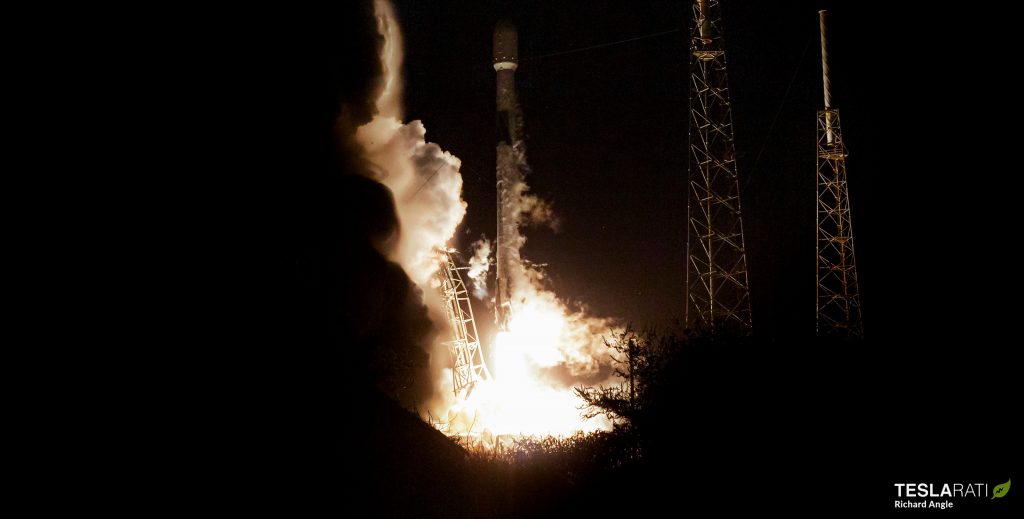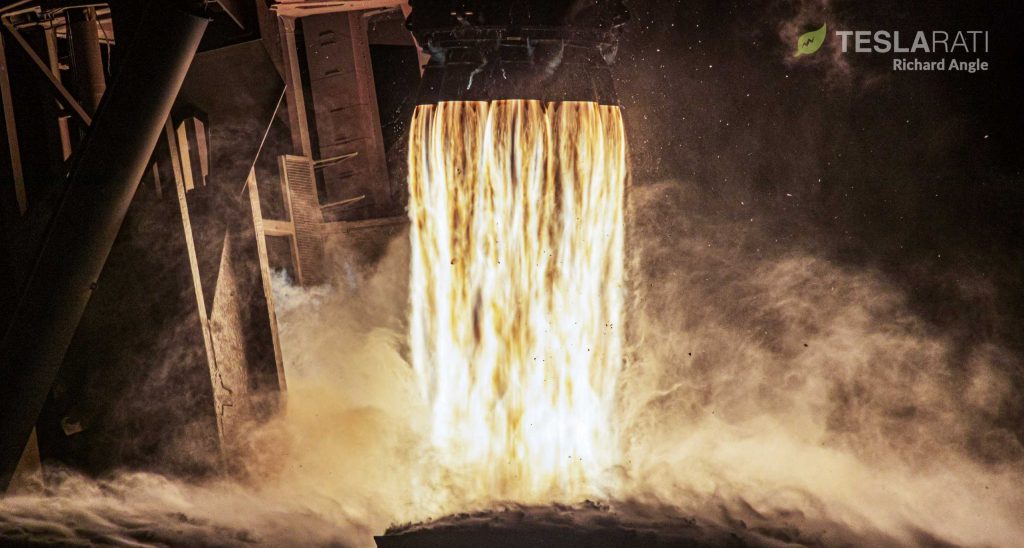 After B1049.5 safely returns to Port Canaveral aboard drone ship Just Read The Instructions (JRTI) sometime next week, SpaceX can offload the rocket, transport it to a nearby hangar, and begin preparing it for launch #6 – a first for the company. If SpaceX can average 90-day turnarounds for the booster over its next several flights, B1049 could potentially become the first Falcon 9 first stage to achieve its 10-flight design goal before the end of next year.
Meanwhile, SpaceX is already preparing to launch its (ninth) Starlink mission as early as June 12th, beating the pad's current turnaround record by almost three days (~25%). All things considered, a full decade in, SpaceX and its Falcon 9 rocket are just getting started.
Check out Teslarati's newsletters for prompt updates, on-the-ground perspectives, and unique glimpses of SpaceX's rocket launch and recovery processes.
SpaceX rings in Falcon 9's 10th anniversary with a rocket reusability first


<!–
–>