Huawei AppGallery nearly doubles number of app distribution within a year – gizmochina
The Huawei AppGallery has seen great growth over the course of a year. The app ecosystem has achieved a new milestone, with its app distribution numbers nearly doubling within just 12 months.
For those unaware, the AppGallery is the Chinese tech giant's proprietary app store, which is the world's third largest at the moment. Currently, the platform has over 2.3 million registered developers. This is up by 77 percent from last year, along with a diverse global audience of more than 530 million active monthly users. Furthermore, the platform's app distribution reached 384.4 billion in 2020, which was more than last year by 174 billion. Notably, gaming was at the forefront of this explosive growth.
As of right now, AppGallery has over 500 percent more games available on the the app store compared to the platform last year. The AppGallery has also helped over 10,000 Chinese apps enter the global market, further diversifying its global userbase's app experience. Top performers in this regard include apps like Banggood, Pascal's Wager, and Rise of Kingdoms: Lost Crusade. Interestingly, this also highlights the company's efforst into bringing the "Global + Local" strategy to its platform.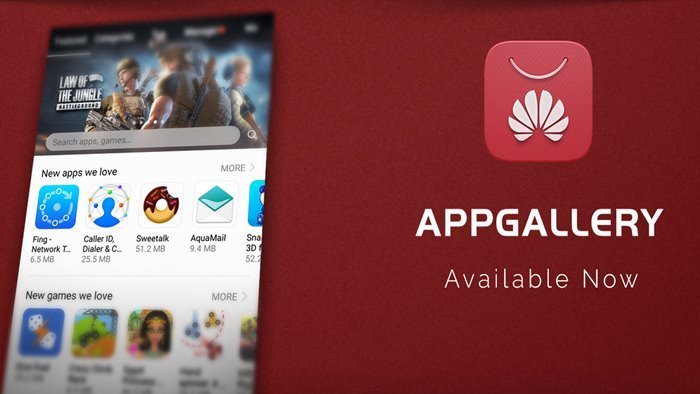 According to Zhang Zhe Director of Global Partnerships & Eco-Development Business Development at Huawei Consumer Business Group, "At the end of 2019, there were 25 countries around world which had over a million AppGallery users. That number has now grown to 42 and we continue to see strong growth across markets in Europe, Latin America, Asia Pacific, Middle East, and Africa. It's not just about quantity, and the fact that the number of apps integrated with HMS Core has more than doubled in one year shows that more developers are looking to Huawei's on-device capabilities to drive innovation and provide better and more unique user experiences."
RELATED:
[embedded content]
ALWAYS BE THE FIRST TO KNOW – FOLLOW US!
AMG GT R Faces Fearsome Porsche 911 Duo In Three-Way Drag Race – Motor1
In the world of Porsche, attention is currently focused on upcoming 911 models for the 992-series generation. Oh how quickly we forget about the cars that came before, but this recent drag racing video from Cars With Pilot Tseno on YouTube reminds us just how good the 991.2 911s still are.
This three-way drag race sees the previous-generation Porsche 911 GT3 RS and 911 Turbo S challenge a Mercedes-AMG GT R, but it's not just a simple line-em-up format. No less than six races are held on this empty runway, representing real-world conditions. That's important, because we know the 911 Turbo S is easily the quickest of the bunch on paper. But when it comes to an unprepped surface, can it properly use all its 580 horsepower (433 kilowatts) to defend itself?
Before answering that question, four races are held between the contenders. You probably know the stats but just in case, here's a refresher. The 991.2 911 GT3 RS runs a rev-happy 4.0-liter flat-six pumping out 520 naturally aspirated hp (388 kW), while the AMG GT R uses a twin-turbocharged 4.0-liter V8 making 577 hp (430 kW). It seems like an unfair fight at first, but the GT3 RS is considerably lighter and it carries the majority of its mass over the rear tires. That translates to a significant traction advantage which carries the GT3 RS to an early lead in each race. The Merc comes on strong at the other end, but is it enough?
We'd love to build these preliminary contests into something extraordinary for the final two three-way races with the Turbo S, but neither challenger has a prayer against the boosted 911. In both races, the distance to second place is bus lengths, which means the real drama in this competition is between the GT3 RS and the AMG GT R. Which one takes the overall second-place crown? Out of six races, both the GT R and the GT3 RS score victories over the other but one holds a clear advantage. Any guesses on the victor in this GT R-versus-GT3 RS battle before you click the video?
Corning's newest Gorilla Glass is for smartphone cameras – MobileSyrup
Corning has unveiled a new Gorilla Glass set, but it's not for phone displays — it's for smartphone camera lenses.
According to Corning's announcement video, traditional smartphone lenses have an anti-reflective coating on the inside that allow light to enter and hit the sensor, producing an image, but these traditional coatings still lose on some of the light that reflects back, never registering on the sensor.
Corning's new product, the DX and DX+ for camera lenses, reportedly can capture 98 percent of incoming light (in comparison to 90-92 percent with traditional camera glass), allowing for a more detailed and crisp image, all while protecting your smartphone lens from scratching or cracking.
While this sounds wonderful, Corning points out that the glass isn't something new. DX and DX+ have been used in smartwatches since 2018, but the design has now been modified to meet the demands of a smartphone camera lens, i.e., letting in as much light as possible.
Additionally, Corning demonstrated how the new DX and DX+ hold up durability-wise when put against a standard AR coating and Corning's regular Gorilla Glass and also claims that the DX+ is near sapphire, which is known for its immense durability.
Although no particular phones with Gorilla Glass DX/DX+ have been revealed, Corning said in its press release that Samsung will be the first client to employ a Gorilla Glass DX lens cover on a future smartphone.
Image credit: Corning Gorilla Glass
Source: Corning
Dead Space Remake Officially Announced at EA Play – CGMagazine
After weeks of different rumors and leaks, the Dead Space remake was officially confirmed at EA Play 2021.
The Dead Space remake wasn't given any kind of release window, but it is in development for next-gen systems only, meaning PS5, Xbox Series X|S, and PC. The game is being built with the Frostbite Engine and is handled by EA Motive, who is best known as the developer of the recent Star Wars Squadrons. The original trilogy was developed by Visceral Games, which was shuttered by EA in 2017.
The announcement didn't show much at all but presented fans with a short teaser trailer showing a grisly space station as the iconic sounds of Necromorphs echoed in the background. As the camera zooms in Isaac Clarke's backpack lights up and reveals the words Dead Space. A press release from EA says fans will "experience an improved story, characters, gameplay mechanics." Phillippe Ducharme, Senior Producer of Dead Space, says the team at Motive has invited fans to give their feedback on the remake ever since the early days of development. With that in mind, it's not exactly clear how far along in development the Dead Space remake actually is. You can watch the reveal trailer yourself down below.
One of the most prolific survival-horror series of all time, it's been eight years since the release of the last game in the series, Dead Space 3. The franchise was always known for its nail-biting horror and inventive combat, requiring players to hack off the limbs of enemies in order to both slow them down and kill them. Here's EA's description of the first game and remake,
"In Dead Space, Isaac Clarke is an everyman engineer on a mission to repair a vast, sprawling starship, the USG Ishimura, only to discover something has gone horribly wrong. The ship's crew has been slaughtered and infected by some alien scourge…and Isaac's beloved partner, Nicole, is lost somewhere on board. Now Isaac is alone with only his tools and engineering skills as he attempts to uncover the nightmarish mystery of what happened aboard the Ishimura. Trapped with hostile creatures called "necromorphs", Isaac faces a battle for survival, not only against the escalating terrors of the ship, but his own crumbling sanity."
While Dead Space is coming back, Glen Schofield former executive producer of the series, has gone on to make a brand new sci-fi horror game called The Callisto Protocol.