Huawei P40 Pro vs. Galaxy S20 Ultra vs. P30 Pro vs. iPhone 11 Pro Max shootout – GSMArena.com news – GSMArena.com
On paper, the newly released Huawei P40 Pro boasts one of the more impressive camera setups around with improvements across the board over its predecessor – the P30 Pro. The main 50MP shooter now comes with a new 1/1.28″ Quad Bayer sensor with an RYYB filter and f/1.9 aperture. Keeping it company are the 1/1.54″ 40MP ultrawide snapper and the 12MP periscope module with its 125mm focal length promising 5x optical zoom.
We just couldn't miss the opportunity to take Huawei's newest flagship for a photo shootout with some of the best among the flagships and the samples are in.
The Huawei P40 Pro shoots excellent daylight photos – those match the detail and the punchy colors on the S20 Ultra images. The P30 Pro and the iPhone 11 Pro pictures show excellent resolved detail too and excel in color accuracy.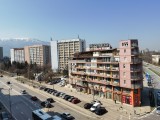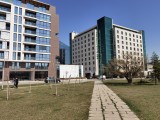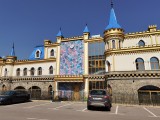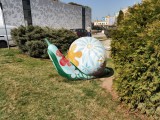 Huawei P40 Pro 12.5MP main camera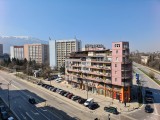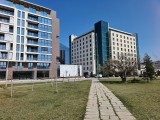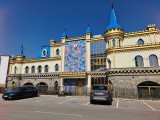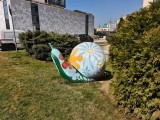 Samsung Galaxy S20 Ultra 12MP main camera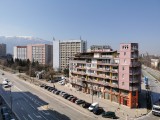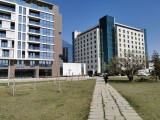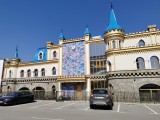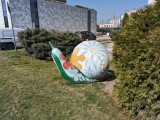 Huawei P30 Pro 10MP main camera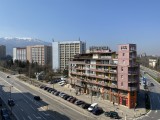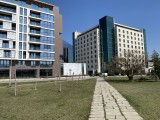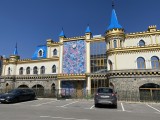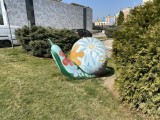 Apple iPhone 11 Pro Max 12MP main camera
Huawei P40 Pro is an absolute winner in terms of quality when it comes to ultrawide photos. Its images are superb in detail, colors and contrast. If only they were really ultrawide though – their field of view is inferior to the super wide 13mm shots coming from the Galaxy and the iPhone and you can easily tell that by just looking at the thumbs below.






Huawei P40 Pro 10MP ultrawide camera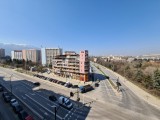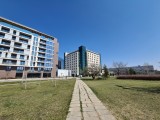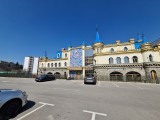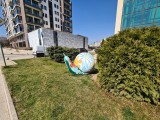 Samsung Galaxy S20 Ultra 12MP ultrawide camera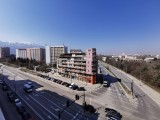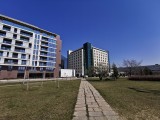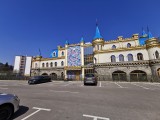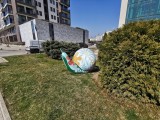 Huawei P30 Pro 20MP ultrawide camera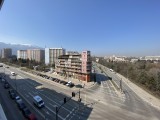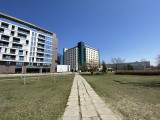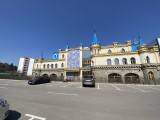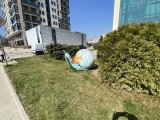 Apple iPhone 11 Pro Max 12MP ultrawide camera
The Huawei P40 Pro is also the superior when it comes to 5x zoom. Its tele camera has a 12MP sensor and hence it easily beats the upscaled photos coming from the 8MP P30 Pro shooter. Same for the Galaxy – the S20 Ultra native zoom is 4x and the phone digitally zooms and crops to achieve the promised 5x.
The Galaxy and the P30 Pro are more accurate when it comes to color presentation, not that the P40 Pro is bad though.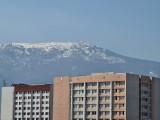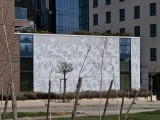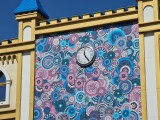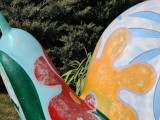 Samsung Galaxy S20 Ultra 12MP – 5x zoom
The Huawei P40 Pro is a good imager at nighttime but best it is not. Its images are often better than the regular ones from the iPhone 11 Pro Max as it does multi-stacking while we had to disable manually iPhone's Night Mode each time to get these single shots. And even then – iPhone stills had better color reproduction – meaning they lack the reddish tint.
The S20 Ultra is probably the bests of the bunch with the highest level of resolved detail and the brightest of the shots with excellent exposure.
Huawei P30 Pro is also a good shooter, but thanks to the new Fusion Engine the P40 Pro shots have both more light and less noise and fewer (if any) blown highlights.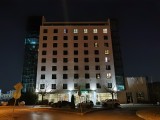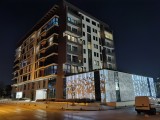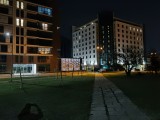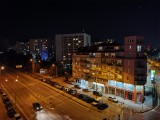 Huawei P40 Pro 12.5MP main camera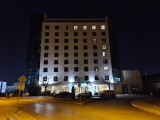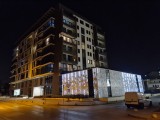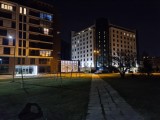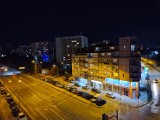 Samsung Galaxy S20 Ultra 12MP main camera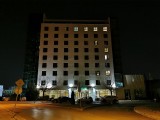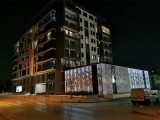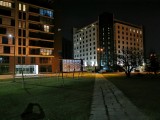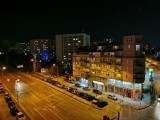 Huawei P30 Pro 10MP main camera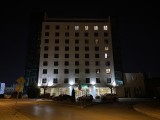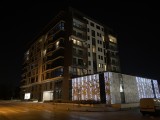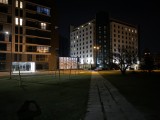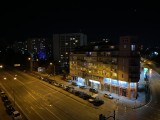 Apple iPhone 11 Pro Max 12MP main camera
The Huawei P40 Pro Night Mode isn't improving on the regular still that much although the shots are a bit brighter but far less detailed. The mode is mostly on par with the iPhone's and the P30's Night Modes.
The Galaxy S20 Ultra once again excels in this shootout with amazingly bright, detailed and lively Night Mode shots and easily outperforms the Huaweis and the iPhone.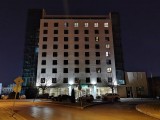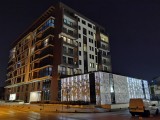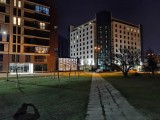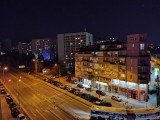 Huawei P40 Pro 12.5MP main camera Night Mode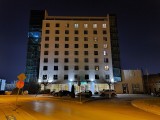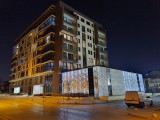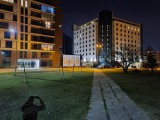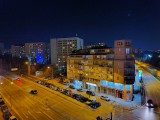 Samsung Galaxy S20 Ultra 12MP main camera Night Mode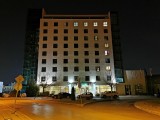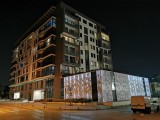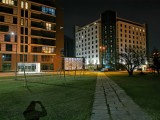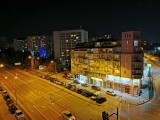 Huawei P30 Pro 10MP main camera Night Mode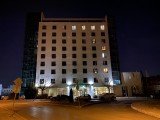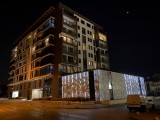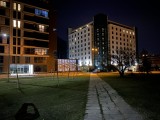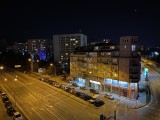 Apple iPhone 11 Pro Max 12MP main camera Night Mode
Without a shadow of a doubt, the Huawei P40 Pro has the best ultrawide camera with sharp, detailed and noise-free photos that also kept a very good color saturation. It is not as wide as the competition, but as far as quality goes – it's miles ahead.





Huawei P40 Pro 10MP ultrawide camera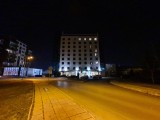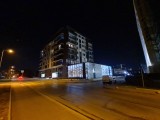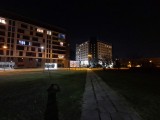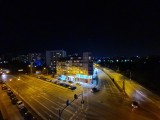 Samsung Galaxy S20 Ultra 12MP ultrawide camera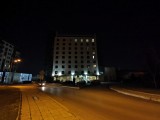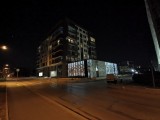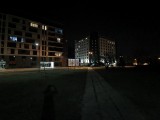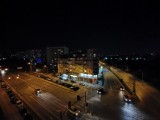 Huawei P30 Pro 20MP ultrawide camera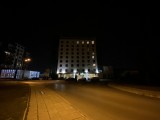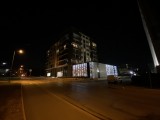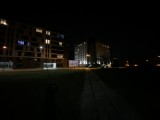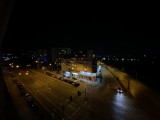 Apple iPhone 11 Pro Max 12MP ultrawide camera
Unfortunately, the P40 Pro's standard photos from the ultrawide camera are so good, that it's only downhill from there. And that's the case with the ultrawide Night Mode – it takes 8+ seconds and is pretty much pointless on the P40 Pro – the quality is much worse and the S20 Ultra and P30 Pro easily beat it.
But even with their Night Modes, the Samsung and the old P30 can't match the quality of the regular ultrawide stills.
The iPhone 11 Pro Max doesn't offer Night Mode for its ultrawide camera. And apologies for missing one of the scenes with the P30 Pro.






Huawei P40 Pro 10MP ultrawide camera Night Mode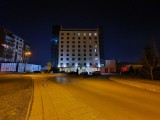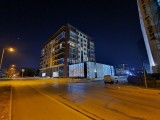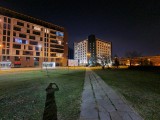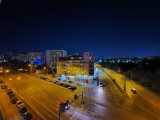 Samsung Galaxy S20 Ultra 12MP ultrawide camera Night Mode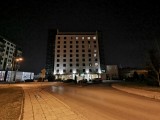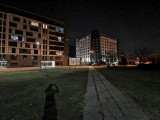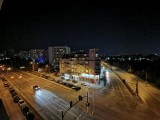 Huawei P30 Pro 20MP ultrawide camera Night Mode
The Huawei P40 Pro has the best 5x zoomed photos at night because its camera shoots in native 12MP and does no upscaling as the S20 Ultra's (native 4x) and the P30 Pro (native 8MP).
There is a noticeable red tint be this is something that will be tuned properly before the phone hits the shelves.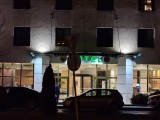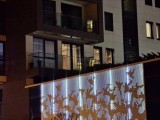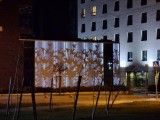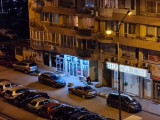 Samsung Galaxy S20 Ultra 12MP – 5x zoom
The Night Mode with these long-range snappers requires one very steady hand, but it's worth it. While the Galaxy S20 Ultra has the brightest shots, the P40 Pro saves the most detailed and sharp. The red tint isn't as visible here.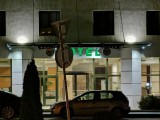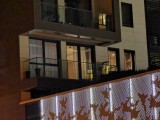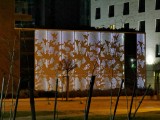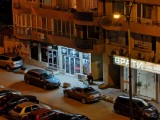 Huawei P40 Pro 12MP – 5x zoom Night Mode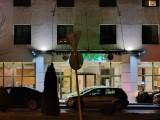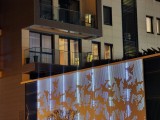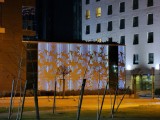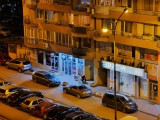 Samsung Galaxy S20 Ultra 12MP – 5x zoom Night Mode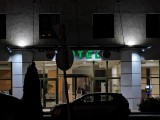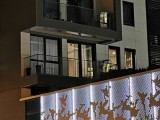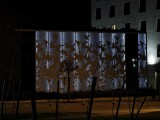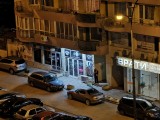 Huawei P30 Pro 12MP – 5x zoom Night Mode
If you want to get the full breakdown on the new Huawei P40 Pro, head over to our detailed written review which goes into all the nitty-gritty details on the latest flagship from Huawei.
Zoom Video stock slides as much as 15% after analyst joins in backlash on valuation fears – MarketWatch
Zoom Video Communications Inc. shares stumbled Monday after one analyst downgraded the stock, joining a backlash against the videoconferencing company as it deals with an unprecedented surge of users stuck at home amid the COVID-19 pandemic.
Zoom
ZM,
-4.10%
shares fell as much as 15% Monday to an intraday low of $108.53, while the broader market rallied more than 5%. Shares, however, pared losses to finish down 4.1% at $122.94, following a 15% decline last week that tied for the stock's worst week in its nearly yearlong history.
Read: Zoom Video lurches from boom to backlash amid privacy issues, 'Zoom bombing' attacks
Even with Monday's fall, Zoom is still up 81% for the year, compared with an 18% drop in the S&P 500 index
SPX,
+7.03%
and a 12% decline in the tech-heavy Nasdaq Composite Index
COMP,
+7.32%.
Credit Suisse analyst Brad Zelnick downgraded Zoom to an underperform rating from neutral Monday and raised his price target to $105 from $95, on the basis that "the current share price embeds significantly greater conversion of free users than our upside model scenario."
"We commend Zoom for being a superhero of the current health crisis, though our responsibility as equity analysts compels us to distinguish great companies from great stocks," Zelnick said. In the long term, Zelnick said he believes Microsoft Corp.'s
MSFT,
+7.43%
Teams video service "remains the most significant competitive threat."
For more: In just one week, Microsoft adds as many users to its Teams software as rival Slack has in total
In a note titled "No good deed goes unpunished," Bernstein analyst Zane Chrane, who has an outperform rating and a target price of $125, said Zoom's shortcomings are getting disproportionate attention given the surge with which the company has had to deal.
Chrane said "it's to be expected that any company that has a 20x increase in demand in 90 days will inevitably have some growing pains, if they can even provide the service at all, so it's worth considering the full context of Zoom's oversights and alleged transgressions."
Zoom shares started dropping from their March 23 record close of $159.56 as the COVID-19-fueled rise in the service's popularity exposed security concerns. Back in January, Check Point Software Technologies Inc.
CHKP,
+5.36%
identified a flaw in Zoom that let intruders eavesdrop on meetings. While the flaw had been fixed, Check Point recently published guidelines on how Zoom users could better protect themselves while they used the service.
"Zoom's exponential growth in usage has resulted in additional scrutiny of its technology, leading to a recent spike in security concerns," Credit Suisse's Zelnick said. "While many of these issues, especially those stemming from user error, will likely be resolved in short order, we anticipate others may linger for some time."
On Friday, Zoom Chief Executive Eric Yuan responded to concerns that certain meetings had been allowed to connect to systems in China and that the company had failed to "fully implement our usual geofencing best practices."
Those security concerns prompted New York City's Department of Education to tell principal to stop using Zoom, suggesting they use Microsoft Teams or video services through Alphabet Inc.'s
GOOG,
+8.11%
GOOGL,
+8.28%
Google Hangouts, according to a CNBC report.
Of the 25 analysts who cover Zoom, nine have overweight or buy ratings, 12 have hold ratings, and four have sell ratings, with an average price target of $118.90, according to FactSet data.
LRT's winter testing was done indoors, not on the tracks – Ottawa Citizen
Article content
Cold-weather testing on the LRT system did high-tech lab work, but never actually drove the trains in an Ottawa winter.
Indoor lab tests by the National Research Council featured cold, wind, snow and ice that tested the Citadis Spirit's ability to keep running.
We apologize, but this video has failed to load.
LRT's winter testing was done indoors, not on the tracks
Back to video
But when they began real service, the trains ran into unforeseen factors — power losses, frozen switches and more — that caused breakdowns and a winter of discontent for passengers.
Rideau Transit Group has refused a councillor's request to make public the details of its cold-weather testing.
The city clerk's office will let individual councillors view the test results, but not have copies, so the public will never see either the results or even the testing methods.
City officials say the tests went well and issued a brief summary. But this summary indicates there was no actual driving involved.
And the summary makes no mention of testing for the effects of salt and dirt — factors that crippled LRT fleet by causing electrical arcing.
Hashtag Trending – Schools ban Zoom; Skype introduces video meetings; Video chat tips – IT World Canada
Schools in New York get cold feet about Zoom, Skype introduces video meetings with no sign-up, and ways to make video chats let's painful for those who don't like staring at their own mug.
Zoom banned from New York City schools due to privacy, security flaws. from technology
Teachers in New York City are once again scrambling to find a videoconferencing service after the city's Department of Education announced that it was banning Zoom, citing security and privacy issues with the platform like the recent cases of Zoombombings. The department encouraged teachers to turn to Microsoft Teams. which is compliant with FERPA, the Family Educational Rights and Privacy Act. According to Chalkbeat, the DOE has started training teachers and staff in using Microsoft Teams, and will continue those trainings in the coming weeks.
Skype introduces video meetings with no sign-up needed for those wanting a Zoom alternative from technology
Meanwhile, Skype has brought in a new type of video call that doesn't require you to sign up for an account to join the chat, similar to Zoom. There's one important difference though – the host doesn't needs to sign up for the service, or install anything. Skype describes its new Meet Now feature as a "hassle-free way to connect" with others. The service can be accessed with the click of a few bottoms through Skype's website.
And lastly, video chats are crucial during these strange times, but let's face it, many of us hate them because it involves looking at your own mug on camera while talking to others. Thousands of LinkedIn users are talking about ways to get used to looking at ourselves, citing reports that indicate 72 per cent of employees feel distracted by their own appearance during video chats, while 58 per cent worry about looking tired or washed out. Another 2016 study from video-conferencing company Highfive found that 59% of employees feel more self-conscious onscreen than they do in real life. But remember, a few simple adjustments with lighting, room selection and laptop placement can lift you out from the land of the shadows — and ultimately help you come across as your best self.
That's all the tech news that's trending right now. Hashtag Trending is a part of the ITWC Podcast network. Add us to your Alexa Flash Briefing or your Google Home daily briefing.
---
Related Download
Sponsor: Epson


Epson Business Solutions – Knowledge Hub
With a proven track record of delivering cost-effective innovation to new and existing markets worldwide, Epson has become an industry leader in solutions that support success.
Learn More