Hunter Biden's art dealer praises first son, says his perspective is 'very much needed' as probes heat up
Hunter Biden's art dealer said Thursday that the first son "will become one of the most consequential artists in this century" as House Republicans demand more information from the New York City gallery owner as part of their wider investigation into the Biden family.
"This week the Chairman of the House Committee on Reform & Oversight of the 118th Congress of the United States of America issued a letter to the Georges Bergès Gallery with certain requests," Georges Bergès told Fox News Digital in an email.
"At the moment I cannot comment and I will refer you to my legal counsel, but know that my singular focus has always been, and will continue to be, the integrity of our artists and the privacy of our art collectors," he said.
Fox News Digital reported Wednesday that Rep. James Comer, R-Ky., chairman of the House Committee on Oversight and Accountability, sent a letter to Bergès demanding he turn over all communications between his gallery and the White House related to a reported deal to withhold all records of the prices and final buyers for Biden's art.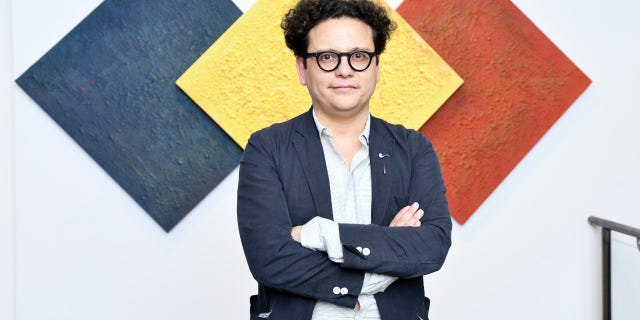 "You have advertised that Hunter Biden's latest artwork ranges in price from $55,000 to $225,000. It is concerning that President Biden's son is the recipient of anonymous, high-dollar transactions — potentially from foreign buyers — with no accountability or oversight (other than you)," Comer wrote to Bergès. "The American people deserve transparency regarding certain details about Hunter Biden's expensive art transactions. We believe you possess important information related to this investigation."
Bergès defended Hunter Biden's art in a statement to Fox News Digital, saying the embattled first son has a "personal narrative" to tell through his art.
"Almost 10 years ago I opened a gallery that has a global perspective on the human experience and that seeks to find artists who I feel will be consequential not just in the art world but in the broader culture," he said. "Artists that are relevant to the times, not to esoteric circles where art and exhibitions come and go unnoticed by society, by the people, by culture, but relevant innovative artists and exhibitions that challenge us, and engage us."
"I represent Hunter Biden because I feel that not only his art merits my representation, but because his personal narrative, which gives birth to his art, is very much needed in the world," Bergès continued. "His is a story of perseverance; Hunter's story reflects what I believe is the beauty of humanity, judged not by the fall, but by having the strength to rise up, by having the character required to change and the courage to do it. Hunter Biden's art reflects all of that and more. His art gives us hope; it reminds us that tomorrow brings a new day, a new beginning, a new possibility."
"Hunter Biden will become one of the most consequential artists in this century because the world needs his art now more than ever," he added. "In a world that beats us down, we need art in our lives that reminds of the unrelenting divinity within each of us."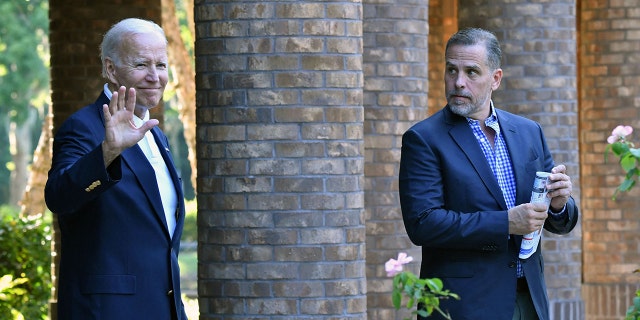 Fox News Digital previously reported that Bergès has long-standing ties to China and said in 2015 that he wanted to be the art world's "lead guy in China."
Comer responded to that comment on Wednesday, telling Fox News Digital that "foreign adversaries, including China, have used transactions involving sham art sales to launder money and evade sanctions imposed by the United States."
"For decades, Hunter Biden has peddled influence and access to his father and engaged in shady business dealings with foreign adversaries around the world," Comer said. "Given Hunter's history of suspicious activity, it is deeply concerning that the President's son continues to sell his amateur artwork to anonymous purchasers for sky-high prices."
"Hunter's art dealer, Bergès, has also made it clear that he intends to be the 'lead guy' in China for art," he continued. "Why would anyone pay Hunter top dollar for items that are arguably worthless? He's no Pablo Picasso. As Chairman of the House Oversight Committee, I will continue to push for transparency and answers for the American people to get to the bottom of who is buying Hunter's art."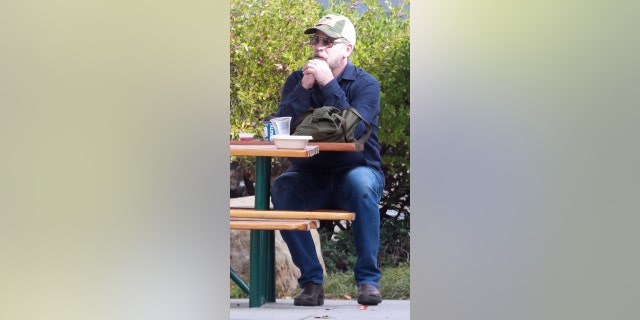 Republican Reps. Lauren Boebert of Colorado, Paul Gosar of Arizona and Clay Higgins of Louisiana, all members of the House Oversight Committee, said they strongly support probing Hunter Biden's art sales.
"Hunter Biden's finger paintings clearly aren't worth $500,000 per piece," Boebert told Fox News Digital. "His clients weren't buying art, they were buying access. Who these buyers were and what access they received is something the American people absolutely deserve to know — especially if it turns out the art was being bought from Georges Bergès' friends in the CCP."
"I strongly support investigating what appears to be open and notorious corruption and possible bribery of Joe Biden through transparently thin payments for no show jobs, amateur 'art' and other money laundering tactics," Gosar told Fox News Digital. "The integrity of our government is too important to let Ukraine or China openly bribe our elected officials via a ruse with payments to Biden family members."
"We're going to investigate everyone involved with the Biden crime family," Higgins said. "We are looking into the 148 suspicious activity reports issued by federally insured banks, money laundering, and corrupt interactions with China. Oversight investigations will reveal deep, uncomfortable truths. If someone goes to jail, then so be it."
The gallery's website says it is currently "under maintenance," and Hunter Biden's webpage was deleted in recent days.
As recently as Jan. 17, Hunter Biden's page on the gallery's website read, "A lawyer by profession, Hunter Biden now devotes his energies to the creative arts, bringing innumerable experiences to bear. The results are powerful and impactful paintings ranging from photogenic to mixed media to the abstract. His chosen substrates are canvas, YUPO paper, wood, and metal on which he affixes oil, acrylic, ink along with the written word; all of which creates a unique experience that has become his signature."
Rubbish fashion: street art costumes of Kinshasa – in pictures – The Guardian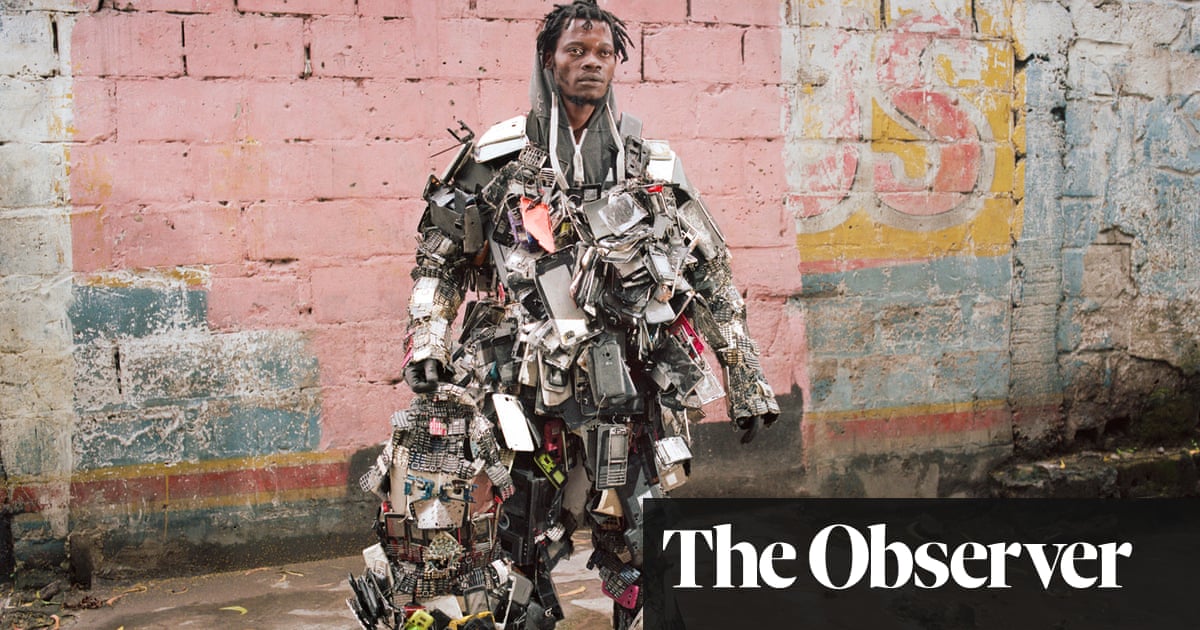 Falonne Mambu posing in her electric wires costume in Limete district, Kinshasa. As a performing artist, she raises issues about social development in her own country. The Democratic Republic of the Congo is potentially the biggest electricity provider in sub-Saharan Africa. Unfortunately, decay and corruption have crippled the national Inga dam, which only works to the minimum of its capacity. Nowadays, only 19% of Congolese people have access to electricity.
Montreal artist won't change puppet that community groups say looks like blackface
MONTREAL — A theatre performance for children featuring a puppet that has been described as racist is continuing in the Montreal area.
Several Black community organizations have criticized the puppet as being reminiscent of blackface minstrel shows — racist performances during which white people portrayed exaggerated stereotypes of Black people for laughs.
But the show's creator — Franck Sylvestre, who is Black — has no plans to change the puppet, which he said is a caricature of his own features. Sylvestre said in an interview he can't accept the idea that he's not allowed to create a caricature of someone who is Black because racists created caricatures of Black people in the past.
"That's unheard of for an artist," he said.
The play, called L'incroyable secret de barbe noire — French for The Incredible Secret of Blackbeard — first drew controversy in February.
A performance at a municipal theatre in the Montreal suburb of Beaconsfield, Que., was cancelled after complaints by Black community organizations. The neighbouring community of Pointe-Claire, meanwhile, removed the play from its official Black History Month programming but allowed the performance to go ahead.
Sylvestre, who wrote the one-man show in 2009 aimed at kids aged five to nine years old, said he had never received a complaint about his show before February.
A series of performances of the play, which combines theatre, storytelling, masks and puppetry, begins Sunday in Laval, Que., he said, before he takes it to France for 30 performances.
Sylvestre said the play tells the story of a young man who travels from Montreal to Martinique — the Caribbean island where Sylvestre's parents are from — at the request of his dying grandfather, who is haunted by his discovery of a mysterious wooden chest with a connection to the pirate Blackbeard.
Max Stanley Bazin, president of the Black Coalition of Quebec, describes the puppet's appearance as "very, very, very ugly" and said he worries that seeing a Black person presented in such a way could cause emotional damage to young audiences.
"It will have an impact on them, it will have an impact on the mind of the young people who see this puppet, and that's what we should think about," he said in an interview.
People are more likely to speak out about racism now than they were in 2009, Bazin said, adding that he thinks Sylvestre should listen to community members and replace the puppet with a less controversial creation.
"If there are people in society who have said this isn't right, you have to react," he said.
Philip Howard, a professor in the department of integrated studies in education at McGill University, said he's not sure the puppet is an example of blackface — but he said that's beside the point.
"There is still very much the matter of representation and the potential use of monstrous and grotesque representations of Black people as a source of entertainment and even humour," said Howard, who has studied contemporary blackface.
Howard said the intentions of the artist are less important than the impact of the performance on an audience.
"Here we have, in this particular instance, a whole community of folks that are responding and saying, 'Wait a minute, we don't love this, we don't think this is OK and we're particularly disturbed about it during Black History Month,'" he said.
Dismissing the opinions of Black people who have a problem with the performance demonstrates anti-Black racism, he said.
Sylvestre said he thinks much of the criticism comes from people who haven't seen the play.
"It's the job of the community to see what purpose these caricatures serve; are they, like blackface, denigrating Black people, or, as in my case, are they being elevated?" he said. "This character, he's a strong character for me personally, and when I made it, I was inspired by myself."
He said the puppet, named Max, is "like a great sage," whose interventions lead to the play's happy ending.
"Max, he was the voice of reason, he was the one who advised us, who mocked me when I made a bad decision, who was above me," he said.
Prof. Cheryl Thompson, who teaches performance at Toronto Metropolitan University, said she didn't like the puppet when she viewed a trailer for the play.
"I was extremely shocked," she said. "I just couldn't believe what I was seeing."
While blackface minstrel shows are primarily associated with the United States, Thompson's research has shown that blackface performances took place in Canada, with shows in Montreal as recently as the 1950s.
Even though blackface originated with white performers, Black actors in the 1800s would also don the exaggerated makeup and participate in the racist performances for white audiences.
"It actually didn't matter if it was a white actor in blackface or a Black actor in blackface, it was the caricature that audiences thought was funny," she said.
Thompson said there's room for theatre performances to be provocative. But performers, she said, need to engage with audiences and be willing to discuss artistic choices — especially when artists are performing for audiences whose histories might be different than their own.
"Why wouldn't this person at least try to hear the voices of people who maybe have a different experience to him?" she said.
She said she wouldn't take a child to see the show, especially during Black History Month.
"I just don't see the uplifting messaging," Thompson said. "I don't see the messaging of 'you matter,' I just don't see that celebration of life. I just see something that is steeped in a history of racial caricature and mimicry."
This report by The Canadian Press was first published March 25, 2023.
Jacob Serebrin, The Canadian Press
Vancouver to remove unsanctioned spider art creeping-out transit riders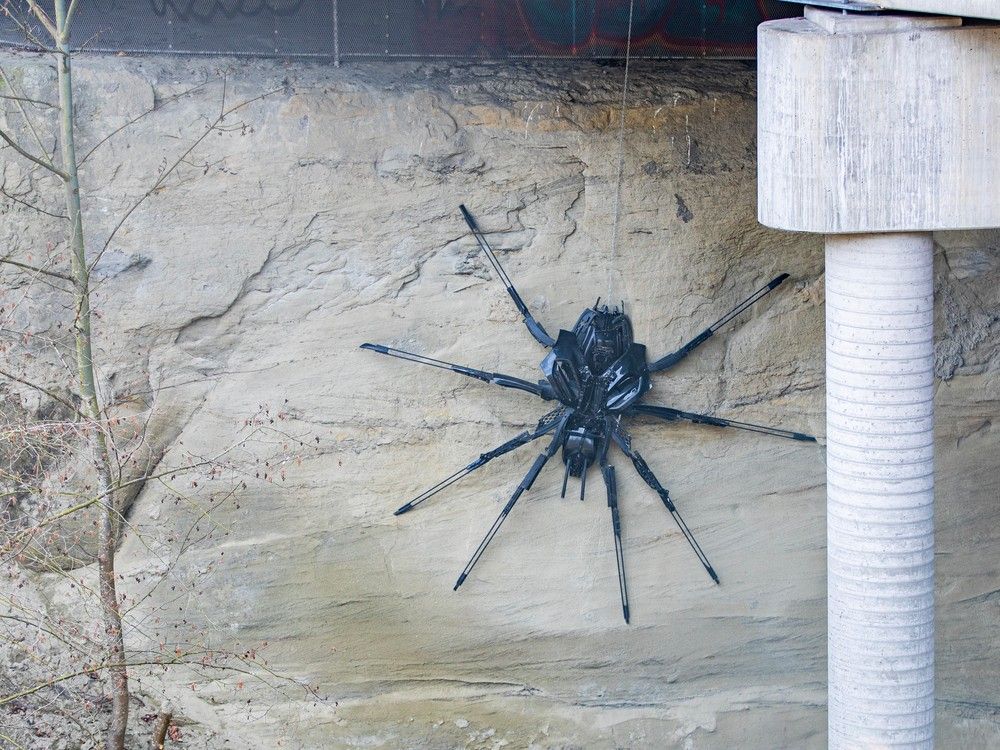 City staff are looking into how to remove a large metallic spider from under a high-traffic bridge on Commercial Drive in Vancouver.
The artwork, which startled some arachnophobic SkyTrain riders when it was installed earlier this month, was created by pop artist Junko Playtime.
In an email to Postmedia News on Friday, city staff say they were made aware of the unsanctioned spider artwork located in a corridor for SkyTrain and CN/BNSF Rail.
The installation wasn't done in consultation with the city or the rail corridor partners, city staff said. They're trying to figure out the best way to remove the artwork so there is no damage to the bridge structure or rail lines.
Staff said the artist will have the ability to claim the work through the city's impoundment process.
According to Playtime's Instagram page, the eight-foot-diameter spider was installed at night recently on the north bank below the bridge between North Grandview Highway and Broadway.
Playtime, from Montreal, has gained a reputation over the past two years for installing very large and far-out insect like futuristic sculptures from scrap metal and household items.
The artist called this latest spider creation "Phobia 2023. Time to face our fears."
— With files from David Carrigg