Introducing Canada Life Investment Management Limited Français – Canada NewsWire
New fund management subsidiary will resume fund management responsibilities for Canada Life Mutual Funds and Canada Life Pathways Funds
WINNIPEG, MB, Jan. 8, 2021 /CNW/ – Canada Life today announced the launch of its new fund management subsidiary, Canada Life Investment Management Limited (CLIML). CLIML will be responsible for investment management and primary portfolio manager functions for the Canada Life Mutual Funds and Canada Life Pathways Funds, except for certain fund series which share a corporate class or trust series structure with Mackenzie Investments (Mackenzie)-branded funds and for which management will be transferred to CLIML at a later date.
CLIML will allow Canada Life to directly control its product shelf and its pricing. Through CLIML, Canada Life will introduce new and improved investment strategies and solutions, leveraging the capabilities of hand-picked third-party fund managers from around the globe.
"With our own fund management company, we'll focus on building strong partnerships with leading investment managers from around the world, while designing and delivering quality investment products and portfolio solutions, tailored to the changing needs of our customers and advisors," said Steve Fiorelli, Senior Vice-President, Wealth Solutions, Individual Customer, Canada Life and Chief Executive Officer, CLIML. "We're excited for this new path forward, and as we continue to strengthen and evolve our wealth business, we're confident that CLIML will make it easier for our customers and advisors to succeed with us."
In August 2020, Great-West Lifeco Inc. announced the sale of GLC Asset Management Group Ltd. to Mackenzie. As part of this transaction, Canada Life announced it intended to create its own investment fund management company, CLIML. The sale was completed on December 31, 2020, and CLIML began operations on January 1, 2021. In addition, the custodian of the Canada Life Mutual Funds and Canada Life Pathways Funds was changed from Canadian Imperial Bank of Commerce to CIBC Mellon Trust Company.
For more information, visit CanadaLifeInvest.ca.
About The Canada Life Assurance Company
Canada Life is a leading insurance, wealth management and benefits provider focused on improving the financial, physical and mental well-being of Canadians. For more than 170 years, individuals, families and business owners across Canada have trusted us to provide sound guidance and deliver on the promises we've made.
As of January 1, 2020, Great-West Life, London Life and Canada Life became one company – Canada Life, and today, we proudly serve more than 13 million customer relationships from coast to coast to coast.
Follow us on Facebook, Twitter, Instagram, YouTube and LinkedIn.
Commissions, trailing commissions, management fees and expenses all may be associated with mutual fund investments. Please read the relevant prospectus before investing. Mutual Funds are not guaranteed, their values change frequently and past performance may not be repeated. Tax, investment and all other decisions should be made, as appropriate, only with guidance from a qualified professional.
SOURCE Canada Life
For further information: Liz Kulyk, AVP, Media Relations & Public Affairs, Canada Life, 204-391-8515, [email protected]
Province announces approx. $1.9M investment in local townships – KitchenerToday.com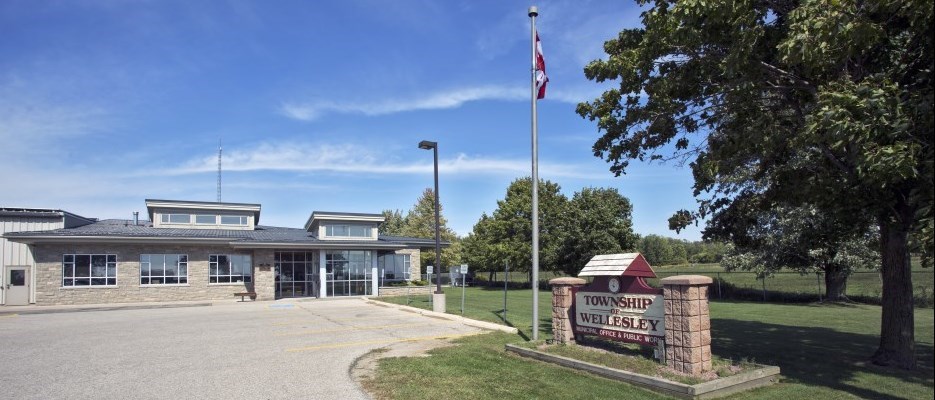 A funding boost to our local townships announced by the provincial government today, as MPP for Kitchener-Conestoga Mike Harris Jr. announced almost $1.9 million dollars in investments for infrastructure projects in the townships of Wellesley, Wilmot and Woolwich. Those funds made available through the Ontario Community Infrastructure Fund (OCIF) are said to come through the province's continuing effort to support municipalities "as they build and repair roads, bridges, water and wastewater infrastructure."
In a release, MPP Harris Jr. said the funding will help local municipalities in moving forward with their infrastructure priorities and asset management planning needs in 2021. Of the nearly $1.9M investment, Wellesley will receive $518,917, Wilmot will be receiving $728,765 and $630,843 will go to Woolwich.
"This is part of my commitment to support our local municipalities and make our community the best place to live and grow." said Harris.
Part of a larger investment effort, the funds come as part of the province's approximately $200 million commitment to 424 communities to help address core infrastructure products and other planning needs this year. Also commenting on the province-wide effort was the Minister of Infrastructure Laurie Scott, who said the investment in infrastructure projects has the government "strengthening and building communities."
"This is part of our ongoing commitment to support small, rural and northern municipalities across Ontario, providing stable funding needed to build long-term economic resilience."
Funding through the Ontario Community Infrastructure Fund provides stable and predictable funding for rural and northern communities with populations under 100,000. The province also provides funding to communities through the Canada Infrastructure Program – a $30-billion, 10-year program shared between federal, provincial and municipal governments.
Ovintiv faces proxy challenge from investment firm Kimmeridge – The Globe and Mail
Kimmeridge Energy Management Co on Tuesday launched a proxy fight against Ovintiv Inc to win three seats on the oil producer's board.
The private investment firm urged Ovintiv to alter its capital spending, focus on governance and said that the board had allowed Ovintiv to become an environmental laggard, trailing peers on key environmental metrics.
Kimmeridge has nominated its founder Ben Dell, Cambiar Investors' Katherine Minyard and Columbia University research scholar Erin Blanton as independent directors to Ovintiv's board.
Ovintiv, responding to the Kimmeridge notice, said it will carefully review the nominations.
Kimmeridge owns 2.5% of Ovintiv's common shares and is one of the oil driller's top ten shareholders.
"Despite our best efforts to engage constructively with the company, the Board was dismissive of our recommendations to help position Ovintiv as a leading E&P," said Mark Viviano, managing partner and head of public equities at Kimmeridge.
Earlier this month, Kimmeridge had urged Ovintiv to focus on capital allocation, management compensation issues and establishing environmental strategy.
Your time is valuable. Have the Top Business Headlines newsletter conveniently delivered to your inbox in the morning or evening. Sign up today.
NEW Fidelity Investment Solutions: Fidelity Multi-Asset Innovation Fund and Fidelity All-in-One ETFs – Canada NewsWire
TORONTO, Jan. 26, 2021 /CNW/ – Fidelity Investments Canada ULC ("Fidelity"), one of Canada's top investment management firms, today launched new investment products available to Canadian financial advisors and investors – Fidelity Multi-Asset Innovation Fund, Fidelity All-in-One Balanced ETF/ETF Fund and Fidelity All-in-One Growth ETF/ETF Fund.
"In today's uncertain times, Canadian financial advisors and investors are looking for more stability to help them achieve their investing and life goals − balanced funds are an ideal solution for this. Moreover, investors are looking to invest with managers that have the experience and global resources to navigate and capitalize on the constant changes all around us", said Kelly Creelman, Senior Vice President, Products & Marketing. "With today's launch of Fidelity's new products, we are meeting demand by offering advisors and investors convenient ways that can help them grow their savings in a balanced manner."
Fidelity Multi-Asset Innovation Fund
Fidelity Multi-Asset Innovation Fund harnesses the experience of renowned portfolio managers Mark Schmehl, Jeff Moore and Michael Plage. This new fund leverages the vast research resources of Fidelity that span across asset classes and the globe. This global balanced mandate aims to achieve a high total investment return by investing primarily in, or providing exposure to, a mix of equity and an expansive set of fixed income securities of U.S. and other issuers from around the world.
"Mark Schmehl's strong historical track record in equities coupled with the fixed income investing acumen of Jeff Moore and Michael Plage form the basis of the new Fidelity Multi-Asset Innovation Fund, "said Creelman. "By bringing Mark's focus on positive change and Jeff's and Michael's focus on income and risk mitigation, this Fund can serve as a core holding for advisors and investors aiming for strong risk-adjusted returns with lower volatility."
When investing in equity securities, portfolio manager Mark Schmehl seeks to identify companies that are positioned to benefit from innovative emerging technologies or business models. On the fixed income side, portfolio managers Jeff Moore and Michael Plage aim to generate income while focusing on mitigating risk through investing in global investment grade bonds, higher yielding lower quality fixed income securities and more.
Fidelity All-in-One ETFs
Fidelity All-in-One ETFs are a convenient and cost-efficient one-ticket solution for advisors and investors looking for exposure to a globally-diversified portfolio of stocks and bonds. These ETFs, sub-advised by Geode Capital Management LLC, will provide broad market exposure that goes beyond a passive approach, by harnessing the power of Fidelity Factor ETFs and Fidelity's systematic and active fixed income management. We have combined the best features of an ETF – choice, simplicity, and cost – with the attraction of professional management. The Fidelity All-in-One ETFs are designed with strategic asset allocation and portfolio rebalancing with indirect management fees from the underlying ETFs. These funds are expected to begin trading on the NEO Exchange effective January 26, 2021. They are also available in mutual fund versions.
Fidelity All-in-One Balanced ETF (FBAL) aims to achieve capital growth through total returns by using a strategic allocation approach. It invests primarily in underlying Fidelity ETFs that provide exposure to a diversified portfolio of global equity and fixed income securities. It generally follows a neutral mix of 60% global equity securities and 40% global fixed income securities.
Fidelity All-in-One Growth ETF (FGRO) seeks capital growth through a strategic allocation approach with generally more emphasis on equities. It invests primarily in underlying Fidelity ETFs that provide exposure to a diversified portfolio of global equity and fixed income securities. It generally follows a neutral mix of 85% global equity securities and 15% global fixed income securities.
For more information, visit fidelity.ca
About Fidelity Investments Canada ULC
At Fidelity, our mission is to build a better future for Canadian investors and help them stay ahead. We offer investors and institutions a range of innovative and trusted investment portfolios to help them reach their financial and life goals.
As a privately-owned company, our people and world class resources are committed to doing what is right for investors and their long-term success. Our clients have entrusted us with $175 billion in assets under management (as at January 19, 2021) and they include individuals, financial advisors, pension plans, endowments, foundations and more.
We are proud to provide investors a full range of investment solutions through mutual funds and exchange-traded funds, including domestic, international and global equity, income-oriented strategies, asset allocation solutions, managed portfolios, sustainable investing and our high net worth program. Fidelity Funds are available through a number of advice-based distribution channels including financial planners, investment dealers, banks, and insurance companies.
Read a fund's prospectus and consult your financial advisor before investing. Exchange-traded funds are not guaranteed, their values change frequently, and past performance may not be repeated. Commissions, management fees, brokerage fees and expenses may all be associated with investments in exchange-traded funds and investors and may experience a gain or loss.
Find us on social media @FidelityCanada
SOURCE Fidelity Investments Canada ULC
For further information: Chris Pepper, Vice-President, Corporate Affairs Fidelity Investments Canada ULC T: (416) 307-5388, M: (416) 795-7762, E: [email protected]
Related Links