Investors own a big chunk of Canada's housing market. Should we be worried about that?
Statistics Canada's new dataset tracking investor ownership of residential real estate is offering additional insight into the country's housing market, but what it means for policy may be trickier to determine.
The data, published by the Canadian Housing Statistics Program (CHSP) for the first time on Feb. 3, showed that at least 20 per cent of residential real estate was owned by investors at the beginning of 2020 in each of the five provinces tracked.
The share of investor ownership ranged from 20.2 per cent in Ontario to 31.5 per cent in Nova Scotia. In Ontario, 41.9 per cent of condominium apartments were owned as investments, the highest rate nationwide.
While some critics argue investors are crowding out families and driving up prices, others market watchers say investment is crucial to accelerate much-needed construction, given the country's acute shortage of housing stock.
"There's the two possibilities but we are not commenting on whether it is good or bad," Statistics Canada's Joanie Fontaine said in an interview. "It helps on one way and can hurt them the other way."
Fontaine and fellow senior analyst Joshua Gordon, who co-wrote the report, said investors who rent out their properties help boost "really low" rental housing supply but that, on the other hand, they removes units for potential buyers who intend to use them as their primary place of residence.

Jordon Scrinko, chief executive and co-founder of Precondo.ca, an online catalogue of pre-construction units across the Greater Toronto Area, said having investors is especially important in pre-construction.

Purpose-built rentals in Toronto have started to trend up again after a long time of scarcity, he said, adding that the pick-up over the last years has been "good to see."

"If (investors) weren't buying the pre-construction condos, then developers would not hit the sales thresholds required by the bank in order for them to actually secure construction financing and so that new housing supply wouldn't get built at all," Scrinko said.
In an interview with the Financial Post in January, Bob Dugan, chief economist at the Canada Mortgage and Housing Corporation (CMHC) also pointed to the importance of investment, noting that trying to improve housing affordability through policies such as rent control could backfire by lowering returns and turning off investors.

"We have to think very carefully about this because we need the investment to increase supply," Dugan said.

Robert Hogue, assistant chief economist at RBC Economics, said while the new data could help policymakers assess Canada's housing market, it would not be enough to tell whether the proportion of investors among real estate owners is "too much" or "not enough" without further information.
Over time, as Statistics Canada continues to document and quantify this data, Canadians would be able to compare whether different areas with a higher rate of investors have an impact on housing prices and costs, including rent, he said.

"What we got is a first batch of very significant data that we'll use in the years ahead," Hogue added, also noting that it is already lagging the market.

"The Bank of Canada, not long ago, showed some numbers (indicating) that new investors held an increasing share of sales, so my guess is that probably will have boosted since," Hogue said, although he noted that this is tougher to tell for the more recent periods because rate hikes over the past months have been driving away not only investors, but also first-time homebuyers.

"It's unclear going forward what the share will be," he said.

The five provinces studied by StatsCan were British Columbia, Manitoba, Ontario, New Brunswick and Nova Scotia. The agency is hoping to add the remaining provinces soon.
Simcoe County's real estate market shows signs of recovery – CTV News Barrie
Real estate experts paint a cautiously optimistic outlook after a year of downward market trends across the country.
Trends in Simcoe County show an increase in viewings and buyers re-entering the market after key interest rate hikes from the Bank of Canada warded off many last year.
Lance Chilton, the broker of record at Re/Max Hallmark Chilton Realty, calls the local market "more or less balanced."
"Inventory conditions are the same as they once were in 2018," he noted." From 2020 to 2022, prices rose to about 43 per cent, which was rather rapid."
Chilton said key interest rate hikes eventually bottomed out the local market by about September – that's when home prices that peaked at around $1 million dropped to about $730,000.
"Since then, it's recovered by about five per cent," Chilton said. "In fact, we actually saw showings increase for the first time in about six months."
The Barrie and District Association of Realtors (BDAR) confirms that showings have picked up again, with people getting that "spring fever."
However, the one key issue that remains is low inventory.
"We saw prices dip because of interest rates and people pulling out of the market, but we never saw that supply come back online," said Luc Woolsey, BDAR president, adding the situation creates multi-offer bids.
"So there's still a lot of people having to come in firm, waiving conditions and inspections because they're having to compete."
'Million Dollar Listing' star warns CA mansion tax will deliver 'hardest hit' to market since 2007 – Fox Business
Though it's home to some of the most luxurious and expensive real estate listings in America, California is readying to pass a housing bill that one "Million Dollar Listing" agent warned could create the "hardest hit" to the market since the 2007-08 crash.
"In about ten days or so, there's a measure called the ULA measure that's going to go into effect, which is going to be probably the hardest hit to the real estate market that we've seen since 2007," broker and television personality Josh Altman said on "Varney & Co." Monday.
Altman's comments come in response to the recently-passed "United to House L.A." (ULA) measure in California, which adopts a so-called "mansion tax" on property sales or transfers over a certain value to pay for affordable housing.
Properties sold above $5 million but below $10 million are subject to a 4% sales or transfer tax, while properties that sold for more than $10 million will face a 5.5% tax, according to the city clerk's voter information pamphlet.
'MILLION DOLLAR LISTING'S' JOSH ALTMAN GIVES INSIDE LOOK AT 'BOTCHED' STAR PAUL NASSIF'S $27.9 MILLION HOME
At least 92% of taxpayers' money would "fund affordable housing under the Affordable Housing Program and tenant assistance programs under the Homeless Prevention Program," the pamphlet also clarified.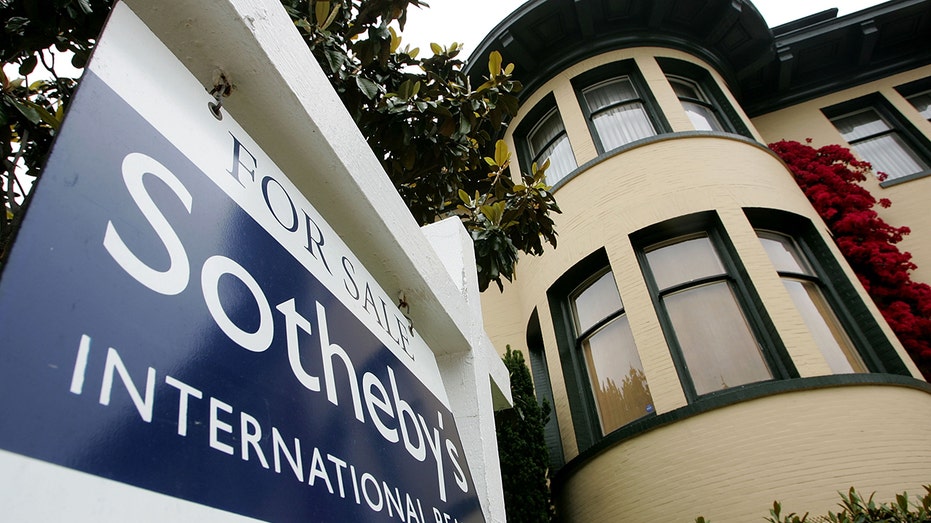 "The way that this ULA measure was passed is just mind-boggling to me," Altman added, "and I think it's one of the most ridiculous bills that I have ever seen in my entire 20-year career."
The Los Angeles city administrative officer estimated the proposed tax could generate $600 million to $1.1 billion in revenue each year. However, he noted it would "fluctuate" based on how many property transactions with values within the scope of the tax actually occur.
While those who support the measure argue it could help solve L.A.'s housing affordability and homeless crisis, others like Altman caution the tax policy would lead to higher home prices and bureaucracy.
"Think about these people that bought houses three years ago for $5 million and they want to sell now," Altman hypothesized. "The market's down, rates are up, that happens. But now they got to cut a check for $200,000 out of their own pocket because there's no profit on that. So it's really going to rock the real estate market that we're in here in Los Angeles."
California's real estate market, the "Million Dollar Listing" star further argued, is on "a race to the bottom" over the next 10 days as buyers try to close deals before the mansion tax is enacted.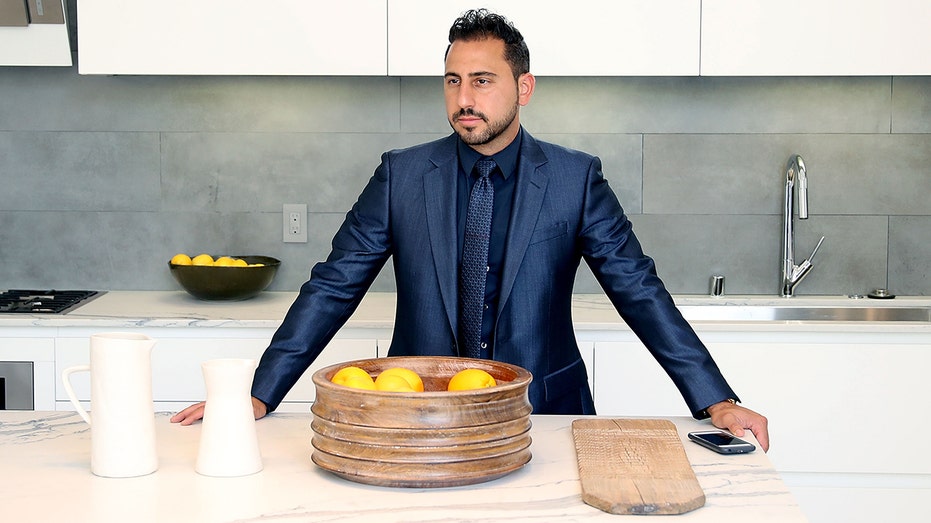 "I'm seeing deals get done that should never have gotten done," the L.A. agent said. "I've even done as much as, on a $28 million listing that I have, we have offered a $1,000,000 bonus for anybody who buys and closes before April 1."
The "main issue" with the ULA measure remains its "trickle down" effect — not on mansion or luxury homeowners, but on working and middle-class California families.
GET FOX BUSINESS ON THE GO BY CLICKING HERE
"People who voted who said, 'Oh, I don't have a $5 million house,' which by the way, is not a mansion in L.A., we're talking about a four-bedroom, 4,000 square-foot house in L.A. is $5 million, so this isn't a mansion tax," Altman said.
"This isn't a $30, $40, $50 million house tax – these are regular people that work bill to bill, that have to pay their mortgage just like everybody else, and now they're being penalized here."
FOX Business' Aislinn Murphy contributed to this report.
Real estate investor pleads guilty to fraud on $149M loan
Commercial real estate investor Raheel Bhai's twisting legal saga finally came to an end in a federal courtroom in Texas recently when he pleaded guilty to one count of wire fraud for allegedly securing a $149 million loan from lender Benefit Street Partners by falsifying or forging dozens of documents, Bis Now reported.
At his hearing, Bhai admitted to inflating the length and amount of lease terms his company IBF had with 24 Walgreens across 10 states to secure the loan, which Bhai claimed was to be used to refinance the properties as well as create a new REIT.
As part of the loan agreement, Bhai created an account in which rent from all of the Walgreens leases would be deposited monthly.
Bhai prepaid $2.3 million, three months of rent, into the account, telling Benefit Street Partners that it was so he could iron out some difficulties he was having with Walgreens concerning rent payments, according to the outlet. But the prepayment was really to cover up how much actual rent Walgreens was paying, which was less than what he told the lender.
Instead of creating a REIT, Bhai funneled about $21 million to family members through a front company.
When Benefit Street Partners discovered the scheme, Bhai and several family members and business associates fled the country, Bis Now reported. It was later revealed that $5 million of the loan proceeds was allegedly converted to cryptocurrency to help Bhai flee, according to Bis Now, citing a lawsuit against Bhai's alleged co-conspirator, Di Hao Zhang.
An IBF employee said she found at the office and at Bhai's private residence bags of shredded documents related to the scheme.
Bhai ultimately returned to the U.S. to face criminal charges. He faces a prison sentence of up to 20 years and fine of up to $250,000, the outlet reported.
In addition to producing a couple of criminal indictments and multiple lawsuits, the case represents a cautionary tale for the commercial real estate industry, which had huge infusions of cash from lenders eager to dole out loans and possibly overlooking fraud in the process.
"The whole point of fraud is that there's some sort of concealment," attorney Bonnie Hochman Rothell, of Morris, Manning & Martin, told Bis Now. "With a clever fraudster, it might not be so obvious. Despite really diligent underwriting, a lot of lenders will miss something because they, too, have been defrauded."
Benefit Street Partners, for its part, said it properly performed its underwriting, including its due diligence.
— Ted Glanzer